Have a fun Christmas tea time with tea and cookies!
``Christmas Story'' is a flavored tea limited to the holiday season, with crispy cookies made from simple yet high-quality ingredients, and the sweet scent of caramel and the aroma of spices. A gift set with a combination that goes well with each other. Christmas Story will be packaged in a new red can featuring a Christmas tree pattern.
We also included a sparkling, jewel-like sugar stick in the gift. Add sweetness to your preference and enjoy.
Please spend a fun Christmas time with your loved ones.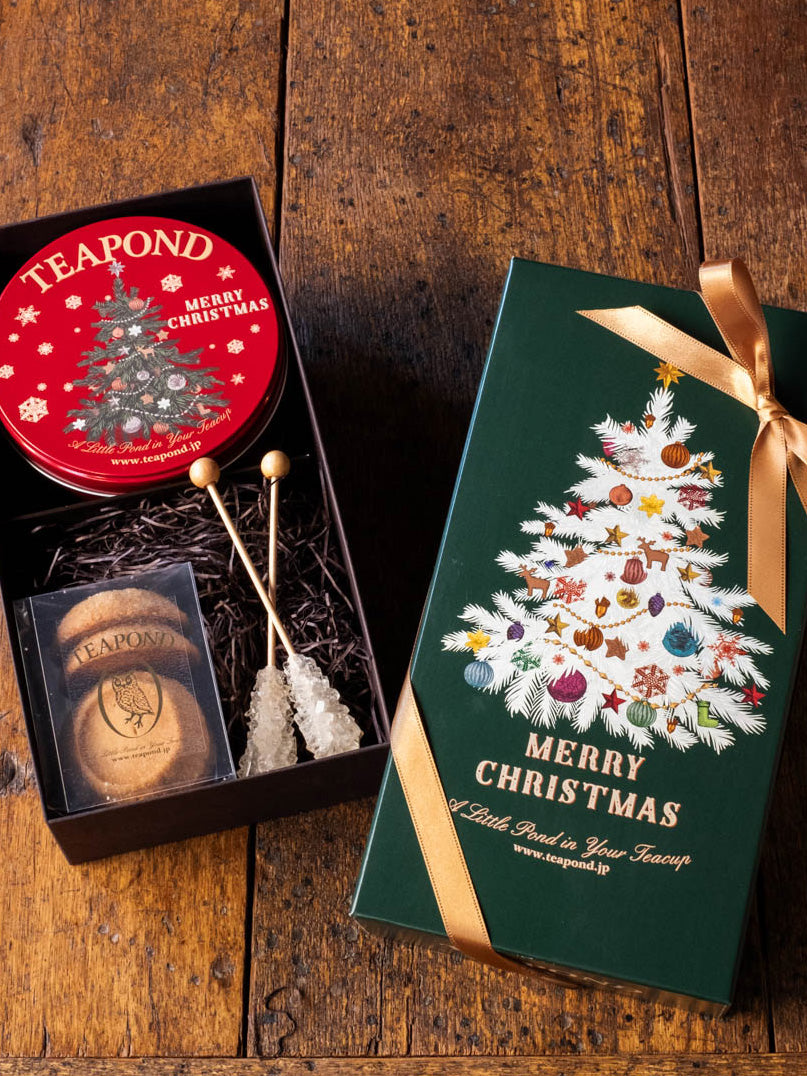 You can enjoy the following brands of tea.
christmas story
The sweet scent of caramel and the scent of spices perfect for the Christmas mood.
商品情報
Internal capacity:
・Christmas Tree Red Canned Christmas Story 10 tea bags
・Sable Diamant
・2 sugar sticks
*Sugar is included in the inner bag in pairs.
Christmas gift box (green)

▼Note
*This item is available with ribbon only.
*If you need a carrier bag, please select [Paper carrier bag small] separately.

[About cookies cracking and crumbling]
This is a very delicate cookie. Cookies may break during shipping or when you carry them around. We will replace any cracks due to obvious damage such as a crushed outer box, but please note that any other damage caused during transportation or shipping will not be eligible for return or exchange.
商品サイズ
Height 5.5 cm Width 22.5 cm Depth 11.8 cm
発売日
2023年11月01日
本品に含まれるアレルゲン
[Christmas Story] Milk/Orange [Sable Diamant] Wheat/Milk