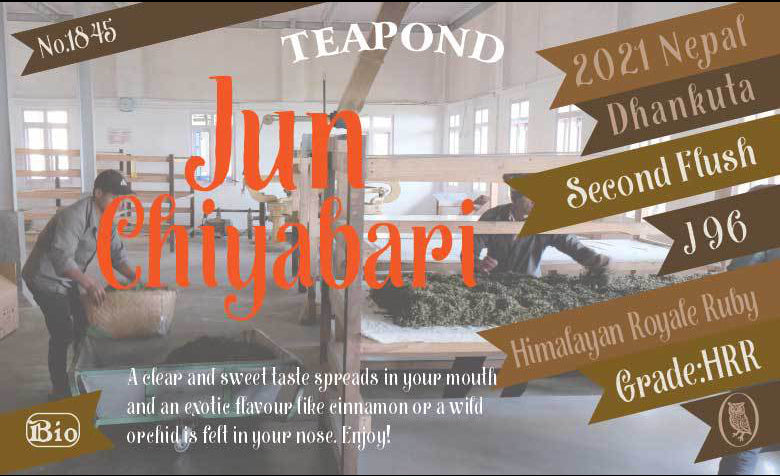 A special Nepalese black tea with an exotic aroma reminiscent of cinnamon and orchids and a sweet taste like honey.
This fine quality tea was plucked from tea bushes brought from Japan and Taiwan to the tea garden overlooked by sacred Mt. Makalu, one of the highest Himalayan mountains. Black leaves with many silver tips unravel in hot water and turn the water colour to beautiful brown. A clear and sweet taste spreads in your mouth and an exotic flavour like cinnamon or a wild orchid is felt in your nose. Enjoy!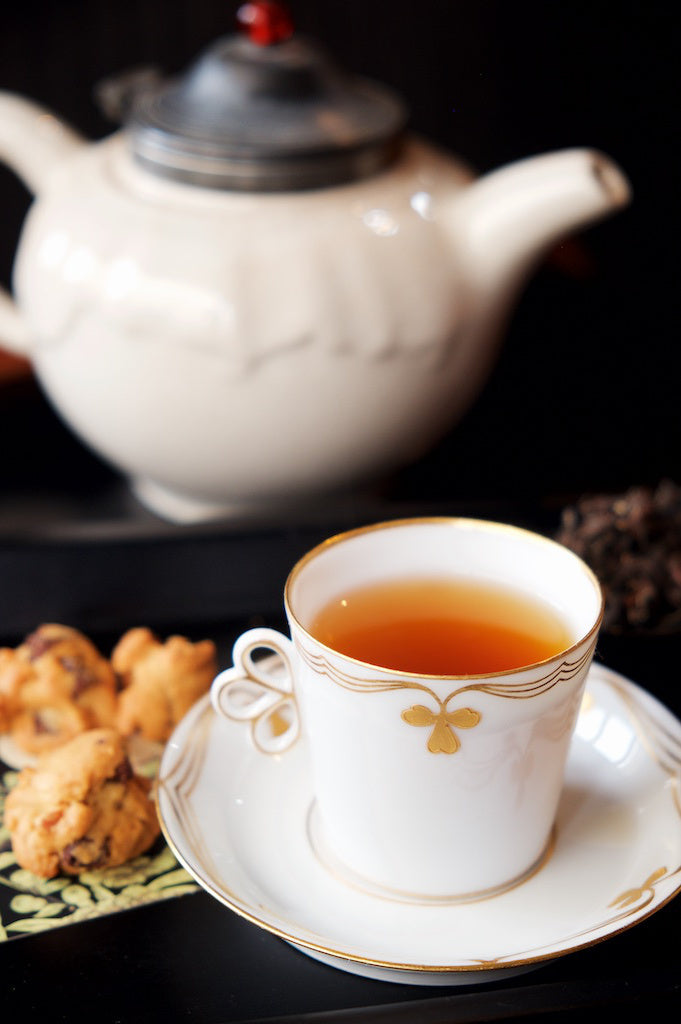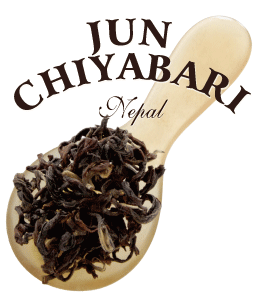 NO.1845
2021 Nepal Dhankta Second Flush Junchiyabari Tea Estate J96 Himalayan Royal Ruby
茶樹:
Yabukita, Taiwanese hybrid
*We have adopted bio-organic farming methods since 2012.
保存方法:
Store away from high temperature and humidity and direct sunlight. After opening, put in an airtight container and consume as soon as possible.
栄養成分表示:
(per 2.5g of tea leaves) energy 8kcal, protein 0.5g, fat 0.1g, carbohydrate 1.3g, salt equivalent 0g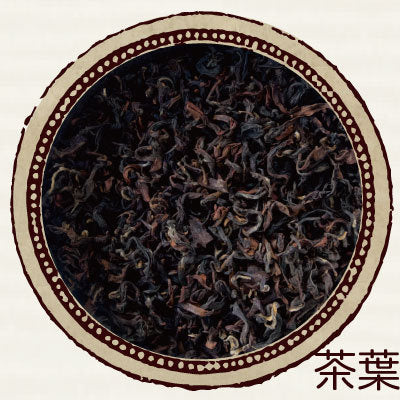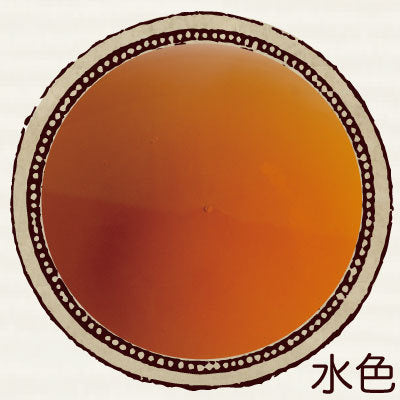 香りと味わい
味:
sweetness reminiscent of honey
おすすめの飲み方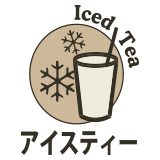 茶葉の量
2.5g
(2 large teaspoons)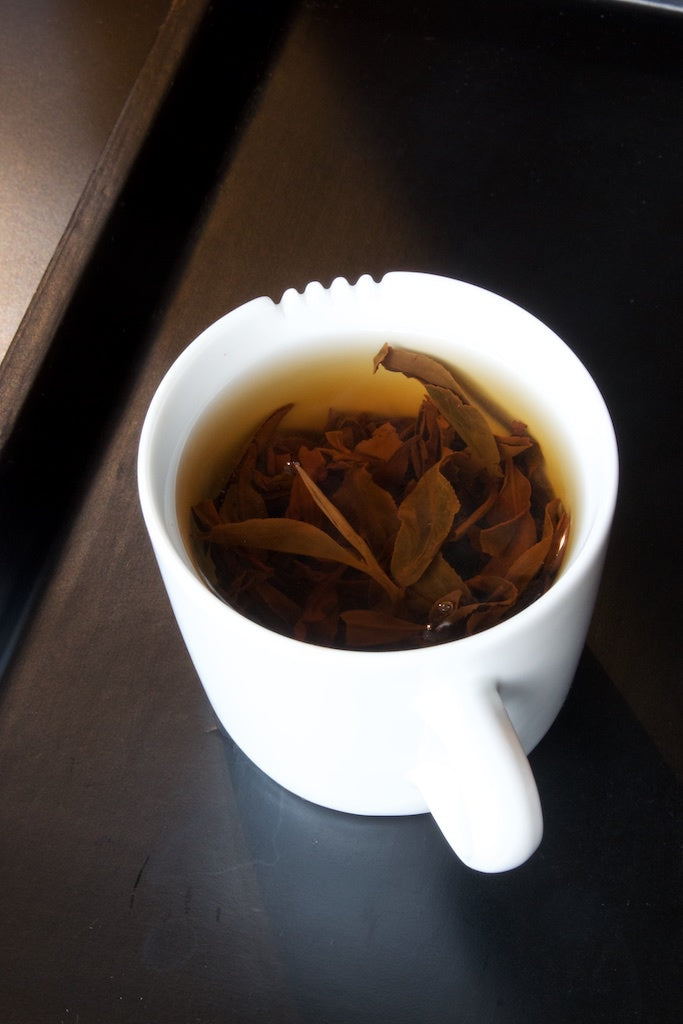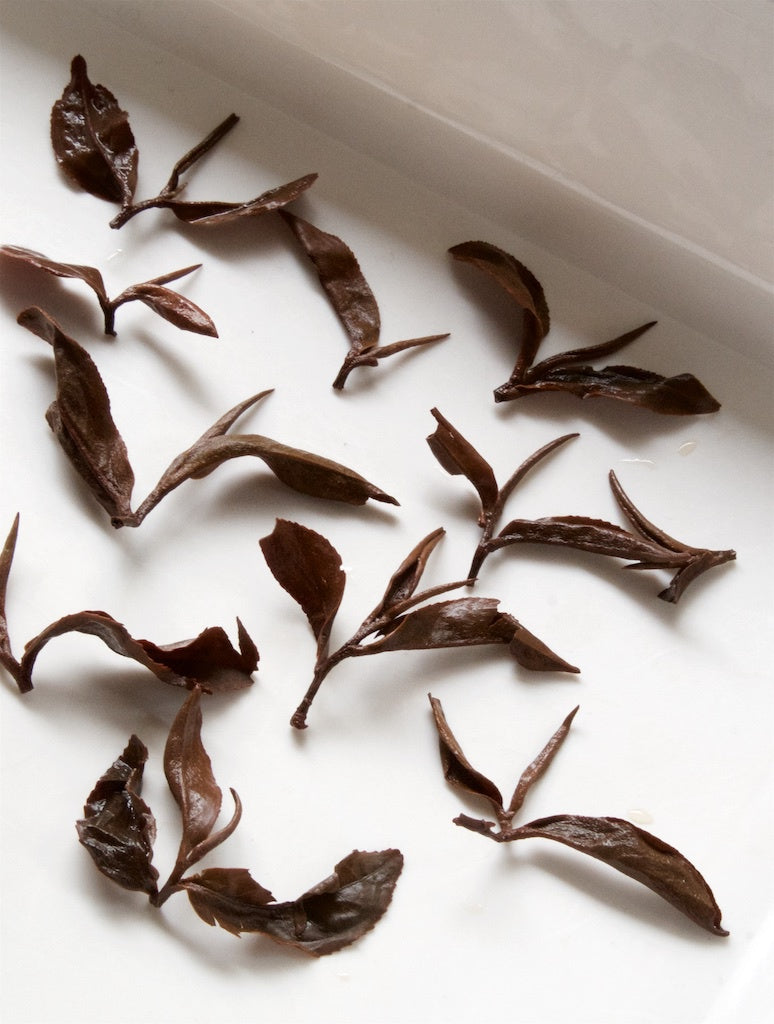 Junchiyabari Tea Estate Himalayan Royal Ruby that I bought for the first time in a while since 2019. Cinnamon, orchid, nectar, etc., are grown in the Ramche section at an altitude of 1,605m and the Nigale section, which extends from 1,740m to 1,840m. It is characterized by an exotic personality that combines In addition to those, the Summer Lot introduced this time is an impressive brand with a pleasant sweet taste. After extraction, the one-core, two-leaf tea leaves show that the process from picking to processing was done with great care. Please enjoy the unique aroma of carefully selected tea estates , the refreshing environment at high altitude, and the taste created by the mind-boggling manual work and eye of the craftsman.
Jun chiyabari Tea Estate
Dhankta is a tea-producing area in Nepal along with the Ilam region. Located on a hill overlooking Hire Town, Junchiyabari Tea Estate is one of Nepal's tea estates, with a sincere eye for black tea and a number of high-quality brands made under the advanced ideas of the tea garden owners Rochan Gyowari and Bachchan Gyowari. It can be said that it is the most famous tea garden in Japan. Owns six plots of tea estate on land with an altitude of 1,400m to 2,100m. We select tea gardens based on different concepts for each section and cultivate them using organic and natural farming methods. There are few large machines for black tea in the tea factory, so we have introduced compact tea machines from Japan and Taiwan, and we are making unique black tea with new ideas by referring to various tea production processes in each country. Many of them are made by hand and require a daunting amount of time and effort. Black tea made while interacting with tea trees and the nature of the Himalayas is handled by tea specialty stores around the world.
Nepalese black tea popular in Europe for a long time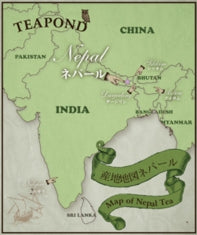 Black tea and green tea have been produced in Nepal for a long time, and have gained popularity in Europe, which is the main export destination. In recent years, it has become known in Japan due to its high quality and reasonable price. The characteristics of tea production in Nepal include small farm management where tea factories purchase tea leaves grown by farmers and make black tea, and farmers gather and invest funds to jointly manage tea gardens. Because of the land adjacent to Darjeeling, there are many technical exchanges with tea-related people in India, and high-quality tea is produced. On the other hand, compared to Darjeeling, there is no brand power of the production area, so the price is relatively cheap despite its high quality. It can be said that it is one of the recommended production areas where you can enjoy sweet, transparent, high-quality, delicious black tea at an affordable price.