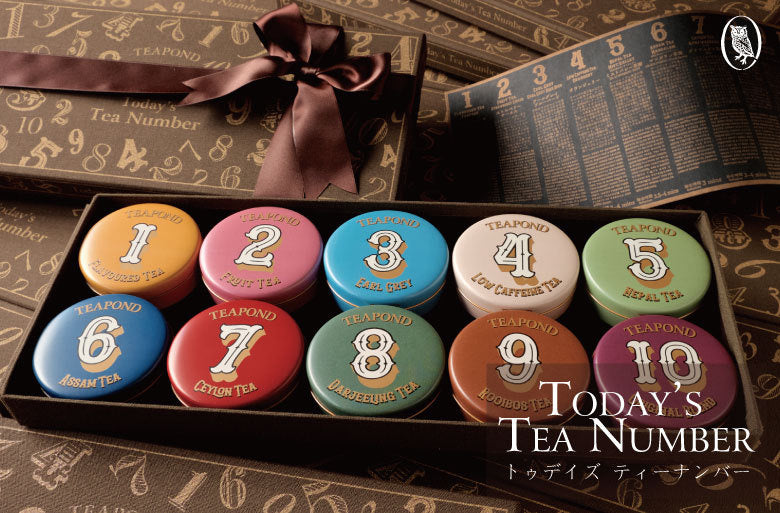 What kind of tea do you want today? What is your favorite brand of tea? Assorted tea bags with 10 unique scents in small numbered cans!
Inside the palm-sized colorful cans with motifs of numbers from 1 to 10, teas with different characteristics such as single origin teas, flavored teas, and fruit teas are stored. You can enjoy comparing brands with different tastes and aromas with your family and friends, just like searching for your favorite clothes according to your mood of the day. You can choose from a specially bound 10-can set that is perfect as a formal gift, or a 3-can set that combines 3 numbers in advance. What is your favorite tea number?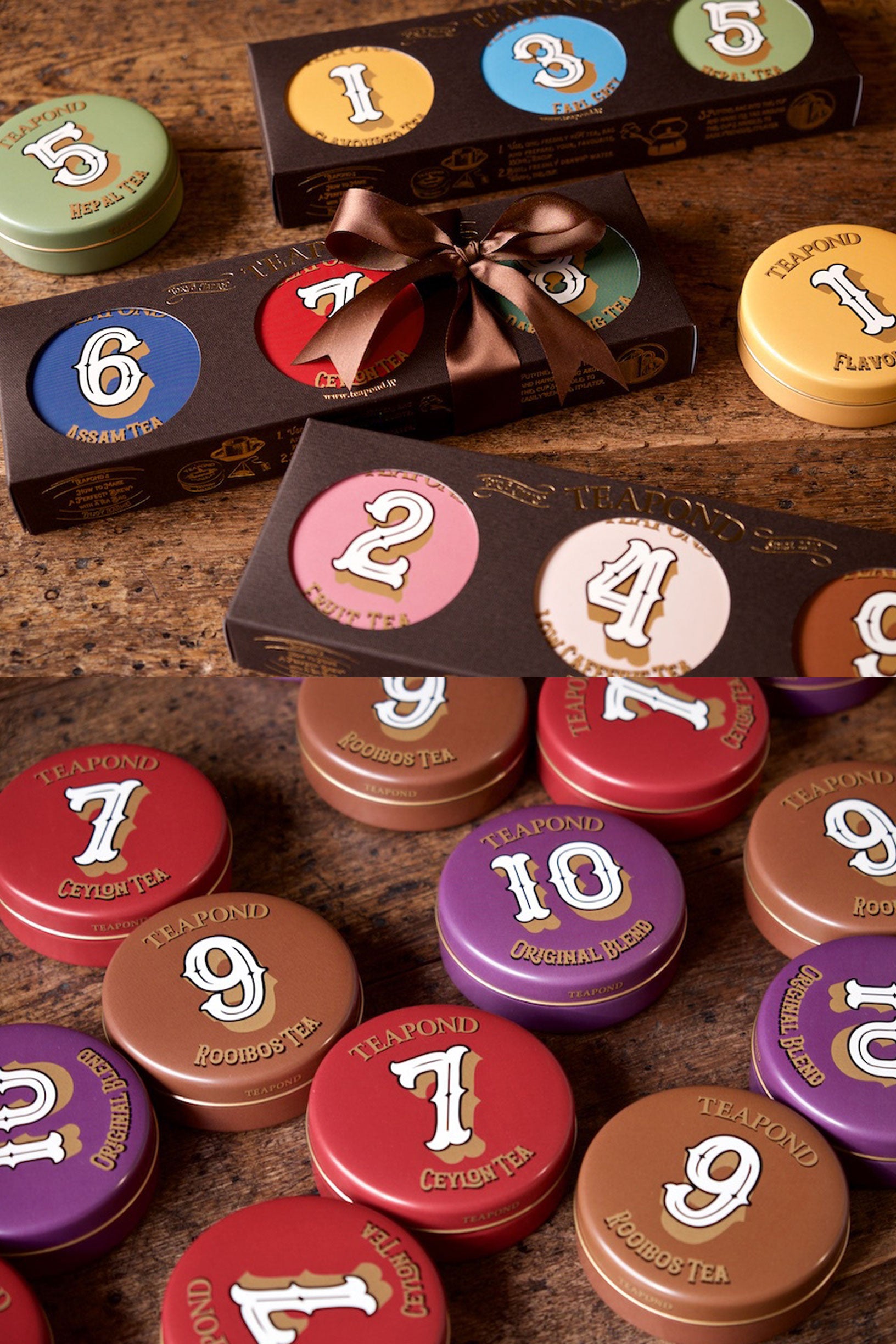 You can enjoy the following brands *Brands are subject to change.
Flavor tea
Fanfare
Tea bag 4 pieces
Sweet fruits and flowers of flowers play glamorous harmony in the cup.
Fruit tea
Strawberry circus
Tea bag 3 pieces
Spring and spice. A little surprising combination is a scent of adult
Flavor tea
Earl Gray Bluebird
Tea bag 4 pieces
Bergamot and Oriental fruits. Light Earl Gray with blue flowers
Low Cafe Intie
Orangery
Tea bag 4 pieces
Orange fruit and flower scent. Because it is a decaffe type, it is also before good night
Nepal
Mist Valley Tea Garden EX-1
Tea bag 4 pieces
Abra-like ornailful smell and spring mouthpiece peaning neperty
Assam
Mangalan Tea Garden Or-233
Tea bag 4 pieces
Assam tea with rich rich and smell and smell with Morte
Thiron
Somerset Tena Garden BOP
Tea bag 4 pieces
Seylonti with beautiful light blue and meloo aftertaste that invites nostalgia
Darjeeling
Fuguri Tena Garden DJ-47
Tea bag 3 pieces
Summer Ignoring Darjeeling Impressive Aroma That Elegant Rose and Citrus Soluble
Louibosti
Slope
Tea bag 4 pieces
Sugar pickled ginger and vanilla, warm spice smell of cinnamon
Original blend
Afternoon blend
Tea bag 4 pieces
A balanced taste perfect for the afternoon tee time to enjoy sweets
10 cans set ribbon wrapping. Each set is included with a leaflet for the explanation of the brand and how to enjoy.
A gift box using a fine grass that is also used for book binding is a gorgeous design.
Colorful cans have 3 to 4 tea bags in one can. The size of the can is 7.8 cm in diameter.
You can choose from 3 combinations.
3 cans set ribbon wrapping
The 3 cans set is a cosmetic box that has been prepared for the delicious way of making tea bags.