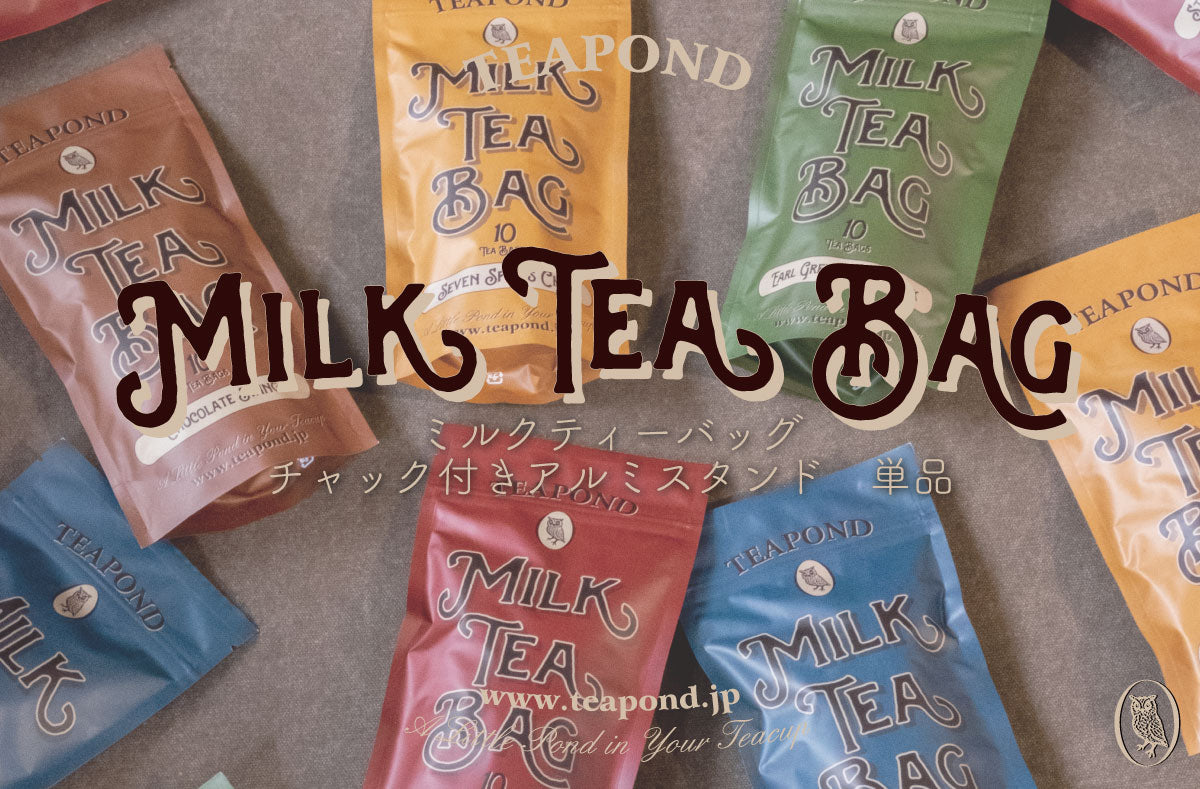 A tea bag dedicated to milk tea that allows you to easily enjoy rich flavored milk tea boiled in a hand pan in a mug and microwave.
5g of tea leaves are generously used for each tea bag so that you can enjoy the rich taste of milk tea. The fine nylon mesh tea bag keeps the tea leaves from spilling while allowing hot water to pass through, making it easy to dispose of used tea leaves. The only thing you can use is a mug, so you don't have to clean up after yourself. You can enjoy a delicious rich milk tea anytime during a busy morning or between work at the office.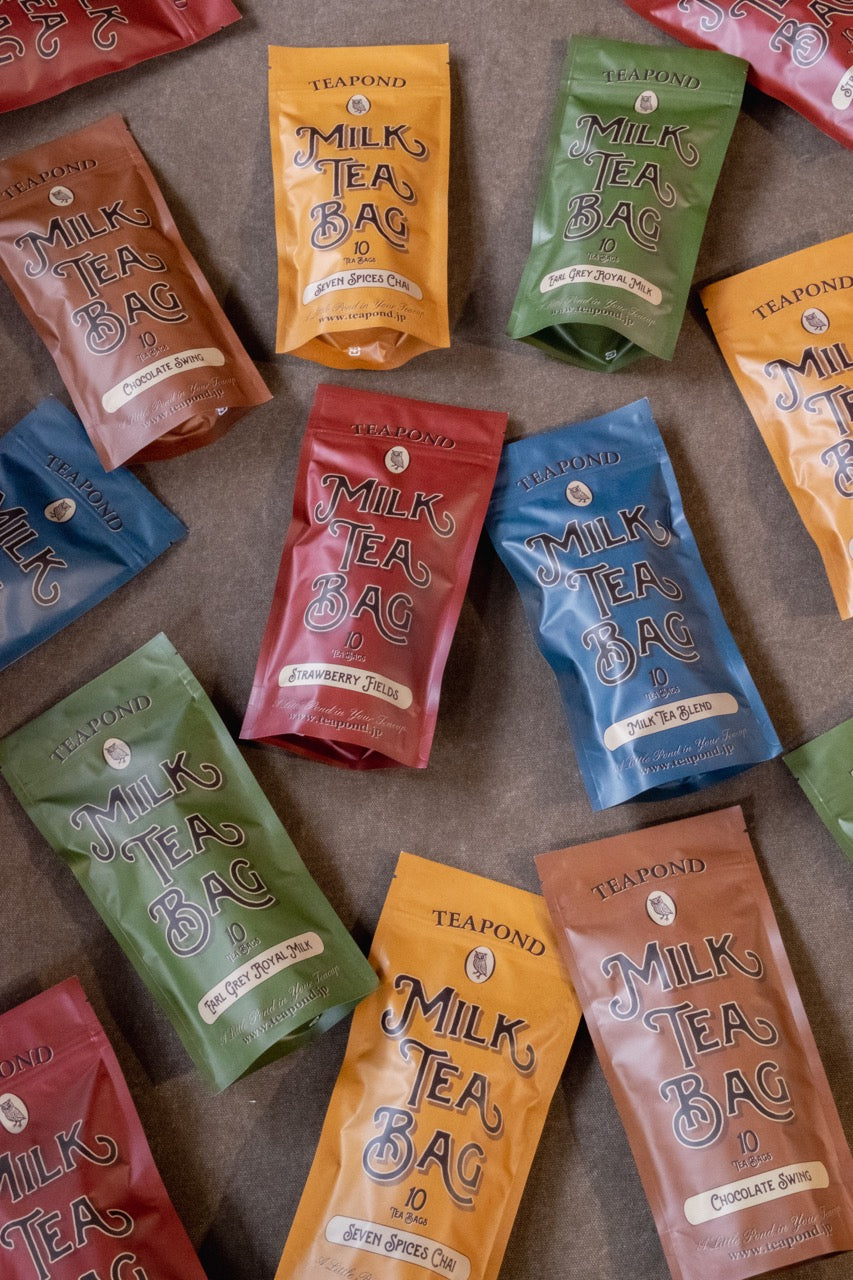 You can enjoy the following 5 unique flavors of milk tea.
Milk tea blend
It is an original blend tea with an excellent coat of Milk with an abshalam tea. Enjoy a sweet and rich aroma and koku that reminds malt.
Seventh Spa Cay
It is a scented spice tea with seven spices. Enjoy a full-fledged spicchable to enjoy with plenty milk.
Earl Gray Royal Milk
A refreshing scented argray that scented with natural Burgamot. Enjoy the milk tea with citrus scent.
Chocolate swing
Cacao Peal, which was chopped in Assam tea, is a chocolate tea for accent. Please enjoy the taste of adults who have become a bittersweet taste of fragrant aromas and tea.
Strawberry Fields
The sweet smell of strawberry and caramel was added to the blend of deep taste assamties and mild taste of Georgia black tea. Enjoy a nostalgic smell that you have met someday someday.
Cloth bag assembly
The drawstring cloth bag with the five tasteful tea bags is a fresh taste, so it is always a fresh taste, as the insert type is packaged by one carefully packed with each other tee bag. In addition, the stand aluminum bag is in 10 pieces of each stock tea bag, and you can enjoy plenty of taste and taste with easy prices.
商品情報
内容量:各銘柄 50g (5g × ティーバッグ10個)

【おいしい作り方】
1. 耐熱のマグカップ又はティーポット (300ml前後) に、ティーバッグ1個を入れ、容器半量の熱湯を注ぎ1分間抽出します。
2. 1に残り半量の冷たい牛乳を注ぎ、電子レンジ500Wで約1分半過熱します。
3. 電子レンジから取り出し、さらに1分間そのままおいてから、スプーンでやさしく混ぜ、味見をして、お好みの濃さになったらティーバッグを取り出し完成です。

♦ さらにおいしく楽しむワンポイント ♦
完成後、ミルクフォーマーで撹拌すると茶液が空気を含みさらに美味しく楽しめます。お好みで砂糖や黒糖、蜂蜜で甘みを加えて、また牛乳の代わりに豆乳を使った味わいもお試しください。
商品サイズ
・チャック付きアルミスタンド各種:高さ21センチ 横10.5センチ 奥行き4.5センチ
*サイズは外寸です。また、数ミリの誤差があります。
本品に含まれるアレルゲン
【ストロベリーフィールズ】乳