Keemun, a Chinese black tea with a deep flavor
Keemun tea, produced exclusively in the Qimen County in Anhui Province of China, is said to be one of the best three teas in the world. This tea is popular for its slight smoky flavour and its mild and calm taste without bad bitterness. It is also known as the favourite tea of Queen Elizabeth II. While tasting good without milk, it is also fine with it when brewed longer. Enjoy!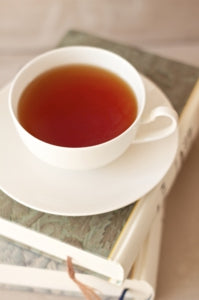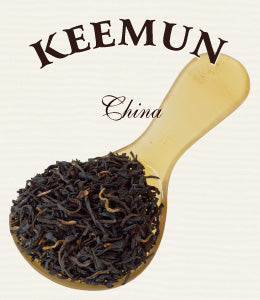 保存方法:
Store away from high temperature and humidity and direct sunlight. After opening, put in an airtight container and consume as soon as possible.
栄養成分表示:
(per 2.5g of tea leaves) energy 8kcal, protein 0.5g, fat 0.1g, carbohydrate 1.3g, salt equivalent 0g
香りと味わい
味:
sweet without astringency
香り:
Slightly smoky flavor
水色:
slightly reddish brown
おすすめの飲み方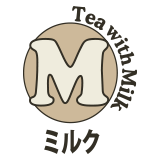 茶葉の量
2.5g
(1 medium teaspoon)
Good things are Chinese teas that cost sky-high prices. As a store that delivers "delicious tea that can be enjoyed every day", we consider the balance between taste and price, and this is the most recommended brand among Keemun. The tea leaves are fine and uniform in size. Golden chips peeking out here and there. The tea leaves look more delicious than other grades, but the taste is also smoother than other grades, and it flows comfortably into the back of your throat. Milk tea is of course delicious, but please enjoy the taste and aroma of the first cup straight.
Qimen, China's leading black tea producing area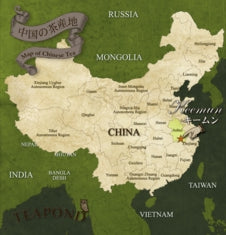 Qimen County, Anhui Province is one of the most famous black tea production areas in China. The history of its production began in 1875 in the area around the Huangshan Mountains. In the early 1900s, it won numerous awards in Western countries and became synonymous with Chinese black tea. The black tea produced in this area, which is produced in a warm and humid climate with an average of 200 days of rain per year, is not bitter and is rich in an amino acid called theanine. It has a sweet and mellow taste reminiscent of molasses. The scent is also characterized by a smoky scent. This feature may be a big reason why Europeans and Americans like it. However, in the finer versions, the smoky character is subdued, and flavors that are compared to apples, roses and orchids can be seen.