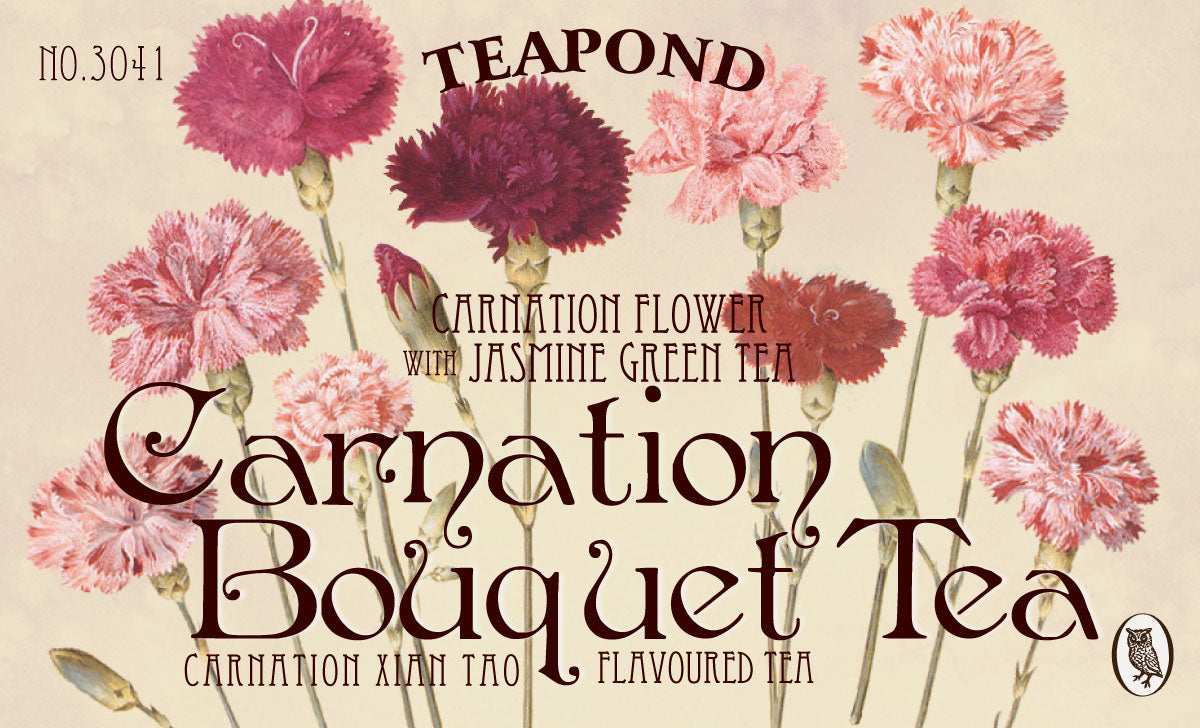 Carnation tea, a popular gift for Mother's Day
Beautiful flowering tea of a carnation, carefully bundled by jasmine green tea leaves with many tips, elegantly blooms out while a sweet mellow taste seeps into hot water. Put a tea bundle in a 200 to 400ml glass teapot or teacup to enjoy its visual beauty and brew for 2 minutes. You can enjoy the tea 3 to 4 times in the same pot or cup adding hot water when drinking half of the tea.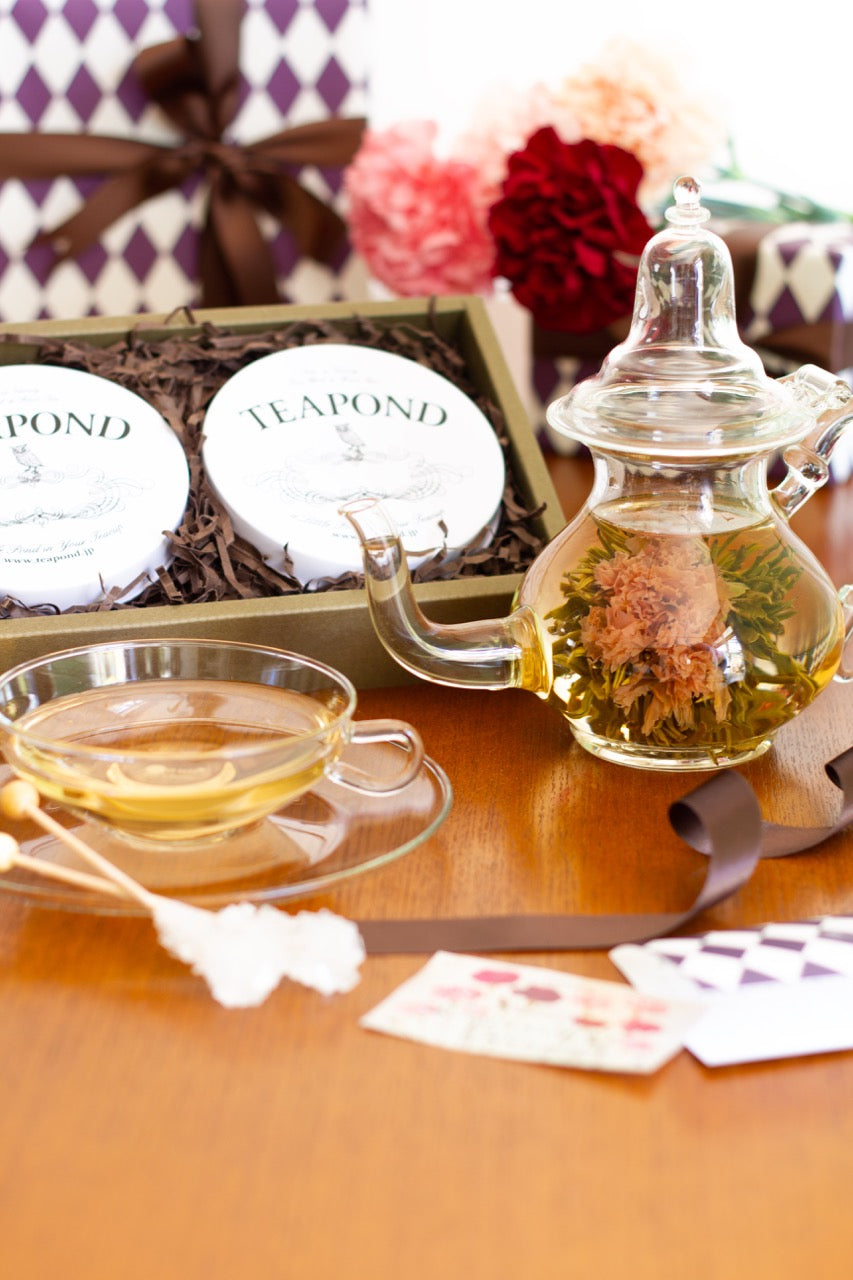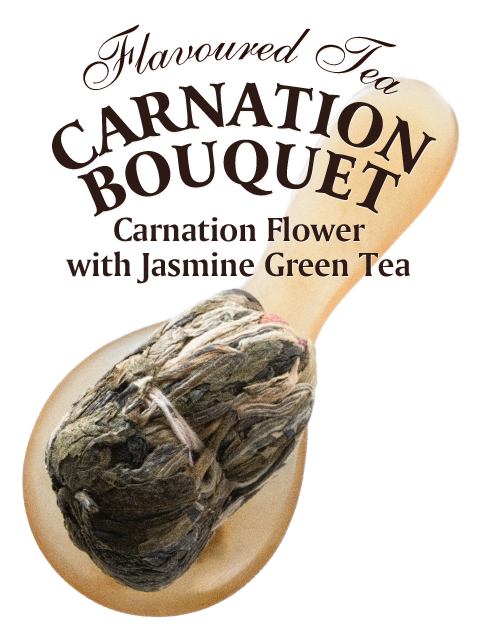 NO.3041
Carnation Bouquet Tea
原材料名:
green tea, carnation, jasmine
保存方法:
Store away from high temperature and humidity and direct sunlight. After opening, put in an airtight container and consume as soon as possible.
栄養成分表示:
(Per 2.5g of tea leaves) Energy 24kcal, protein 1.5g, fat 0.3g, carbohydrates 3.9g, salt equivalent 0g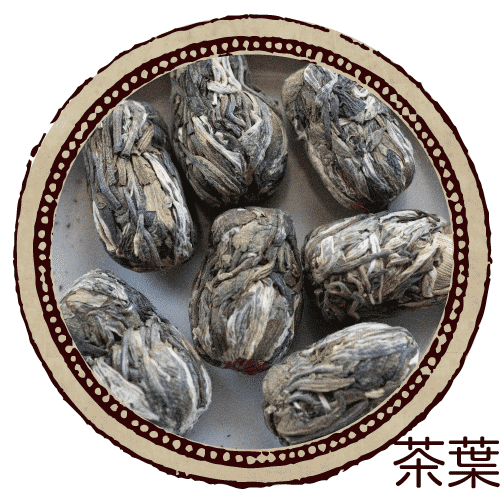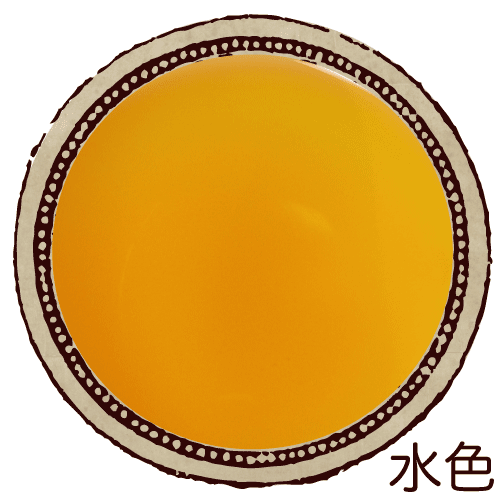 おすすめの飲み方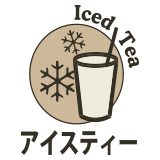 Guideline for delicious brewing ①Prepare a heat-resistant container of 200-400ml. We recommend a glass teapot or glass where you can see the tea leaves opening. ② Put one tea leaf in the vessel. ③Pour hot water. ④It takes about 2 minutes for the tea leaves to open slowly. It's ready to drink when it's fully opened. ⑤You can enjoy 3 to 4 infusions by adding hot water after drinking half of the tea.