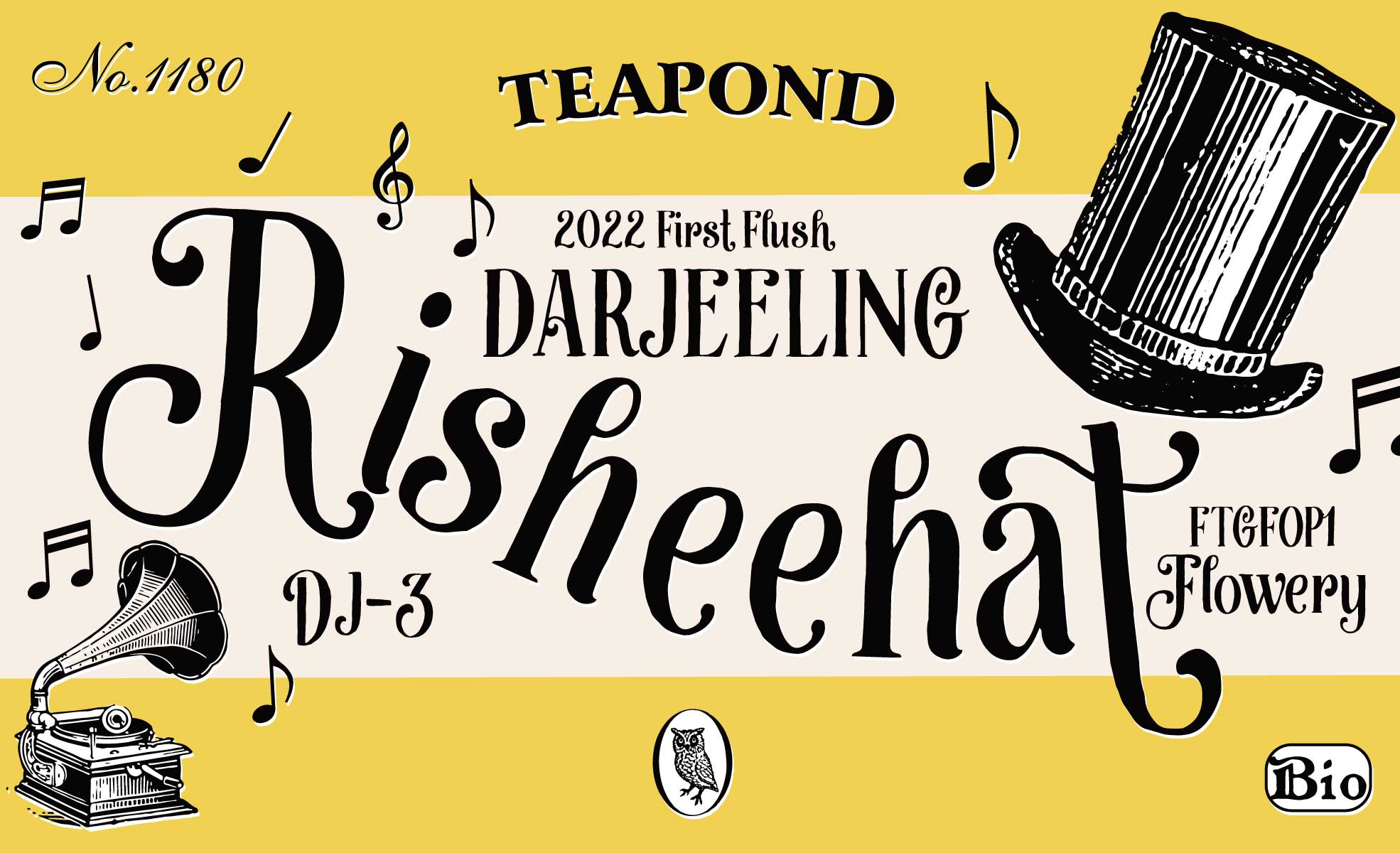 First flush darjeeling with a flowery scent that overlaps with a light and gentle sweetness
It is a brand full of freshness made from tea leaves collected in the tea garden, which has a name that means "a place for saints". The greenish leaf slowly spreads in hot water to a pale lemon-yellow light blue. The flowery scent that overlaps with the faint and gentle sweetness is reminiscent of the time spent in the spring fields where lovely flowers were in full bloom as a child. On a hot day, it is also recommended to enjoy cold brew iced tea.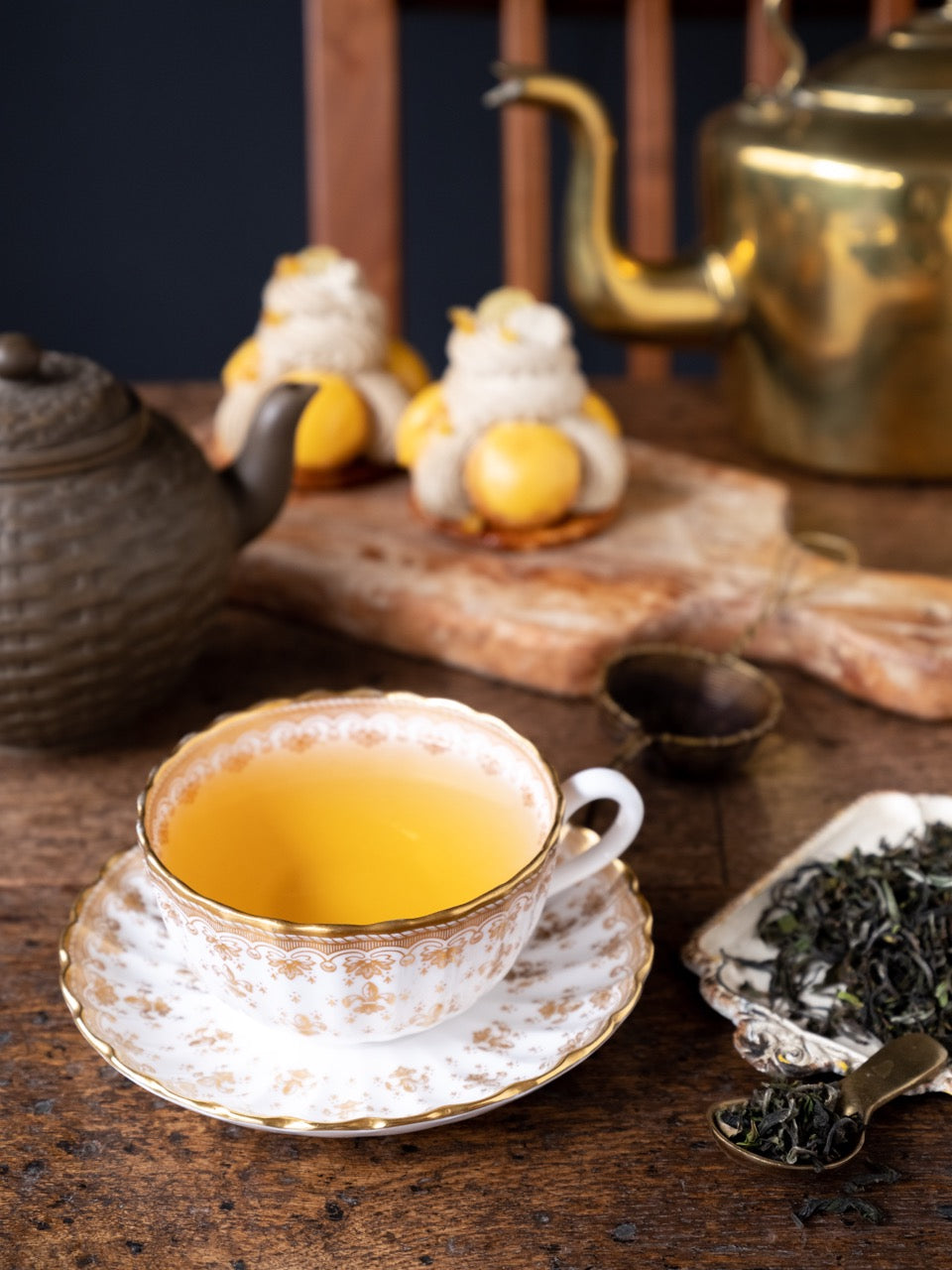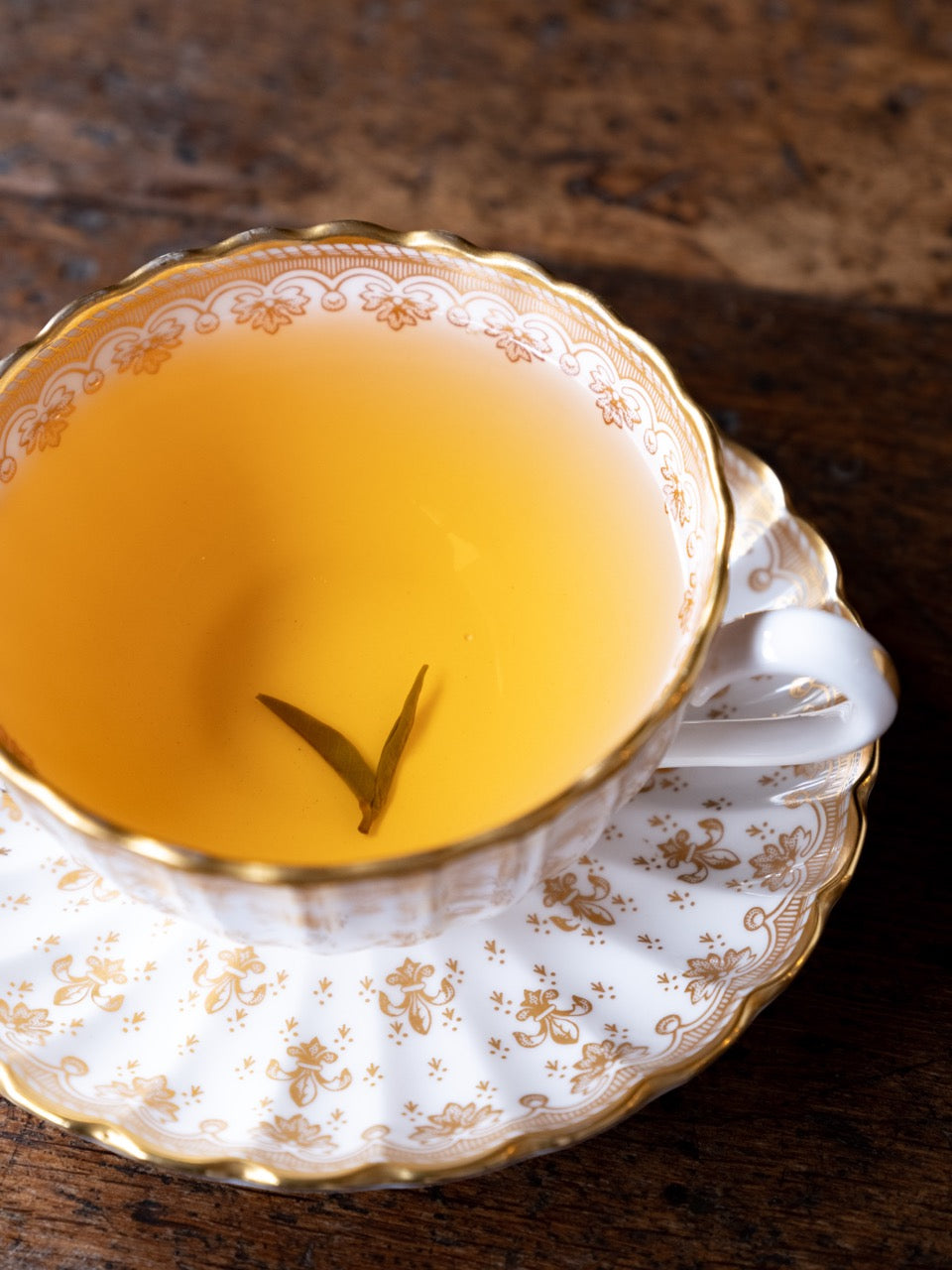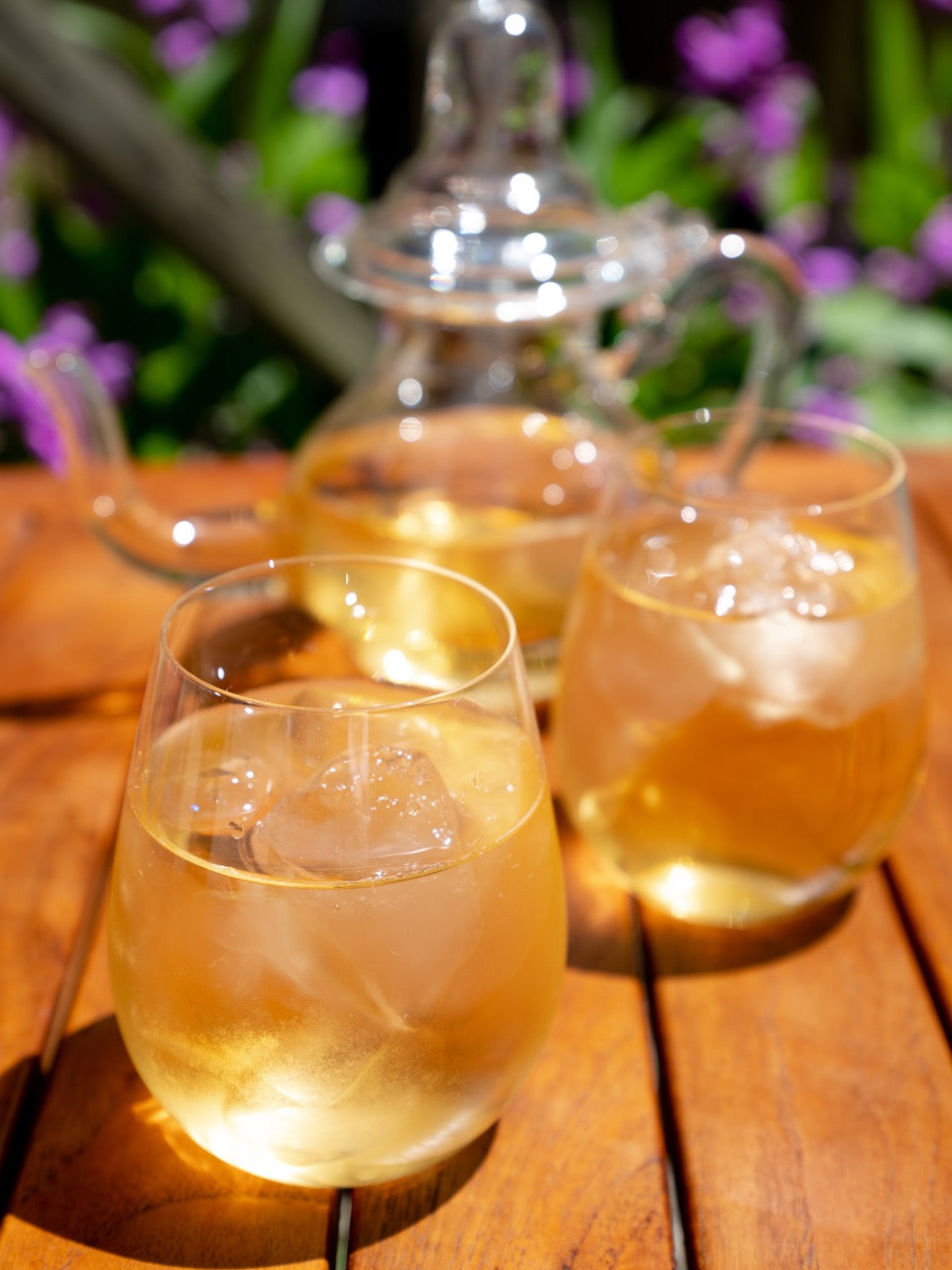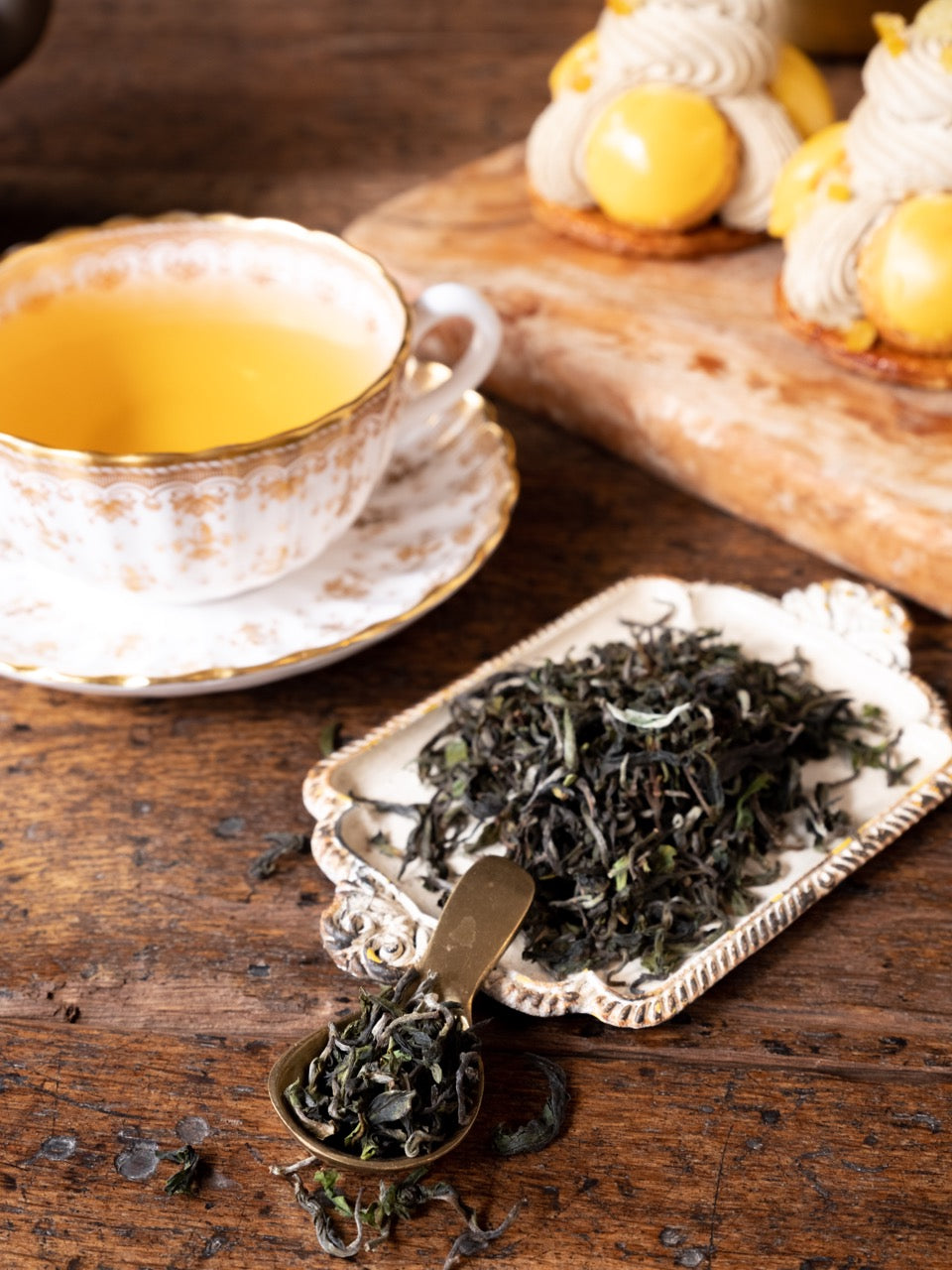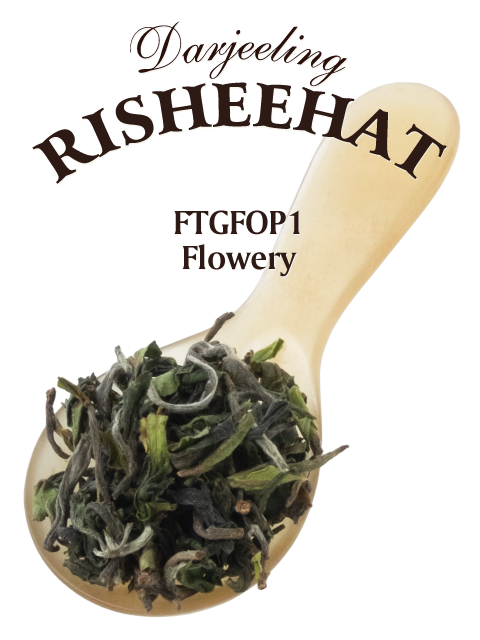 NO.1180
2022 Darjeeling First Flush Risheehat DJ-3
*We have adopted bio-organic farming methods since 2010.
保存方法:
Store away from high temperature and humidity and direct sunlight. After opening, put in an airtight container and consume as soon as possible.
栄養成分表示:
(per 2.5g of tea leaves) energy 8kcal, protein 0.5g, fat 0.1g, carbohydrate 1.3g, salt equivalent 0g
おすすめの飲み方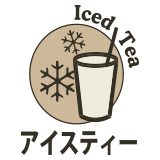 茶葉の量
2.5g
(1 medium teaspoon)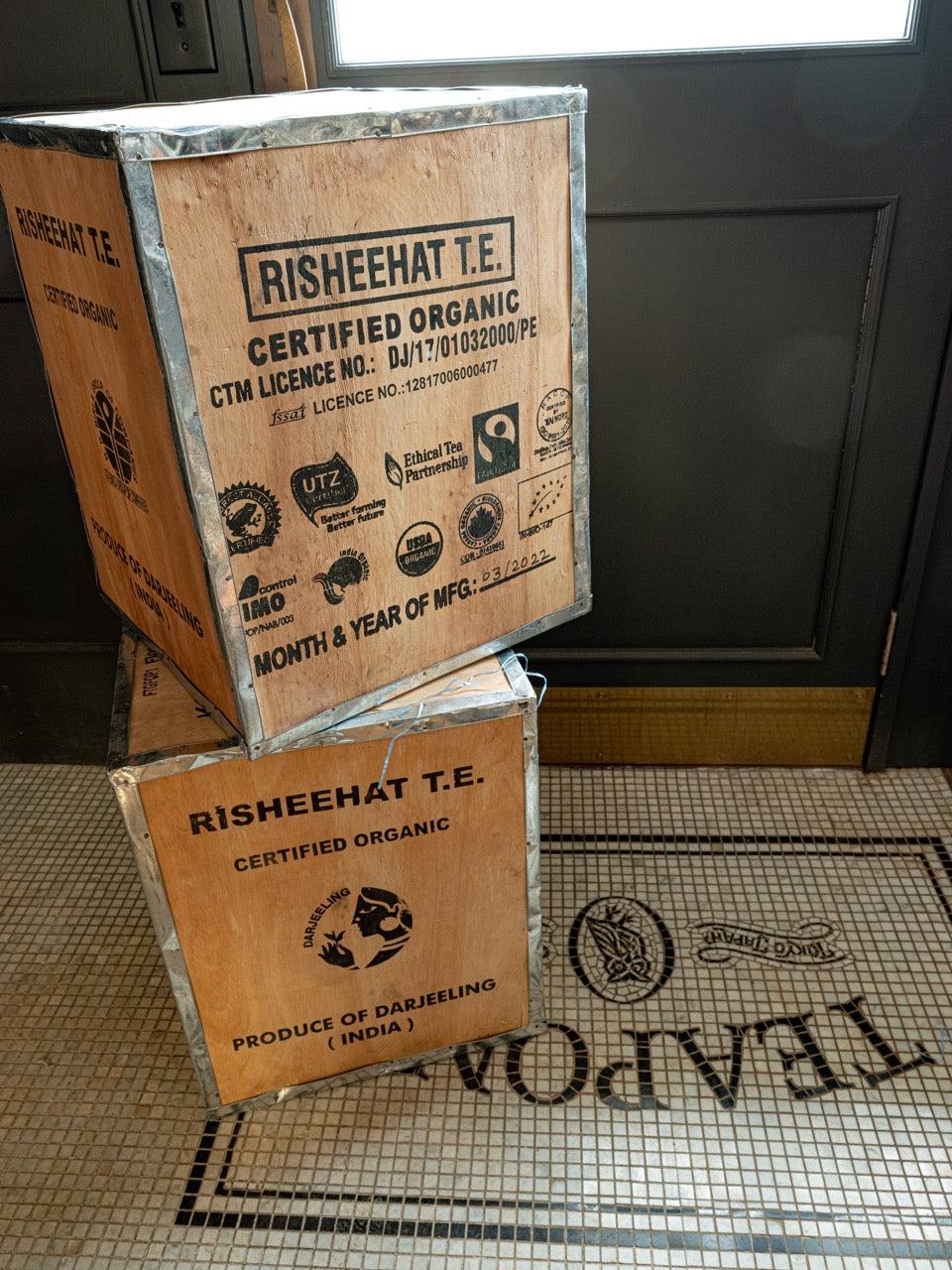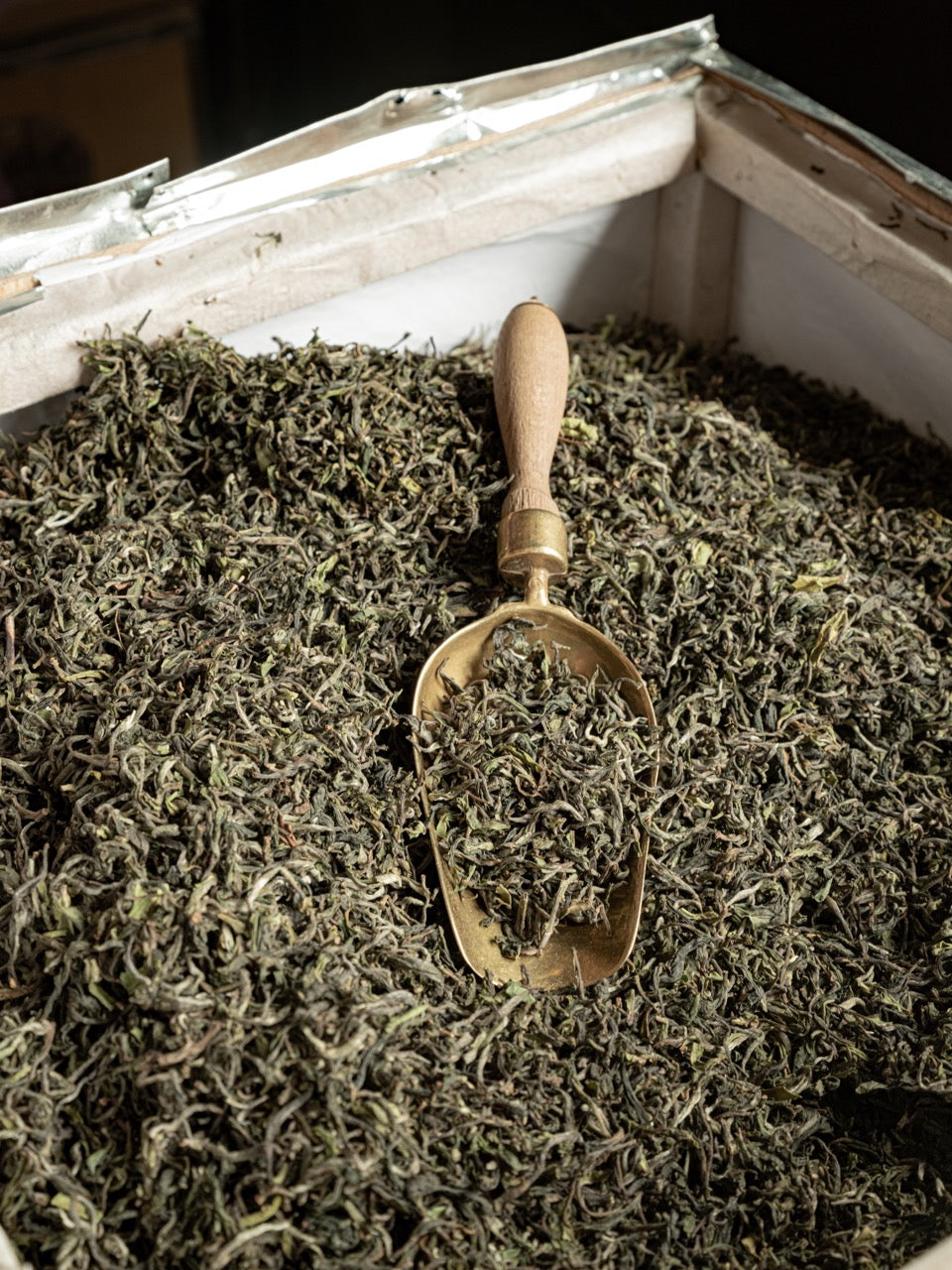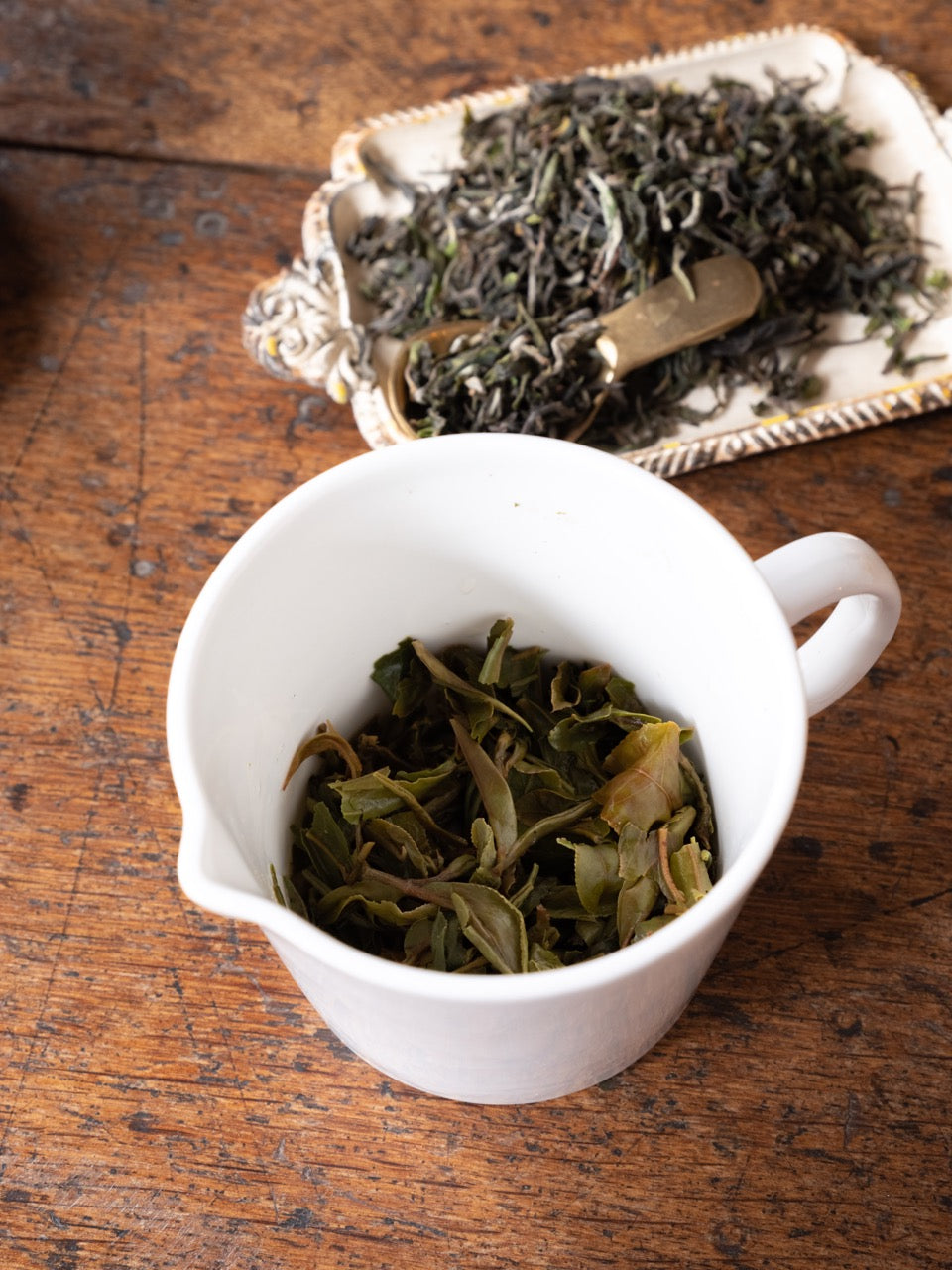 At our shop, we have purchased the second flush many times in the past. First flush was the first purchase this time. This tea garden delivers orthodox brands that allow you to enjoy the individuality of Chinese tea plants for each quality season. At first glance, each brand of tea made from Chinese tea plants seems to have a modest individuality compared to Riza Hill Tea Garden, which has a selling mark exclusively for clonal tea plants of the same factory. It's fun to see the face of various scents, and you'll never get tired of drinking it. Pour hot water into the dark green tea leaves in the pot and wait for 3 minutes. The tea liquid is ready to drink when it turns a pale lemon yellow color. After pouring it into the teacup, the olive green soft tea leaves that spread out in a lovely small size give off a sweet fruity scent that will make you excited even before you drink the tea. Please enjoy the gentle and light sweetness of this brand with an extraction time of just 3 minutes. It is a brand that goes well with Japanese sweets as well as Western sweets. On a hot summer day, cold brew iced tea brewed slowly with cold water is also recommended. Please spend a moment of enchantment with the pleasant scent that you can feel in the back of your throat.
Risheehat Tea Garden with a Gentlemanly Flavor Produced by Chinese Tea Trees That Continue to Protect
Risheehat Tea Garden, which derives its name from the house of saints (Rishi-Saints, Hut-Home), is located in the Darjeeling East Area and started its history around 1860 in the hands of the British. Most of the compact site of 141 hectares is an east-facing tea garden on a steep slope. The second flush produced is renowned for its unmatched muscatel flavor. Tea is made in a tea factory jointly with the adjacent Riza Hill Tea Garden, and Risheehat Tea Garden mainly produces tea from Chinese tea plants. It is one of the few tea gardens that has succeeded in achieving both quality and production volume using organic farming methods, and it is also a leader in the surrounding tea gardens that are also working to grow tea plants organically.
A fragrance nurtured by the Himalayas, Darjeeling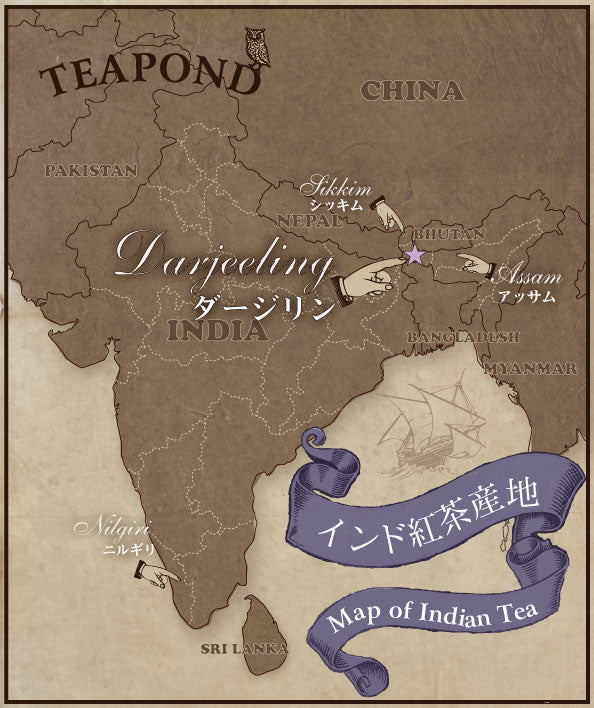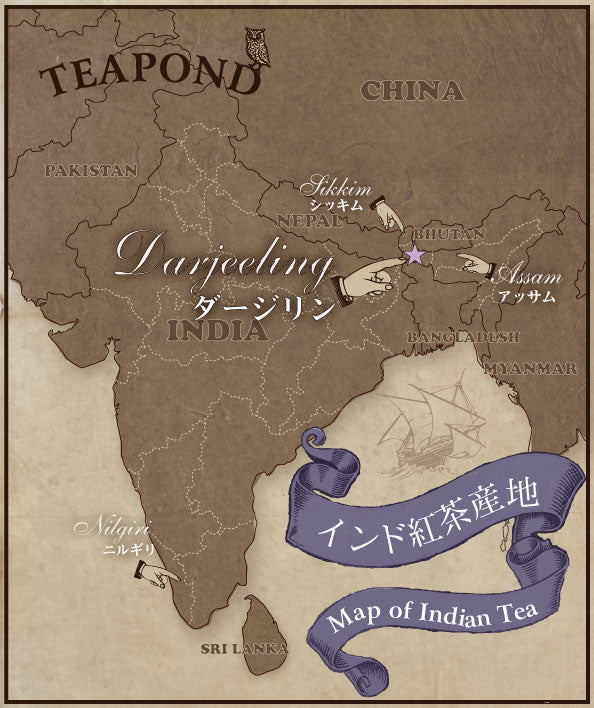 Darjeeling tea is known as one of the world's three major black teas, and is called "the champagne of black tea" due to its delicate and strong aroma. Even if you don't like black tea, it's a famous production area. Darjeeling has three distinct quality seasons: spring, summer and autumn. Harvested in late March and early April, the First Flush is the tea leaves picked during the first harvest season of the year that tea fans around the world await. The bright yellow light blue gives off a greenish scent reminiscent of the green of the grasslands filled with the breath of spring. It's a particularly popular season for people in France, Germany, and Japan.