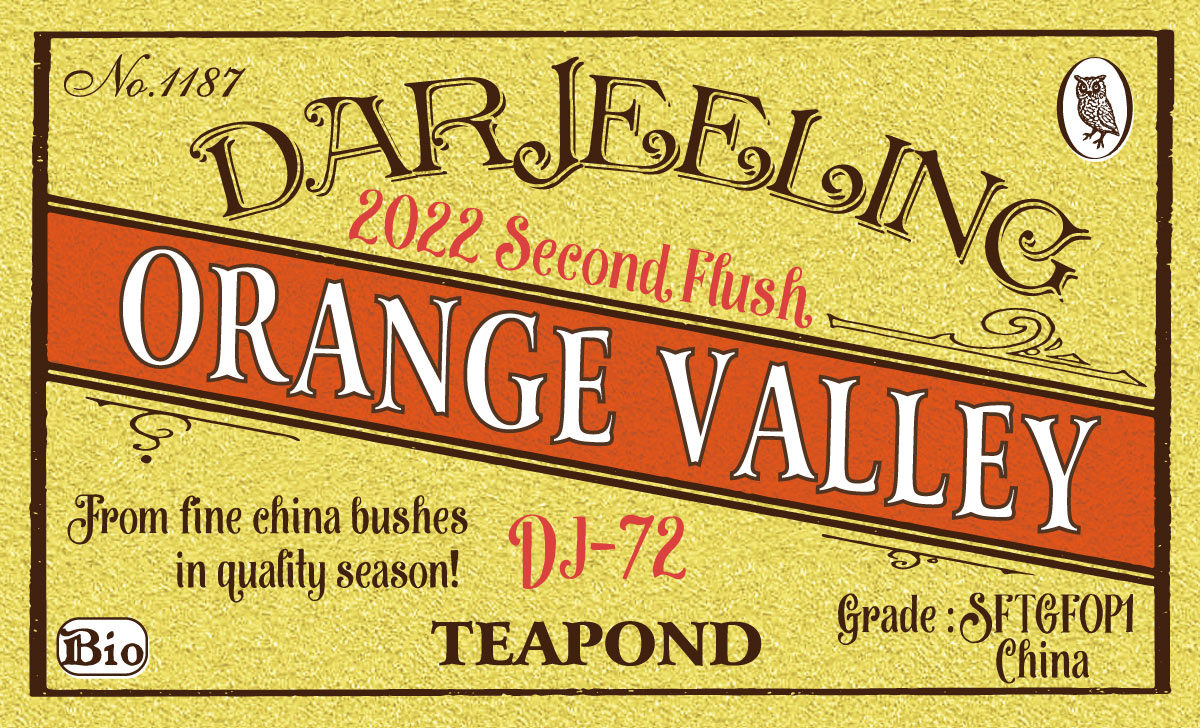 It has a sweet and fragrant scent like granulated grain and a well-balanced depth. Summer-picked Darjeeling perfect for teatime or after meals
This quality Darjeeling second flush tea has arrived from Orange Valley Tea Estate named after the history that the fields used to grow many fine oranges. When the tea is brewed, the water becomes beautiful amber colour and sweet as if coarse sugar is slightly melted. The calm taste without bad bitterness is good without milk and with or without teacakes. Enjoy!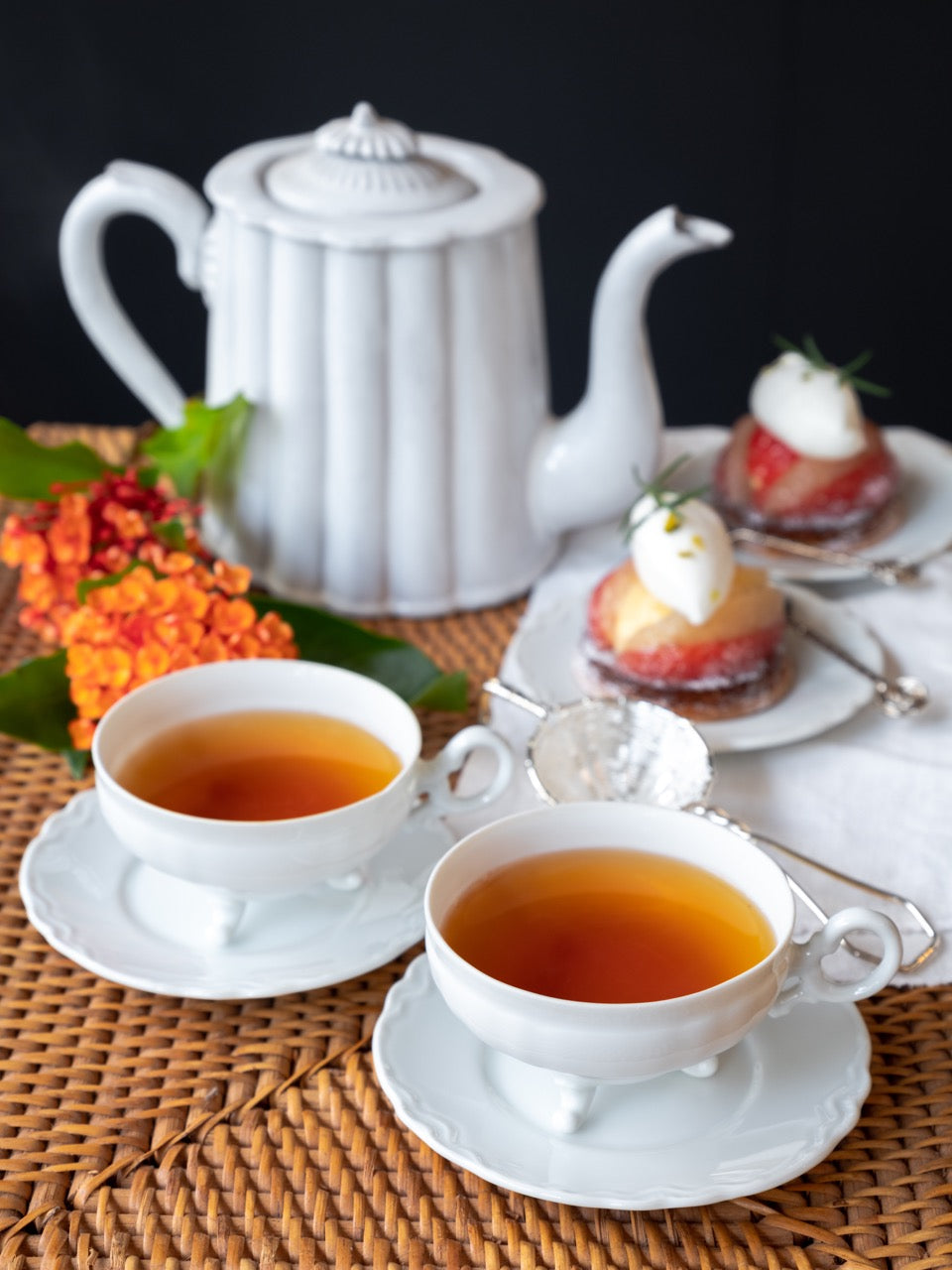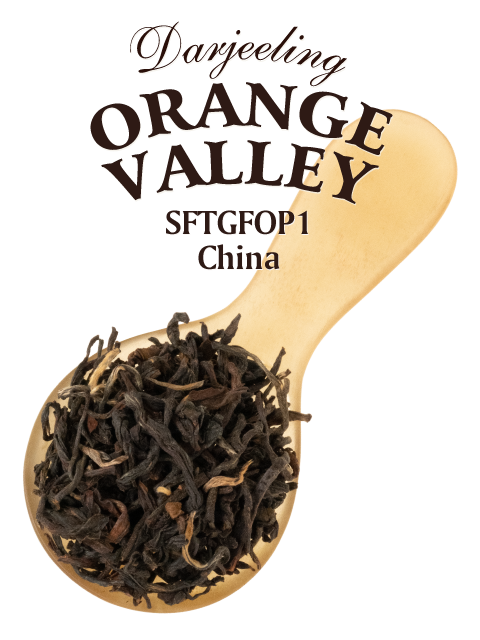 NO.1187
2022 Darjeeling Second Flush Orange Valley Tea Estate DJ-72
*We have adopted bio-organic farming methods since 2010.
保存方法:
Store away from high temperature and humidity and direct sunlight. After opening, put in an airtight container and consume as soon as possible.
栄養成分表示:
(per 2.5g of tea leaves) energy 8kcal, protein 0.5g, fat 0.1g, carbohydrate 1.3g, salt equivalent 0g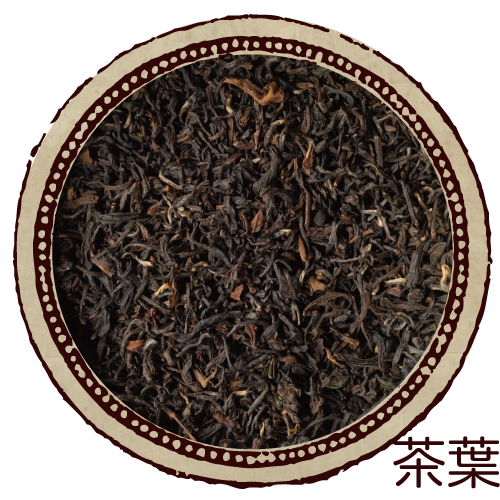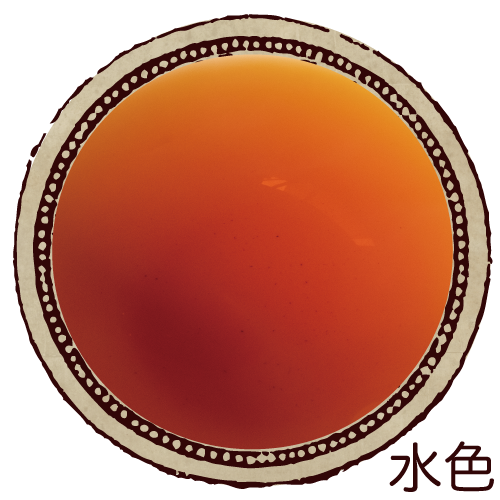 香りと味わい
味:
Moderate sweetness and astringency
おすすめの飲み方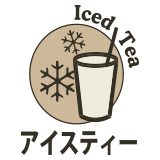 茶葉の量
2.5g
(1 medium teaspoon)
抽出の時間
3 and a half to 4 minutes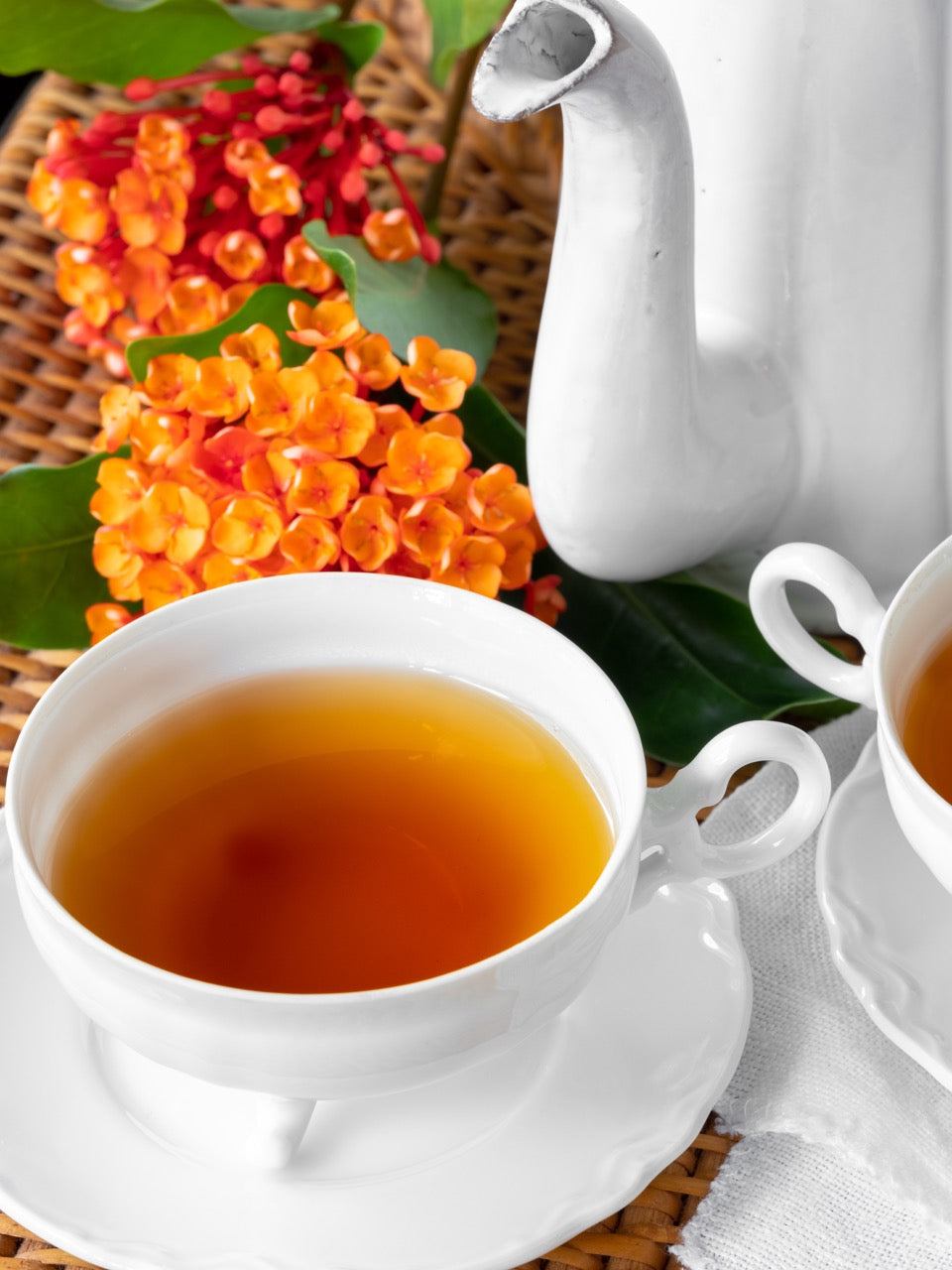 coming soon
Scenic Tea Estate Orange Valley in Darjeeling East Area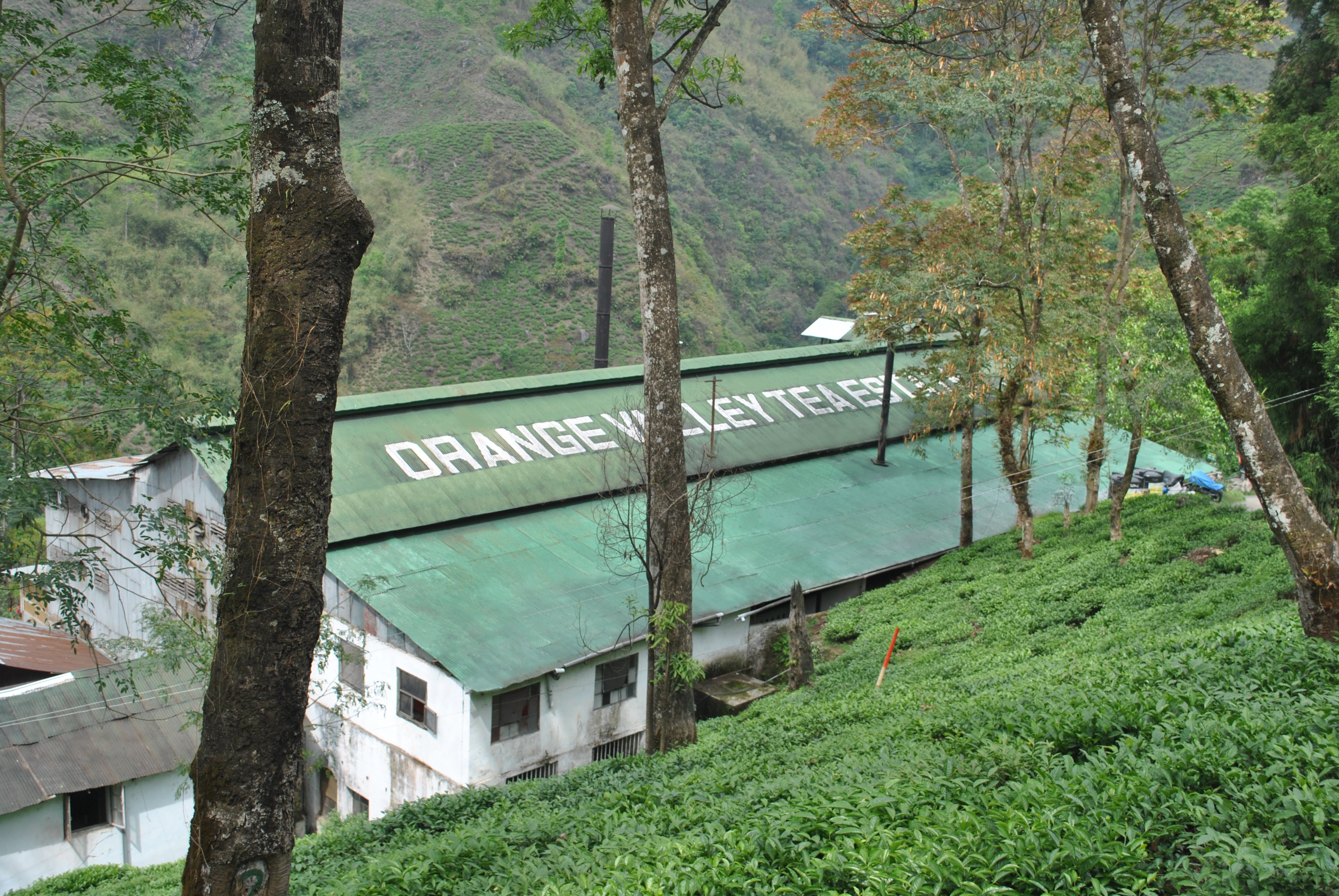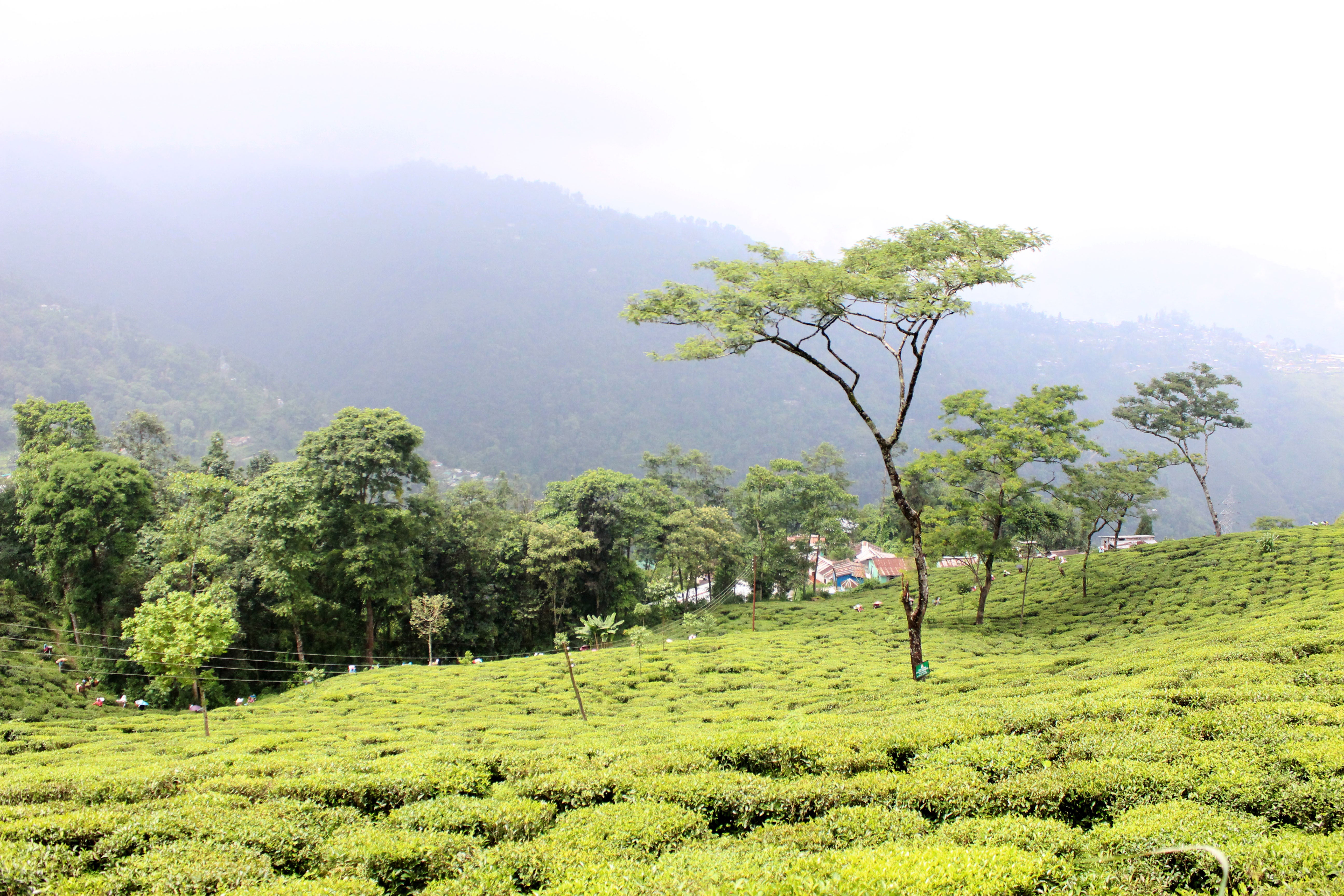 Orange Valley Tea Estate was founded in 1865 in a valley near Darjeeling Town. The tea gardens are planted at an altitude of 1,000 to 2,000 meters, with 50/50 China and 50/50 Assam hybrids, divided into three divisions: Orange Valley, Bloomfield and Frederick Brook. Orange Valley Tea Estate tea estate is surrounded by orange trees, from which the name is derived, and is a tea estate in an environment with a scenic panorama such as waterfalls and rock gardens.
A fragrance nurtured by the Himalayas, Darjeeling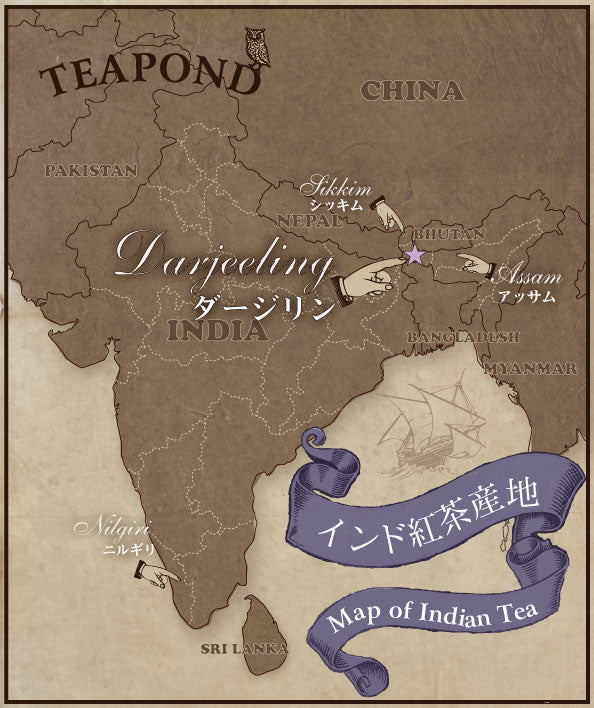 Darjeeling tea is known as one of the world's three major black teas, and is called "the champagne of black tea" due to its delicate and strong aroma. Even if you don't like black tea, it's a famous production area. Darjeeling has three distinct quality seasons: spring, summer and autumn. The second flush, picked from the end of May to June, is full of rich, full-bodied flavors and aromas in the summer sun. Some high-quality brands have a sweet scent that spreads in the back of the throat, which is unique to Darjeeling and is called muscatel flavor (musk).