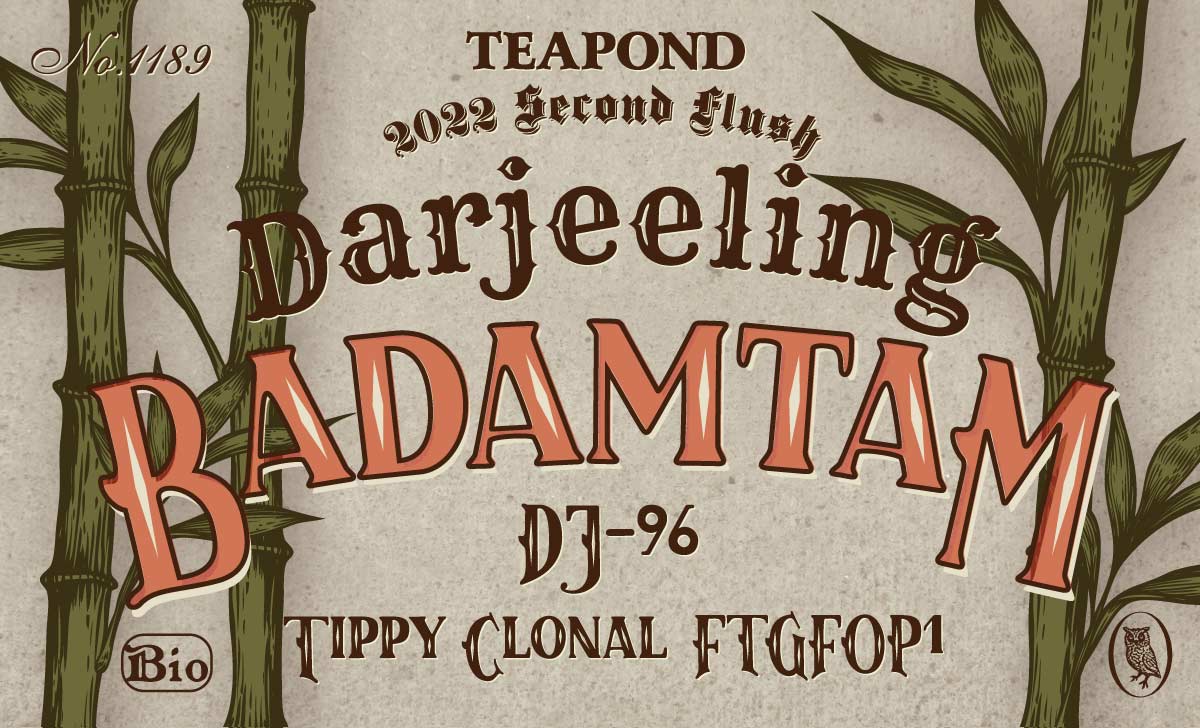 Summer-picked Darjeeling with a refreshing herb-like aroma and refreshing taste
Badamtam means 'a bamboo water container' in a local language, Lepcha. This fine tea was grown in the summer sunshine with many ivory-coloured tips in this tea estate. Unravelled tea leaves in hot water turn its colour orangish brown which shines beautifully in the tea cup. When you drink, you can feel a refreshing flavour and a clean taste even reminiscent of lemon verbena. Enjoy this tea without milk for the first cup and for the second with fine teacakes.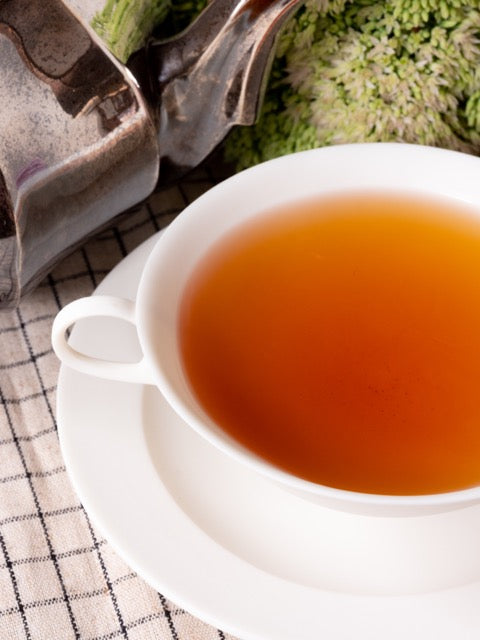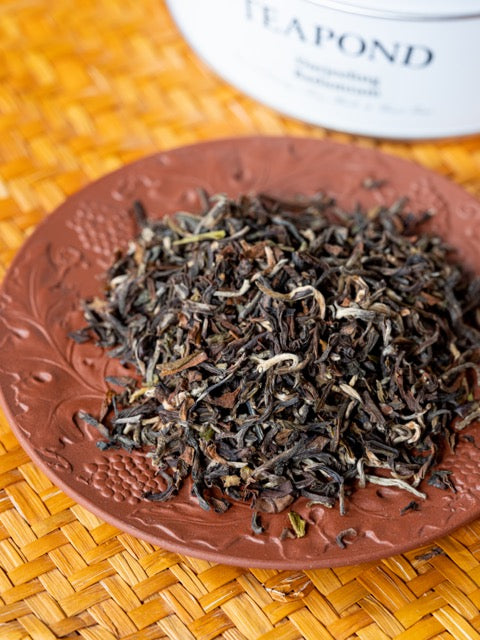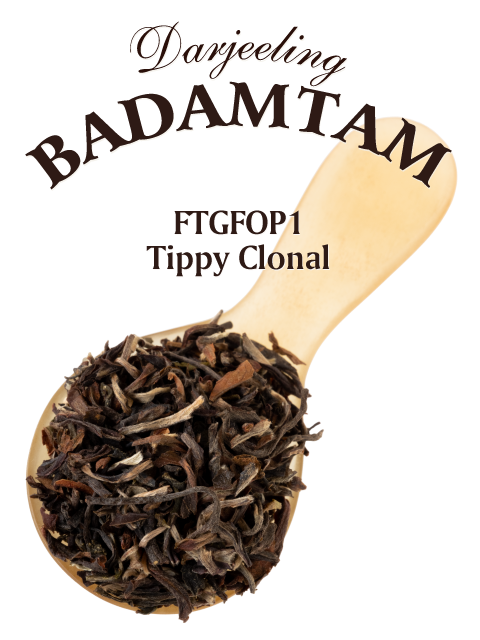 NO.1189
2022 Darjeeling Second Flush Badamtam Tea Garden DJ-96
茶樹:
Clonal species (mixed)
*We have adopted bio-organic farming methods since 2010.
保存方法:
Store away from high temperature and humidity and direct sunlight. After opening, put in an airtight container and consume as soon as possible.
栄養成分表示:
(per 2.5g of tea leaves) energy 8kcal, protein 0.5g, fat 0.1g, carbohydrate 1.3g, salt equivalent 0g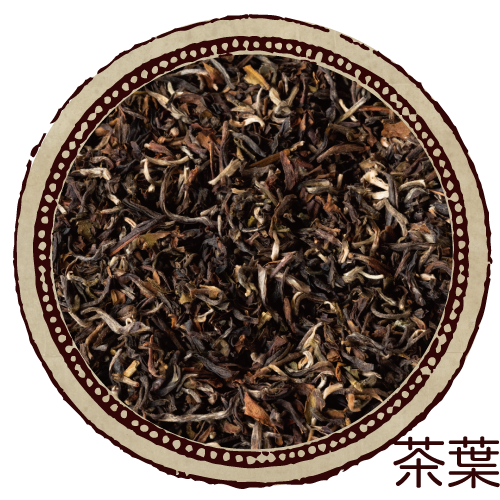 おすすめの飲み方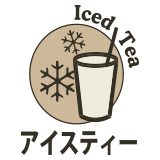 茶葉の量
2.5g
(1 medium teaspoon)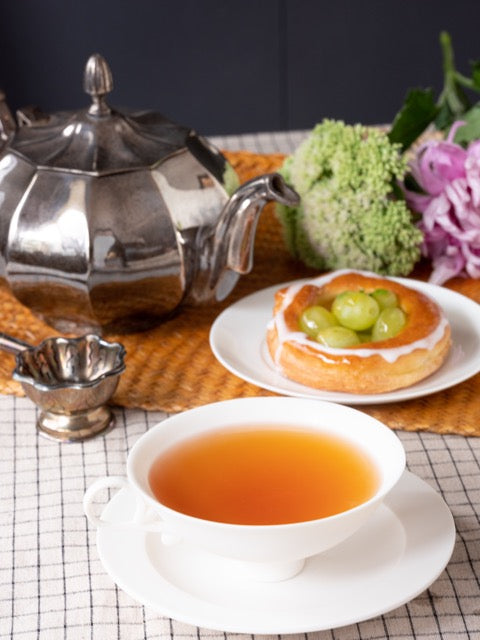 coming soon
Badamtam Tea Estate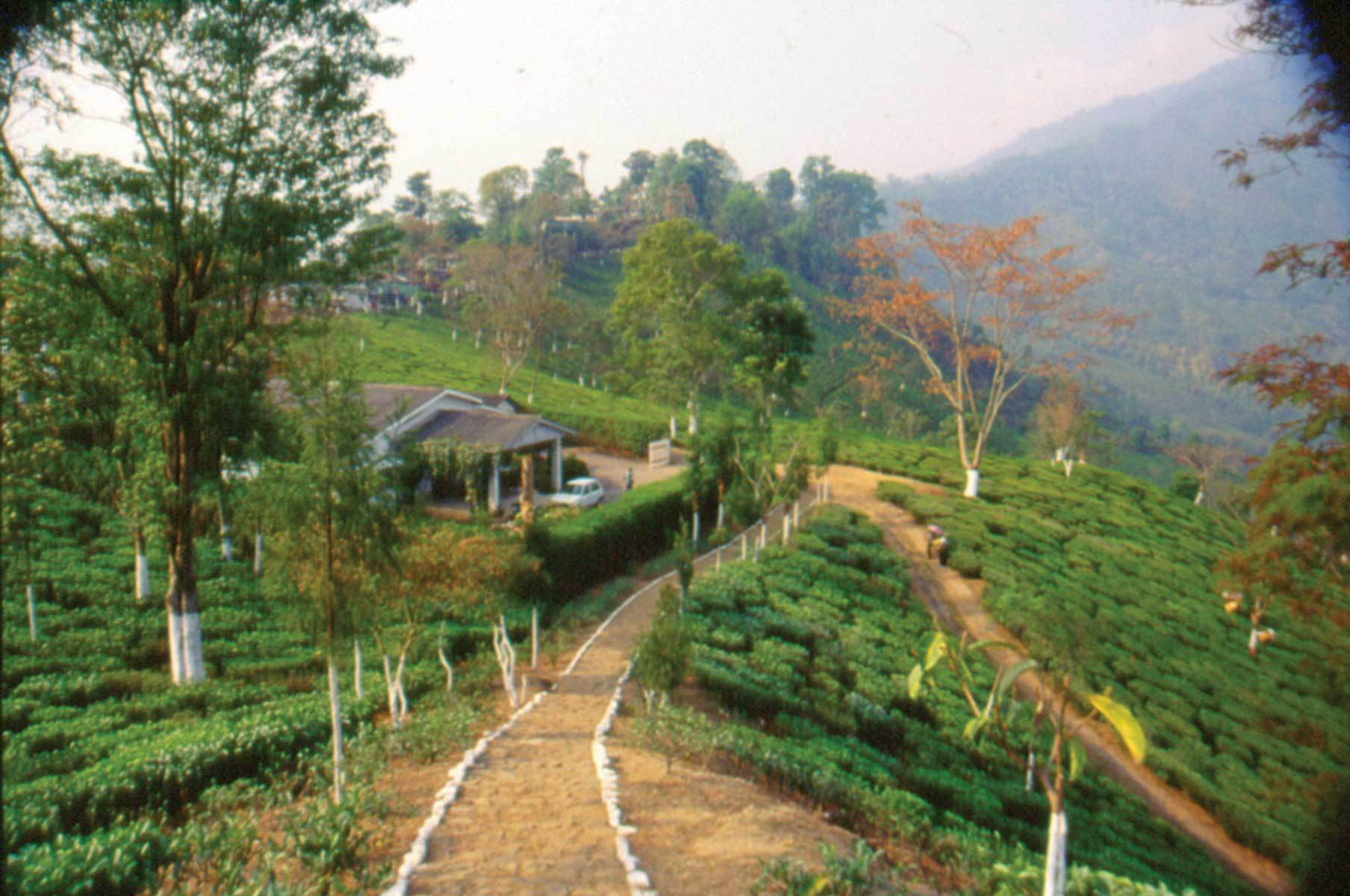 Badamtam Tea Estate is one of the tea estates of the Goodrick Group, which owns Castleton Tea Estate, Thurbo Tea Estate, Margaret's Hope Tea Estate, etc. Located 17 kilometers west of Darjeeling Town, the park was opened in 1861 by owner and reclaimer Mr. The altitude ranges from 300m to 1,800m, and we produce 250 tons of good brands throughout the season, from early spring first flush to mellow summer picking and gentle autumnal. In addition, we have established very high labor welfare standards regarding housing, education, hygiene and health for the staff working on the tea estate, and these standards and initiatives are role models within the group. There are various theories about the origin of the name of the Badamtam Tea Estate, but one of the most convincing is that in the early 19th century, when a traveler who visited this area asked the locals the name of the land, the locals who did not understand the language replied, Misunderstanding that he was being asked the name of the bamboo water bottle he was carrying, he answered 'Badamtam', which means bamboo water bottle in the Lepcha language. This is thought to be one of the origins.
A fragrance nurtured by the Himalayas, Darjeeling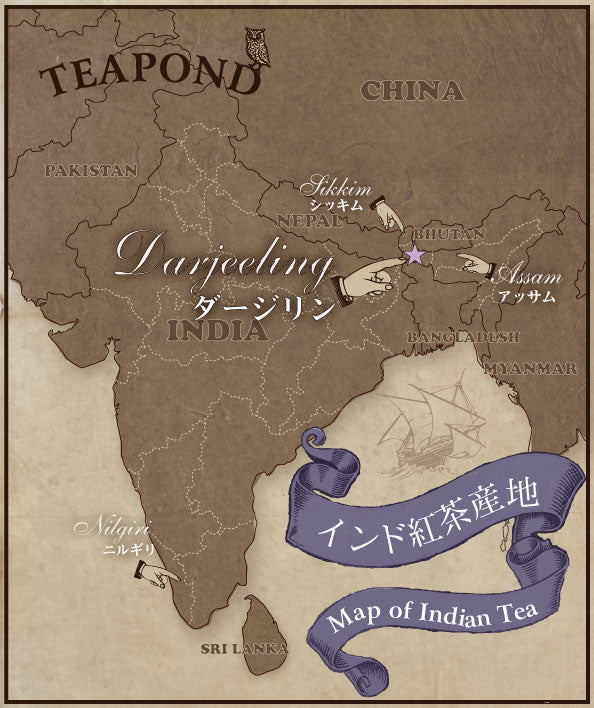 Darjeeling tea is known as one of the world's three major black teas, and is called "the champagne of black tea" due to its delicate and strong aroma. Even if you don't like black tea, it's a famous production area. Darjeeling has three distinct quality seasons: spring, summer and autumn. The second flush, picked from the end of May to June, is full of rich, full-bodied flavors and aromas in the summer sun. Some high-quality brands have a sweet scent that spreads in the back of the throat, which is unique to Darjeeling and is called muscatel flavor (musk).