"Dawn Herb" with a beautiful blue light blue color
Blue mallow with impressive deep indigo petals. When hot water is poured, the hot water in the cup is also dyed in a bright blue color. Gently add a few drops of lemon juice to make it pale pink. The beautiful light blue color change, like the sky blue before the sunrise, is the origin of the name that blue mallow is called by the romantic name of "dawn herb". In addition to the visual pleasure, the ancient Greeks and Romans planted this plant in their gardens and used it in salads and soups on a daily basis. Contrary to the deep and solid light blue impression, its taste and aroma are not peculiar and easy to drink. Please enjoy.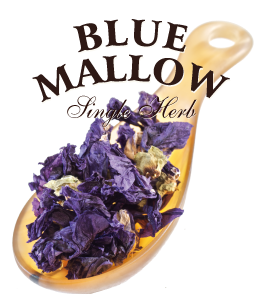 和名:
Marshmallow, also known as Common Mallow Cheeses
保存方法:
Store away from high temperature and humidity and direct sunlight. After opening, put in an airtight container and consume as soon as possible.

香りと味わい
味:
Subtle sweetness with no peculiarities
水色:
changes from blue to pink to gray
おすすめの飲み方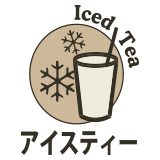 茶葉の量
1g
(about 10 flowers)
I want to have fun at times like this
・When you want to condition your throat and nose during dry winter.・For the making of original drink using herb and juice….・In early spring pollen season.
Make an original drink with water!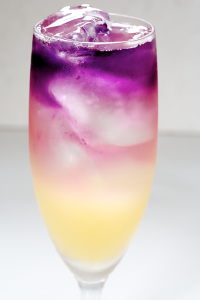 How about enjoying the original arrangement tea using the beautiful light blue of Blue Marrow? The point is to extract the blue marrow with cold water. When extracted with hot water, the vivid light blue color will be lost in a relatively short time. However, in the case of water extraction, in which the petals are soaked in room temperature water, the vivid colors can be maintained for a long time. In addition to iced tea made with your favorite black tea, fresh juice or alcohol, make a colorful arrangement tea like a cocktail and enjoy it.