A nice herb that can easily replenish natural vitamin C
Rosehip is the fruit of the rose. Although it does not have a gorgeous fragrance compared to rose flowers, rose hips are the ingredient that attracts more attention. It contains as much vitamin C as 20 lemons, and is also rich in vitamin A, beta-carotene, iron and calcium. Rosehip has an image of having a strong acidity, but it is often blended with hibiscus, which is also popular, and in fact, the citric acid of this hibiscus (roselle) is the cause of the stronger acidity. Rosehip itself has a relatively mild acidity. If you are concerned about sourness, add honey and enjoy. Enjoy rose hips, which contain plenty of ingredients that are good for women's skin, at the end of the day and before going to bed.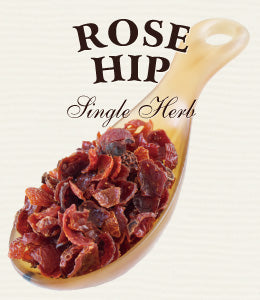 和名:
Rose hips, also known as rose hips
保存方法:
Store away from high temperature and humidity and direct sunlight. After opening, put in an airtight container and consume as soon as possible.

香りと味わい
香り:
Fragrance without peculiarity
おすすめの飲み方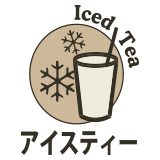 茶葉の量
3g
(1 heaping teaspoon)
I want to have fun at times like this
・On days when you are exposed to a lot of sunlight while going out or doing sports.・For those who smoke.・For replenishment of vitamin C when you have a cold.・When you're frustrated...・After eye fatigue such as PC or TV...
Serve with honey and have a whole vitamin C
Finely cut rose hips can be extracted quickly, and the rose hips themselves, which are used as used tea leaves after extraction, can be eaten as they are. First of all, enjoy with rosehip tea, then add honey to the extracted rosehip and enjoy it. You can ingest the whole without leaving any minerals.