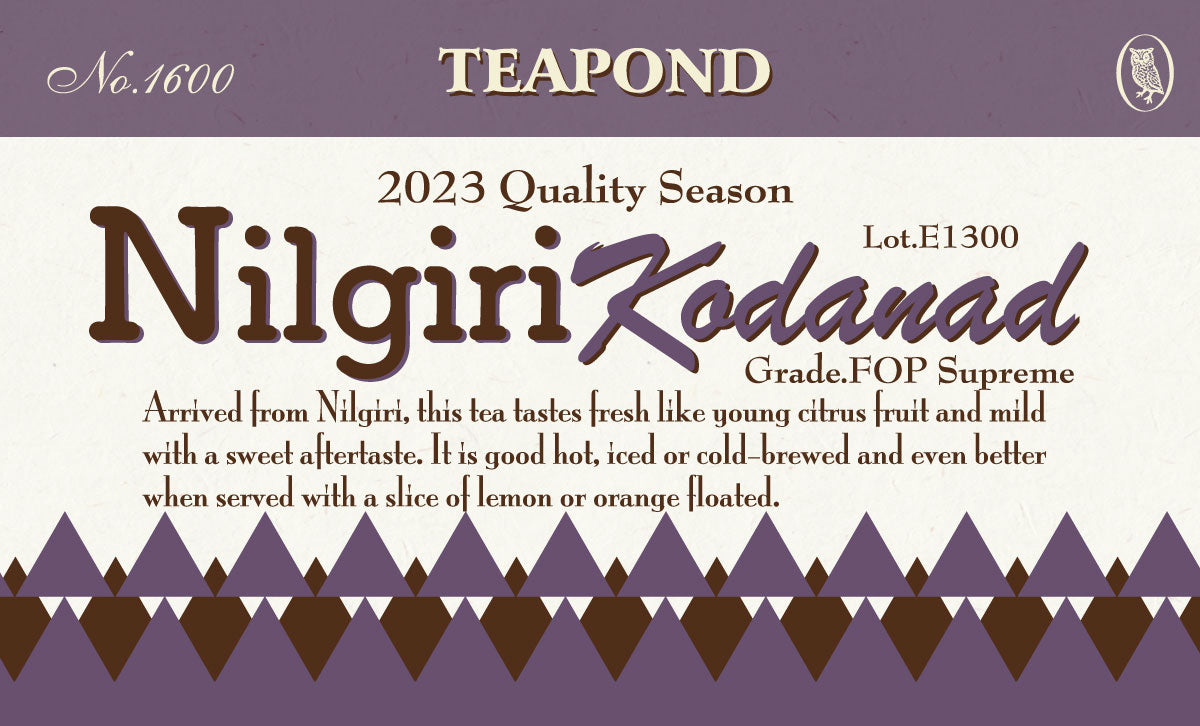 Mild taste is attractive. Feel free to enjoy both hot and iced nilgiri tea
Arrived from Nilgiri, a famous tea-producing area in South India, this quality tea has a favourable taste many people can enjoy. With a woody aroma emitted from teak-brown water, the tea tastes fresh like young citrus fruit and mild with a sweet aftertaste. It is good hot, iced or cold-brewed and even better when served with a slice of lemon or orange floated or made cold mixed with some fruit juice.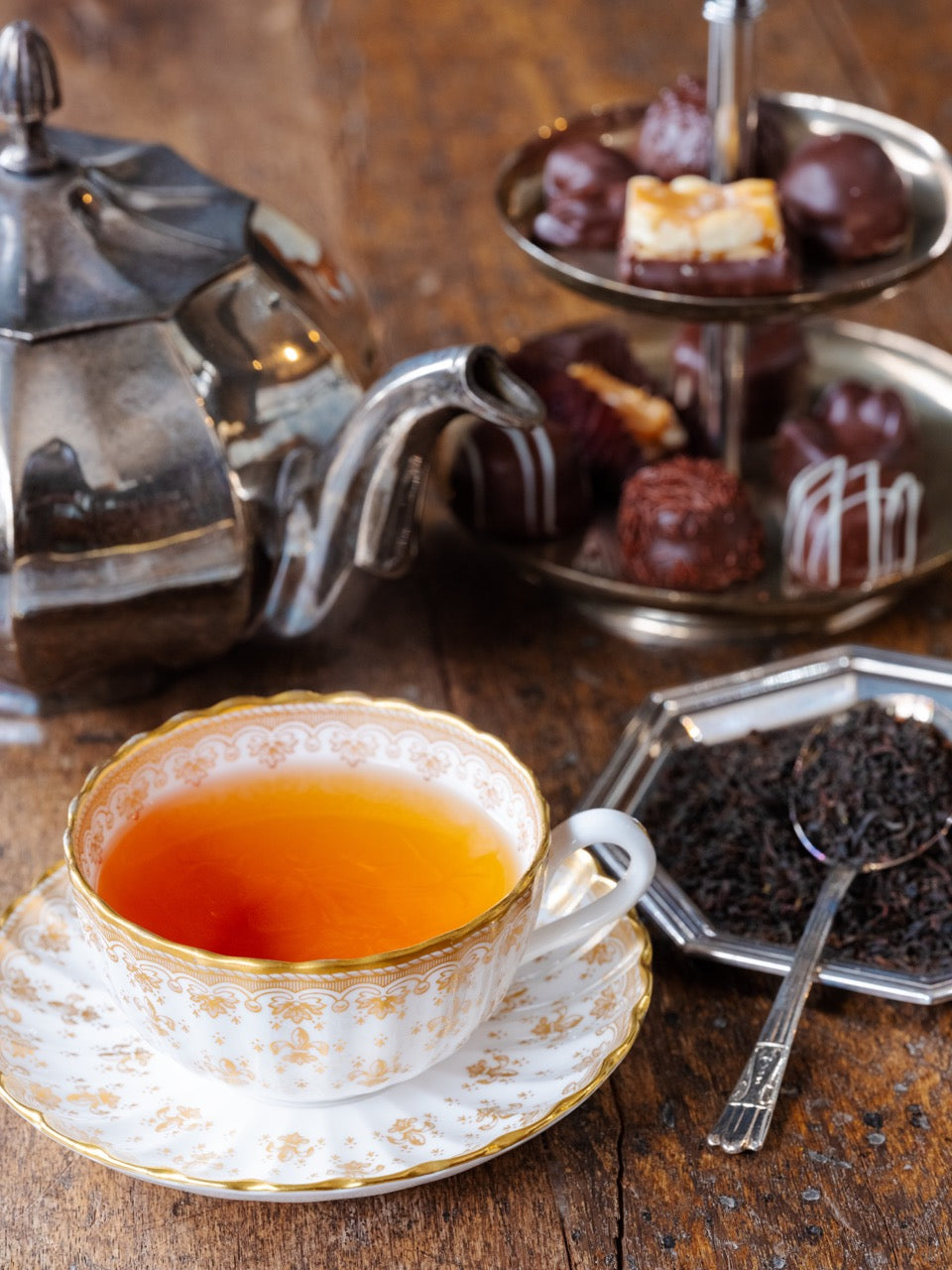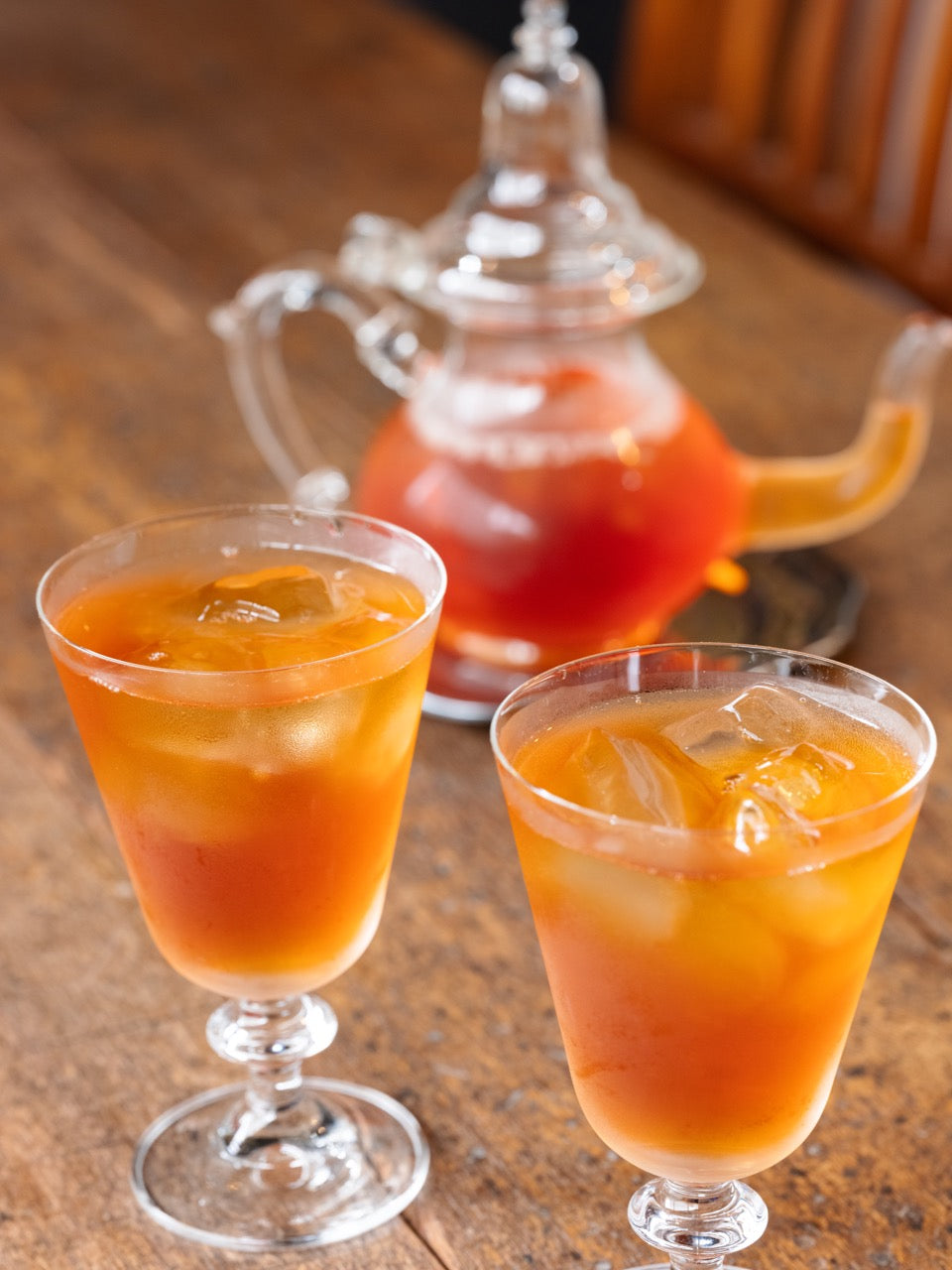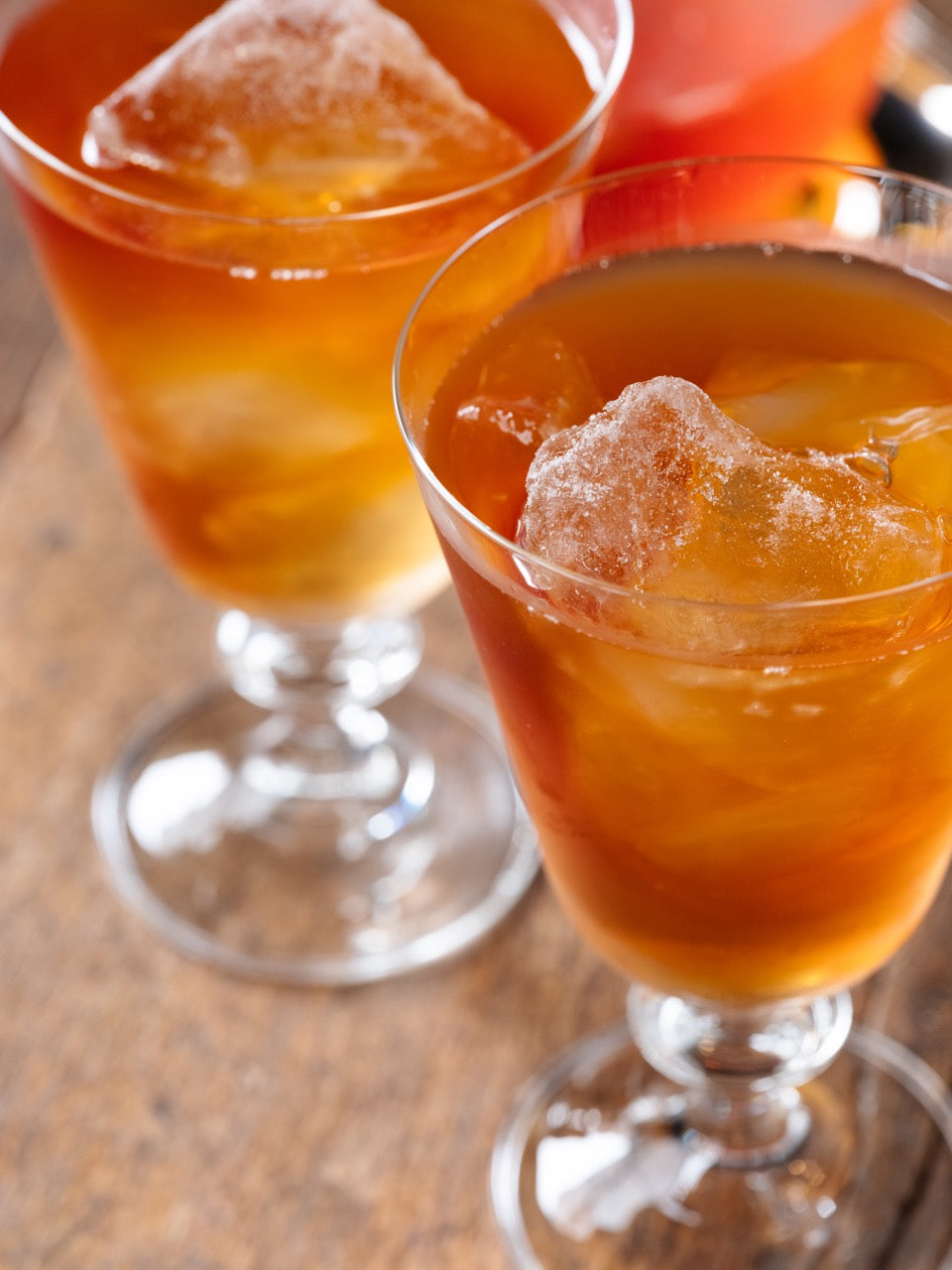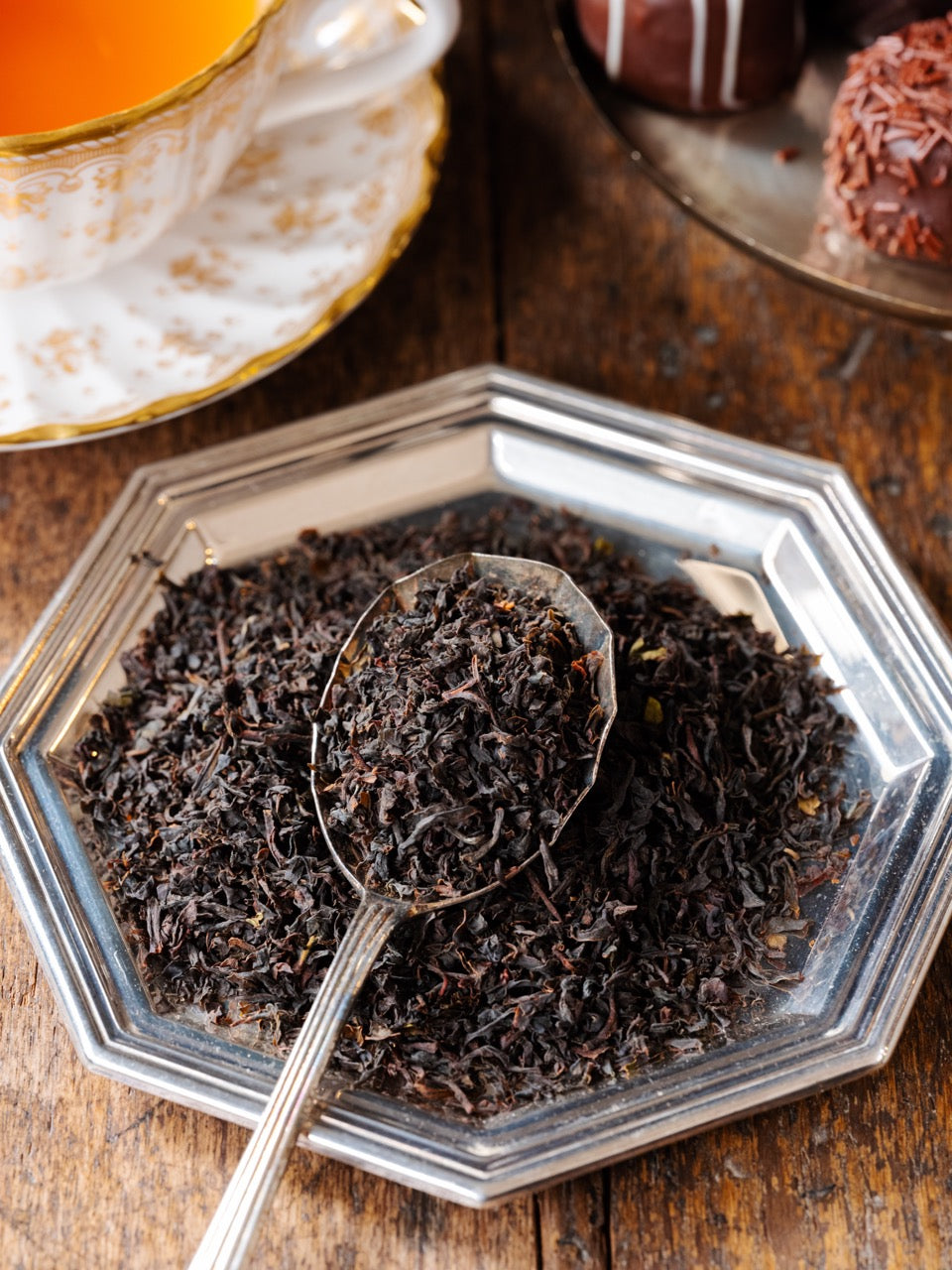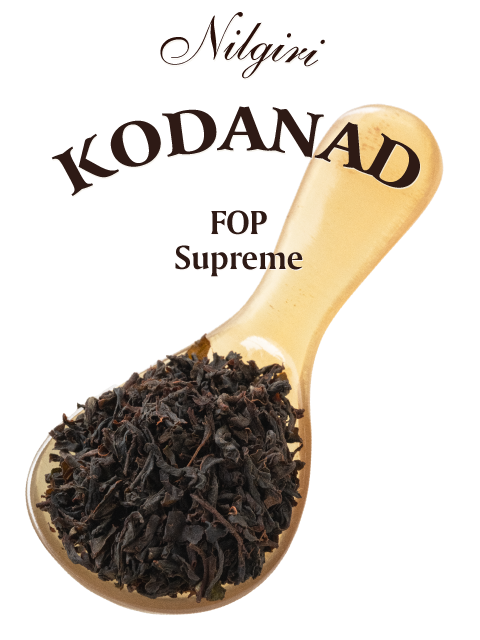 NO.1600
2023 Nilgiri Quality Season Kodanad Tea Estate E1300 FOP Supreme
保存方法:
Store away from high temperature and humidity and direct sunlight. After opening, put in an airtight container and consume as soon as possible.
栄養成分表示:
(per 2.5g of tea leaves) energy 8kcal, protein 0.5g, fat 0.1g, carbohydrate 1.3g, salt equivalent 0g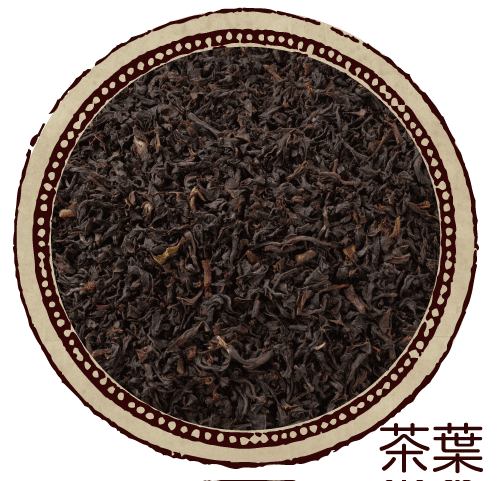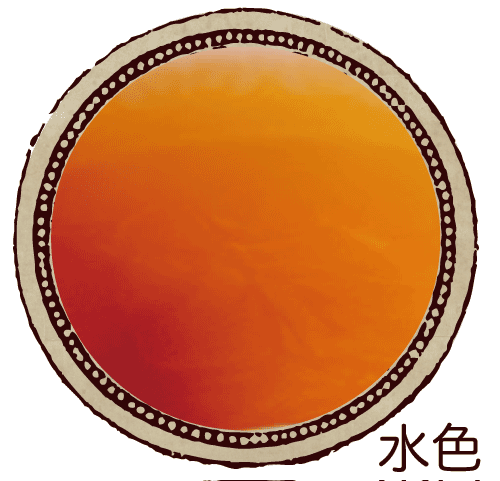 おすすめの飲み方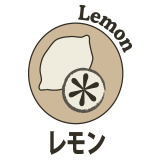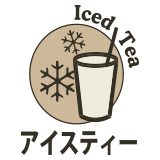 茶葉の量
2.5g
(1 medium teaspoon)
Kodanad Tea Estate
coming soon
Nilgiri, also known as the Blue Mountain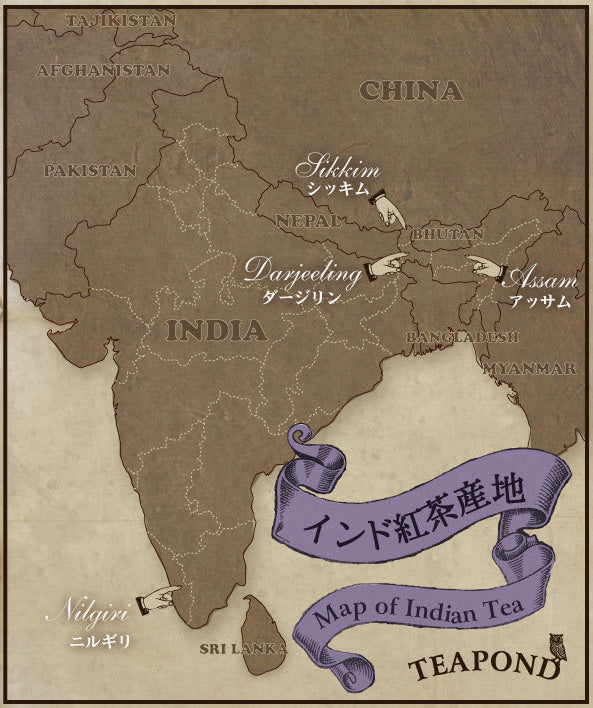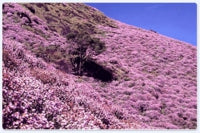 Nilgiri means "blue mountain" in the local language. The reason for this is said to be that once every 12 years, the Kurinji flowers bloom all at once here, making the mountains look blue. It seems that the last time it bloomed all at once in 2018, so it is said that the next flowering will be seen in 2030.