The sweet scent of soothing caramel that can be enjoyed straight or with milk
Milk caramels​: nostalgic sweets for grown-ups. These caramel dices are added to this quality organic Ceylon tea. A natural mellow caramel aroma and a pleasant bitter tea taste are well-balanced and become perfect for everyone​ including small children. Adding sugar or extra milk is a good idea. Enjoy this tea in your fun teatime!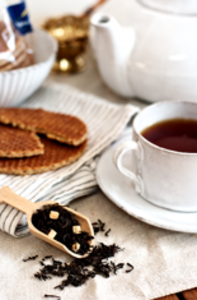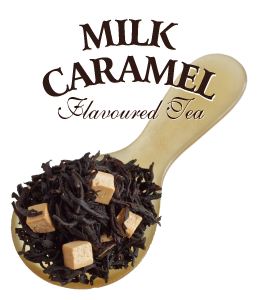 原材料名:
Black tea, caramel pieces (sweetened skimmed condensed milk, sugar, glucose syrup, butter) / sorbitol, glycerin fatty acid ester, fragrance, (contains some milk ingredients)
保存方法:
Store away from high temperature and humidity and direct sunlight. After opening, put in an airtight container and consume as soon as possible.
栄養成分表示:
(per 2.5g of tea leaves) energy 8kcal, protein 0.48g, fat 0.07g, carbohydrate 1.33g, salt equivalent 0g


おすすめの飲み方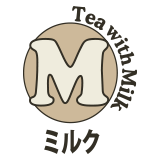 茶葉の量
2.5g
(1 medium teaspoon)
The scent of caramel has a slightly bitter scent like burnt sugar, but TEAPOND's caramel tea has the scent of "milk caramel", a sweet candy that many people have been familiar with since childhood. We have selected bio tea leaves and natural fragrances, and we have created a brand that is fun to taste, smell, and look, with caramel pieces scattered in the sweets. The tea leaves are large leaf type, so please enjoy the sweetness of the tea leaves and the aroma of caramel when you first drink straight. For the second cup, leave the tea leaves in the teapot to make a strong tea, and add sugar or milk to enjoy various ways to drink it.