Mineral-rich, caffeine-free, top quality deliciousness
Organic JAS certified organic rooibos tea of the highest quality "classic" grade carefully grown in South Africa. Rooibos tea, which does not contain caffeine at all, is the perfect brand for those who suffer from caffeine, which makes it difficult to sleep when drinking tea at night. The natural sweet scent of vanilla and the slightly sweet taste of rooibos tea are recommended for small children.
原産国名:
Republic of South Africa
保存方法:
Store away from high temperature and humidity and direct sunlight. After opening, put in an airtight container and consume as soon as possible.
栄養成分表示:
(per 2.5g of tea leaves) energy 9.4kcal, protein 0.1g, fat 0.02g, carbohydrates 2.35g, salt equivalent 0g
香りと味わい
香り:
Sweet scent reminiscent of vanilla
おすすめの飲み方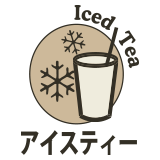 茶葉の量
2.5g
(1 small teaspoonful)
Safe for moms and children. organic goodness
Rooibos tea contains no caffeine and has less tannin than black tea, making it a safe drink for pregnant and nursing mothers. The rooibos tea selected by Teapond is an organic JAS-certified organic rooibos that only a few farmers in South Africa have acquired. Even moms raising precious babies can enjoy it with confidence.
What kind of tea is rooibos tea?
Q.Is it different from black tea? A. While green tea and black tea are made from the tea tree "Camellia sinensis", rooibos tea is made from the leguminous plant "Asparatus linellius" native to Africa. As a classification, it goes into herbal tea and near tea. Q.Is caffeine zero? A. Yes, it has zero caffeine. Also, it has zero calories. The tannin content is also less than 1/3 compared to black tea or Japanese tea. Q.What kind of people do you recommend? A. ・Those who cannot sleep if they drink a lot of tea at night. ・Those who are pregnant or breastfeeding and want to avoid caffeine. ・Those who are prone to anemia. mosquito? A. Not only does it contain no caffeine, but it also contains a wide variety of minerals such as sodium, potassium, magnesium, and zinc, and is packed with the blessings of the African land. In addition, it contains a lot of alpha hydroxy acid (AHA), commonly known as fruit acid, which is also used as an ingredient in skin care products, making it a drink that women will love. With zero calories and low tannin, it's perfect for rehydration on an empty stomach or during sports. Q.How to brew? A. You can easily enjoy it in the same way as regular tea. If you prefer a stronger flavor, add a little more tea leaves. You can enjoy both hot and iced deliciously.