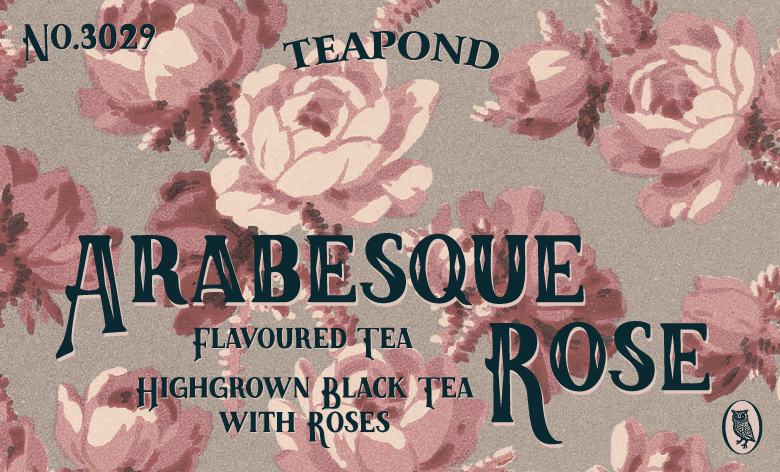 Co-starring the elegant scent of 3 kinds of roses and refreshing black tea from highland
Adorned with three kinds of beautiful roses,this clear-tasting high-grown black tea has a bright and gorgeous flavour.A rich and sweet aroma from plenty of rose petals perfectly matches a refreshing taste of the tea in the cup.Rose,not only for its elegant and beautiful figure but for its sweet aroma and rich taste,is greatly known as one of the healing herbs especially for women′s mind and body.Enjoy this exquisite tea in your very best teatime.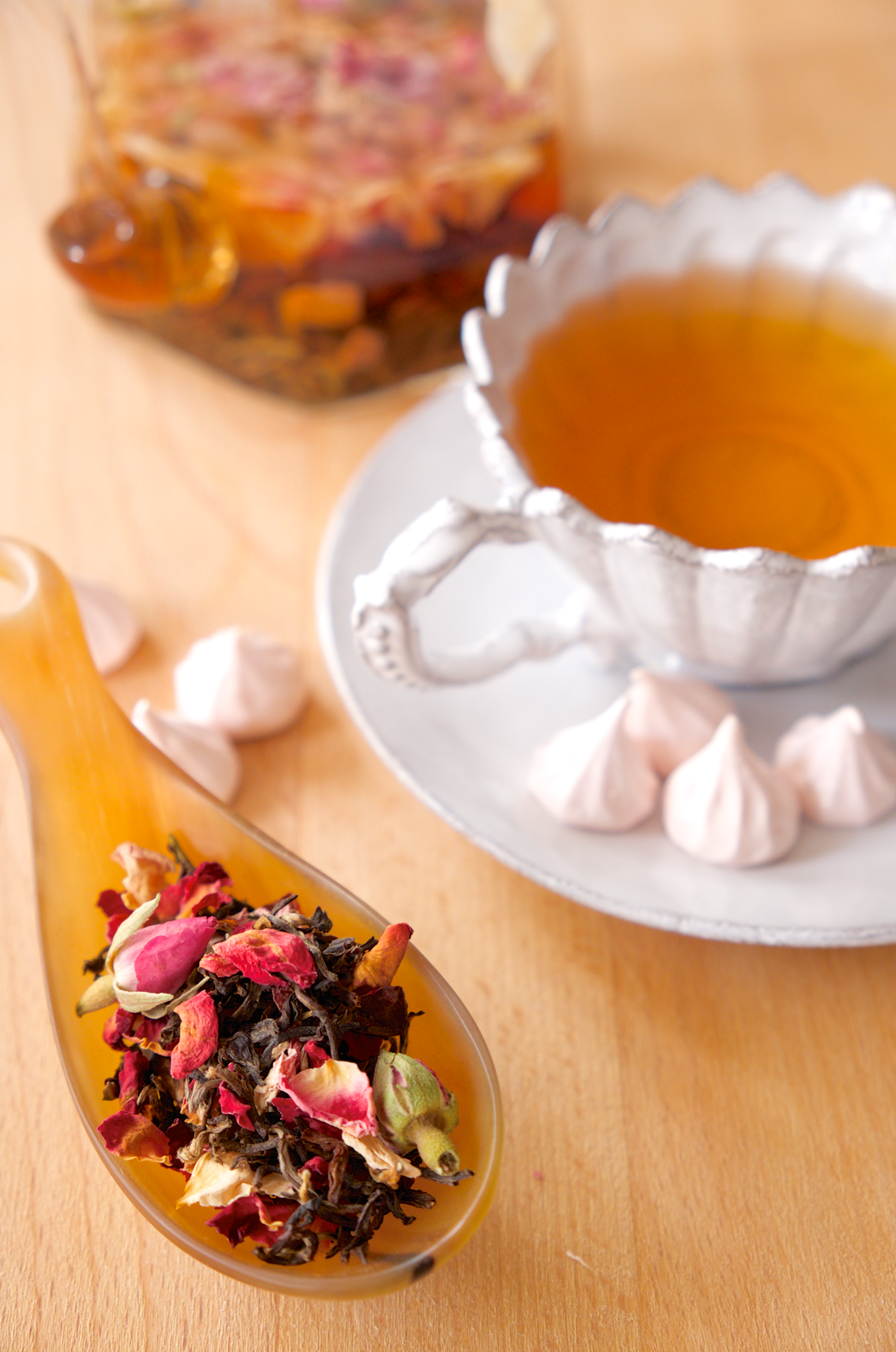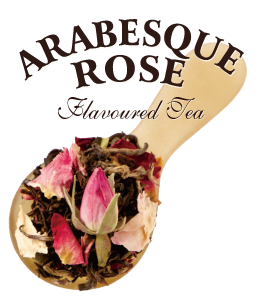 原材料名:
Black tea, rose red, rose pink, damask rose/fragrance
保存方法:
Store away from high temperature and humidity and direct sunlight. After opening, put in an airtight container and consume as soon as possible.
栄養成分表示:
(per 2.5g of tea leaves) energy 9.1kcal, protein 0.5g, fat 0.06g, carbohydrate 1.64g, salt equivalent 0g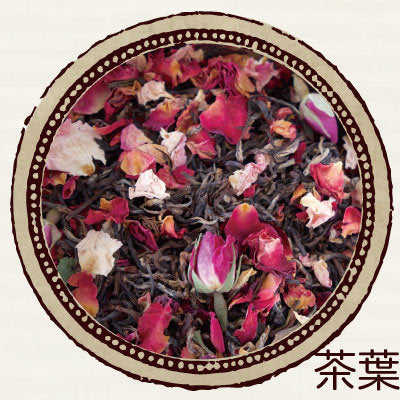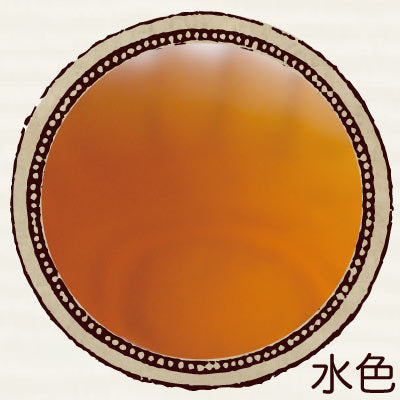 香りと味わい
香り:
elegant sweet scent of roses
おすすめの飲み方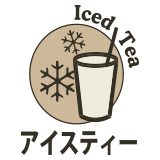 茶葉の量
2.5g
(1 medium teaspoon)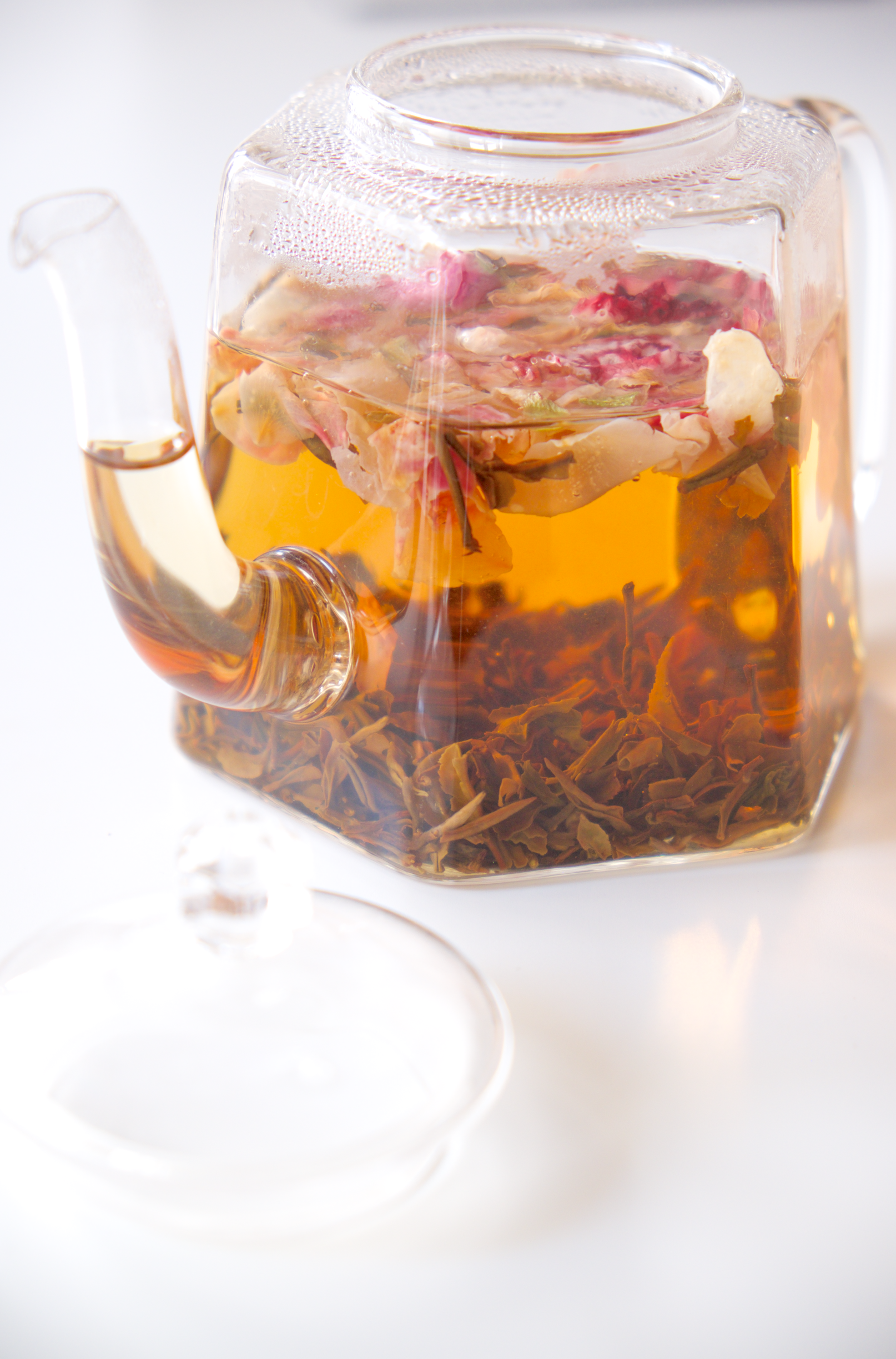 Roses are one of the most popular flowers in the world due to their elegant beauty. The scent also attracts many people. Even if you say rose in a word, the individuality of the scent varies depending on the variety, but our rose tea uses a luxurious natural rose fragrance from Bulgaria, which has a gentle and sweet rose scent. A rose tea with a delicate taste and aroma, made by gently mixing the scent and sweet taste of roses slowly scented from the petals of three kinds of rose petals with the refreshing taste of Himalayan black tea. By all means, please enjoy tea time surrounded by roses elegantly with taste, appearance, and fragrance.