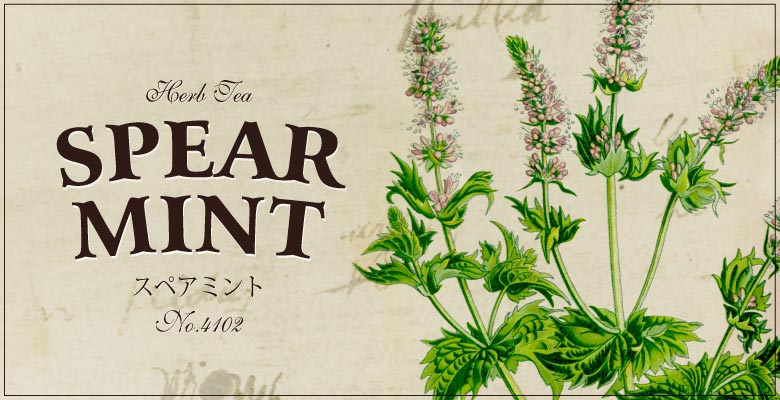 Mint is popular for its moderately refreshing scent.
Mint is an herb that has been used in people's lives for a long time according to the climate and habits. In the UK, it is mixed with rice, in the desert countries of Africa, it is mixed with tea as mint tea, and in the tropical Caribbean, it has been loved as a cocktail mojito mixed with rum. In Japan, it is well known by the name of "Hakka" and has been used as a medicinal herb that has an antibacterial effect and aids digestion. Spearmint is one of the most popular mint varieties. The difference from peppermint is its calmness. In contrast to peppermint, which is known for its sharp, refreshing sensation, spearmint is characterized by its moderately gentle freshness. A faint natural sweet scent is pleasantly added, and it is a brand that goes well with blends with other herbs and black tea as well as using alone.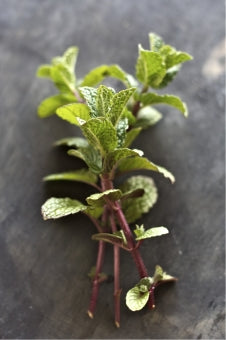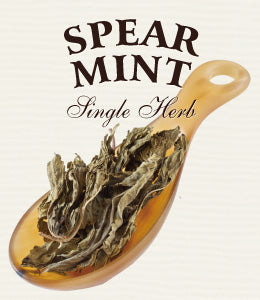 英名:
Spearmint / Spearmint
保存方法:
Store away from high temperature and humidity and direct sunlight. After opening, put in an airtight container and consume as soon as possible.


香りと味わい
香り:
Refreshing and gentle menthol scent
おすすめの飲み方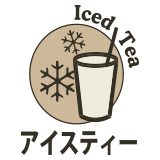 茶葉の量
0.5g
(about 10 leaves)
I want to have fun at times like this
・When you want to refresh your mood...・After a meal with a strong smell...・To soothe your stomach after a greasy meal.・For a change of mood while studying.・In the relaxing time before going to sleep….
Sweet mint tea from the desert country
Mint tea is a daily drink in Morocco and other Arab countries. It is common to drink a tea made by blending Chinese green tea called gunpowder with mint and adding plenty of sugar. By all means, why not add mint to black tea or green tea and enjoy your original mint tea at home?