Darjeeling picked in late fall with a floral scent of herbs and white wildflowers
Autumn-picked Darjeeling from the tea garden, named after Liza, the beloved daughter of the former farm owner. Silver-colored core buds and bright green tea leaves mixed with copper-colored tea leaves. The herbal scent unique to this tea garden, which is famous for its brand made from clonal seeds, and the scent of pretty wildflowers blend together in the cup. The texture is clean and soft. It is a brand that embodies the gentleness of women with an elegant taste and aroma.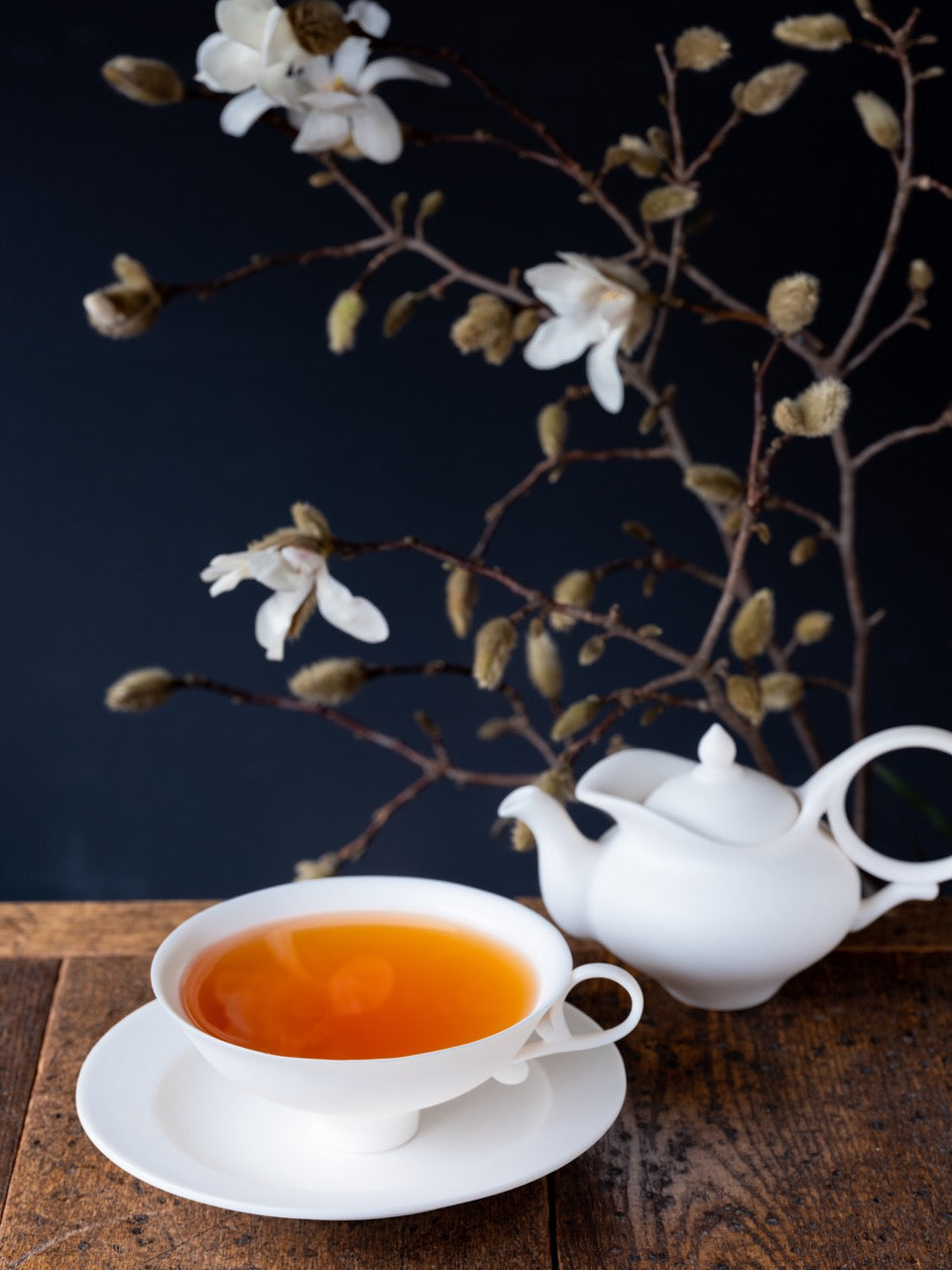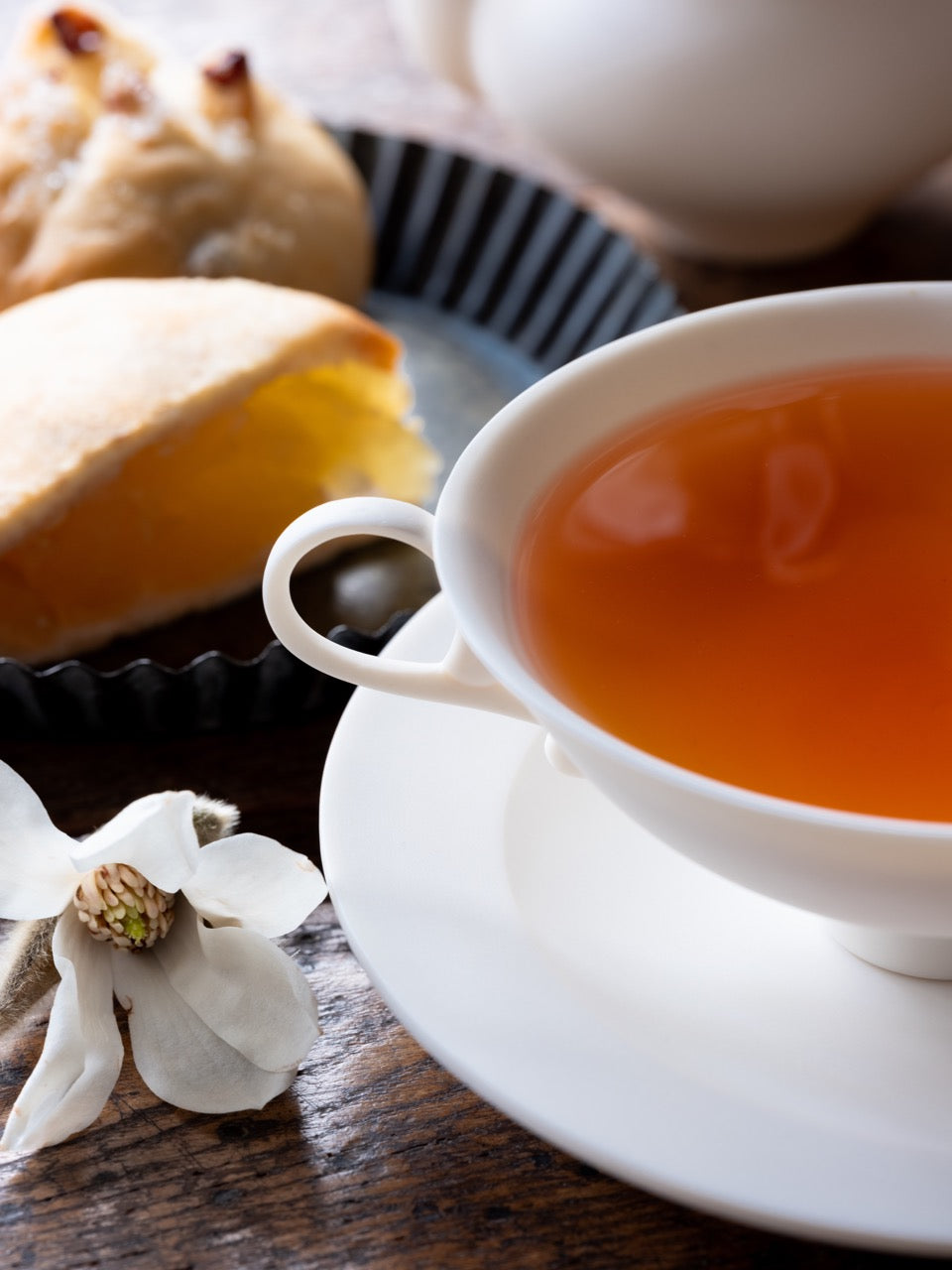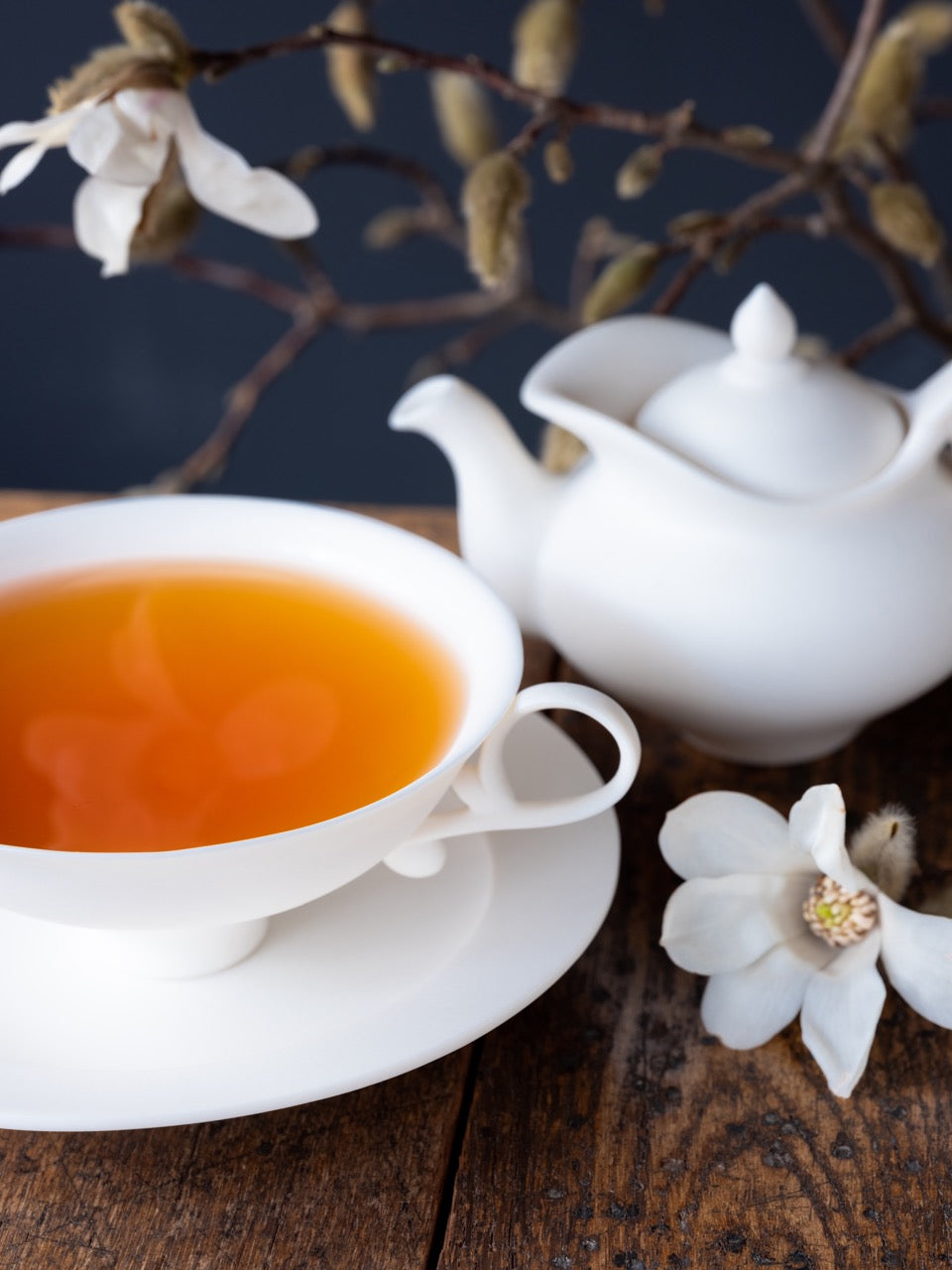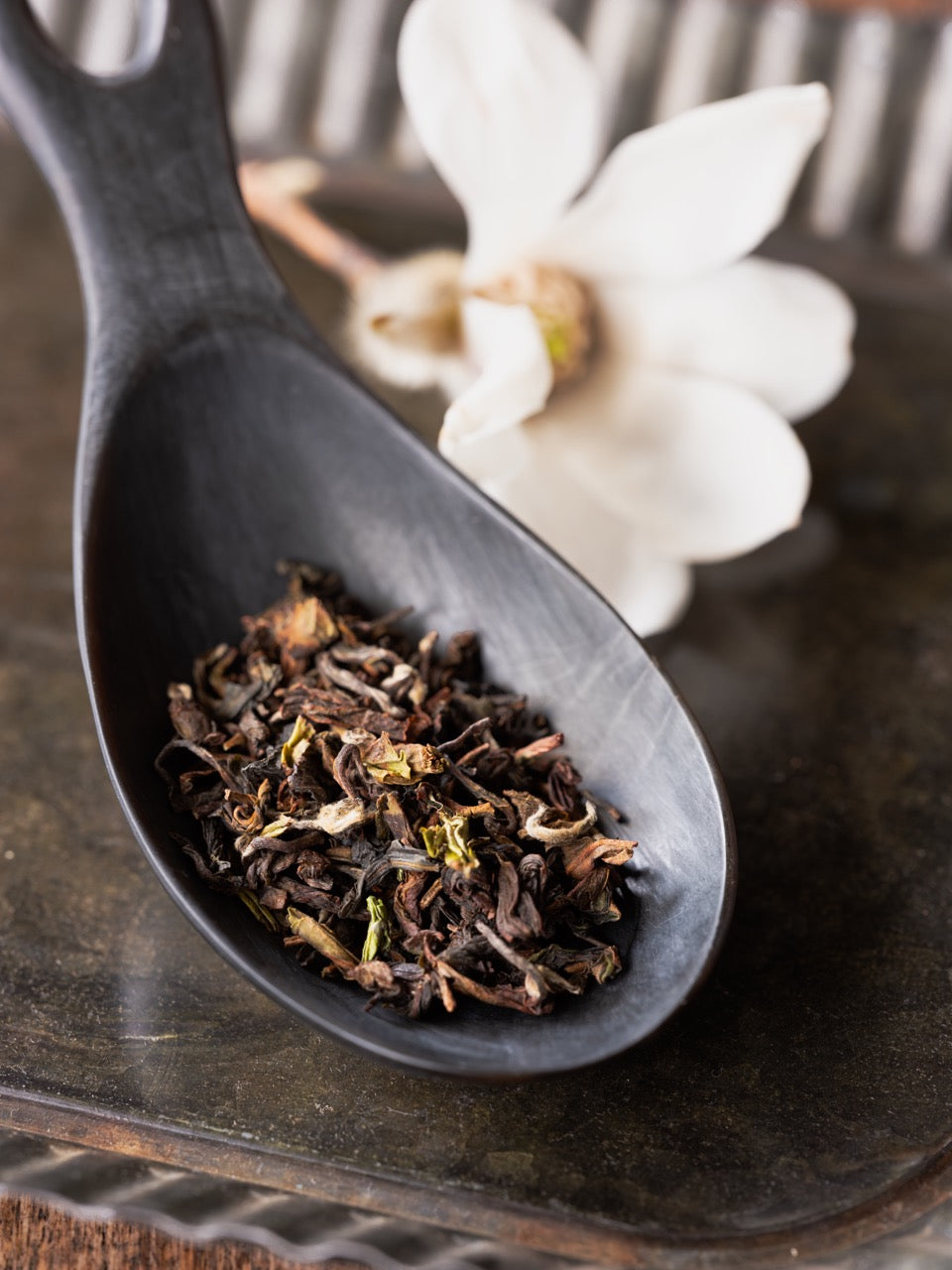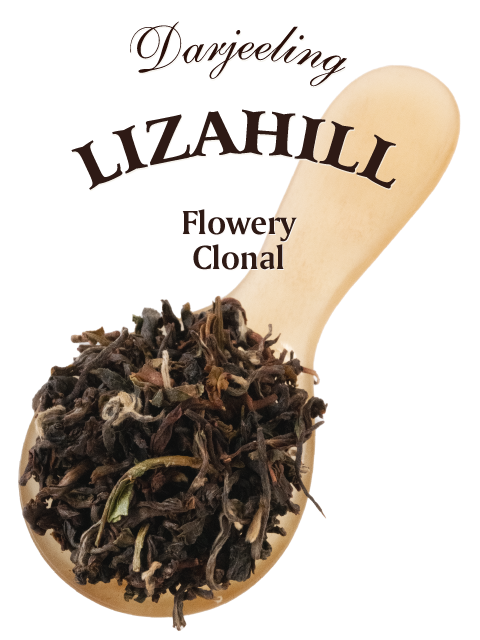 NO.1000
2022 Darjeeling Autumnal Liza Hill Tea Garden EX-12
*We have adopted bio-organic farming methods since 2010.
保存方法:
Store away from high temperature and humidity and direct sunlight. After opening, put in an airtight container and consume as soon as possible.
栄養成分表示:
(per 2.5g of tea leaves) energy 8kcal, protein 0.5g, fat 0.1g, carbohydrate 1.3g, salt equivalent 0g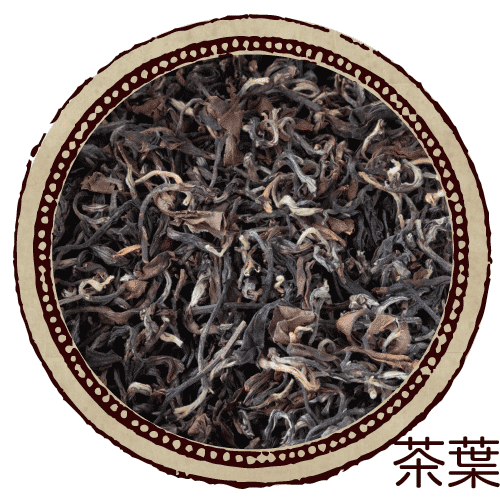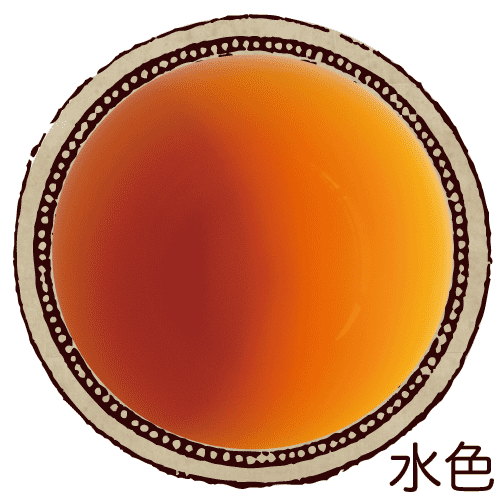 おすすめの飲み方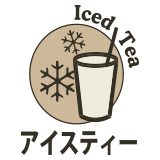 茶葉の量
2.5g
(1 medium teaspoon)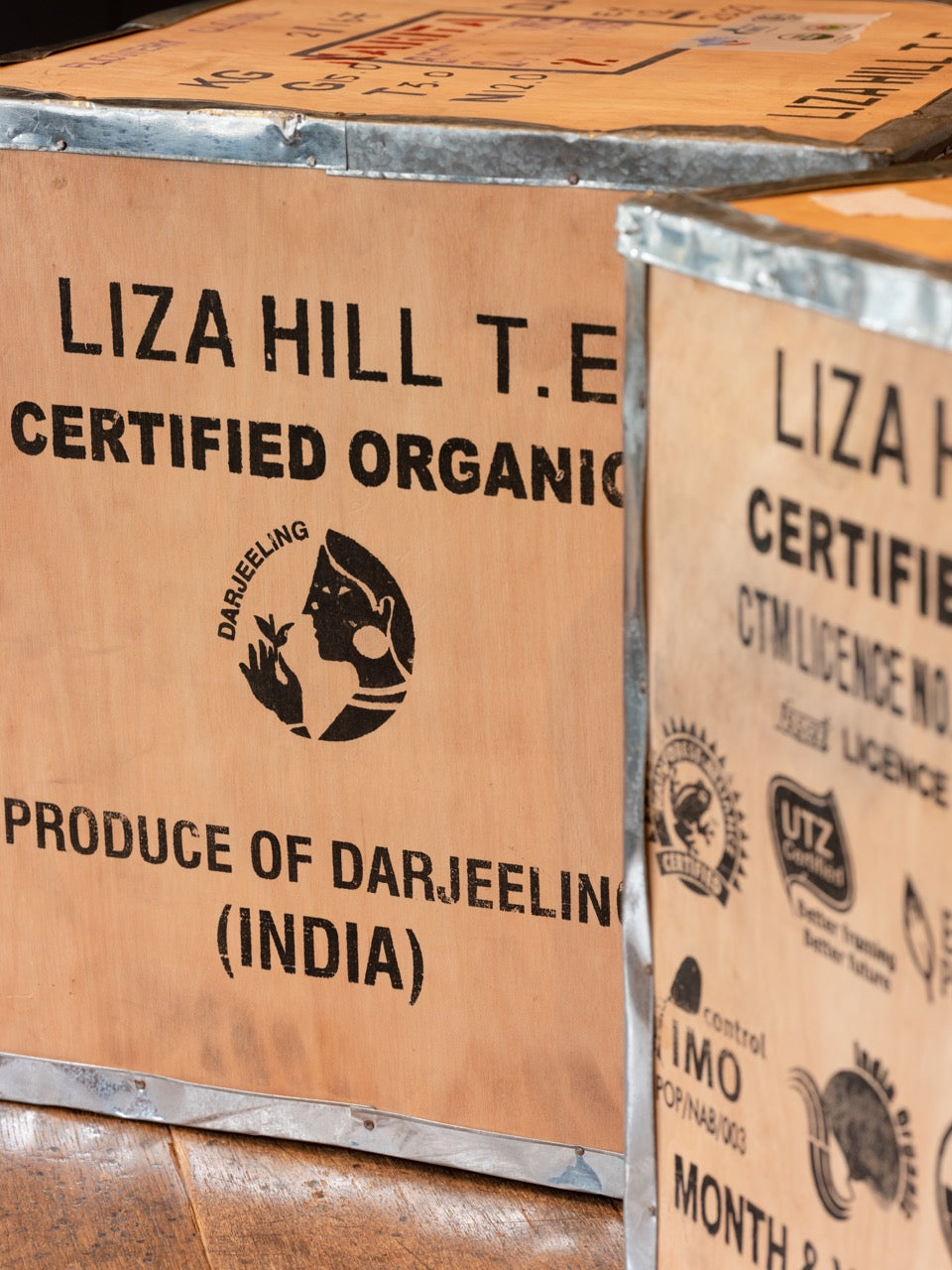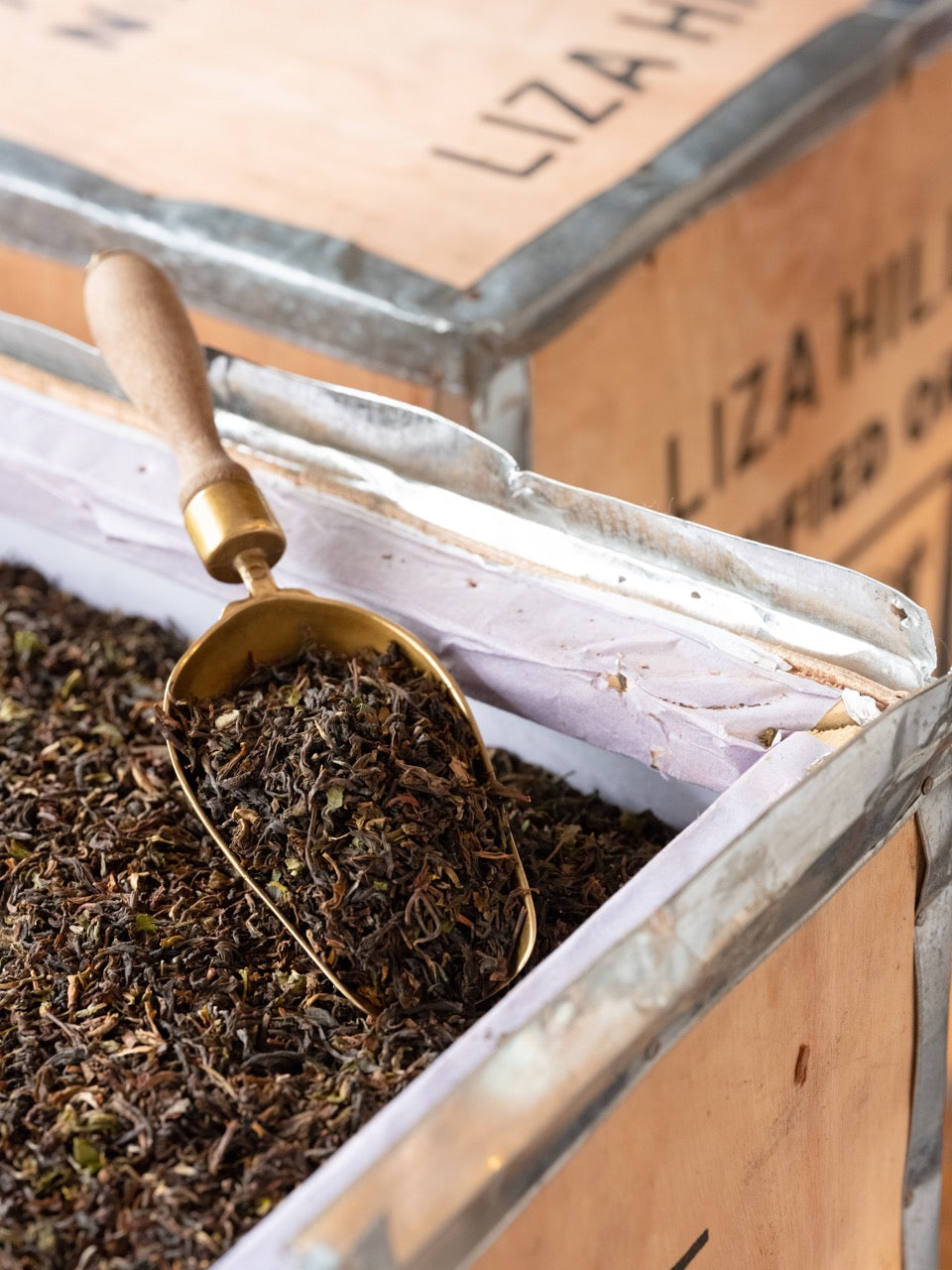 coming soon
Liza Hill Tea Garden producing high-quality clonal brands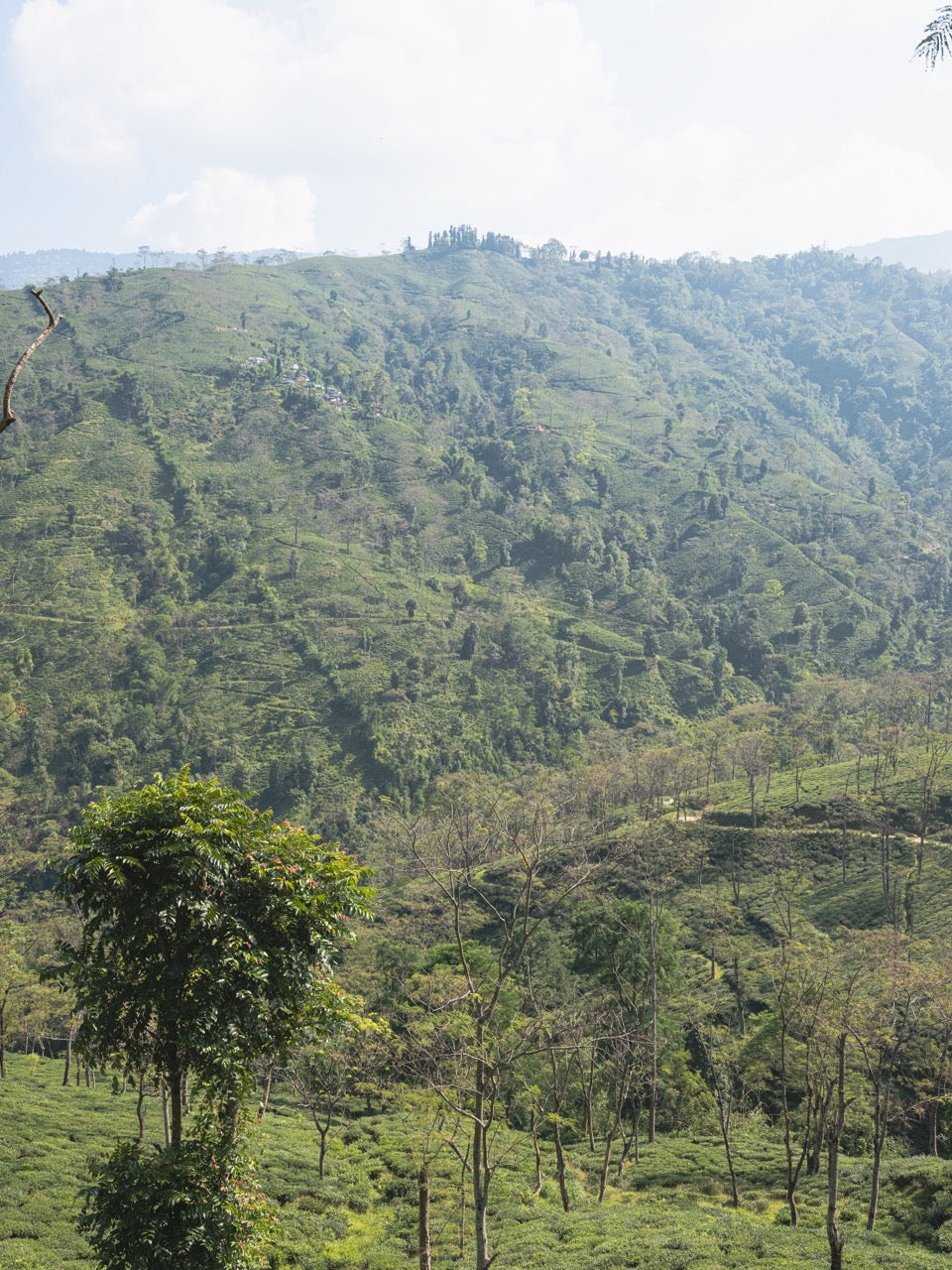 The tea farm was established in 1870, but since the tea factory collapsed due to a landslide in 1968, it has no factory, and the factory of the adjacent sister tea farm, Risheehat Tea Farm, is doing tea production work. Risheeha Tea Garden mainly produces Chinese variety brands, while Liza Hill Tea Garden specializes in brands made from lively clonal varieties. Although the annual production lot is only around 30 lots, it is a tea garden that delivers high quality black tea to us.
The name comes from Liza, the beloved daughter of the former landowner and British botanist EJ Kingsley.
A fragrance nurtured by the Himalayas, Darjeeling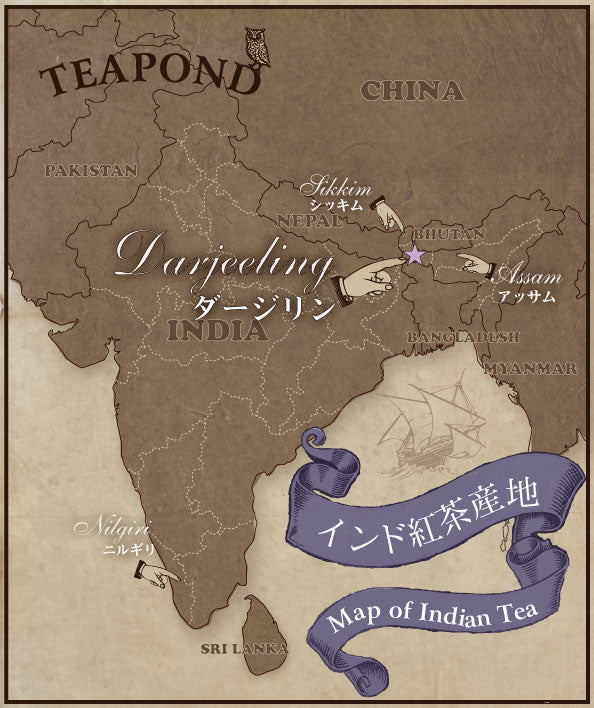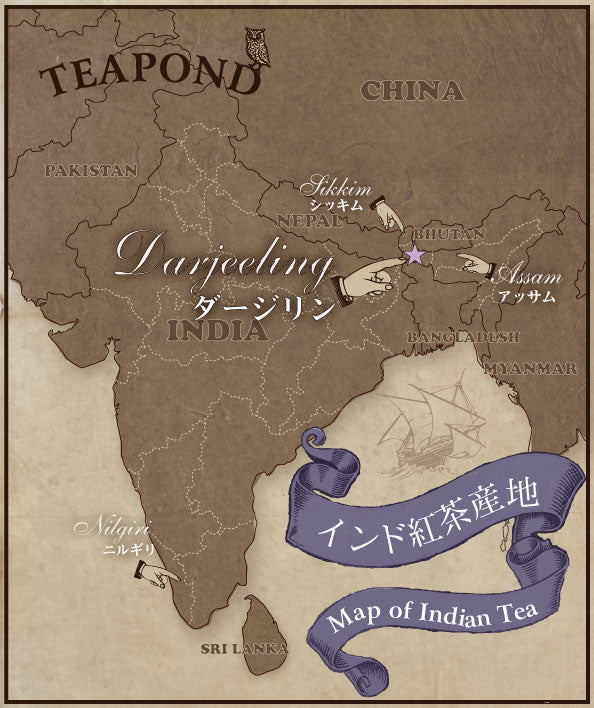 Darjeeling tea is known as one of the world's three major black teas, and is called "the champagne of black tea" due to its delicate and strong aroma. Even if you don't like black tea, it's a famous production area. Darjeeling has three distinct quality seasons: spring, summer and autumn. Autumnal, which is picked from the end of October to November, is the last harvest of the year. Unlike the spring and summer harvesting, when the tea fields are flashed with yellow sprouts spreading out, the temperature drops and the hints of winter begin to grow in the Himalayas in autumn. It is made by collecting tea leaves sprouting here and there from tea trees that have slowed down. For that reason, it will be called Autumnal, not First Flush, Second Flush, Autumn Flush like other quality seasons.