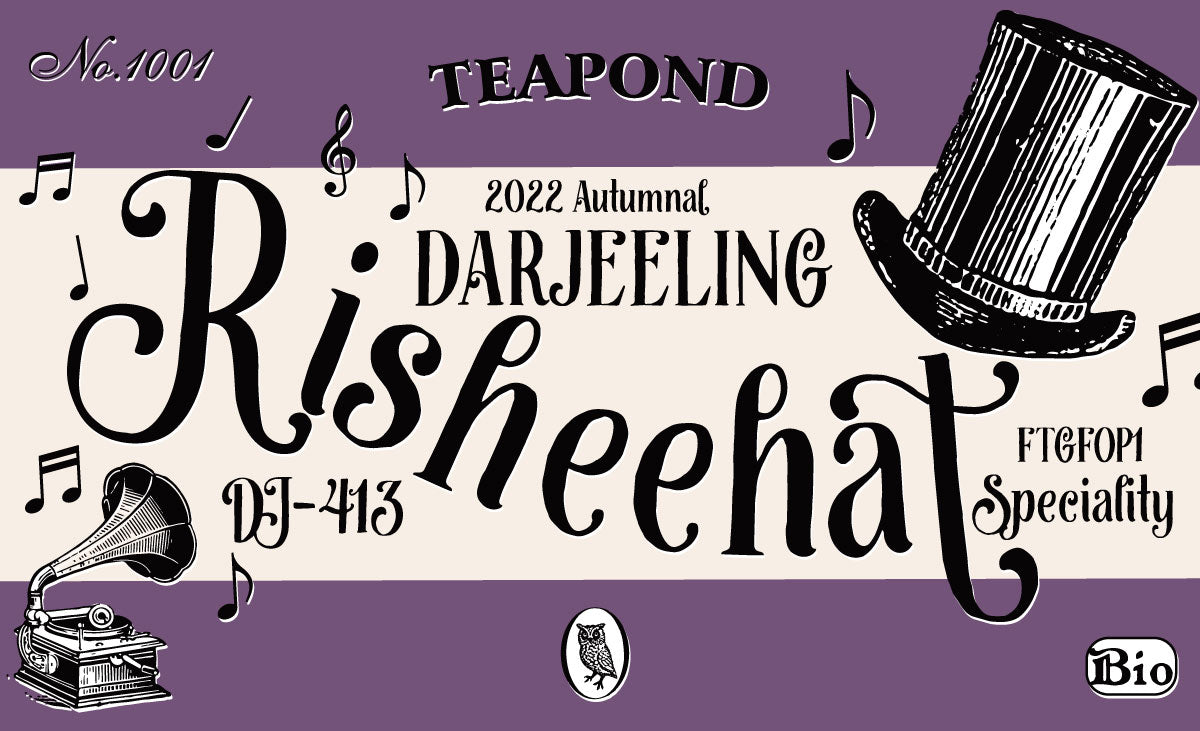 Autumn-picked Darjeeling with a sweetness reminiscent of enchanting honey and fruit, produced by a 137-year-old tea tree.
A specialty tea widely known as 'Wiry', made exclusively on this tea estate whose name means 'place of saints'. As the name suggests, if you pour tea extracted from thin and firm tea leaves into a cup, it will be a honey-colored tea liquid. In addition to a moderately satisfying drink, it has a sweetness reminiscent of honey and fruit that is enchanting. A special autumn-picked tea made in the last harvest of the year at the Risheehat Tea Garden, which always brings us the gentle and authentic Darjeeling taste that Chinese tea plants bring to us.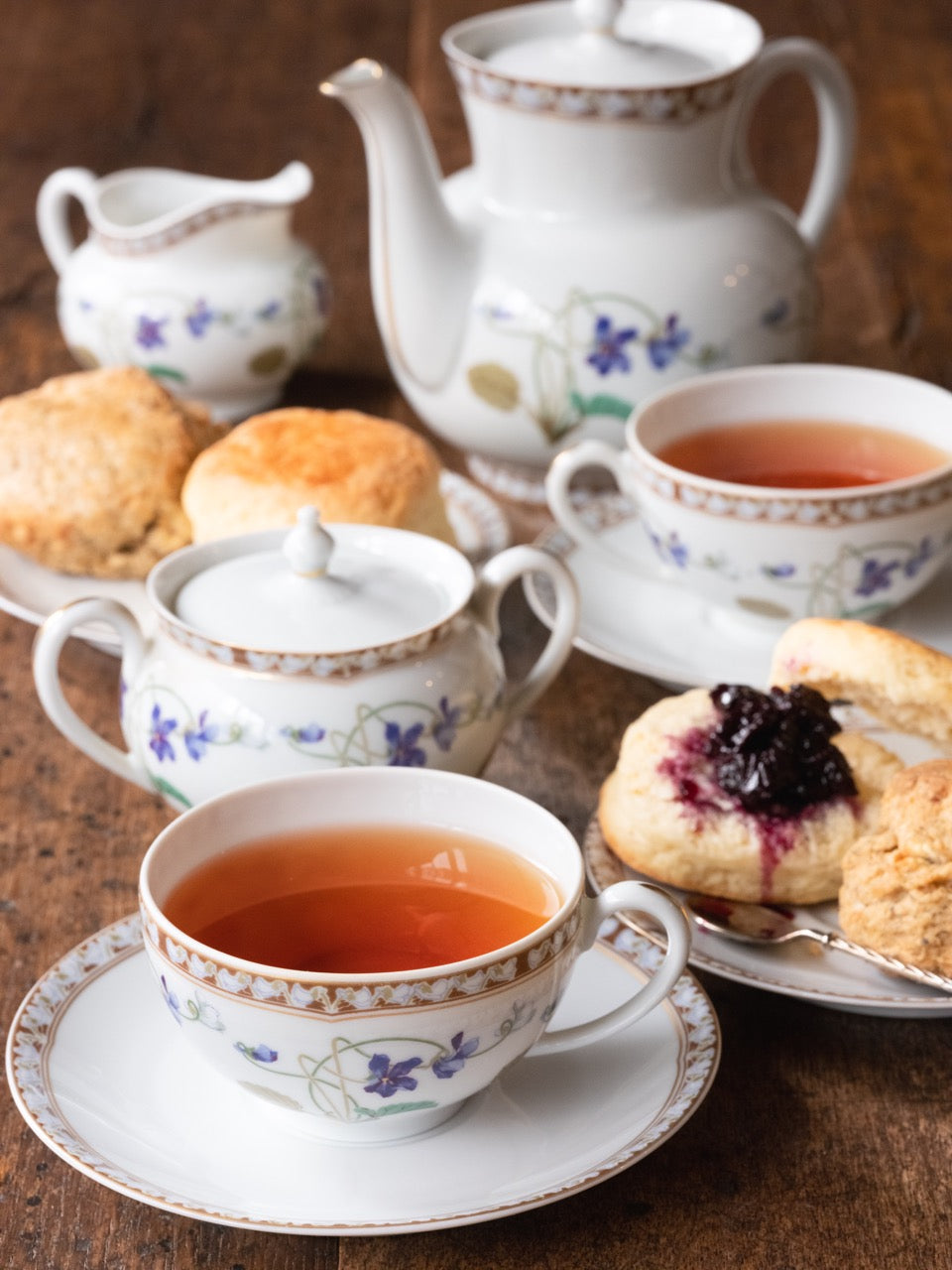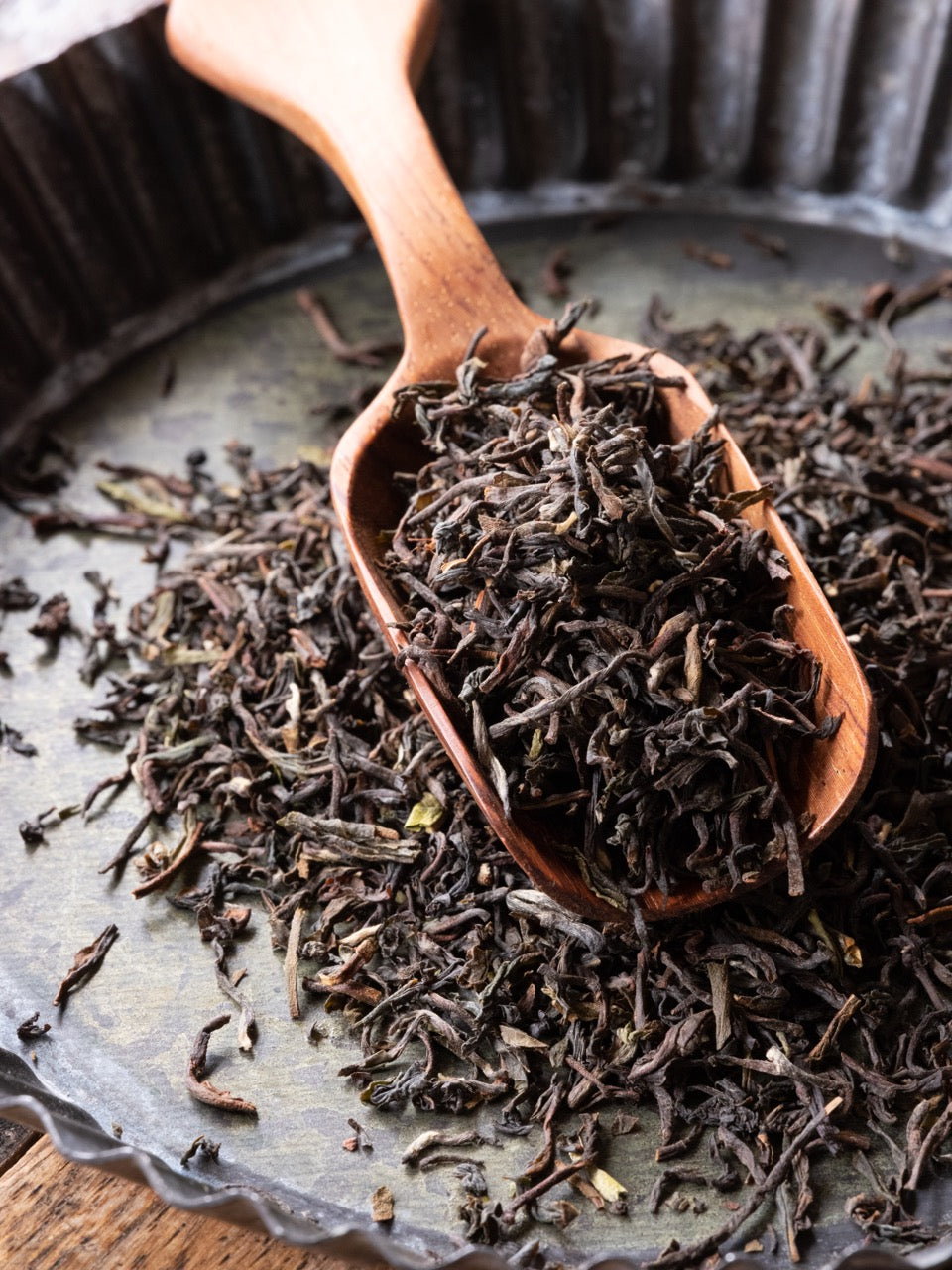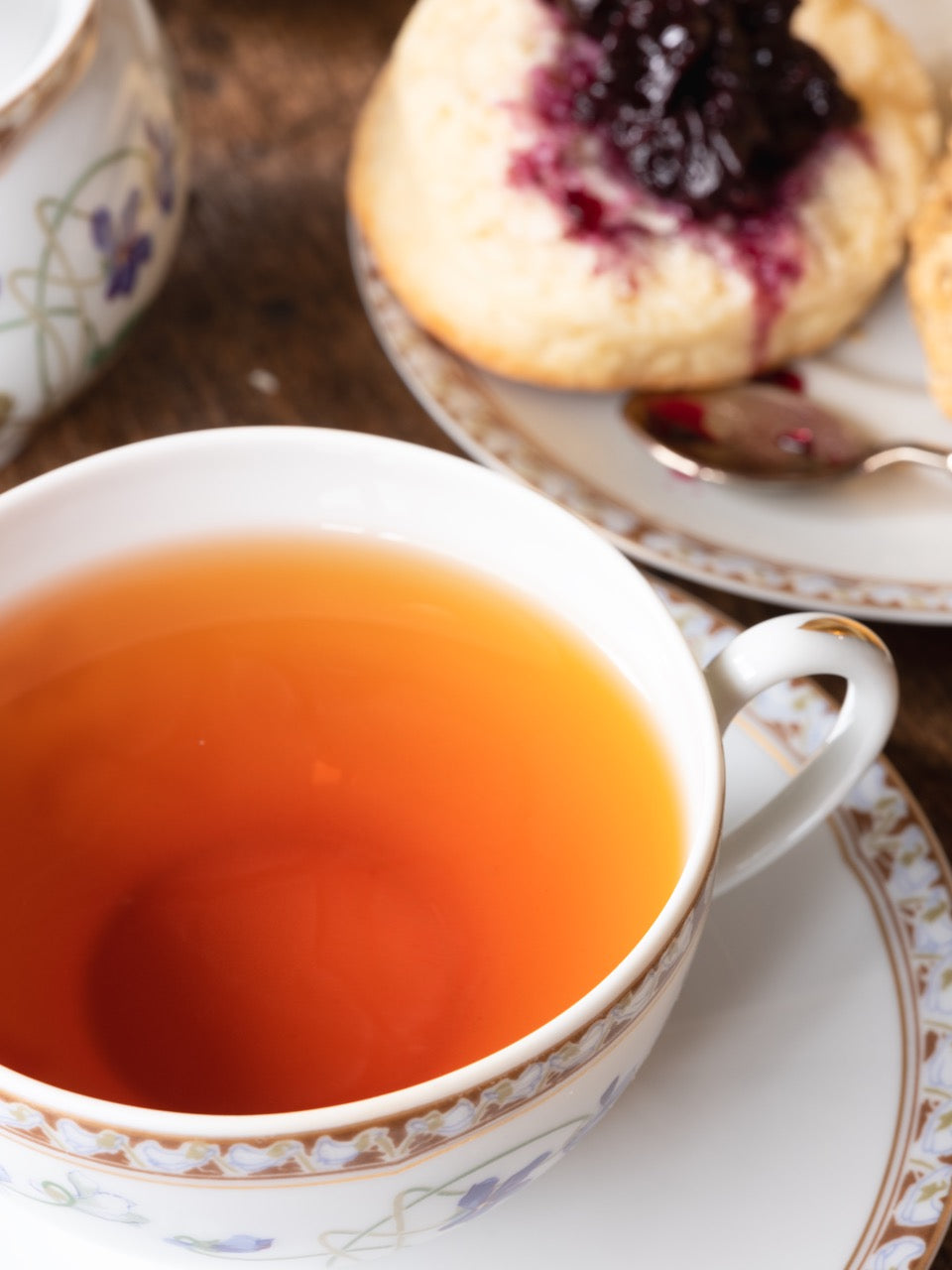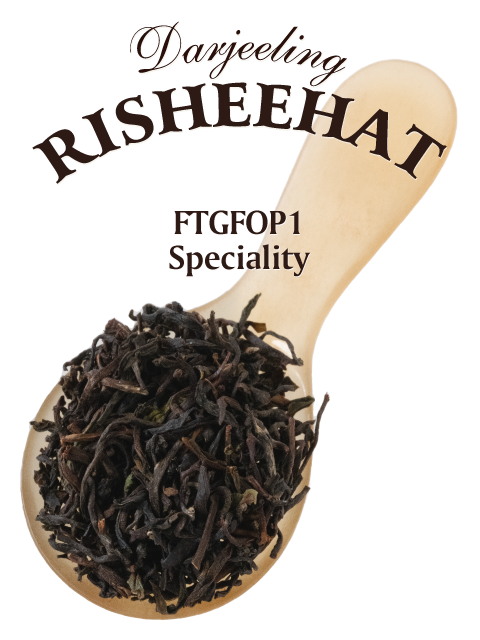 NO.1001
2022 Darjeeling Autumnal Risheehat Tea Garden DJ-413
茶樹:
China species (137 years old)
保存方法:
Store away from high temperature and humidity and direct sunlight. After opening, put in an airtight container and consume as soon as possible.
栄養成分表示:
(per 2.5g of tea leaves) energy 8kcal, protein 0.5g, fat 0.1g, carbohydrate 1.3g, salt equivalent 0g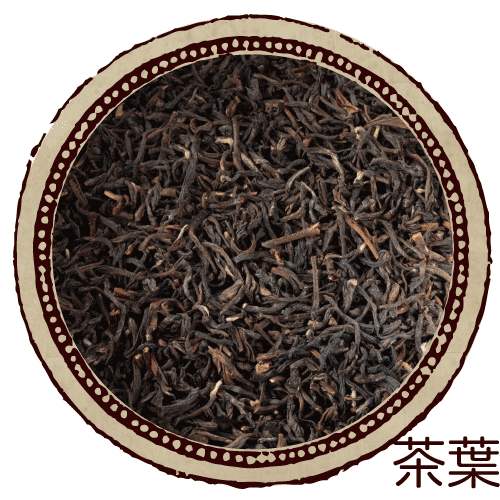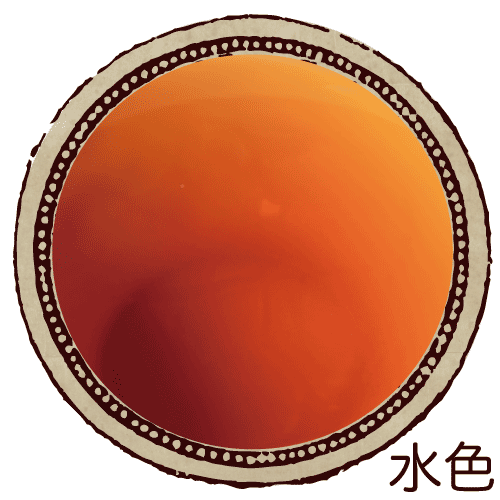 おすすめの飲み方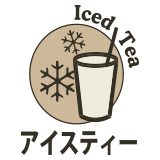 茶葉の量
2.5g
(1 medium teaspoon)
Risheehat Tea Garden with a Gentlemanly Flavor Produced by Chinese Tea Trees That Continue to Protect
Risheehat Tea Garden, which derives its name from the house of saints (Rishee-Saints, Hut-Home), is located in the Darjeeling East Area and started its history around 1860 in the hands of the British. Most of the compact site of 141 hectares is an east-facing tea garden on a steep slope. The second flush produced is renowned for its unmatched muscatel flavor. Tea is made in a tea factory jointly with the adjacent Riza Hill Tea Garden, and Risheehat Tea Garden mainly produces tea from Chinese tea gardens. It is one of the few tea gardens that has succeeded in achieving both quality and production volume using organic farming methods, and it is also a leader in the surrounding tea gardens that are also working to grow tea gardens organically.
A fragrance nurtured by the Himalayas, Darjeeling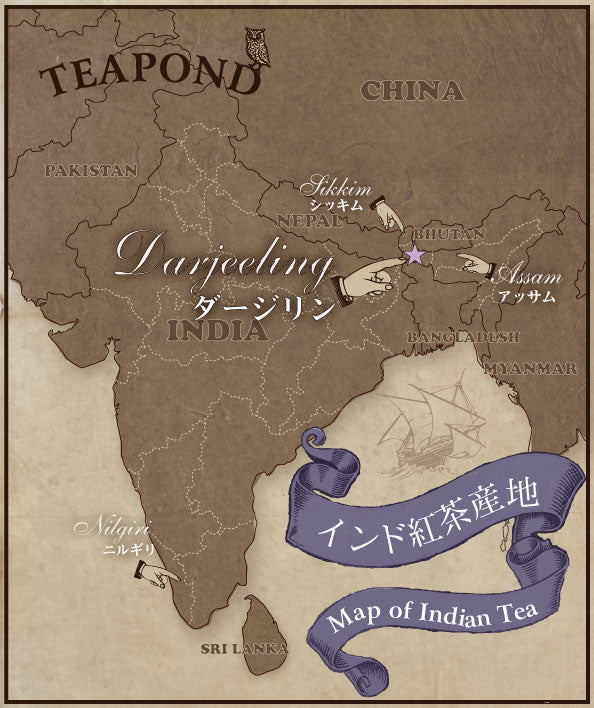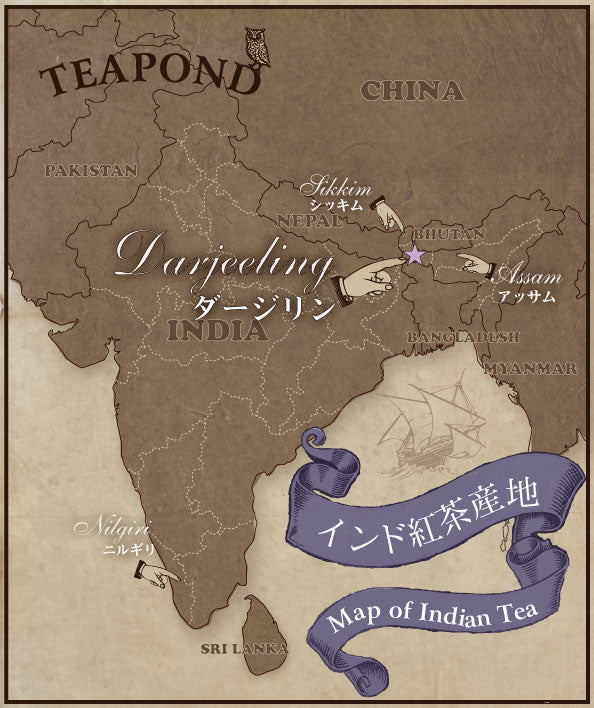 Darjeeling tea is known as one of the world's three major black teas, and is called "the champagne of black tea" due to its delicate and strong aroma. Even if you don't like black tea, it's a famous production area. Darjeeling has three distinct quality seasons: spring, summer and autumn. Autumnal, which is picked from the end of October to November, is the last harvest of the year. Unlike the spring and summer harvesting, when the tea fields are flashed with yellow sprouts spreading out, the temperature drops and the hints of winter begin to grow in the Himalayas in autumn. It is made by collecting tea leaves sprouting here and there from tea trees that have slowed down. For that reason, it will be called Autumnal, not First Flush, Second Flush, Autumn Flush like other quality seasons.