Pleasant astringency and sweet aroma unique to Chinese tea plants. A summer-picked brand where you can enjoy the classic Darjeeling character.
This quality second flush tea comes from Giddapahar Tea Estate translated as Eagle's cliff in English. Sweet and roasted aromas felt from slim black tea leaves remind you of burnt sugar and nuts. When you pour hot water on the leaves, brown-coloured tea emits a sweet scent with good astringency as often felt from fine summer teas. Enjoy this authentic Darjeeling tea made from pure china bushes which become scarce today.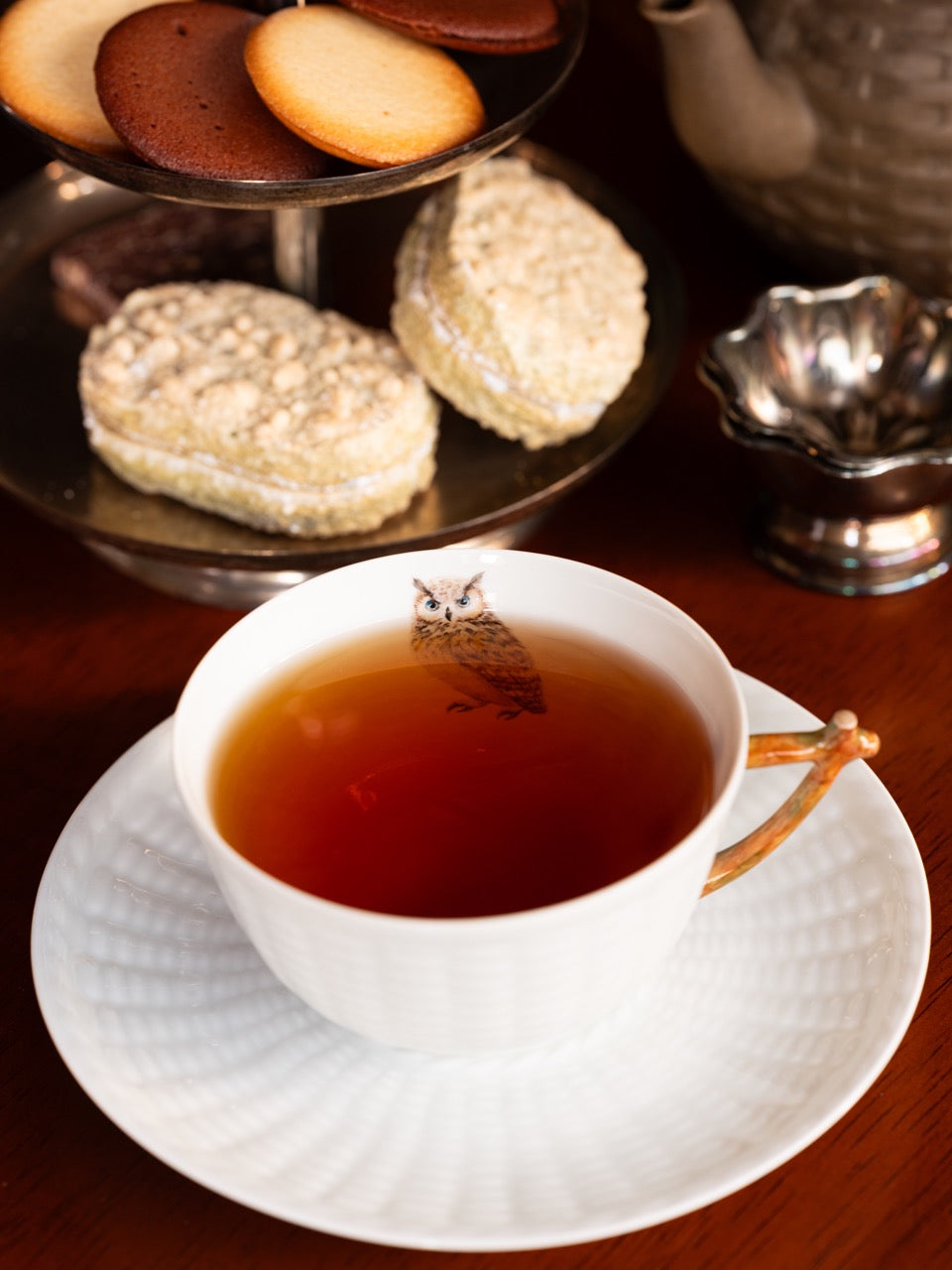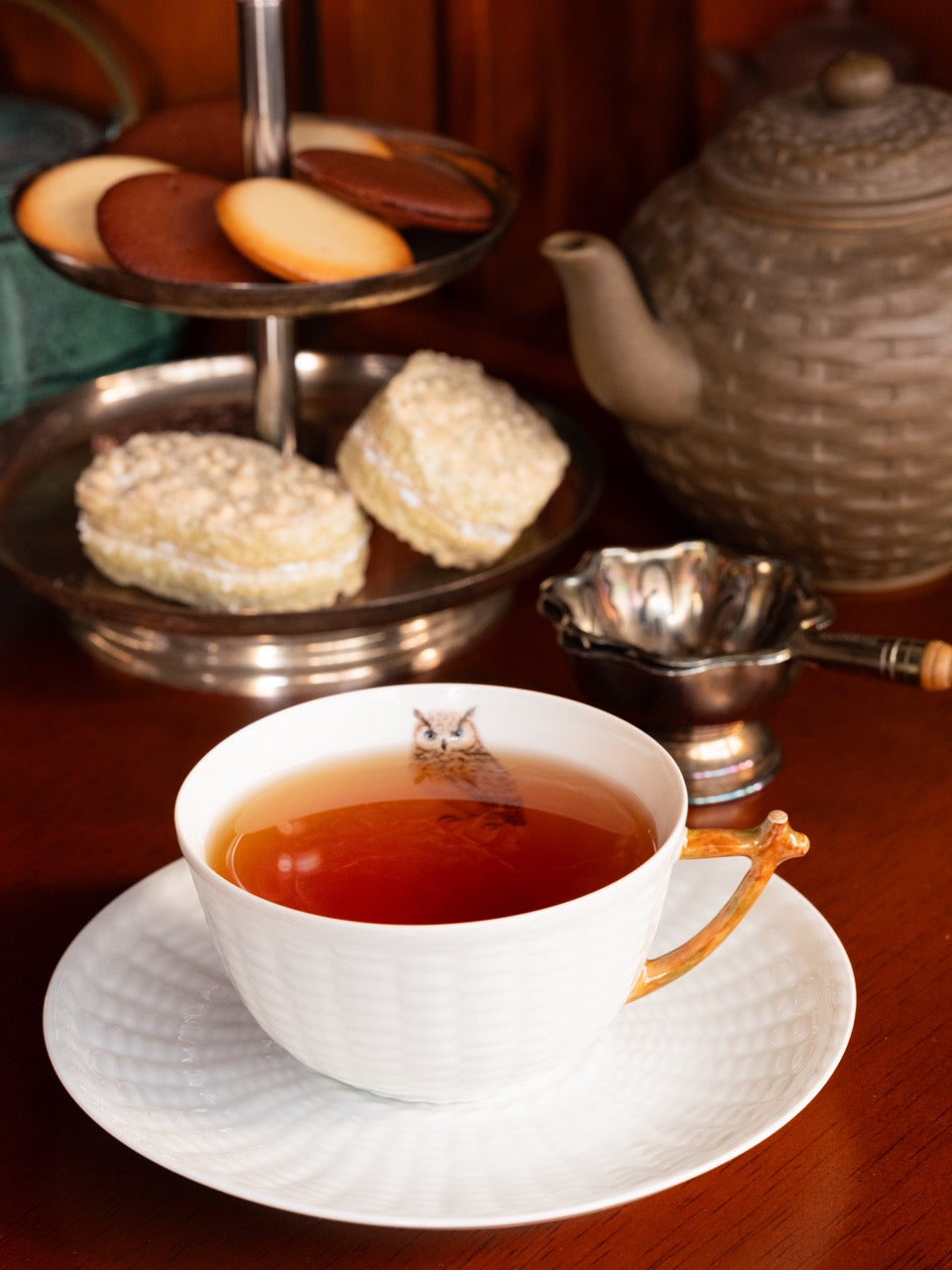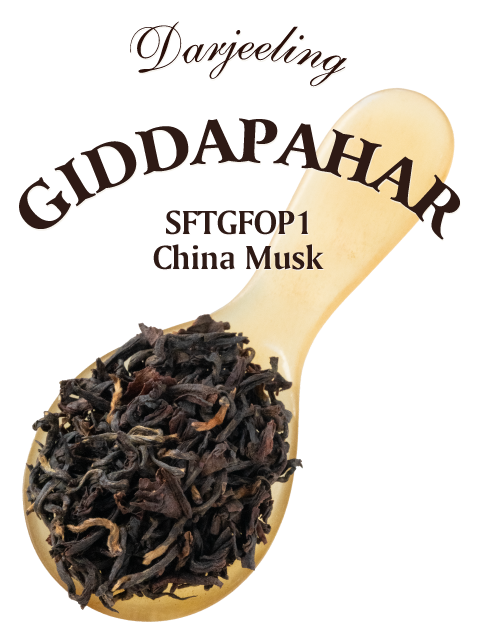 NO.1018
2023 Darjeeling Second Flush Giddapahar Tea Estate DJ-51 Chinam Musk
保存方法:
Store away from high temperature and humidity and direct sunlight. After opening, put in an airtight container and consume as soon as possible.
栄養成分表示:
(per 2.5g of tea leaves): energy 8kcal, protein 0.5g, fat 0.1g, carbohydrate 1.3g, salt equivalent 0g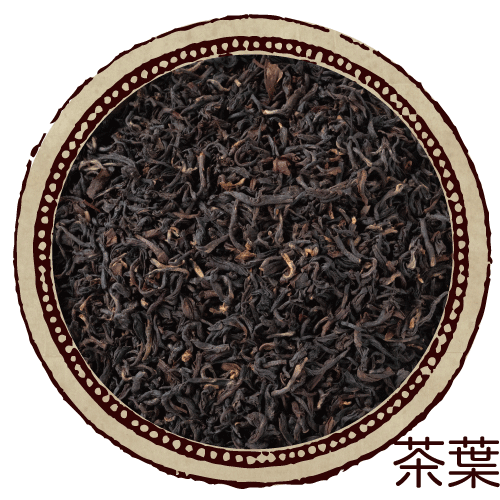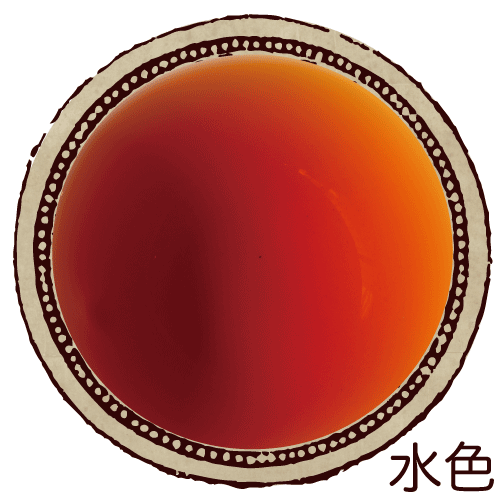 おすすめの飲み方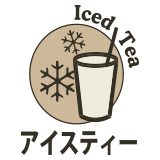 茶葉の量
2.5g
(1 medium teaspoon and 1 tea bag)
Giddapahar Tea Estate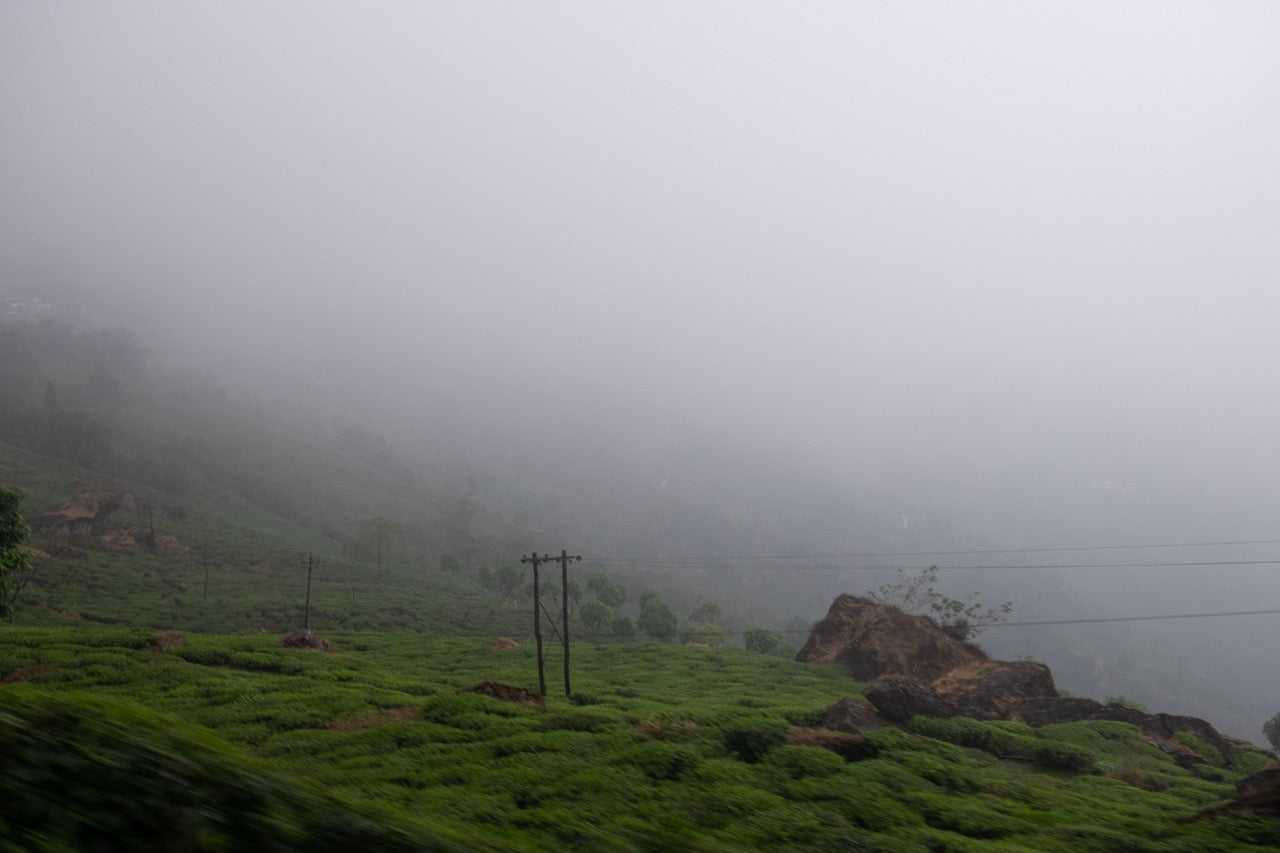 Founded in 1888 in the Kurseong South area, it is a relatively small tea plantation with an annual production of 30 tons on a 93-hectare tea plantation, while there are large-scale tea plantations such as Goom Tea Tea Garden, Rohini Tea Garden, and Sering Hill Tea Garden in the vicinity. It is also a tea farm run by a family, which is rare these days. The name of the tea garden means "Vulture Hill". The name comes from the fact that there are flocks of vultures flying on the cliffs in the tea plantations, overlooking the entire tea plantation.
A fragrance nurtured by the Himalayas, Darjeeling
Darjeeling tea is known as one of the world's three major black teas, and is called "the champagne of black tea" due to its delicate and strong aroma. Even if you don't like black tea, it's a famous production area. Darjeeling has three distinct quality seasons: spring, summer and autumn. The second flush, picked from the end of May to June, is full of rich, full-bodied flavors and aromas in the summer sun. Some high-quality brands have a sweet scent that spreads in the back of the throat, which is unique to Darjeeling and is called muscatel flavor (musk).