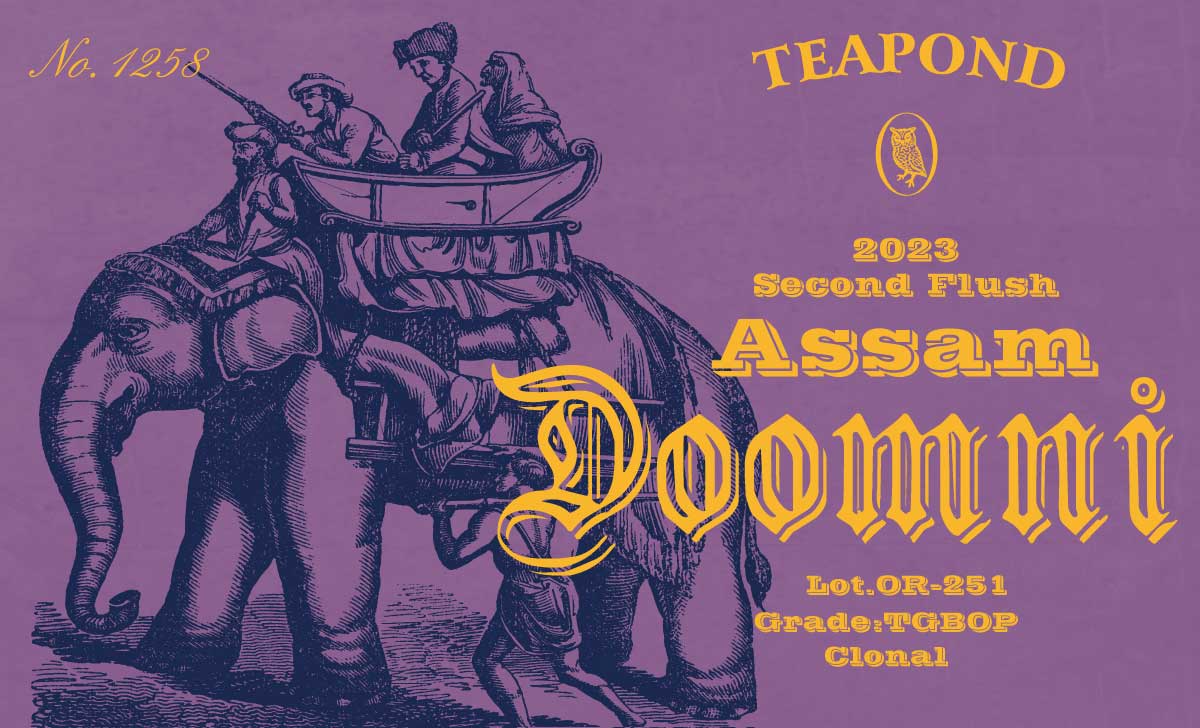 Assam tea with a malty aroma and honey-like sweet taste and aroma.
This fine Assam tea was plucked and made during the only limited period of early-summer quality season. Broken leaves with many golden tips make the tea taste rich and sweet and a rising aroma is reminiscent of malt and honey. Enjoy this tea without milk for the first cup and with milk when the tea brews longer in the teapot.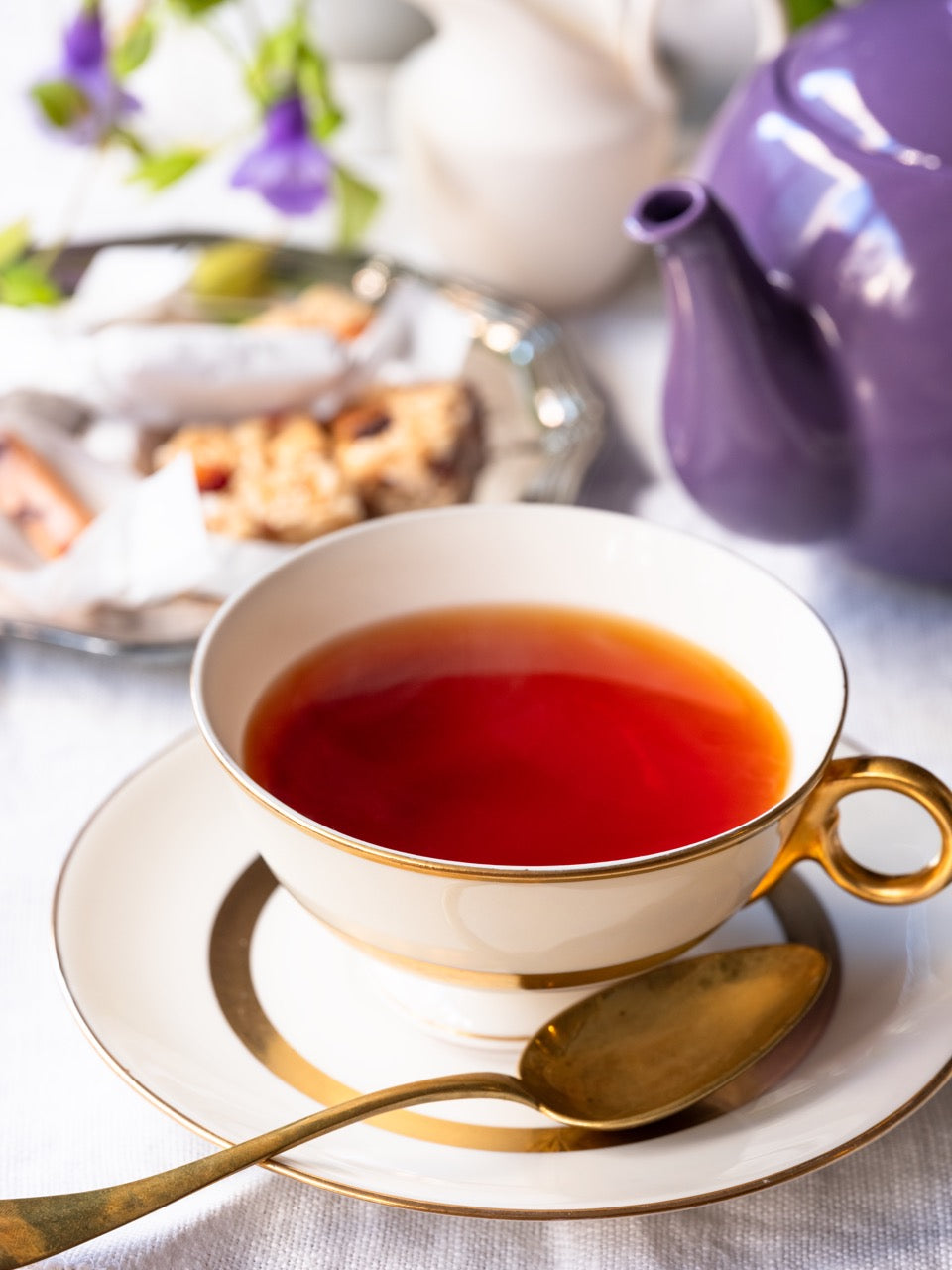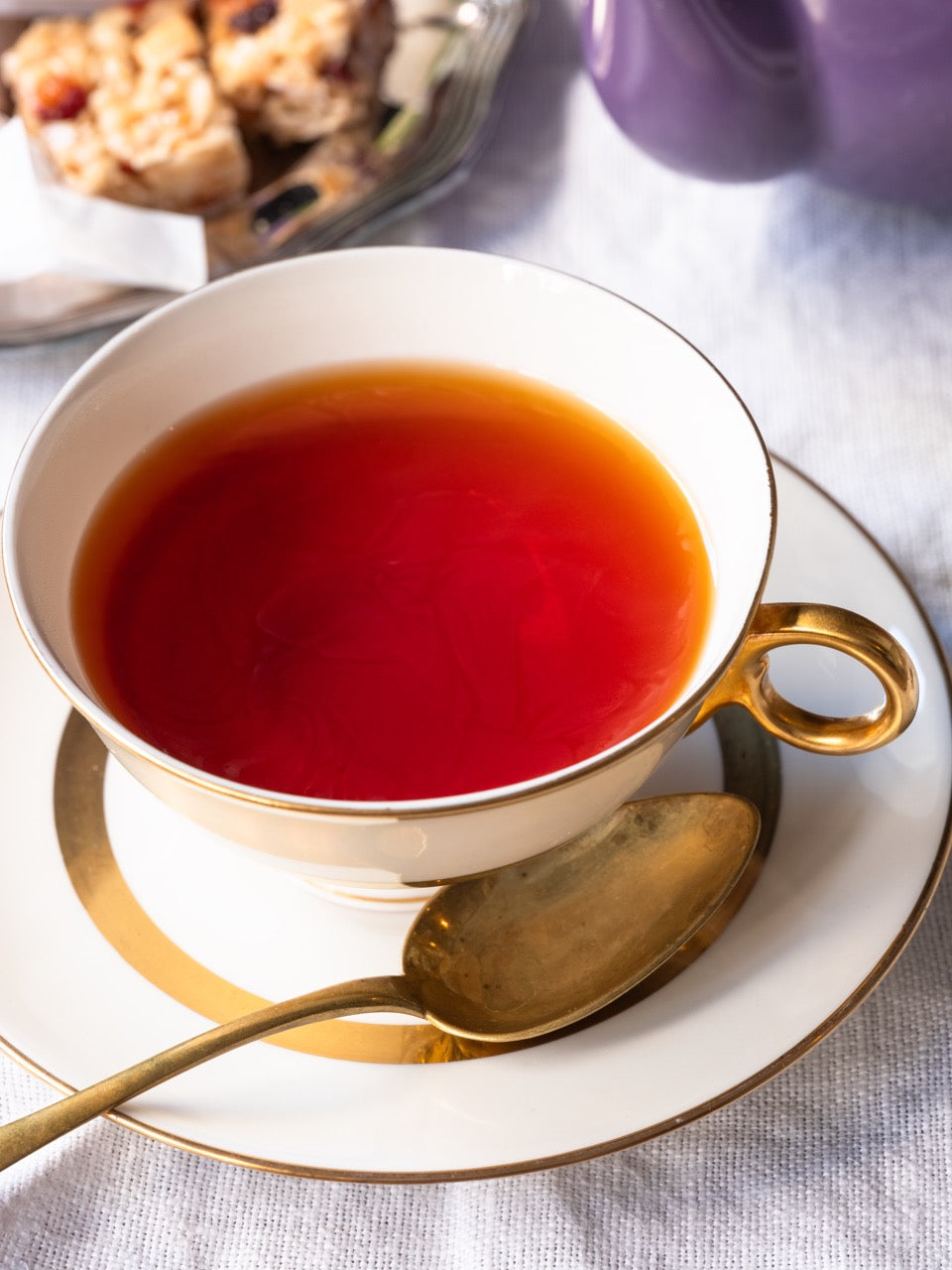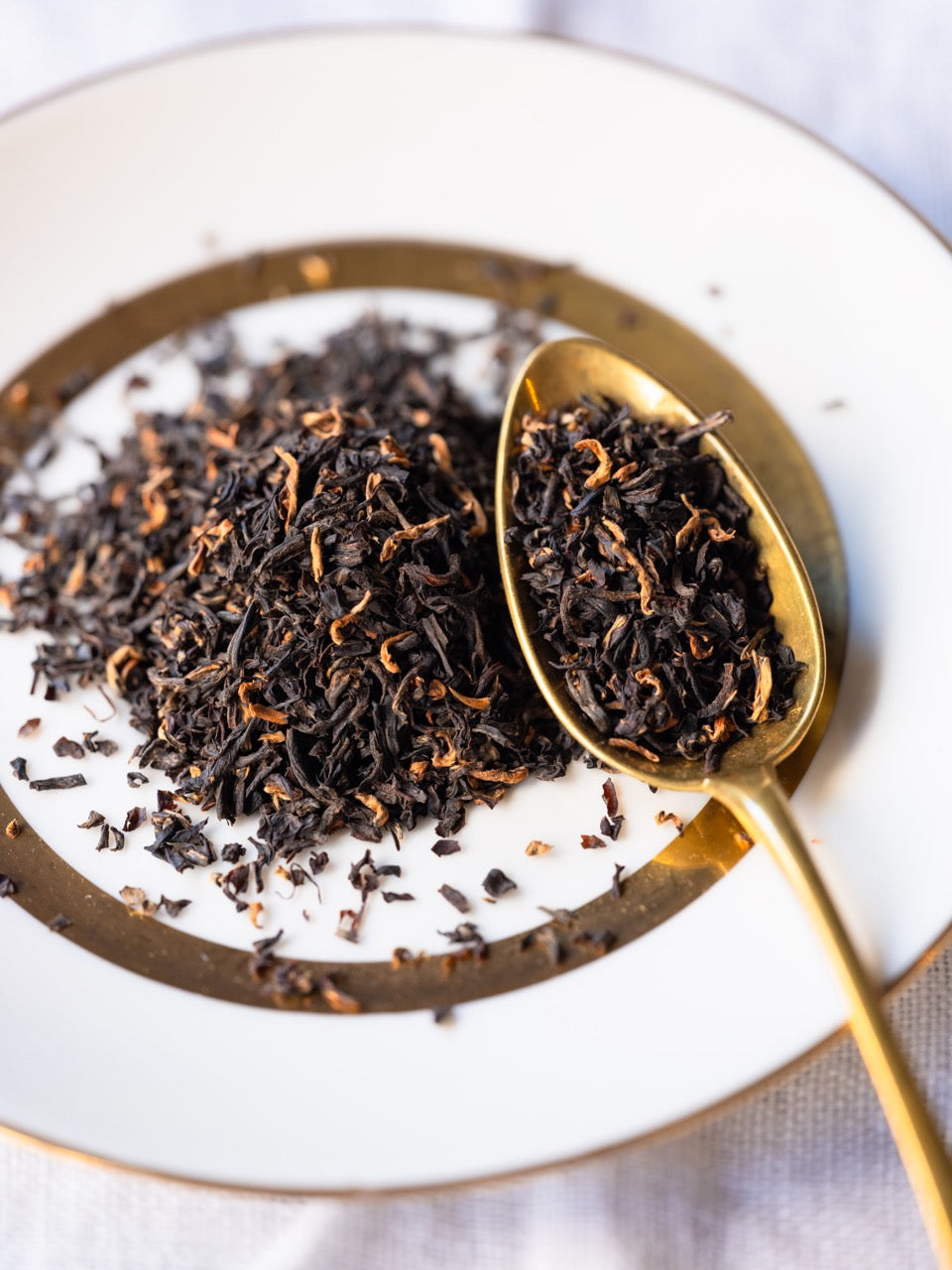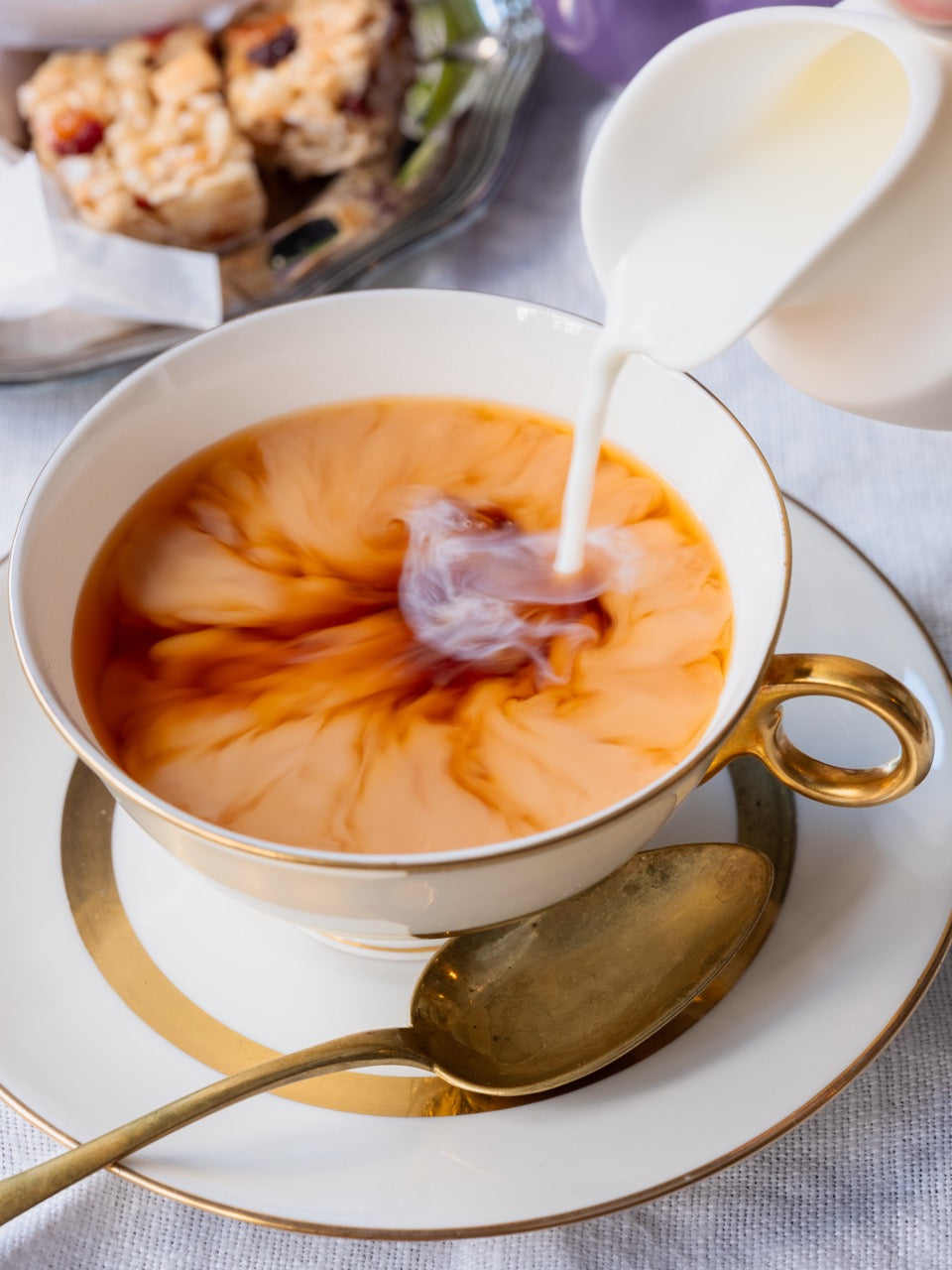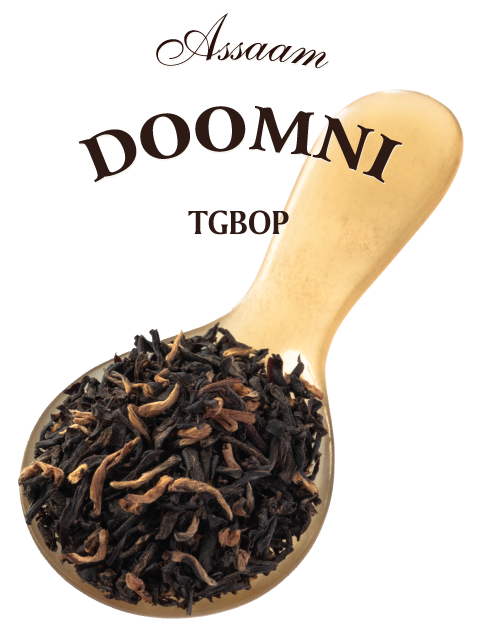 NO.1258
2023 Assam Second Flush Doomni Tea Estate OR-251
保存方法:
Store away from high temperature and humidity and direct sunlight. After opening, put in an airtight container and consume as soon as possible.
栄養成分表示:
(per 2.5g of tea leaves) energy 8kcal, protein 0.5g, fat 0.1g, carbohydrate 1.3g, salt equivalent 0g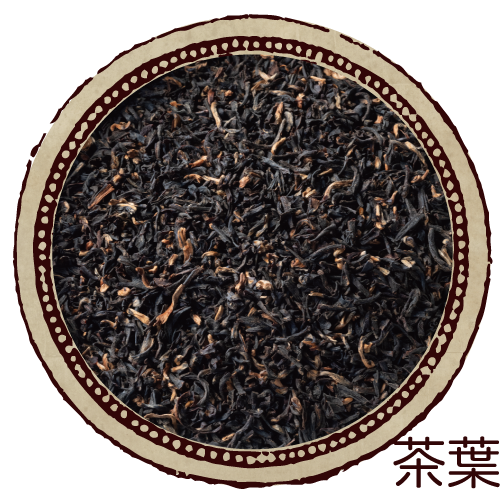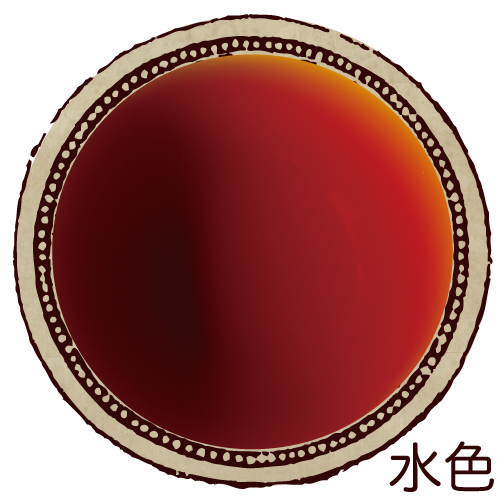 香りと味わい
味:
Sweet taste like melted honey
おすすめの飲み方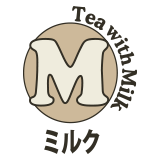 茶葉の量
2.5g
(1 medium teaspoon/
1 tea bag)
Doomni tea estate popular in Germany and Europe
Doomni Tea Estate spreads over 2,020 acres in a scenic valley. 88% of the tea leaves produced in this tea estate where many clonal tea trees are planted are CTC type. The quality of the remaining 12% orthodox tea is also high, and it is deservedly praised for having the highest price among the Assam teas sold at public auctions, and its taste is praised as unparalleled. They have HACCP and ISO9001, and have passed MRL, which is a strict EU standard. They have also been participating in the Ethical Tea Partnership program for many years and our tea factory is equipped with the latest equipment and continues to plant innovative trees.
Assam, a major production area that can be said to be synonymous with Indian tea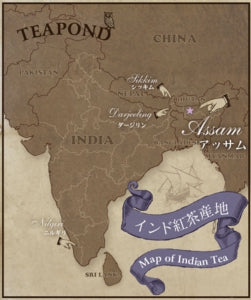 India's largest black tea production area, with more than 1,000 tea plantations scattered across the Brahmaputra River basin in northeastern India. In 1823, an Englishman discovered tea plants growing in this area, and the history of the settlement of Assam began. Today, it is the largest production area in India. 80% of production is CTC type, and the remaining 20% is leaf type by orthodox manufacturing method.