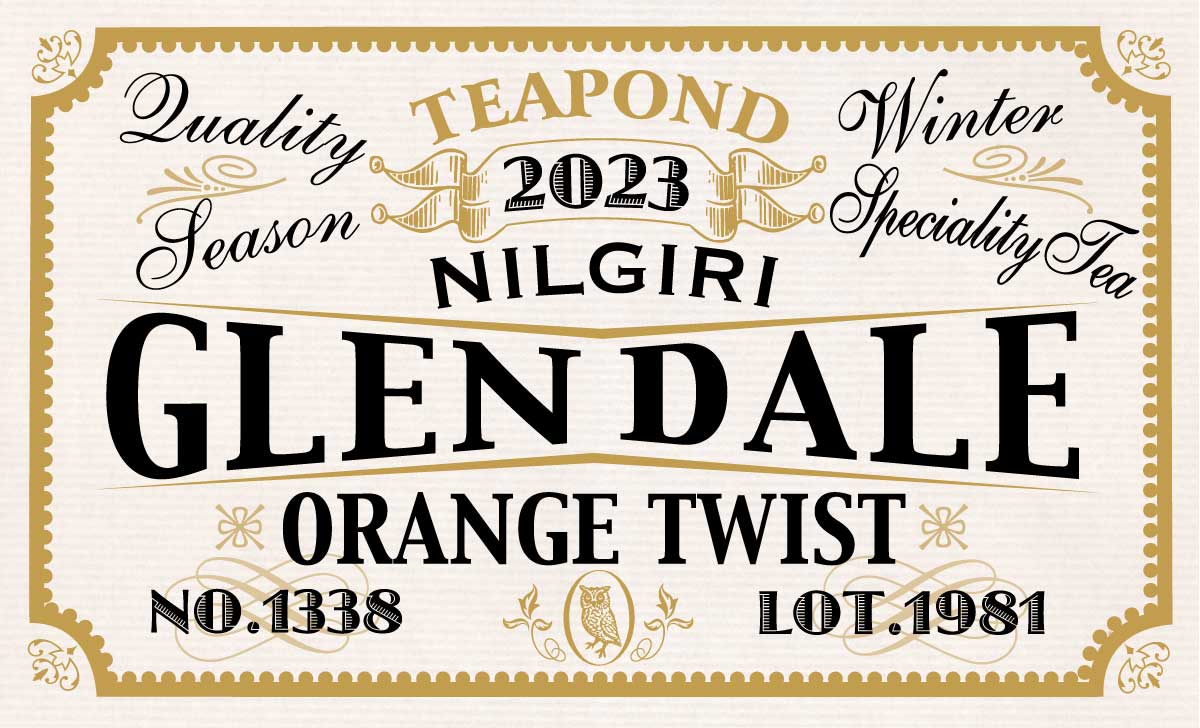 A scent reminiscent of white flowers from finely twisted tea leaves. Nilgriti that feels the breath of spring
Grown on clonal bush called Sundaram B/5/63 in a designated division, gently plucked in two leaves and a bud in quality season and carefully processed, this speciality tea, when its leaves come to life in hot water, has each different aroma in character reminiscent of fresh sprouts, spring flowers, sweet nectar and citrus peel, all melting into this tea's clear taste.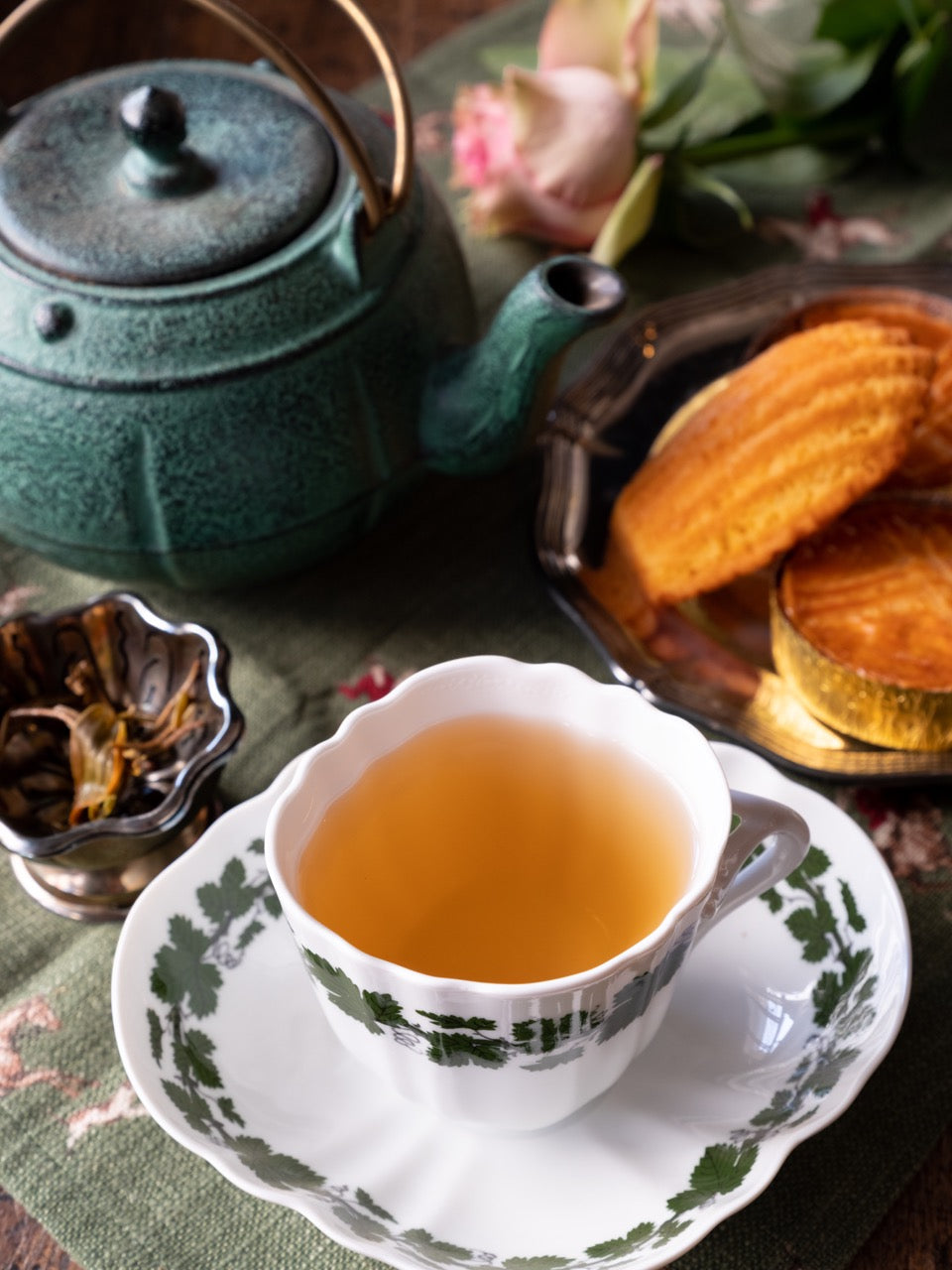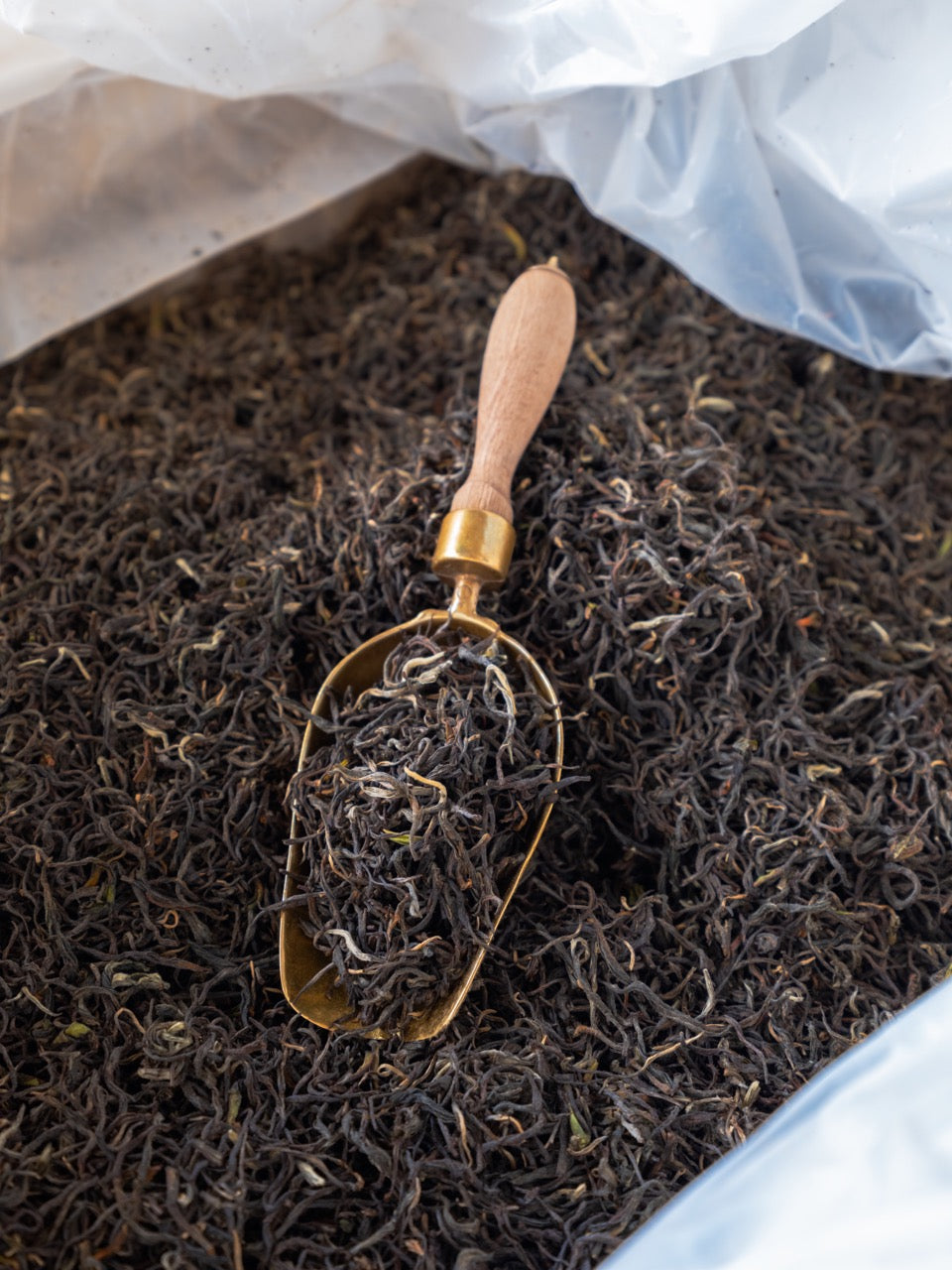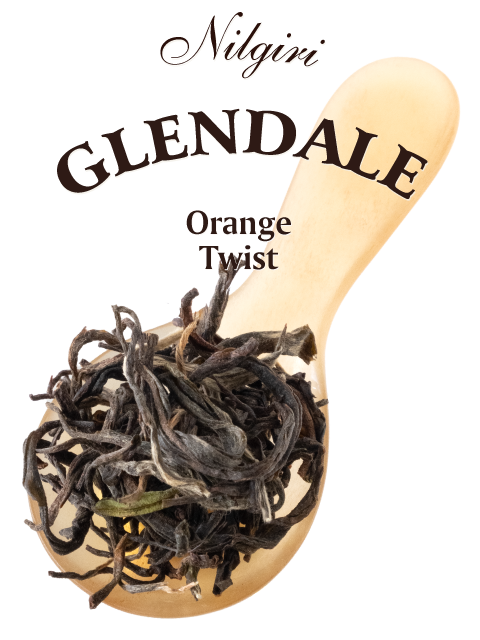 NO.1338
2023 Nilgiri Quality Season Glendale Tea Estate Orange Twist
茶樹:
Clonal (Sundaram B/5/63)
保存方法:
Store away from high temperature and humidity and direct sunlight. After opening, put in an airtight container and consume as soon as possible.
栄養成分表示:
(per 2.5g of tea leaves) energy 8kcal, protein 0.5g, fat 0.1g, carbohydrate 1.3g, salt equivalent 0g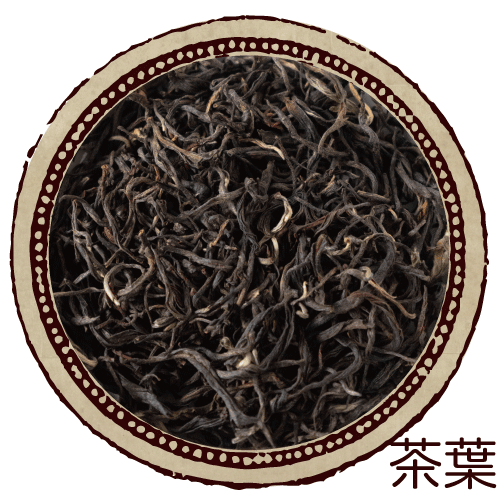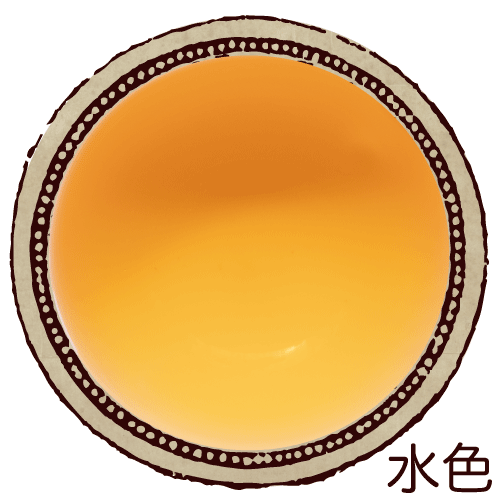 香りと味わい
味:
faint nectar sweetness
香り:
White flowers blooming in spring, citrus
おすすめの飲み方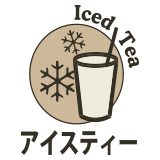 茶葉の量
2.5g
(2 medium teaspoons)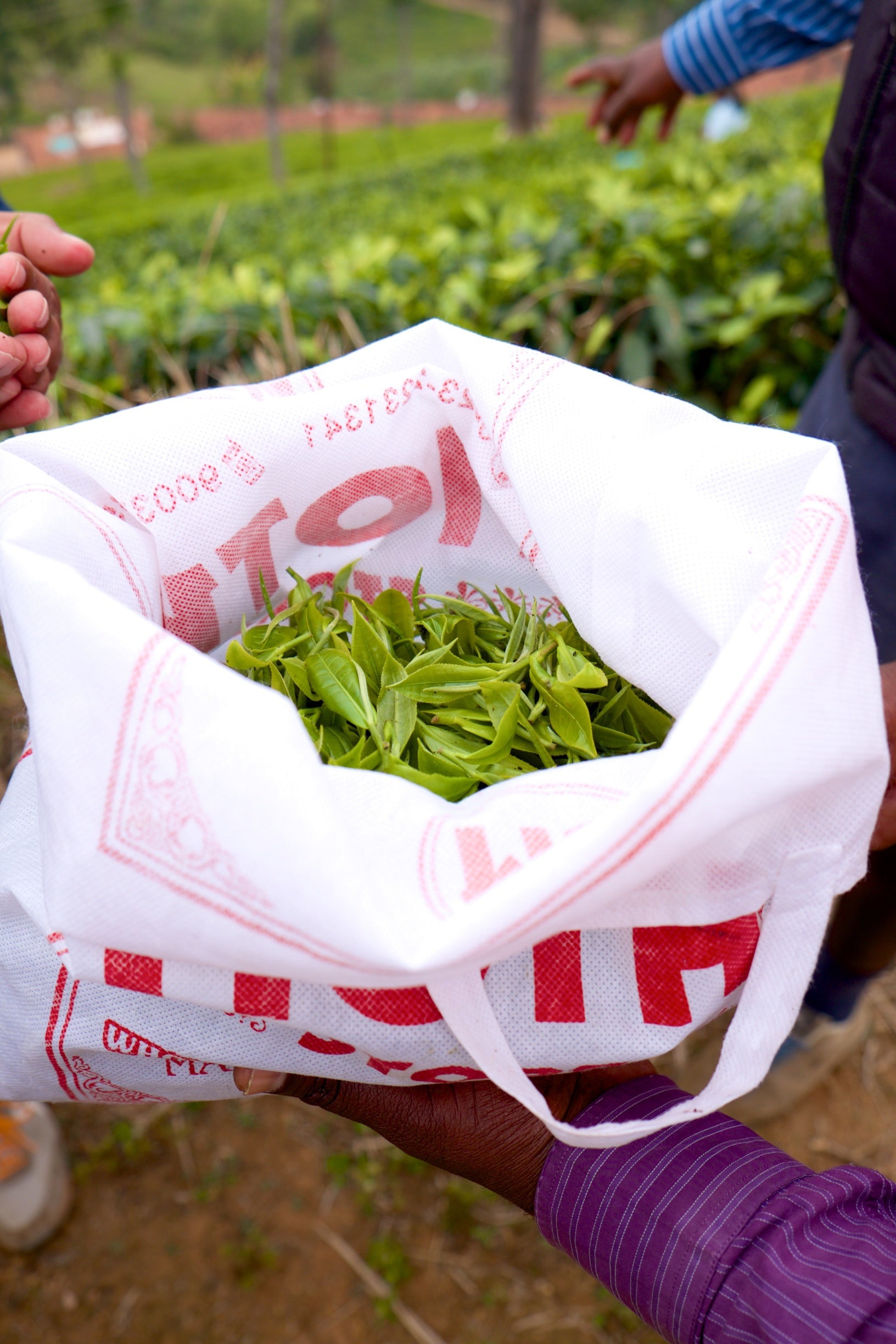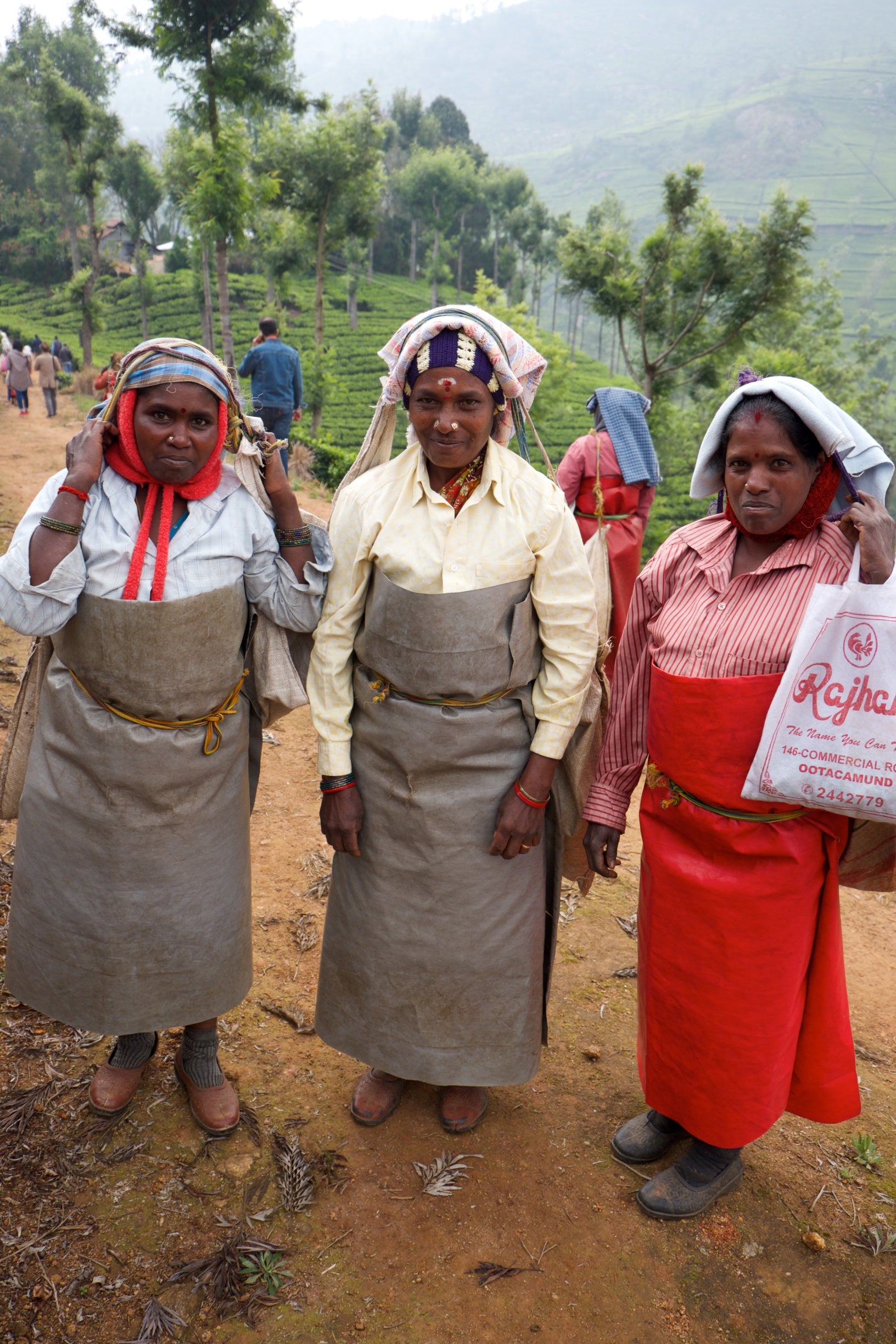 The first Nilgiri to be introduced in 2023 is a specialty tea from the Glendale Tea Estate.
The beautiful Glendale tea estates spread out on both sides of a deep valley. Among them, 40 skilled plucking ladies spent the whole morning picking only 30 kg of core buds in a section where special varieties were planted, and the Orange Twist we are introducing this time was made.
Glendale Tea Garden's specialty tea is Golden Twirl, but Orange Twist is made using only a variety called Sundaram (Sundaram B/5/63). The picked tea leaves are usually collected in a basket carried on the back, but these tea leaves are carefully collected in a small bag so that they will not be damaged during the process of making tea.
Orange Twist, made from such precious tea leaves, is a tea plantation in Nilgiri where the cold still lingers in January. With a taste that blends with a refreshing scent, it is as if you have gathered the blessings of spring that came to South India a little early.
By all means, brew the first cup in exactly 3 minutes, and enjoy the sweet aroma and clear taste that wafts from the pale golden light blue color.
Glendale Tea Estate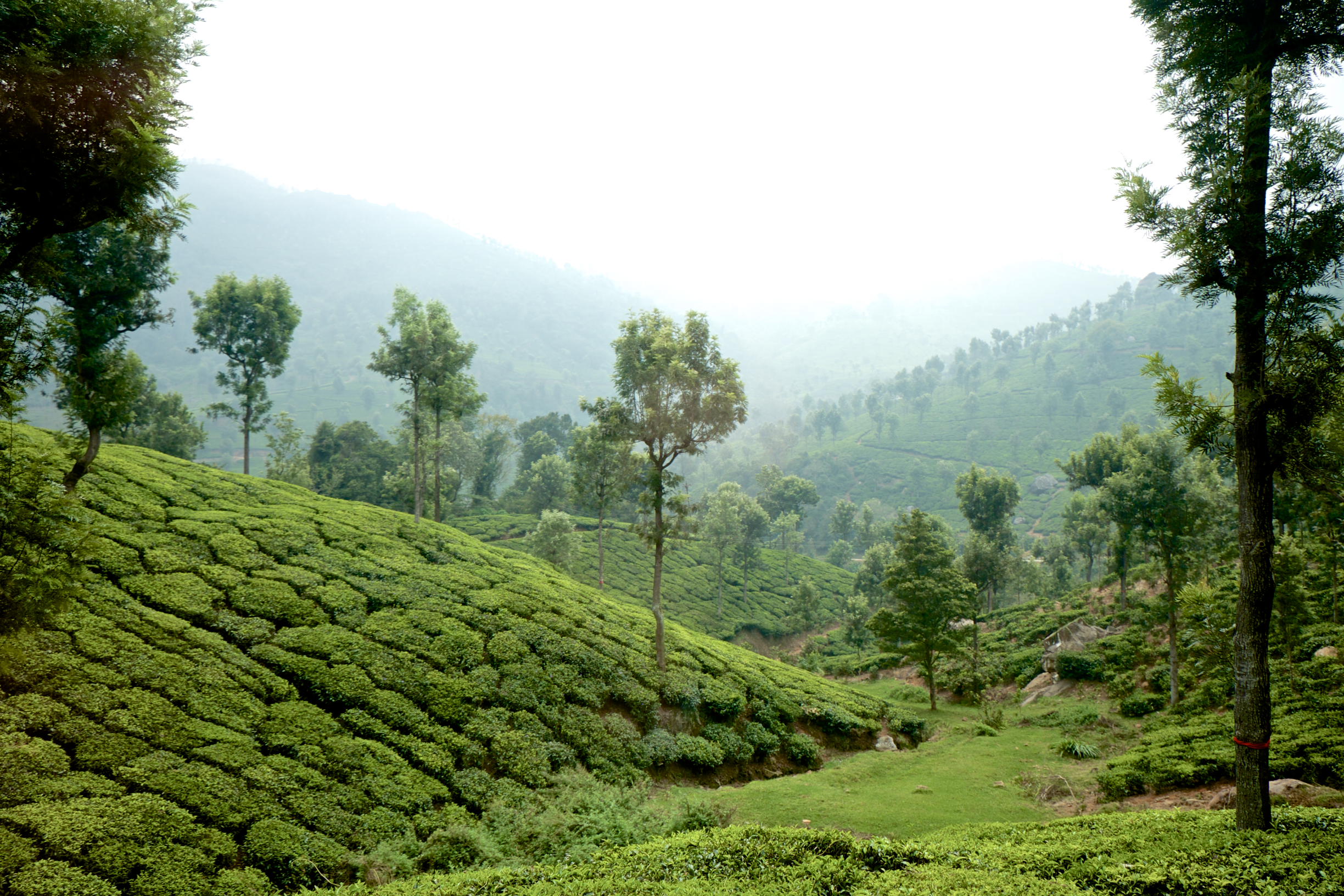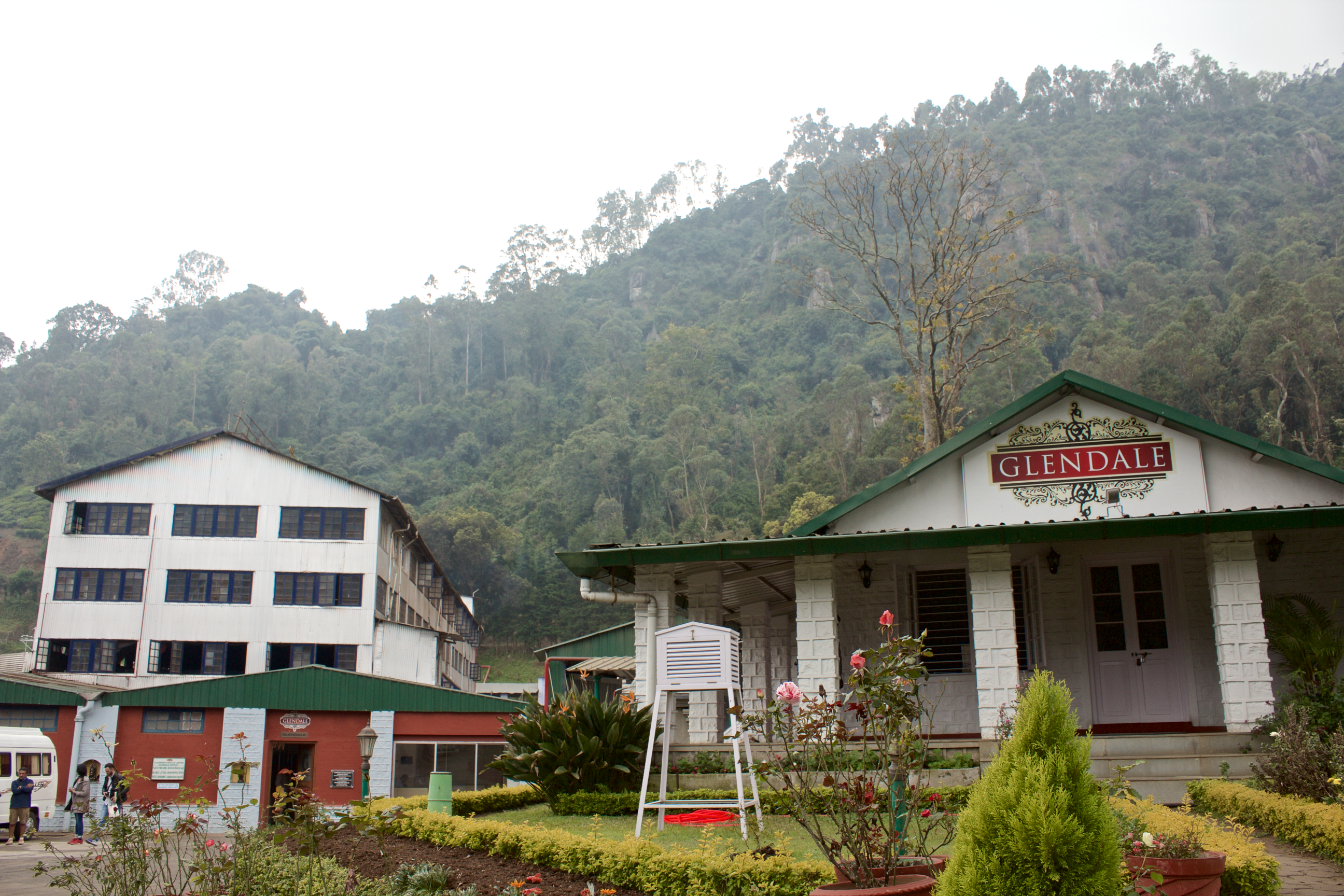 Glendale Tea Estate in Coonoor District. It is the largest of the tea estates that produce orthodox Nilgiri tea. Tree planting started in 1860, and the factory started in 1881. There are 517 hectares of tea gardens at an altitude of 1,500 to 2,000 meters. Surrounded by sheer cliffs, the Nilgiri Mountain Railway, which is registered as a World Heritage Site, runs through the tea garden, creating a scenic sight. It is a rare tea garden in India that the owner company is a Sri Lankan company. Assam hybrid tea plants for high-quality tea are planted in some tea fields, and small-lot specialty teas are also made from tea leaves collected by careful hand-picking.
Nilgiri, also known as the Blue Mountain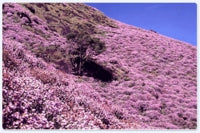 Nilgiri means "blue mountain" in the local language. The reason for this is said to be that once every 12 years, the Kurinji flowers bloom all at once here, making the mountains look blue. It seems that the last time it bloomed all at once in 2018, so it is said that the next flowering will be seen in 2030.