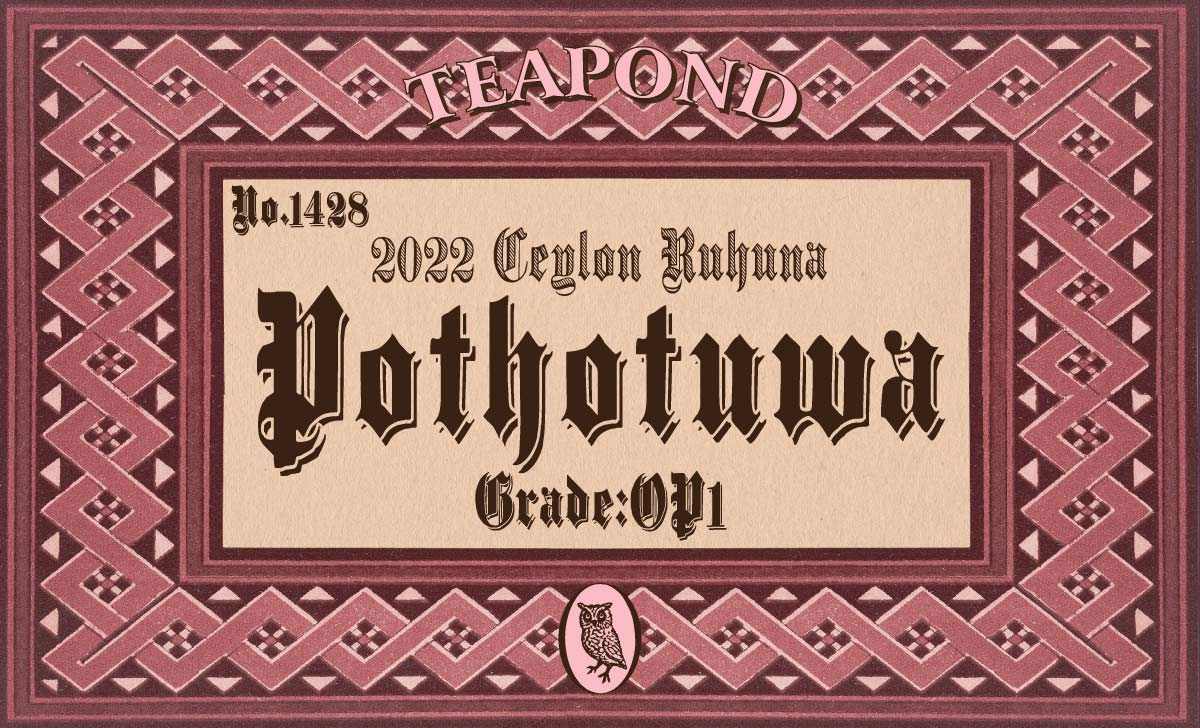 Lufna tea is attractive for its mild yet strong personality and sweetness like brown sugar that comes from a large leaf.
This quality tea has arrived from Ruhuna, the lowest tea-producing area in Sri Lanka. When the tea is slowly brewed from the slim black leaves with the stems and as the water colour turns from sepia to brick colour, you can enjoy a brown sugar-like sweet taste. This mild yet pronounced flavour goes well with milk as well as baked goods in your fine teatime.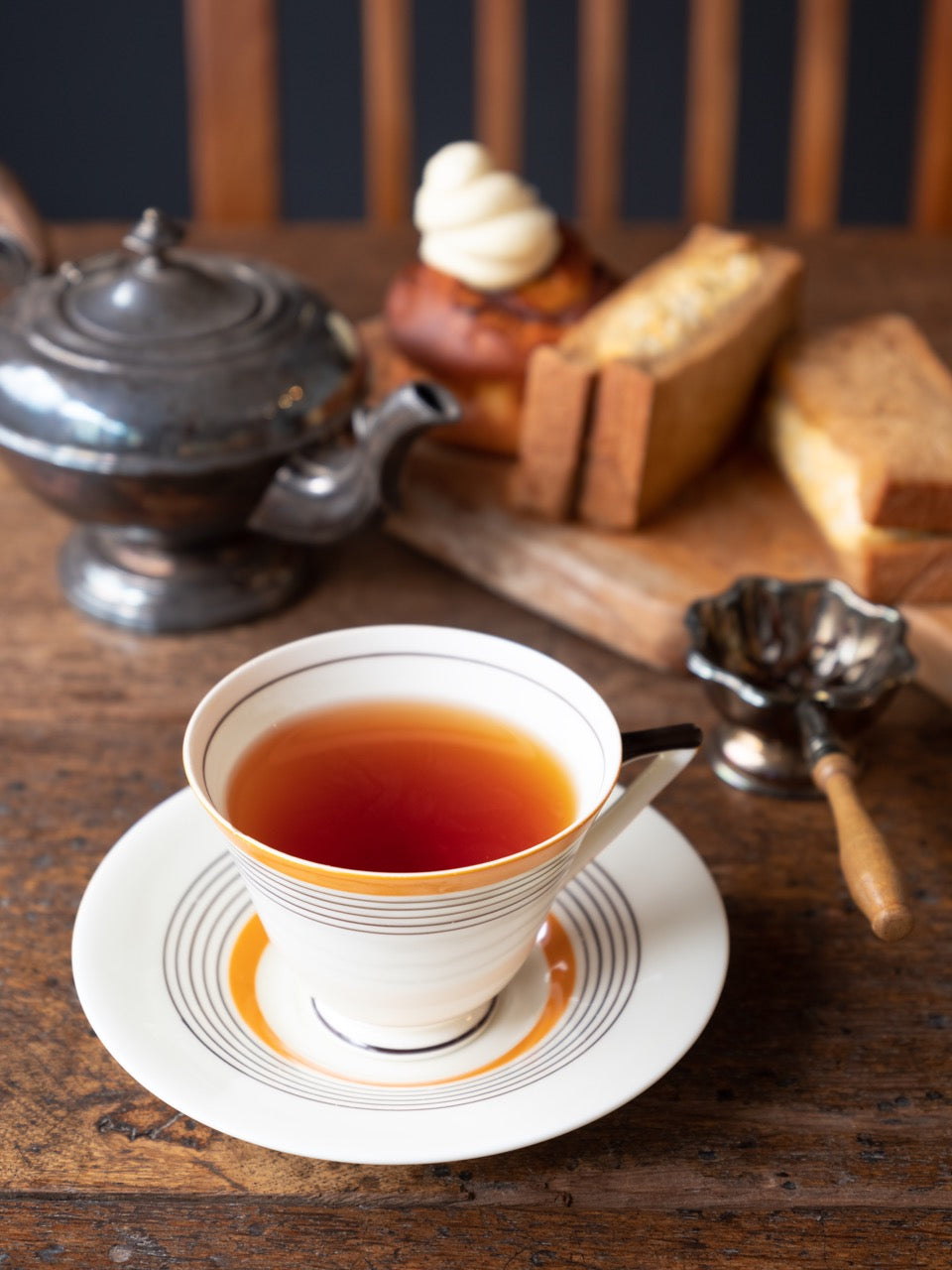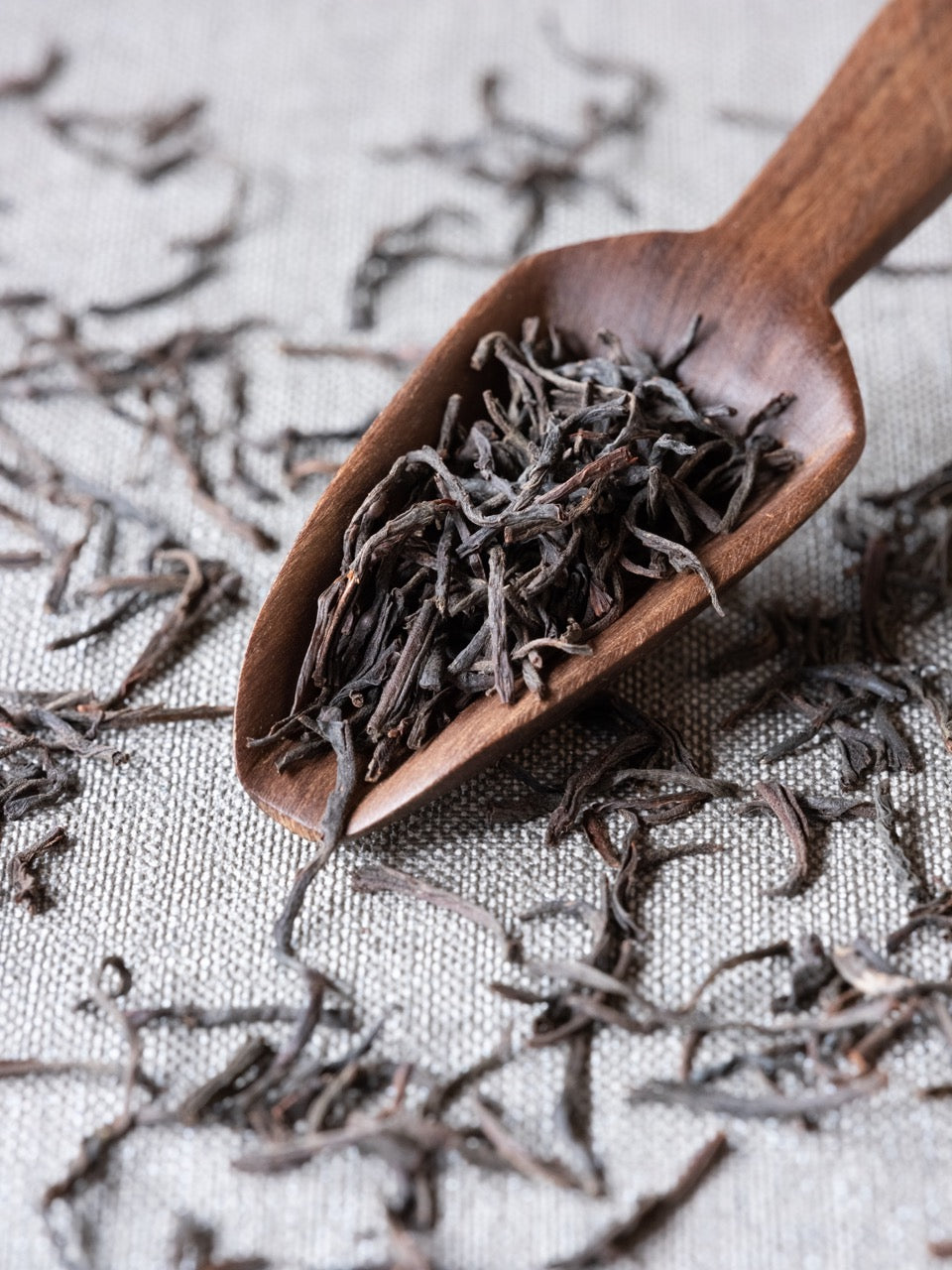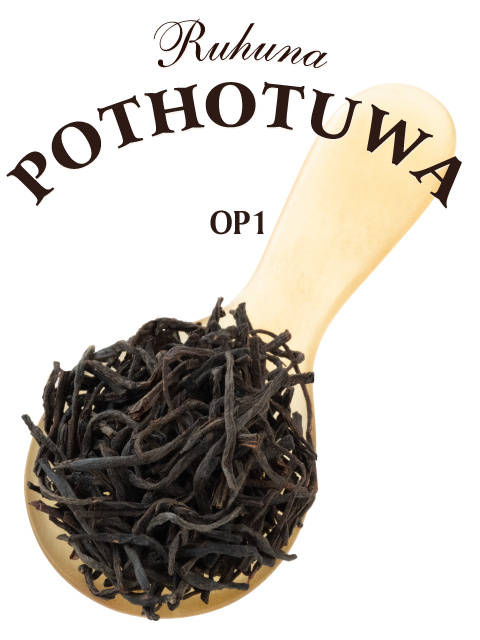 NO.1428
2022 Ruhuna Pototuwa Tea Plantation OP1
保存方法:
Store away from high temperature and humidity and direct sunlight. After opening, put in an airtight container and consume as soon as possible.
栄養成分表示:
(per 2.5g of tea leaves) energy 8kcal, protein 0.5g, fat 0.1g, carbohydrate 1.3g, salt equivalent 0g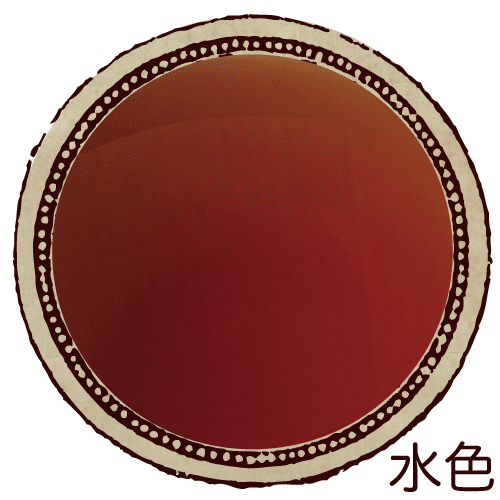 香りと味わい
味:
Subtle astringency and mellow sweetness
おすすめの飲み方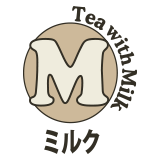 茶葉の量
2.5g
(1 large teaspoon)
pototowa tea plantation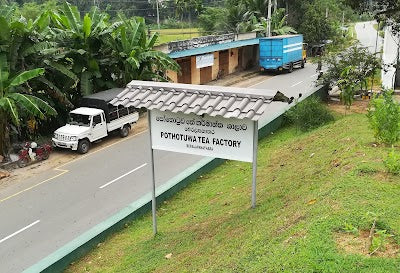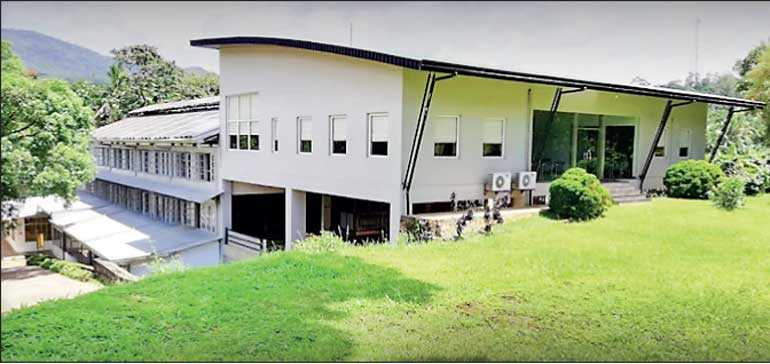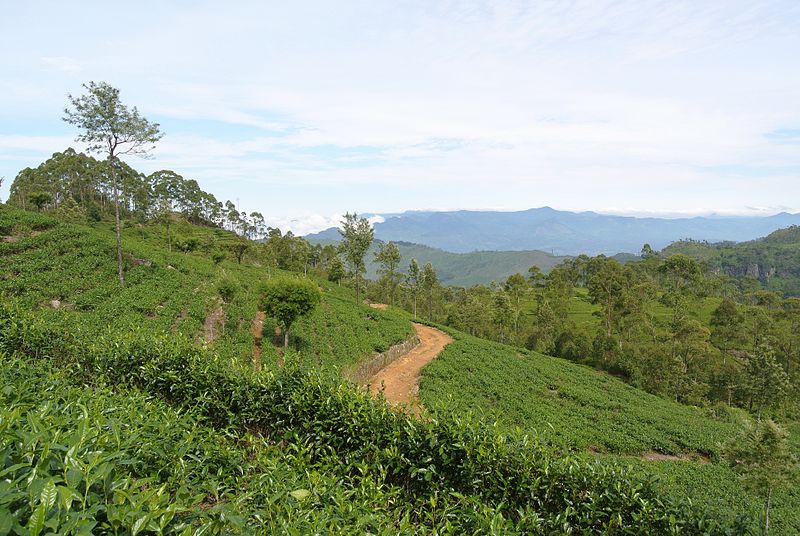 Founded in 1928, this tea plantation is located near the city of Deninia in southern Sri Lanka. The current owner company has been operating since 1991. It is one of the tea gardens that always produces high quality black tea among low-grown teas by expanding the factory with modern equipment and producing black tea according to international standards.
Rufuna, a popular area in the Middle East for its strong flavor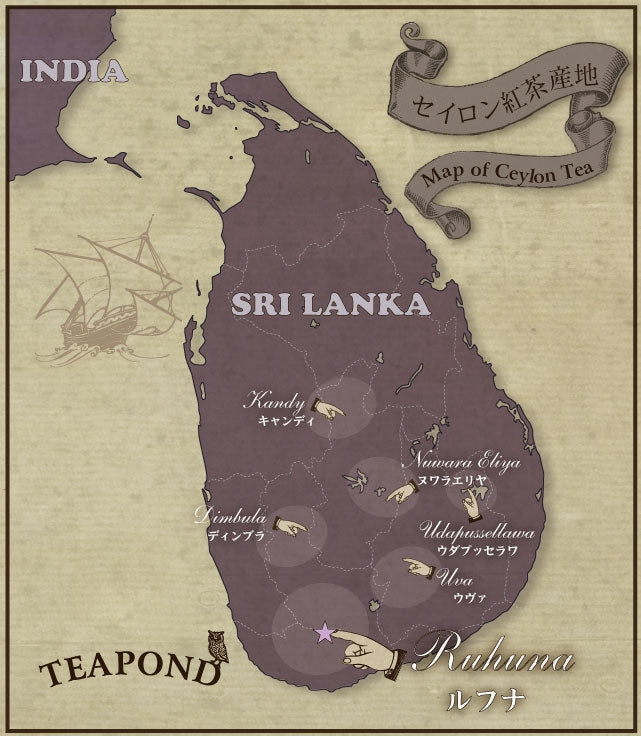 Ruhuna is located in the southern part of Sri Lanka. Because the altitude is low and the temperature is high, the tea leaves grow large and produce strong-tasting black tea throughout the year. Compared to Dimbula and Uva, it is not a well-known production area in Japan, but as one of the seven major production areas of Ceylon, it is especially liked by people in the Middle East area, and high-quality products are traded at high prices.