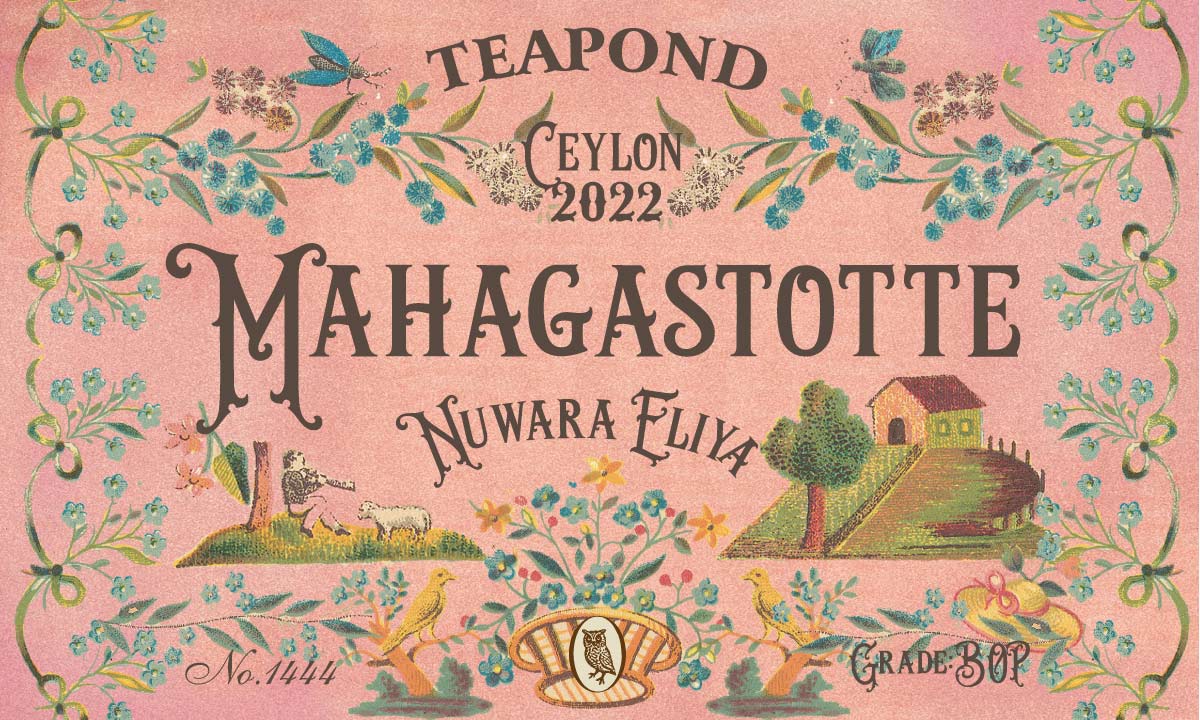 Highland Ceylon tea with attractive green flavor and fresh taste
It is a brand that came from Nuwara Eliya, a tea-producing area that has been famous as a highland summer resort since ancient times, and still has English-style buildings. When hot water is poured into the large tea leaves, which still have an olive green tint in some places, the refreshing aroma of green apples and the bluish taste of the grass in the meadow will make a cup of tea. For a refreshing taste, please enjoy the original flavor of tea leaves straight. It is a delicious brand as a tea with meals or as a cold tea.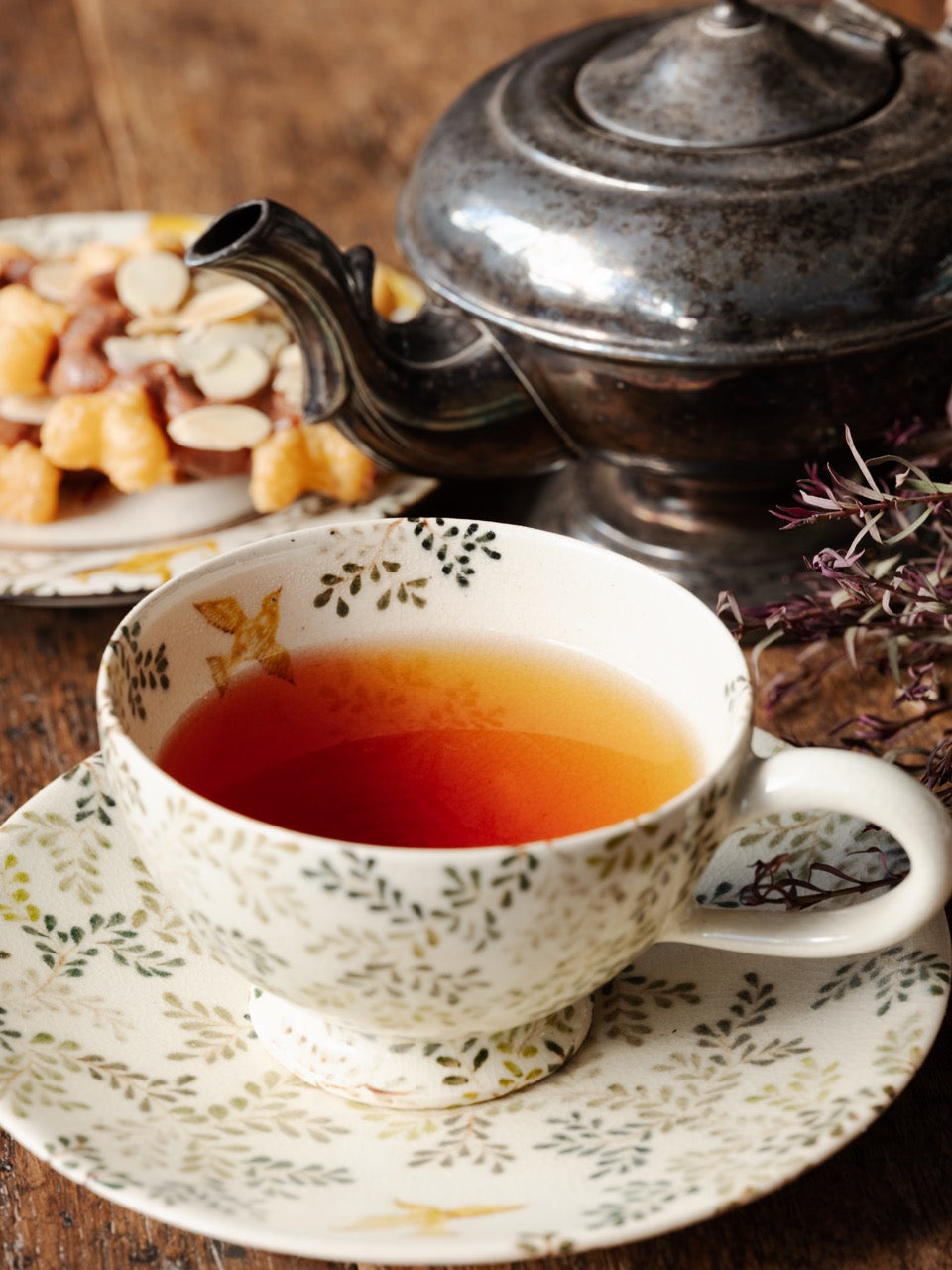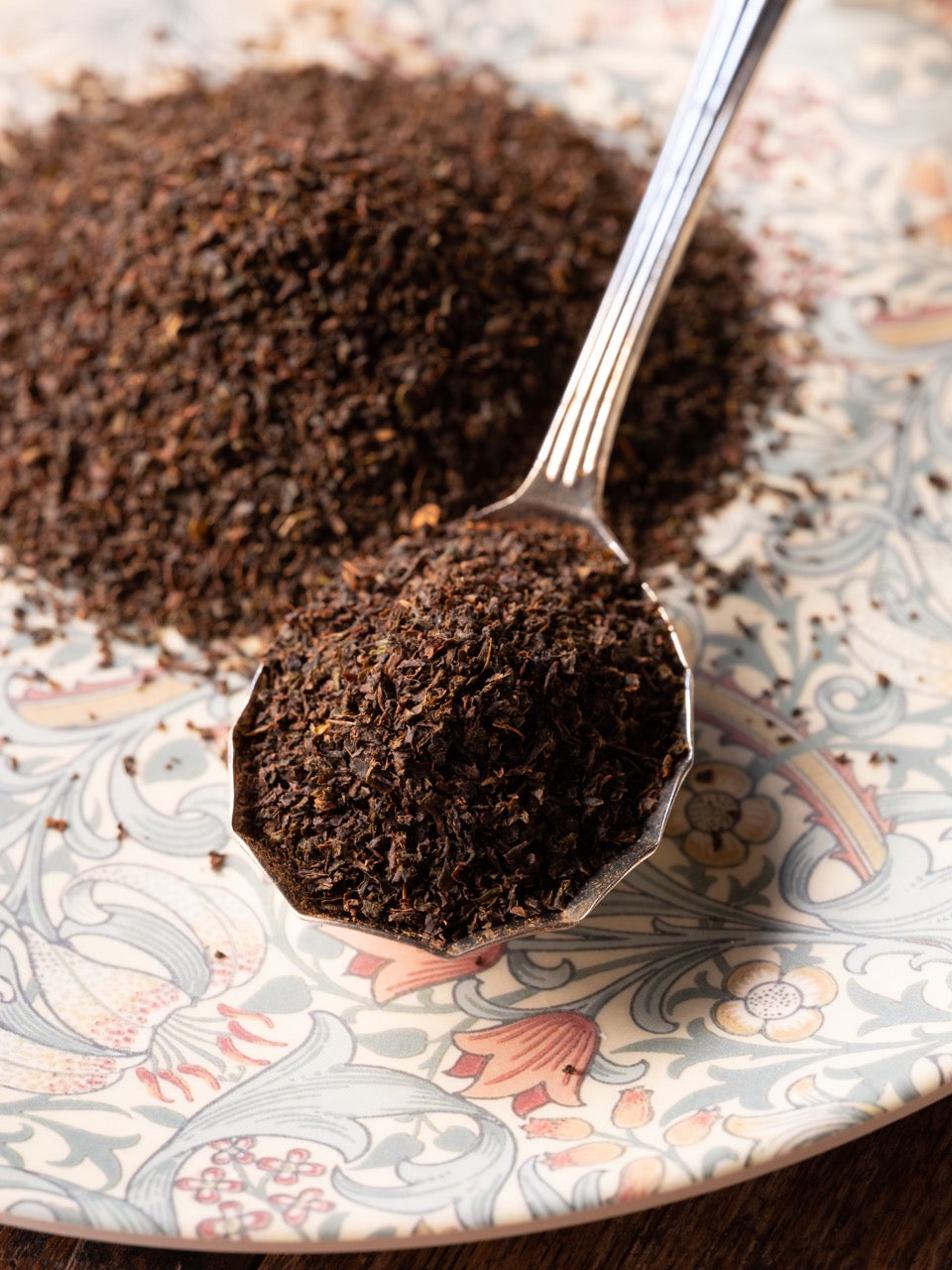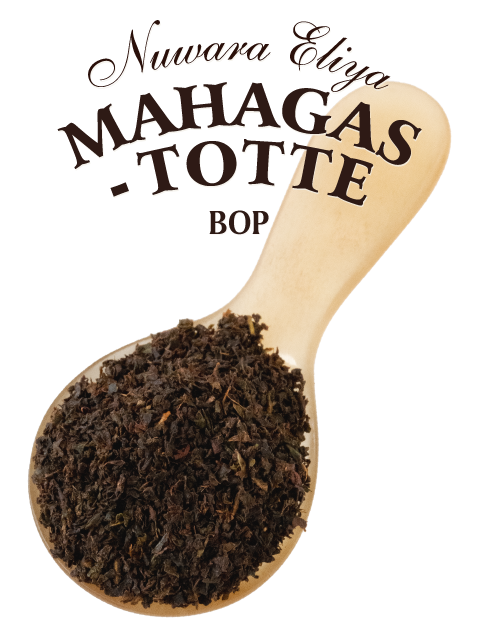 NO.1444
2019 Nuwara Eliya Mahagastotte Tea Plantation OP
保存方法:
Store away from high temperature and humidity and direct sunlight. After opening, put in an airtight container and consume as soon as possible.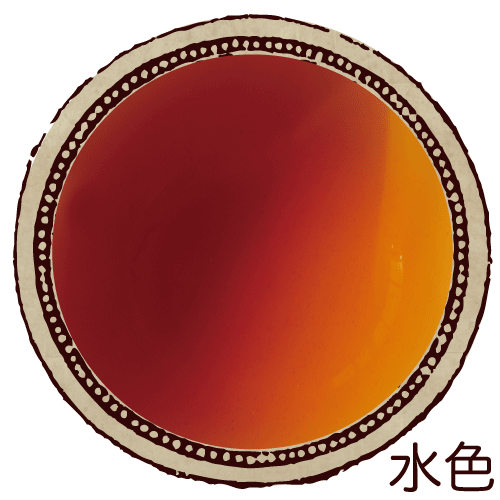 香りと味わい
香り:
Refreshing scent like green apple
おすすめの飲み方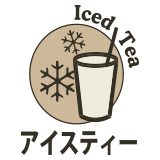 茶葉の量
2.5g
(1 medium teaspoon)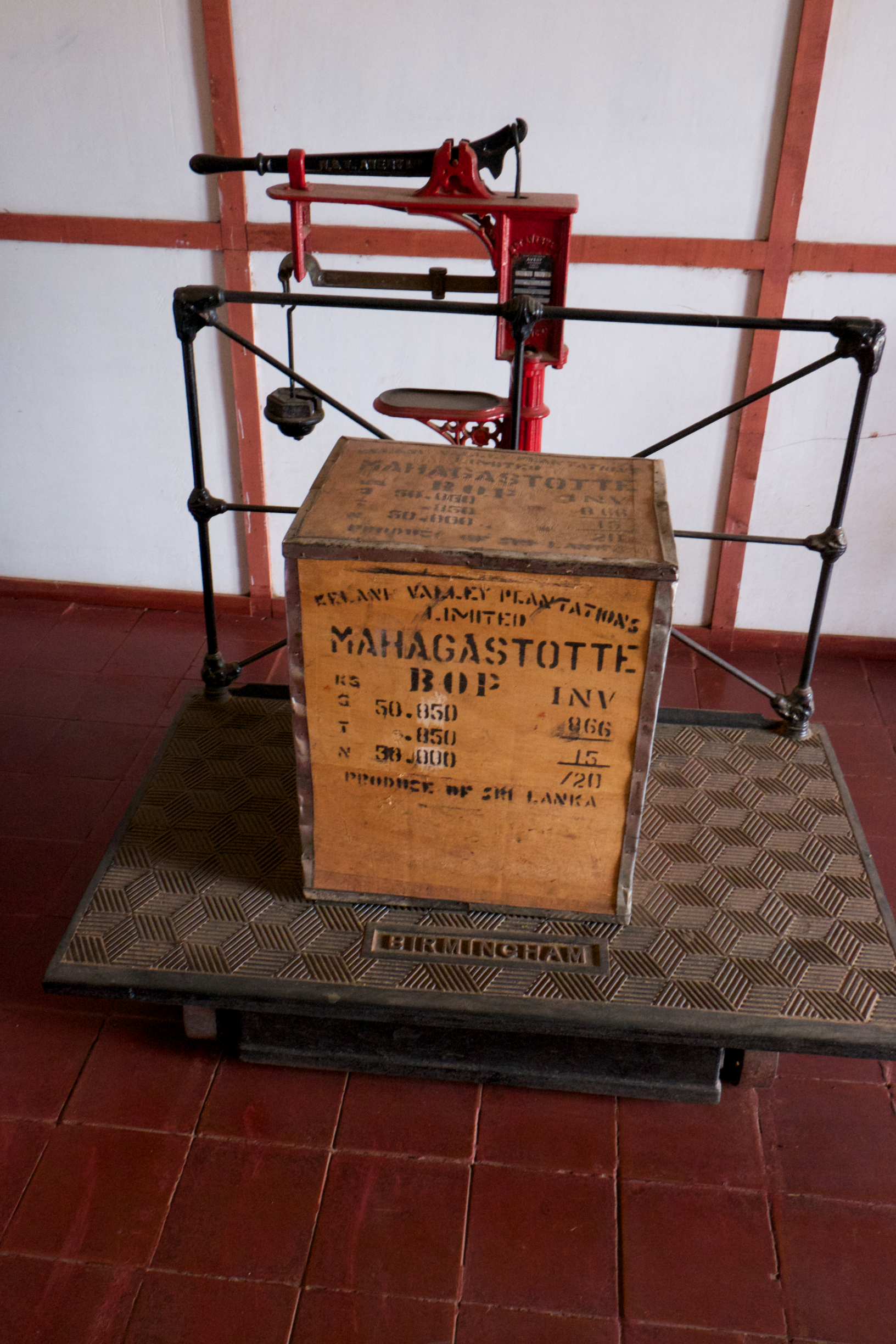 Nuwara Eliya has the highest altitude and the lowest temperature in Sri Lanka. The tea from this area, which flourished as a summer resort on the highlands, also has a refreshing, fresh green taste that is as if the cool air had been dissolved in hot water.
Nuwara Eliya tea is one of the brightest Ceylon black teas, and when you take a sip of its champagne-colored tea liquid, you will feel as if you are standing on the land.
Usually, I do a tasting mainly for OP type leaves that can be extracted gently, but this time, I have a pleasant astringency with a sharp outline and a sunshine shining through the grassland after the rain. I bought a broken type brand that was attractive with a taste that combined the scent of grass scraps.
The longer you brew, the sharper the bitterness will come out, so if you prefer a milder taste, we recommend a short brewing time of about two and a half minutes.
In between work, please try the refreshing taste that can be refreshed even if you enjoy it alone with tea.
mahagastotte tea garden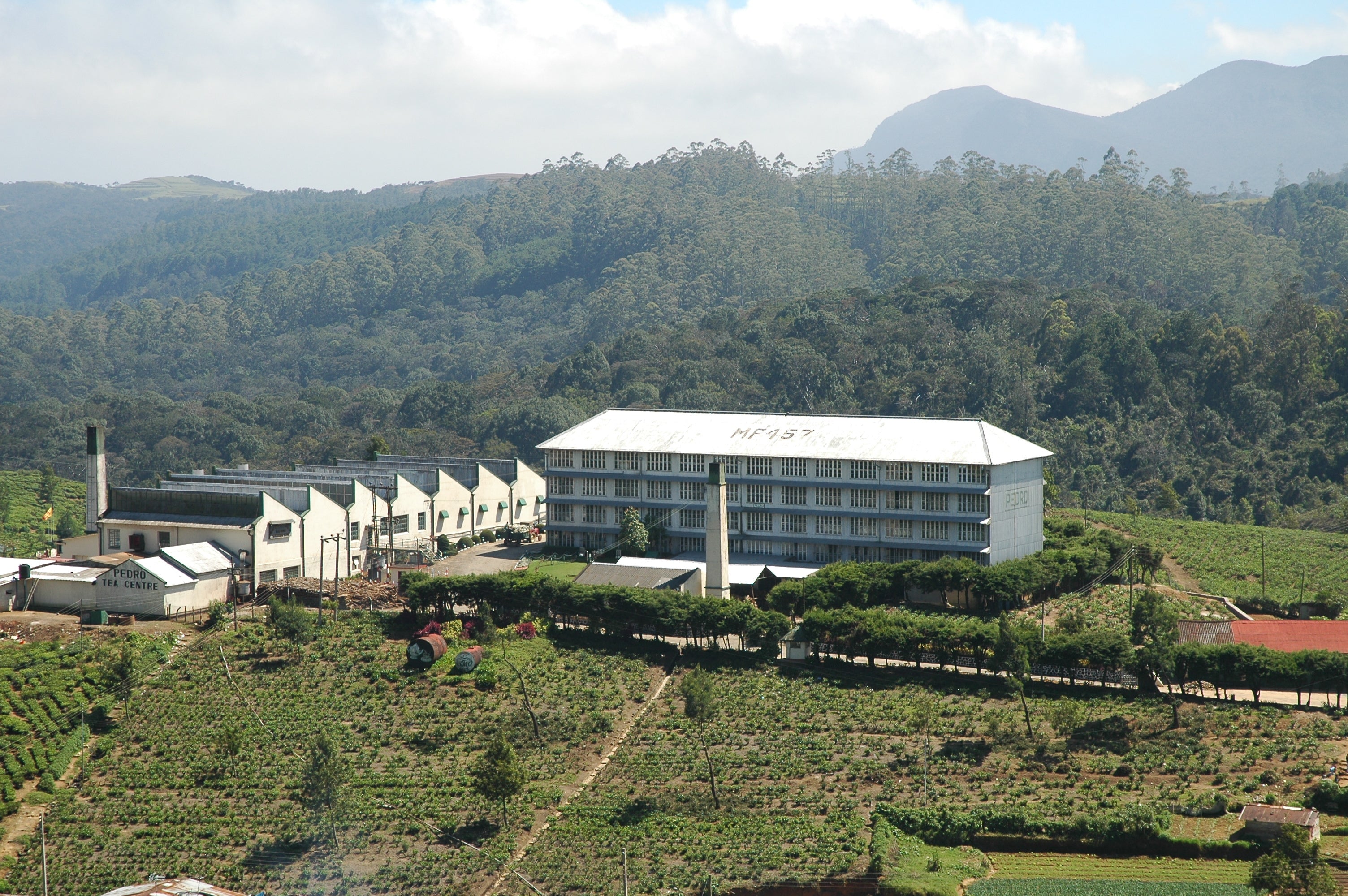 The Mahagastotte Tea Plantation does not exist as a tea factory, and all the actual tea production is done at the Pedro Tea Plantation. In addition to Mahagastotte introduced this time, Pedro Tea Plantation also ships tea under the name of Lover's Leap, both of which are Nuwara Eliya's representative selling marks. We produce black tea with these multiple tea plantation names in tea plantations planted on a vast land of 544 hectares. With a visitor center for the general public, Pedro Tea Estate is one of the most well-known tea estates in the Nuwara Eliya region.
Nuwara Eliya, a tea-producing area developed by the British as a summer resort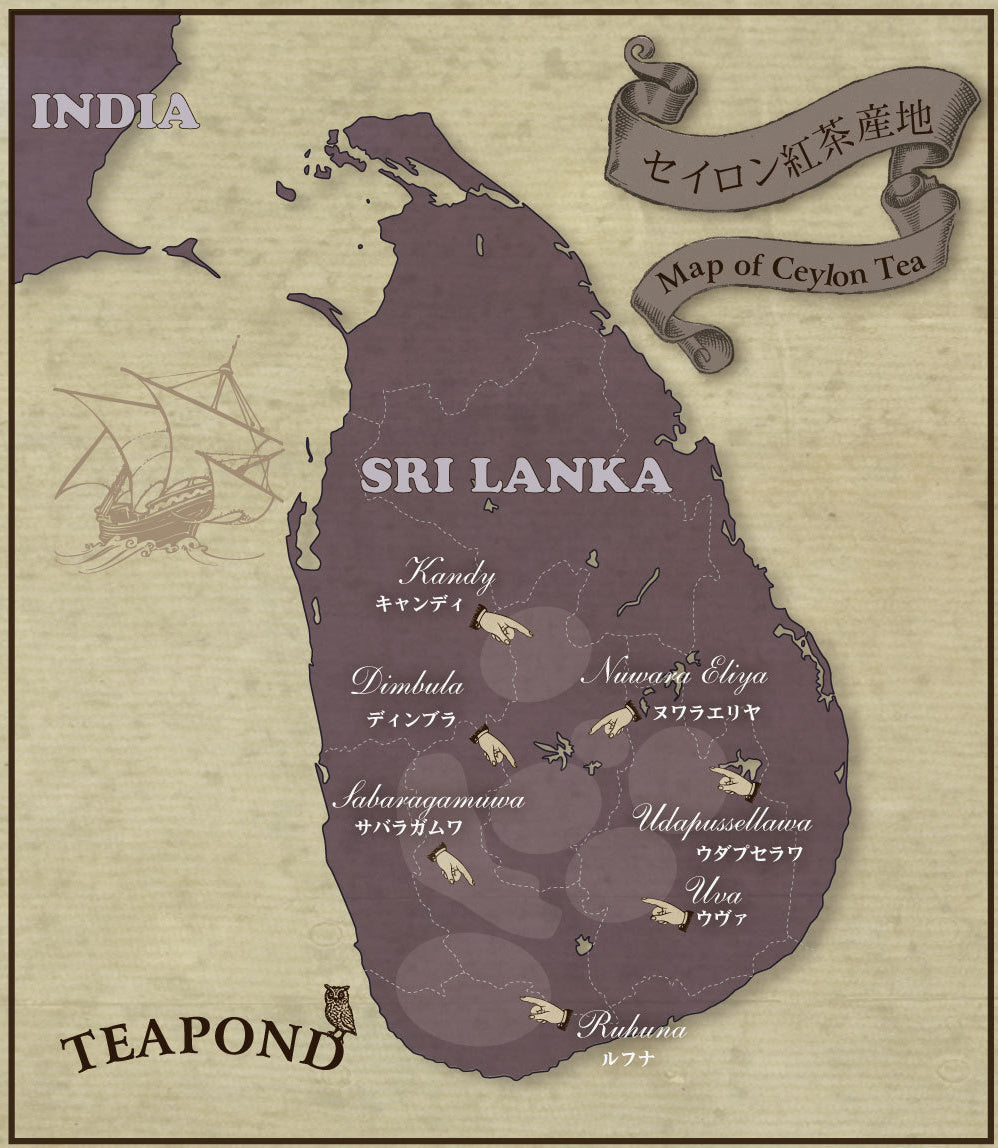 Nuwara Eliya is known as "Little England" because of the annual average temperature of 16 degrees Celsius in Sri Lanka, which is an everlasting summer. Even now, the townscape that retains the atmosphere of the time, such as British-style buildings, racetracks, botanical gardens, and clubhouses, is a tourist destination that Sri Lankans long for. The amount of tea produced in such a plateau is never large, and it is only about 1.5% of the whole Sri Lanka. Nuwara Eliya has a quality season from January to February. The black tea, which blends the scent of green leaves with the bright orange light blue, is called "Ceylon tea champagne."