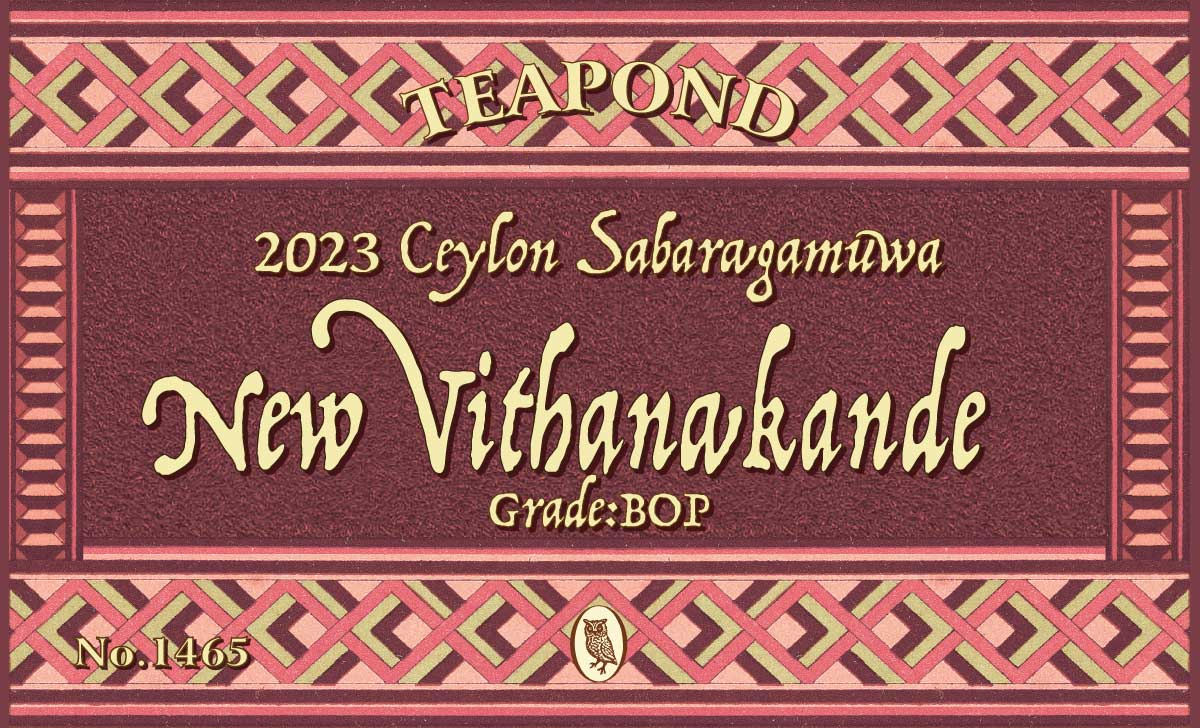 The sweet aroma and strong taste make it perfect for drinking straight or as the perfect tea with milk.
Arrived from a tea garden in the jungle close to the famous gem-producing area Ratnapura, this quality tea tastes rich and sweet reminiscent of brown sugar candy and goes well with milk. When plenty of milk is poured into this dark brown-coloured tea until the water becomes bright caramel colour, the perfect tea with milk is ready for you. If you prefer the tea without milk, brew for no more than 3 minutes.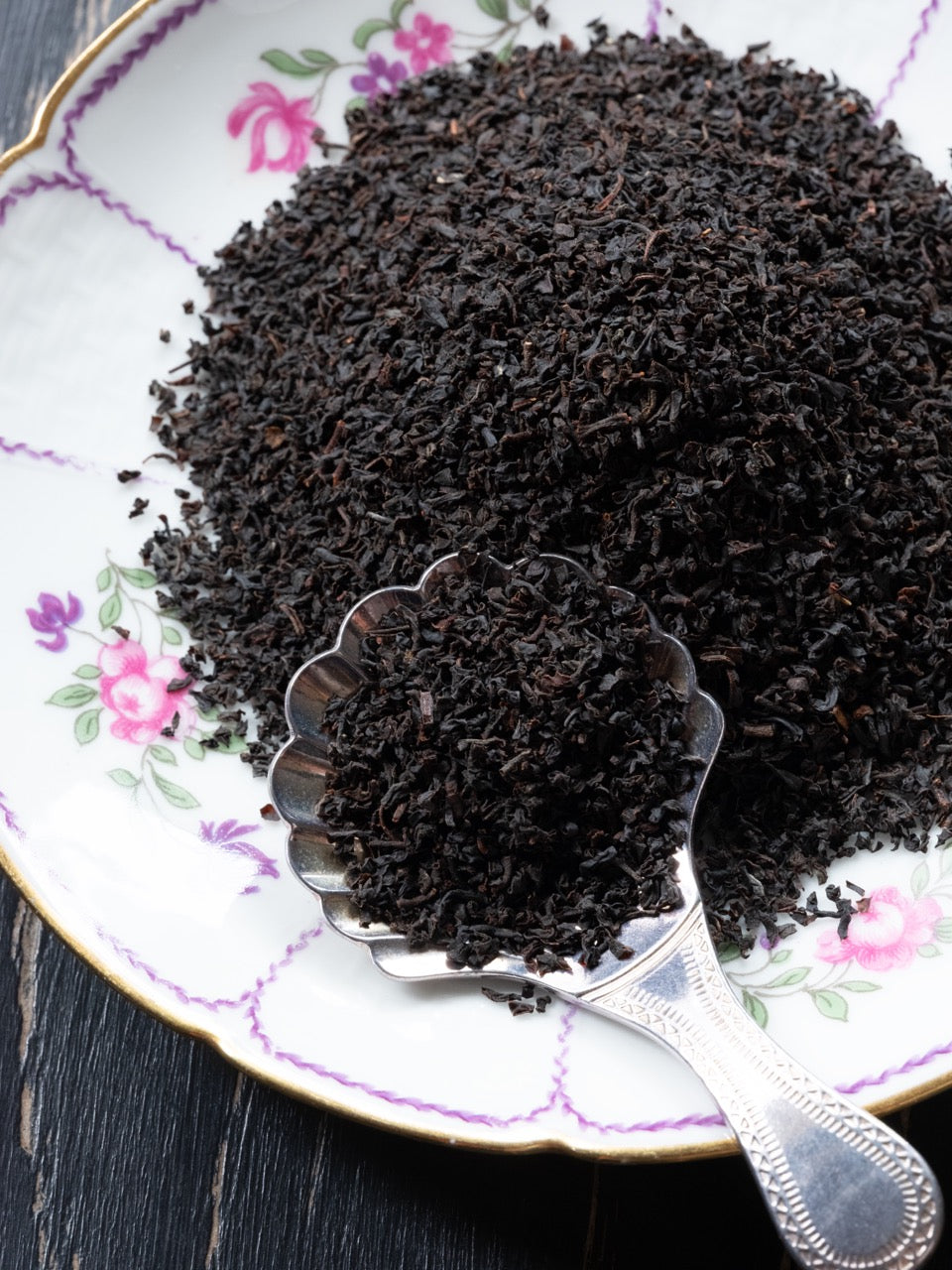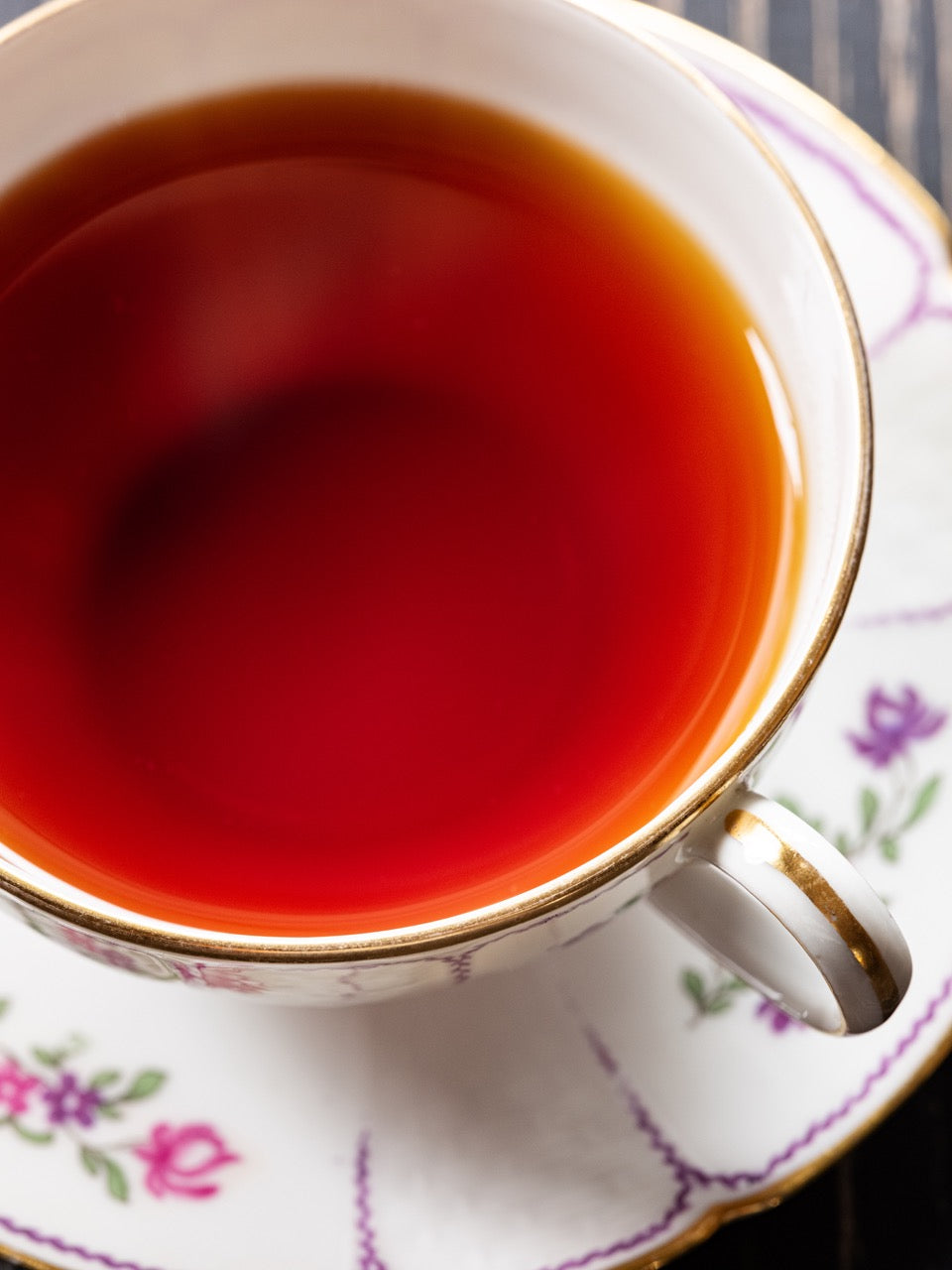 NO.1465
2023 Ceylon Sabaragamuwa New Vitanakanda Tea Estate BOP
茶樹:
Clonal species (TRI2026 & TRI2023)
保存方法:
Store away from high temperature and humidity and direct sunlight. After opening, put in an airtight container and consume as soon as possible.
栄養成分表示:
(per 2.5g of tea leaves) energy 8kcal, protein 0.5g, fat 0.1g, carbohydrate 1.3g, salt equivalent 0g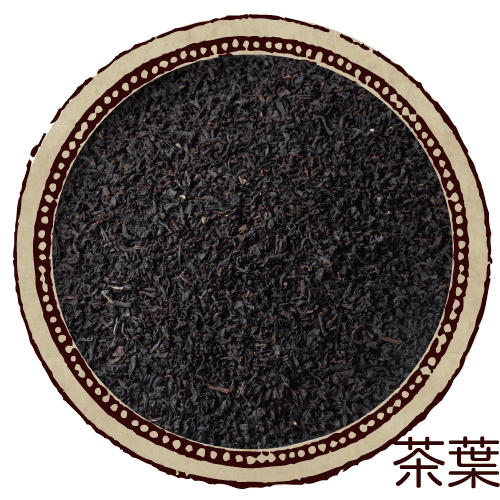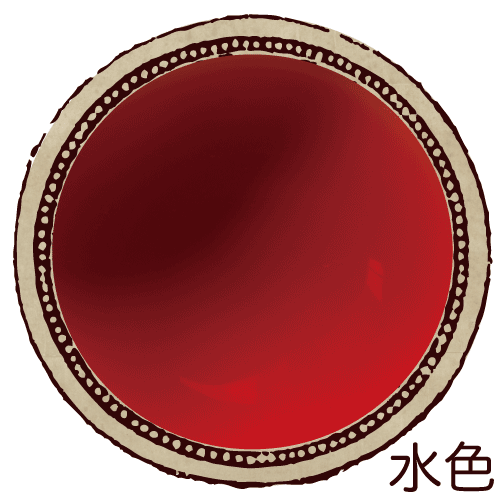 香りと味わい
味:
Sweetness like black candy
おすすめの飲み方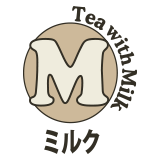 茶葉の量
2.5g
(1 small teaspoon and 1 tea bag)
One of the tea gardens whose name is widely known in Japan, Newbitanakanda tea Estate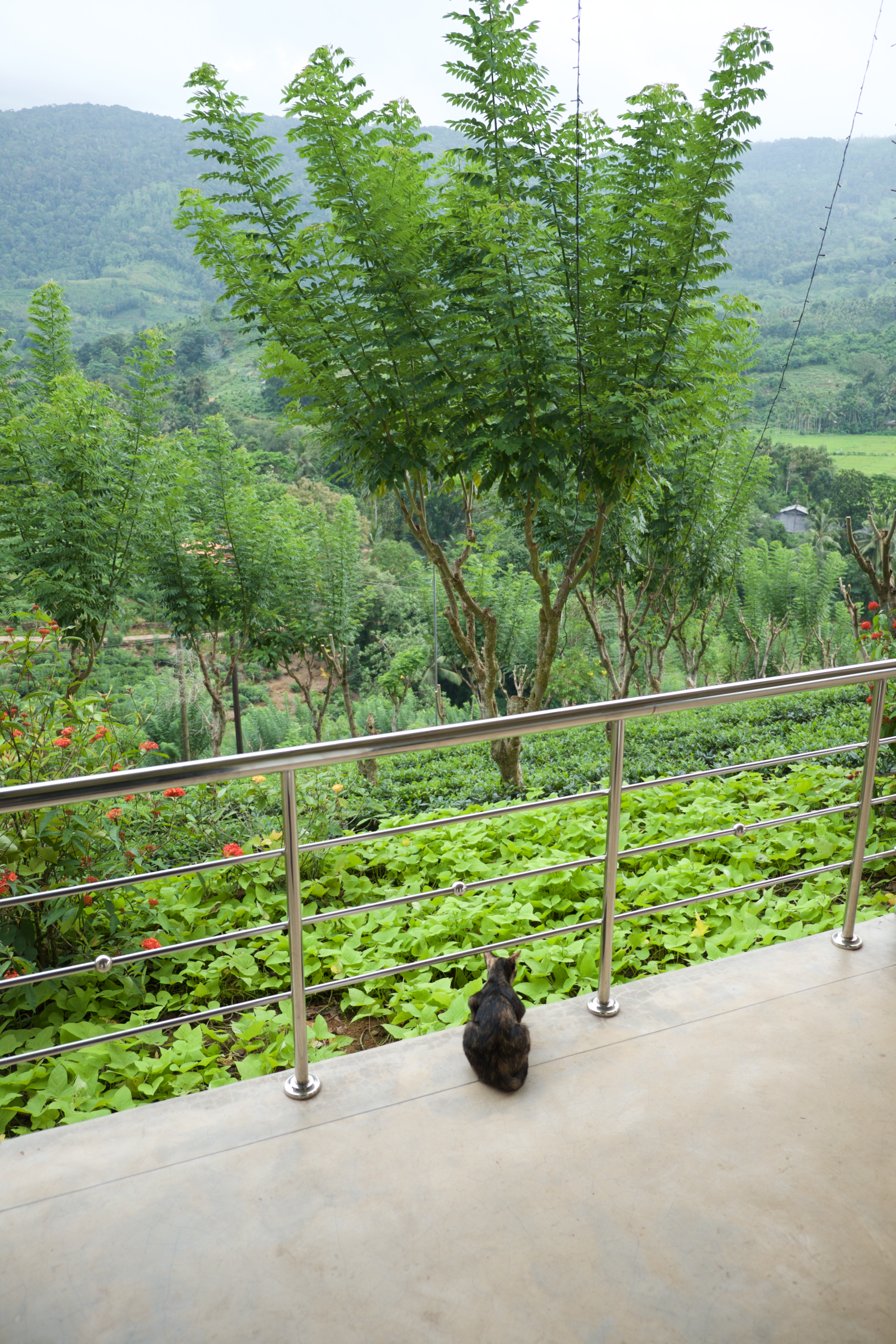 New Vitanakanda tea plantation with a tea factory in the low-grown Sinhala jungle at an altitude of 190m to 330m. The origin of the name of the tea garden comes from the fact that the Vithanakanda tea garden, which was founded in 1942, changed its name to "NEW" in 1982 when it was replaced by his son. There are only a few tea plantations that we manage in-house, but instead we purchase and process tea leaves produced by 6,800 farmers to produce 22 tons of black tea per day. We value our relationships with many small-scale farmers, and we not only provide tea leaf production guidance, but also work to improve the lives of farmers.
.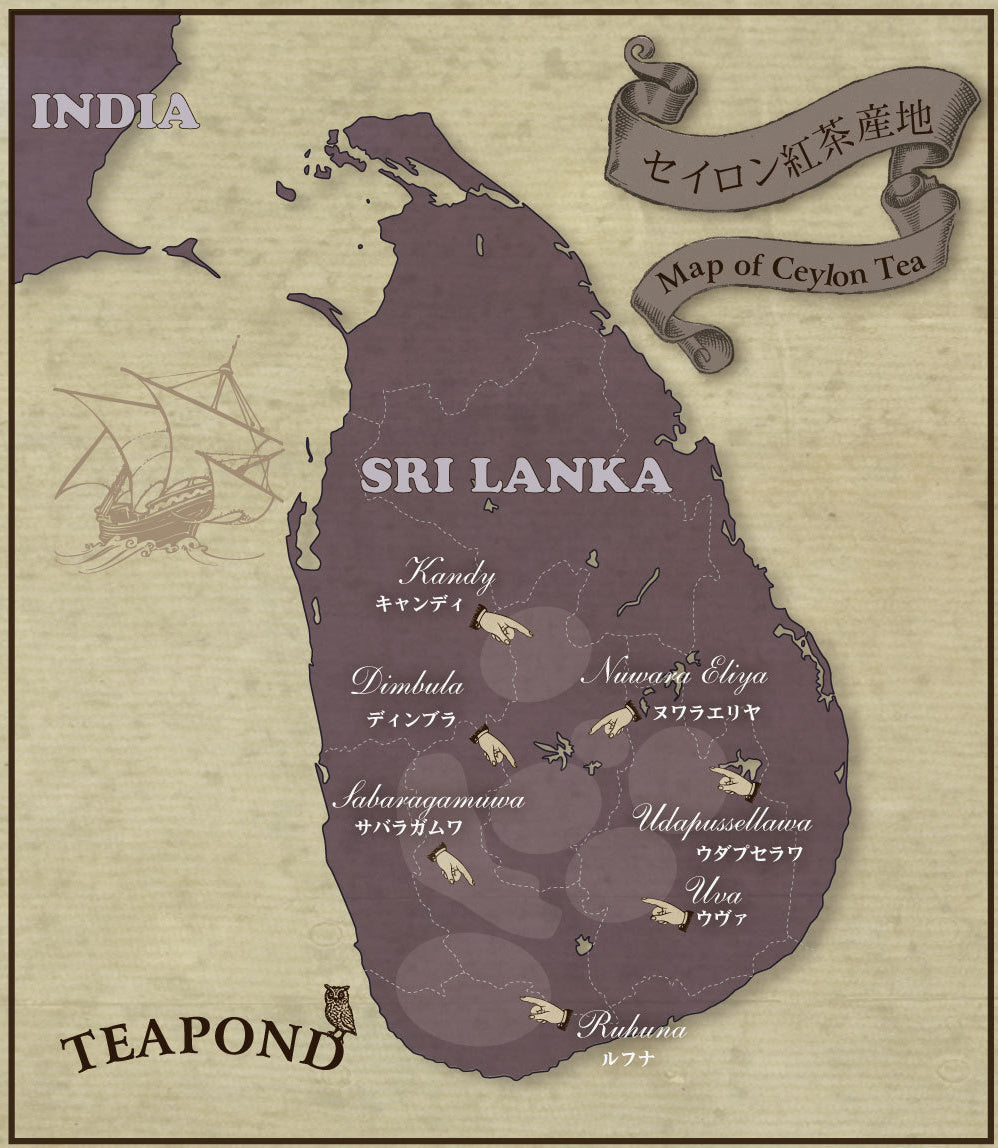 Sabaragamuwa is a tea-producing area in southern Sri Lanka. The area formerly called Ruhuna was divided and the northern part of the old Ruhuna was newly established as a new area under the name of Sabaragamuwa. Although the altitude is slightly higher than the current Ruhuna area, it belongs to the low-grown area with the lowest altitude among other tea-producing areas in Sri Lanka. Due to the high temperature, the tea leaves grow large and produce strong-tasting black tea throughout the year. Compared to Dimbula and Uva, it is not a well-known production area in Japan, but as one of the seven major production areas of Ceylon, it is especially liked by people in the Middle East area, and high-quality products are traded at high prices.