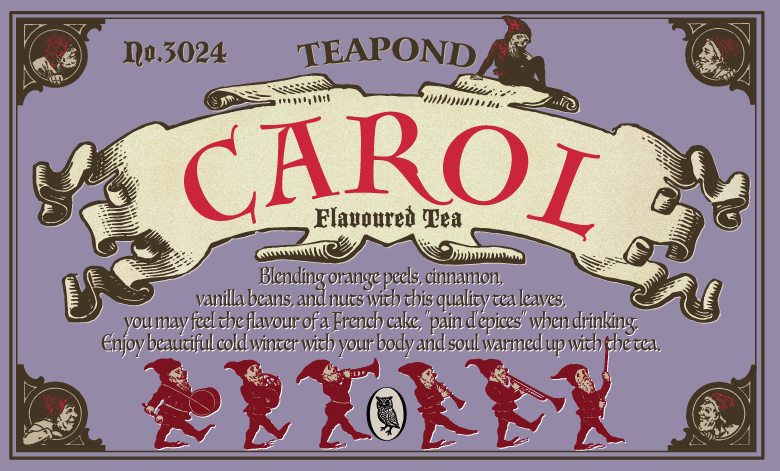 Sweet spice and orange scent like European sweets
Blended orange peel, cinnamon, vanilla beans and nuts with this fine smooth tea. When pouring hot water on these in a teapot, you may feel a sweet and spicy flavour just like French cake, 'pain d'epices'. Enjoy the tea with or without milk in beautiful winter season to warm your body and soul.
It is also recommended to add milk to the black tea that has thickened over time in the teapot.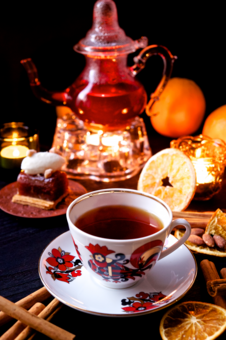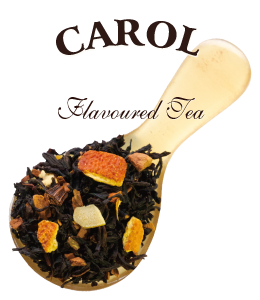 原材料名:
Black tea, orange, cinnamon, almonds, apples, vanilla beans/fragrance, (contains oranges and apples)
保存方法:
Store away from high temperature and humidity and direct sunlight. After opening, put in an airtight container and consume as soon as possible.
本品に含まれるアレルゲン:
orange, apple, almond
栄養成分表示:
(per 2.5g of tea leaves) energy 9kcal, protein 0.49g, fat 0.06g, carbohydrate 1.61g, salt equivalent 0g
香りと味わい
香り:
orange, cinnamon, nuts
おすすめの飲み方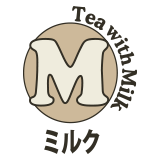 茶葉の量
2.5g
(1 medium teaspoon)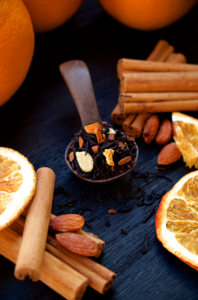 A flavored tea made with carefully selected ingredients that are perfect for the winter season when you miss the sweet and spicy scent. Ginger cookies and bread pies are lined up in shops in winter. And one of the traditional Christmas decorations, the sweet and spicy scent of orange pomander, which is an orange with cloves, announces the arrival of winter and excites the sense of the season. It is also interesting that spices and fruits that are normally harvested in warm countries have permeated the European and American winters as exotic scents. The everlasting combination of orange and cinnamon is gently added with a touch of vanilla and garnished with apples and nuts. Relax in a warm room and let the scent slowly rise from your cup.