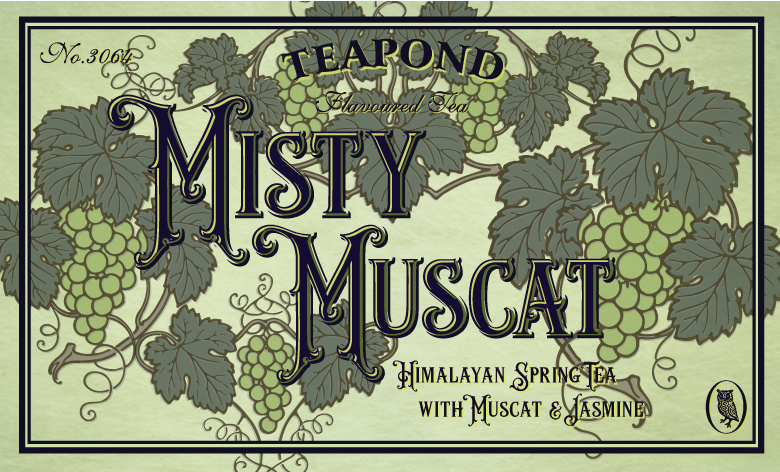 Refreshing flavor of Himalayan spring-picked black tea with hints of muscat and jasmine
A juicy muscat flavour and a pure jasmine aroma are perfectly blended with fresh Himalayan spring black tea reminiscent of tender greenery.When its leaves gently unravel in hot water and the water turns champagne colour,this quality tea is ready to be drunk.Enjoy this fruity aromatic tea hot as well as iced throughout the year!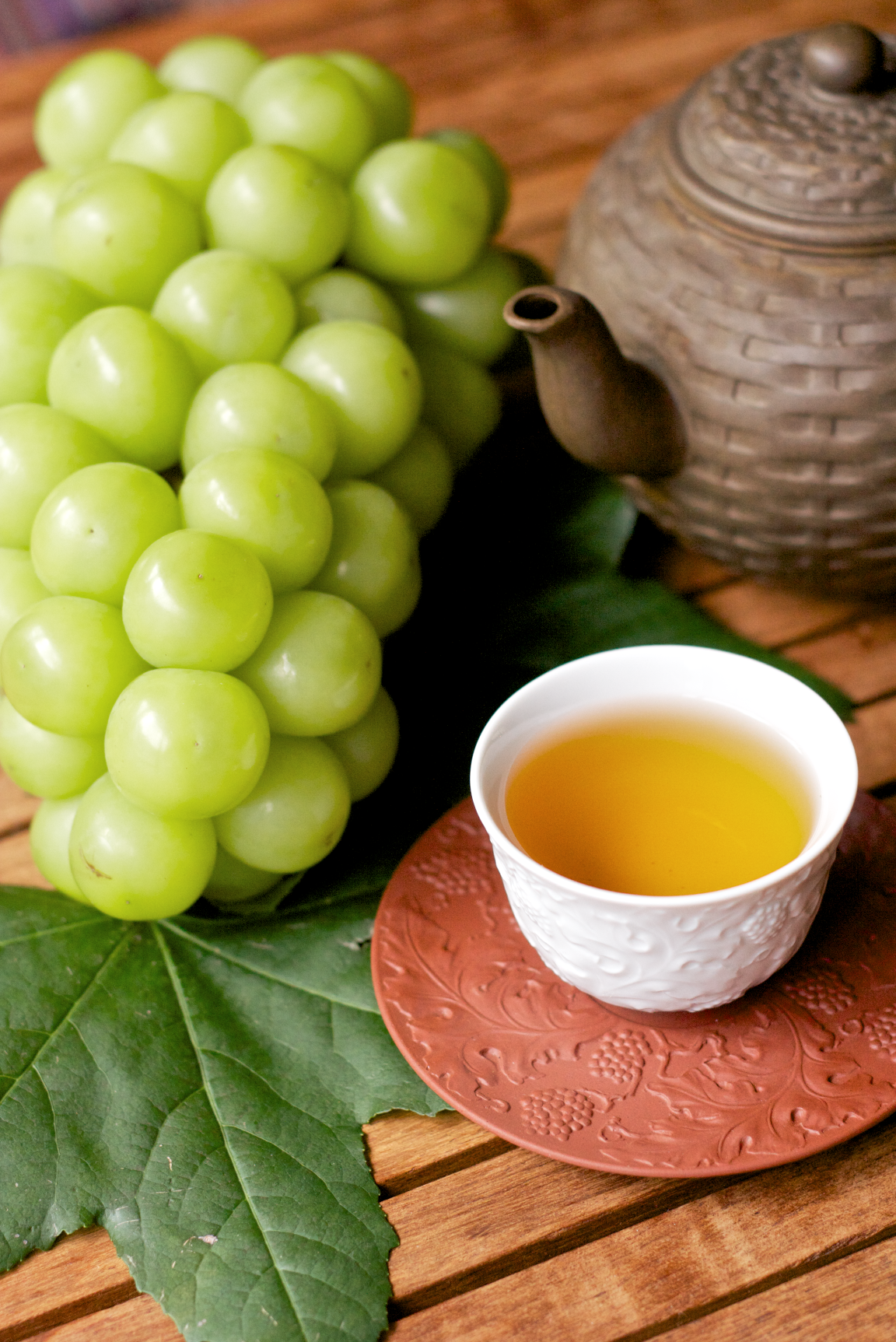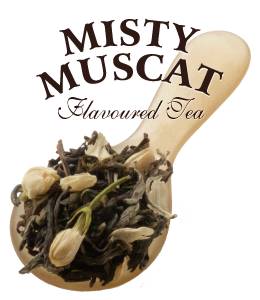 原材料名:
Black tea, green tea, jasmine flower / fragrance
保存方法:
Store away from high temperature and humidity and direct sunlight. After opening, put in an airtight container and consume as soon as possible.
栄養成分表示:
(per 2.5g of tea leaves) energy 8kcal, protein 0.5g, fat 0.1g, carbohydrate 1.3g, salt equivalent 0g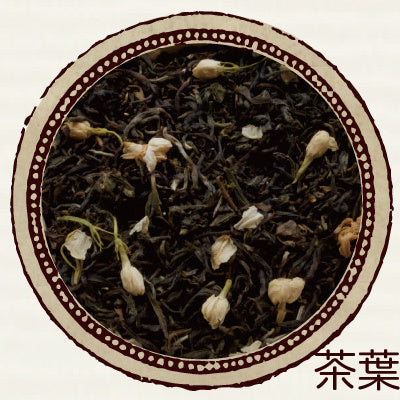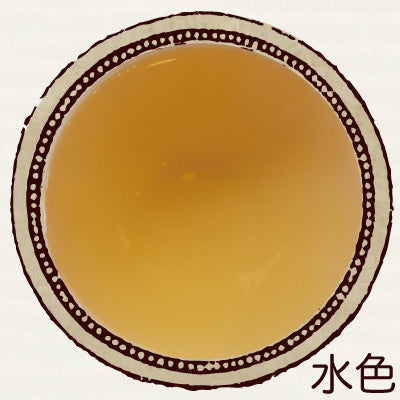 香りと味わい
味:
Crisp and refreshing taste
おすすめの飲み方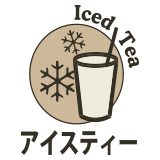 茶葉の量
2.5g
(1 medium teaspoon)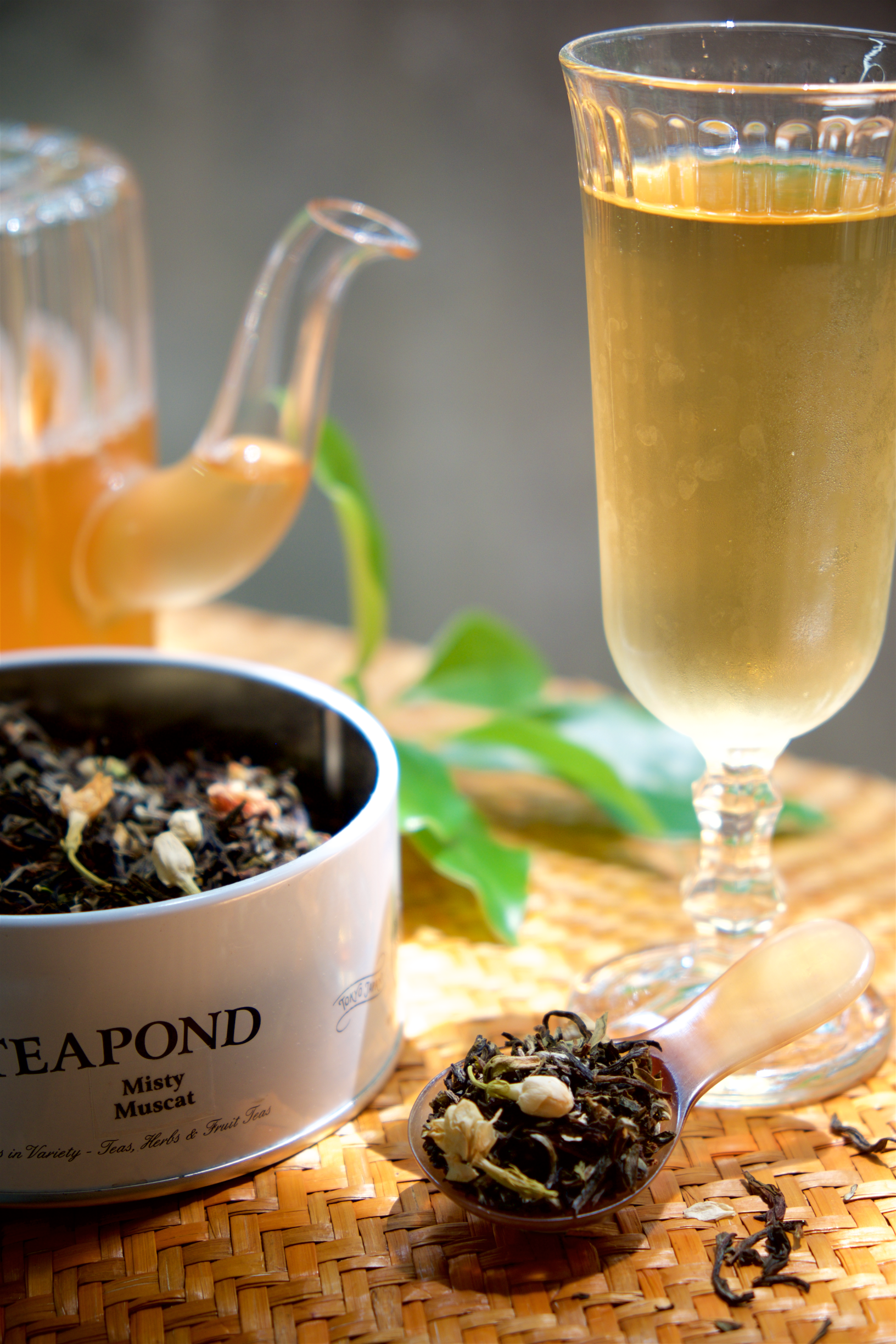 Flavored tea with the scent of grapes, which was highly requested. What kind of flavor and scent should I blend? When I thought about it, I naturally imagined the fresh scent and refreshing taste of Muscat grapes, and proceeded with the preparation. Some brands of Darjeeling and Nepal's first flush tea have a fruity scent and a fresh and refreshing taste that can be compared to Muscat, so for the base tea, Himalayan spring picking tea with such personality . And I blended a little jasmine tea to add a pleasant astringency and thickness to the scent. In addition, the neat and clean white jasmine flowers are added to add a cool and lovely look. Of course, hot tea is good, but cold brew iced tea is recommended in the summer when the sun shines down. Please enjoy the refreshing feeling of muscat scent passing through your throat.