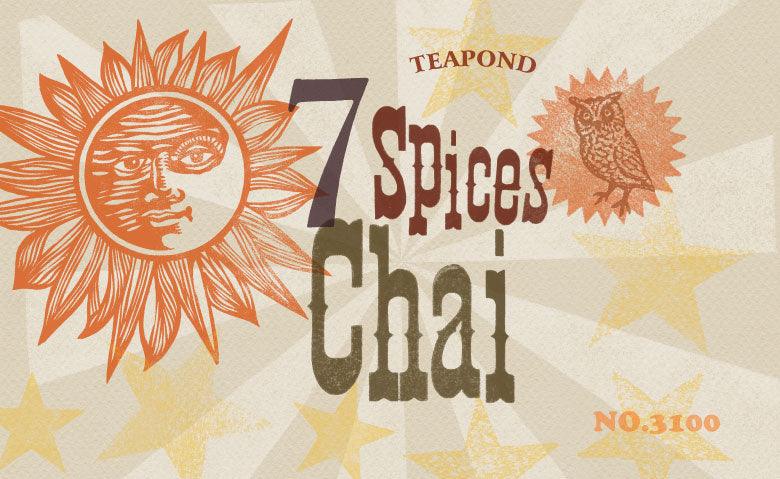 A rich chai blend with the aroma of 7 spices.
Fragrant masala chai using well-selected seven different spices and blended with quality Assam tea. Stewing this with plenty of milk in a saucepan would even increase its rich flavour and strong taste. This spicy taste particularly fits the teatime on a cold winter day or after having an ethnic meal. Enjoy!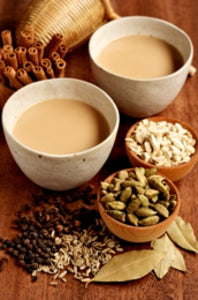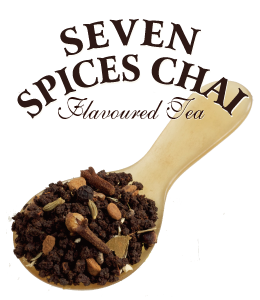 原材料名:
Black tea, cinnamon, cardamom, ginger, fennel seeds, cloves, black pepper, bay leaf
保存方法:
Store away from high temperature and humidity and direct sunlight. After opening, put in an airtight container and consume as soon as possible.
栄養成分表示:
(per 2.5g of tea leaves) energy 8.9kcal, protein 0.52g, fat 0.05g, carbohydrate 1.59g, salt equivalent 0g


香りと味わい
香り:
cardamom, cinnamon etc.
おすすめの飲み方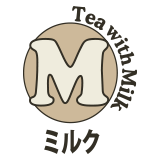 茶葉の量
2.5g
(1 medium teaspoon)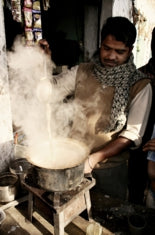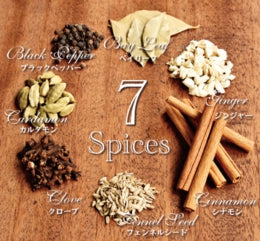 In India and Ceylon, you will find stalls selling freshly made chai throughout the city. In the past few years, it has become a popular tea menu in Japan, where you can easily enjoy it at cafes and fast food restaurants. Chai spices, including cinnamon, cardamom, and cloves, are blended by country, region, and home. Our chai blend is a blend of 7 carefully selected spices. It features a moderately spicy taste with ginger and black pepper. You can enjoy delicious chai not only by boiling it in a hand pan, but also by adding milk to black tea extracted in a teapot. It is of course recommended for cold winters, but it is also recommended for ice chai in summer.