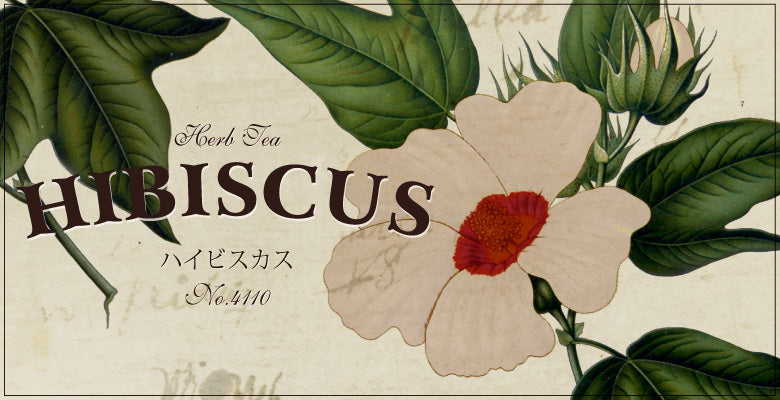 A crimson herb indispensable for the maintenance of a tired body.
Hibiscus is said to have been a favorite drink of Cleopatra. The one used as herbal tea is a variety called Roselle. Even now, in Egypt where the sun is strong, this herb is drunk on a daily basis. This is because not only does the refreshing taste refresh your mood, but the citric acid helps you recover from fatigue and skin damage caused by the sun. If you are concerned about the slightly strong acidity, you can enjoy it even more deliciously by adding honey. The edible part is the calyx, not the petals. It is used both fresh and dried.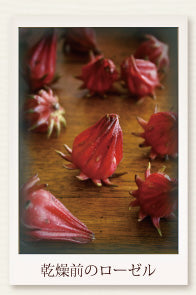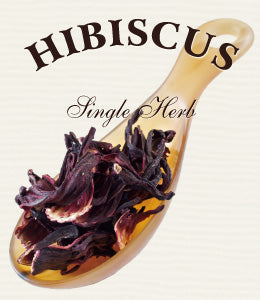 和名:
Rosellisou, also known as Roselle, Hibiscus, Laxinka (Rakushinka)
保存方法:
Store away from high temperature and humidity and direct sunlight. After opening, put in an airtight container and consume as soon as possible.


香りと味わい
香り:
Fragrance without peculiarity
おすすめの飲み方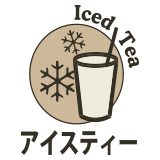 茶葉の量
3g
(about 10 flowers)
I want to have fun at times like this
・After being exposed to strong sunlight outdoors.・For refreshment between studies and work... ・For maintenance of tired body and skin before going to bed...