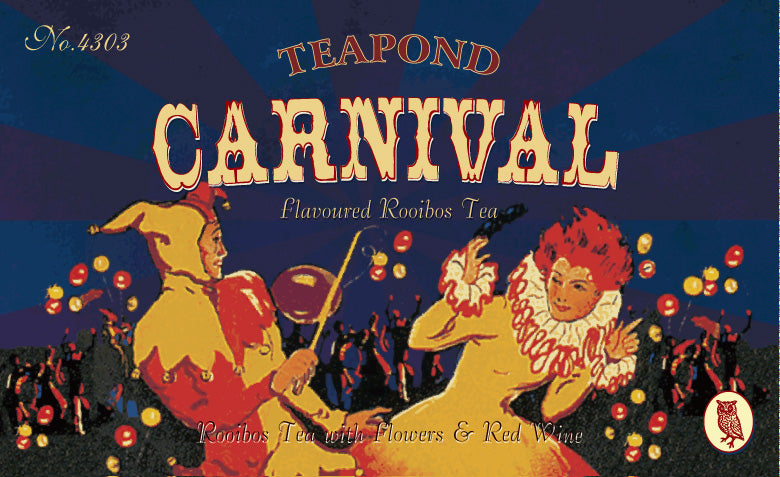 Have a fun caffeine-free tea time with a gorgeous scent!
With roses and lavender strewed, and a sweet flavour of teacakes and a delicate aroma of red wine accented, this rooibos tea with these additional tastes of colourful flowers and herbs makes you feel happy as if your teatime turns into a fun carnival. Even if you drink before going to bed, this caffeine-free tea lets you sleep well. Enjoy!

Caffeine-free and low-tannin, rooibos tea is a great nighttime, bedtime tea for those sensitive to caffeine, and safe for children, pregnant and nursing mothers.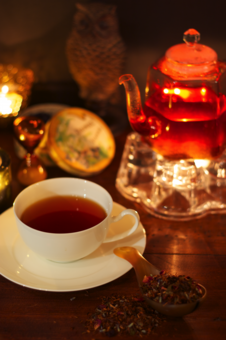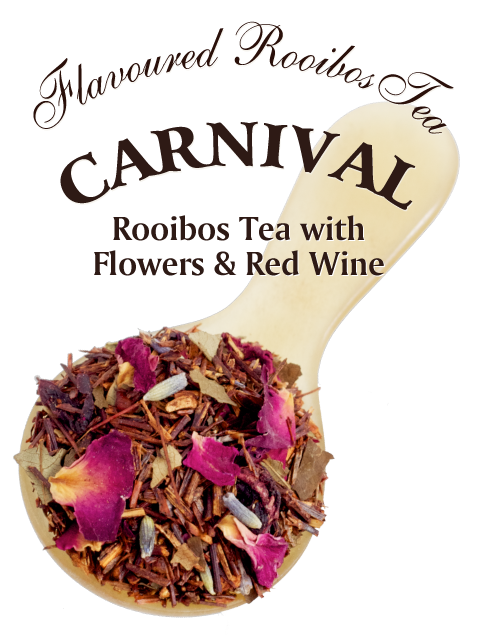 原材料名:
Rooibos tea, beetroot, lavender, blackberry leaf, rose red / fragrance
原産国名:
Republic of South Africa
保存方法:
Store away from high temperature and humidity and direct sunlight. After opening, put in an airtight container and consume as soon as possible.
栄養成分表示:
(per 2.5g of tea leaves) energy 8.6kcal, protein 0.15g, fat 0.04g, carbohydrate 1.91g, salt equivalent 0g


おすすめの飲み方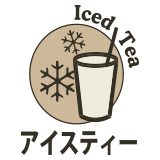 茶葉の量
2.5g
(1 medium teaspoon)
In recent years, more and more people are concerned about caffeine, and rooibos tea that children can enjoy is also very popular. Since it is introduced as "the scent of red wine", is it a scent with a strong personality? Some people may think that, but the scent of sweet cream with a little rose and the gentle accent of wine flavor is a unique yet exciting and charming scent. Instead of the usual simple rooibos tea, we have created a flavored rooibos tea that is perfect for tea time after a meal or a change of mood before going to bed.