Tropical fruits and flowers, the scent of paradise
Niraikanai is a paradise island where the gods of Okinawa are said to live. It is a brand of fruity fragrance with blooming flowers and many tropical fruits. The beautiful appearance of vivid flowers and the refreshing scent of passion fruit and citrus are perfect for refreshing. It is said that this word is said to be "wish (nirai) comes true (kanai)", and it is a brand like paradise that makes you feel happy.
When you're tired, add honey!
This brand is recommended straight as a warm tea, or even with sugar or honey added. Enjoy it with iced tea on a hot day. Rich in vitamin C, it's perfect for rehydrating in the summer after being out in the sun.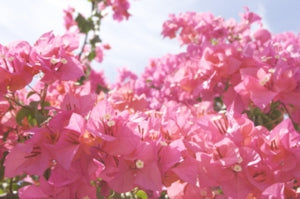 原材料名:
Apple, hibiscus, elderberry, rosehip, marigold, cornflower, blue mallow, safflower/fragrance, (contains apples)
保存方法:
Store away from high temperature and humidity and direct sunlight. After opening, put in an airtight container and consume as soon as possible.
栄養成分表示:
(per 4g of tea leaves) Energy: 14.9kcal, protein: 0.18g, fat: 0.2g, carbohydrates: 3.1g, salt equivalent: 0g

香りと味わい
味:
Subtle sweetness and refreshing acidity
香り:
tropical and citrus fruits
おすすめの飲み方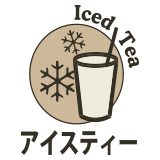 茶葉の量
4g
(2 medium teaspoons)