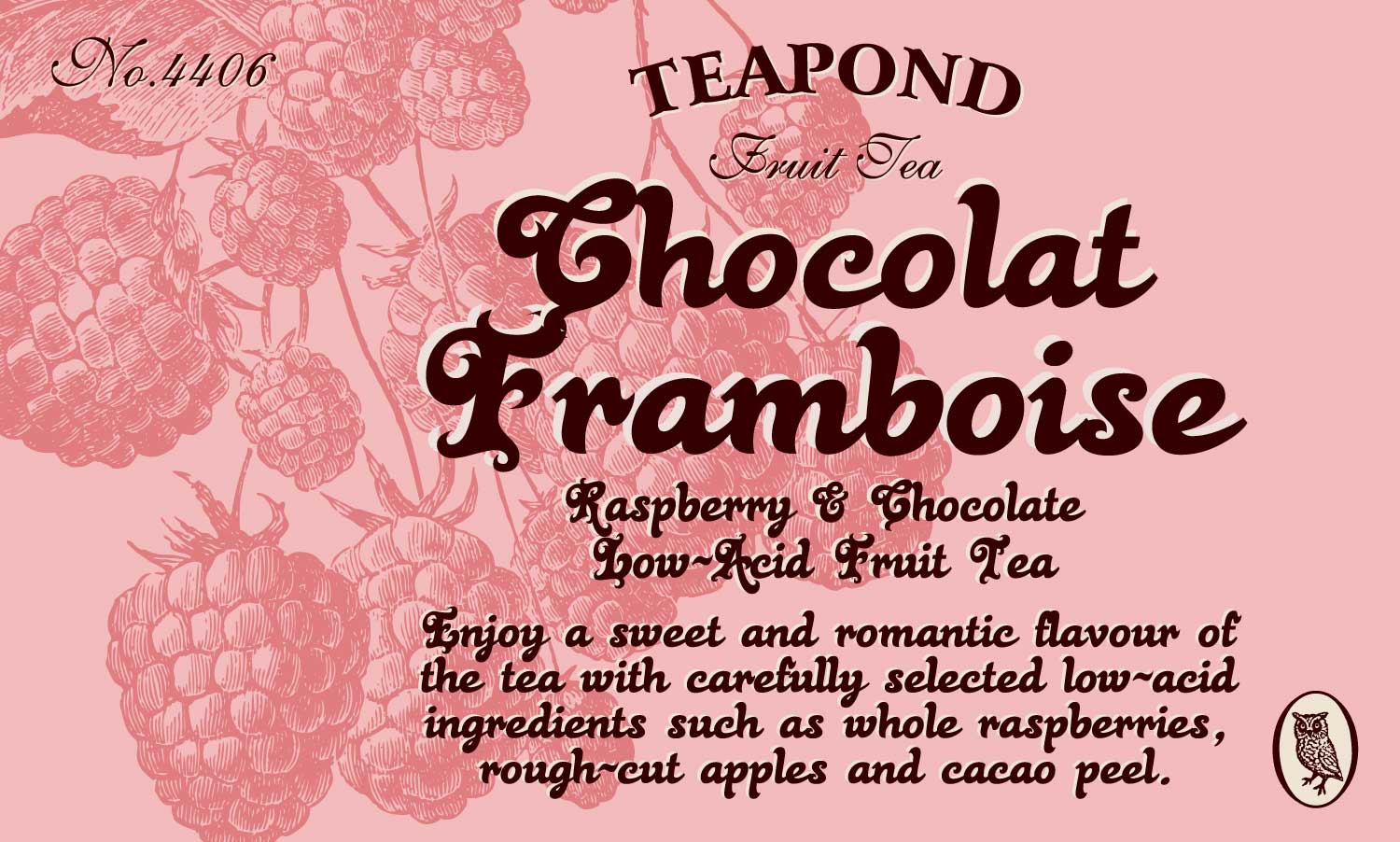 raspberries and chocolate. A mild flavored fruit tea made with only ingredients that are less sour.
Jolies framboises et chocolat sucré. With these best matched flavours of raspberry and chocolate, low-acid ingredients such as whole raspberries, rough-cut apples and cacao peel are carefully selected and richly blended. Adding honey is a good idea. Enjoy a sweet and romantic flavour of this caffeine-free fruit tea!
Add honey to the usual taste...
It is a recommended blend for small children with reduced acidity. In order to enjoy the original taste of the fruit material, please extract it slowly and long. You can enjoy it deliciously with honey.
NO.4406
Chocolat Franboise
原材料名:
Apple, cacao epidermis, orange, raspberry/fragrance, (partially contains apple and orange)
保存方法:
Store away from high temperature and humidity and direct sunlight. After opening, put in an airtight container and consume as soon as possible.
本品に含まれるアレルゲン:
Apple/Orange
栄養成分表示:
(per 4g of tea leaves) Energy: 15kcal, protein: 0.14g, fat: 0.13g, carbohydrates: 3.3g, salt equivalent: 0g
※
[About caffeine] Cacao epidermis (cacao husk), which is part of the raw material, is roasted cacao bean skin and is also called cacao tea or cacao husk tea, one of the caffeine-free herbal teas that you can enjoy chocolate flavor. It is popular as The cacao epidermis that is blended in chocolate raspberries is similar. However, on rare occasions, cocoa nibs (the raw material of chocolate) may be mixed in when sorting cacao skins. Since cacao nibs contain caffeine, there is a possibility that a small amount of caffeine will be dissolved in the extracted hot water. please give me.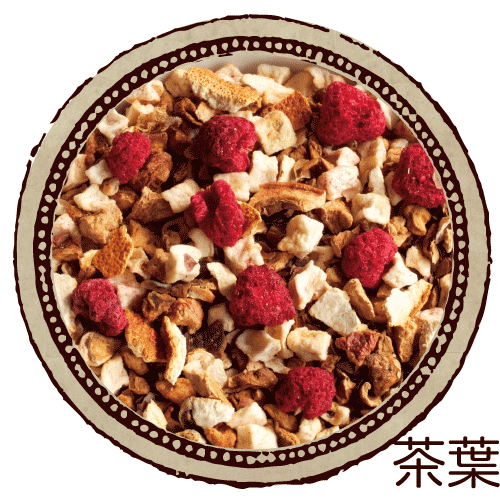 香りと味わい
味:
Fruity taste with less acidity
香り:
raspberry and chocolate
おすすめの飲み方
茶葉の量
4g
(2 medium teaspoons)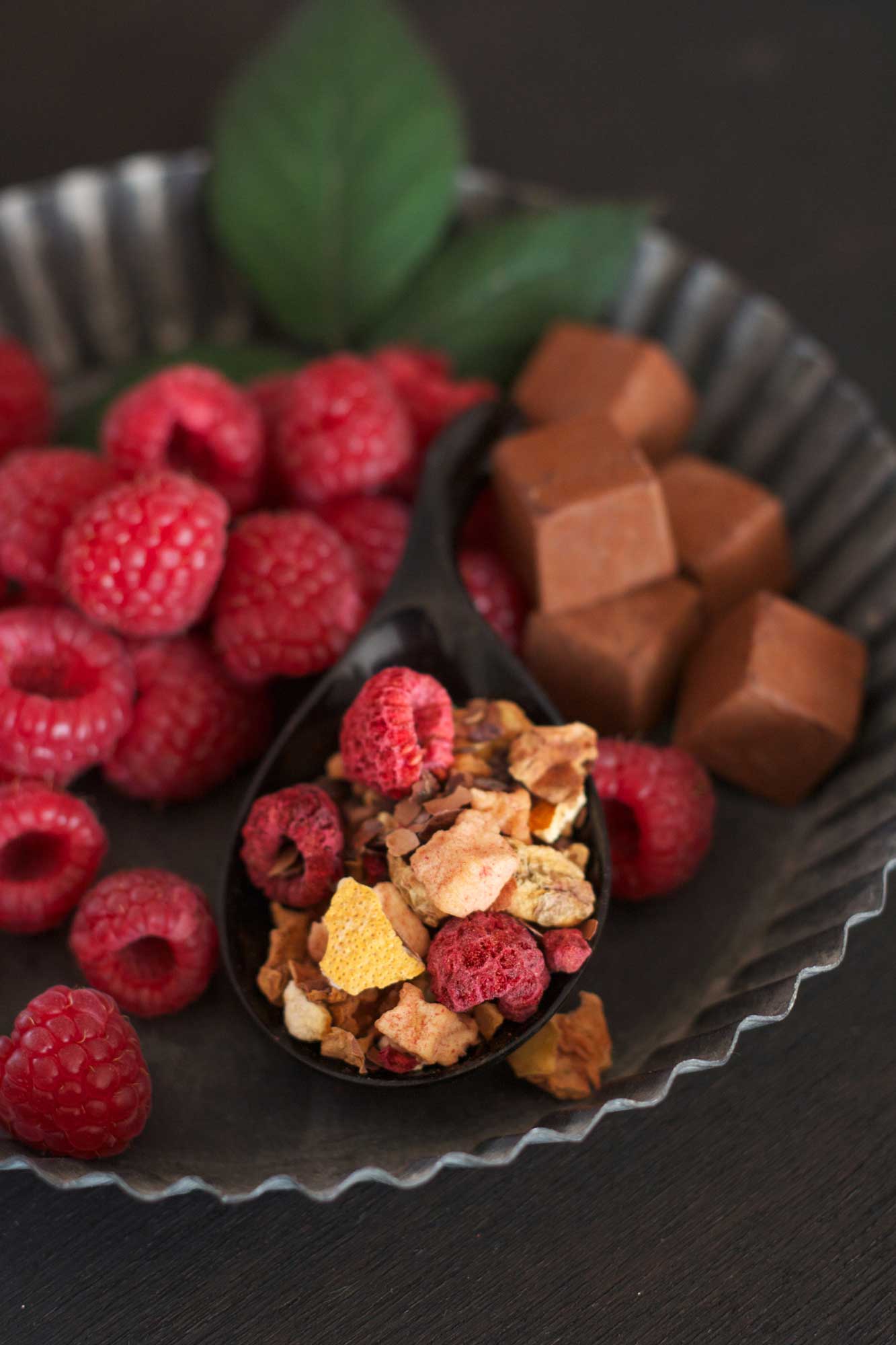 "I don't like fruit tea because it's sour..." This brand is recommended for those who are like that. While most fruit teas contain a lot of ingredients such as hibiscus and rosehip that emphasize their natural acidity, this blend mainly uses dried apples. The other ingredients that complement the taste and aroma are all brands with a gentle taste, so there is almost no sourness, and it tastes like a gentle fruit soup. The extraction time is longer than normal fruit tea, so please enjoy it by carefully extracting it.