mango and passion. A popular fruit tea filled with the scent of tropical fruits.
A gorgeous fruit tea colored with the scent of many fruits such as fresh peach and exotic passion fruit, mainly ripe mangoes grown in the sun. The rich and sweet taste of plenty of dried fruits invites us to a tropical hideout resort.
Enjoy iced tea that shines red like the midsummer sun!
Depending on your mood, you can add honey, and it is a delicious brand not only for hot tea but also for iced tea. You can enjoy it all year round. Citric acid and vitamin C are abundant in hibiscus and rose hips, which are the core of fruit tea blends. It is also ideal for daily skin maintenance. Moreover, since it is non-caffeine, it is safe for tea time before going to bed. It is a healthy brand that can be enjoyed at any time of the day.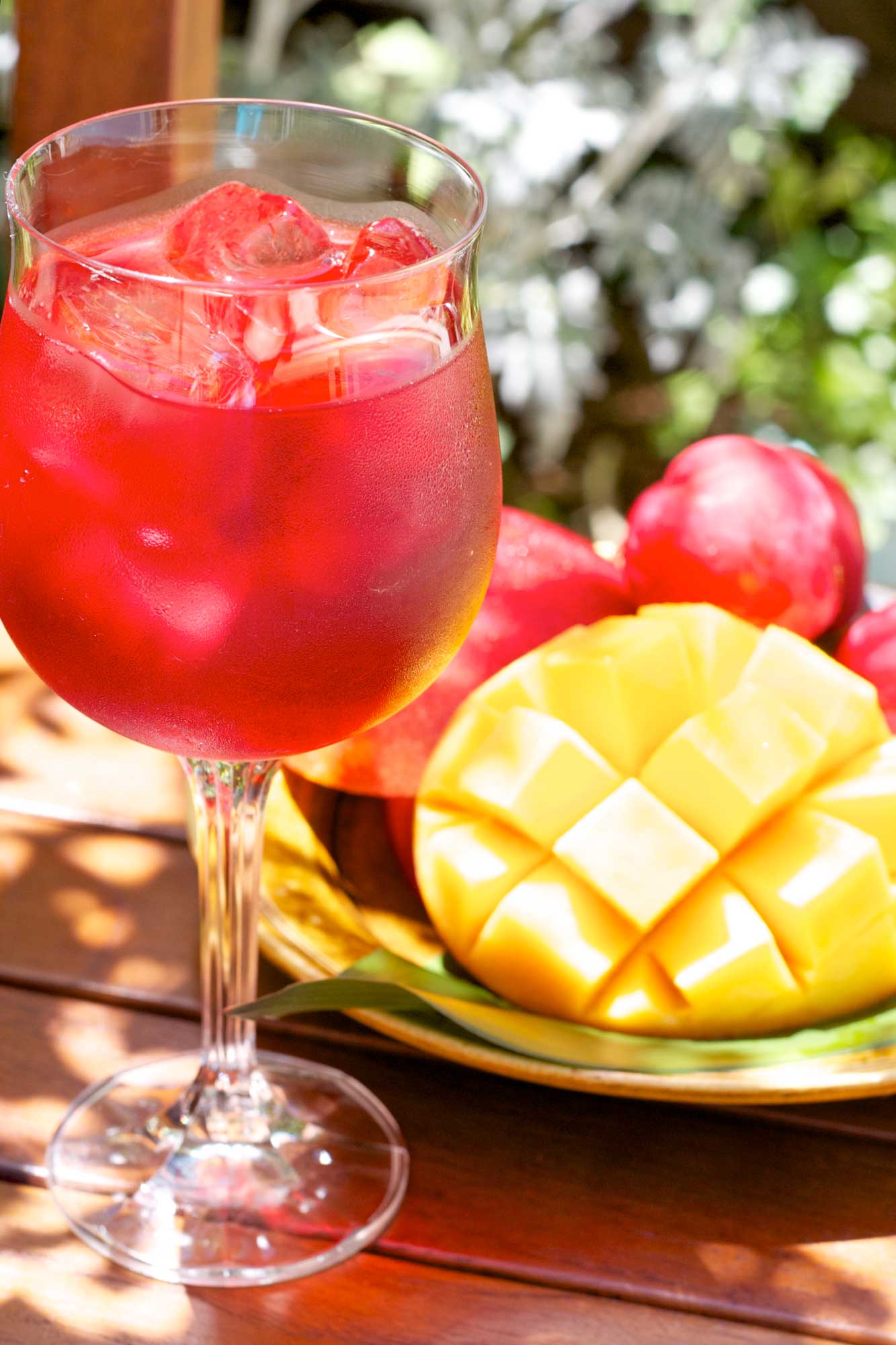 原材料名:
Apple, hibiscus, rosehip, elderberry, papaya flakes, mango flakes, passion fruit granules (glucose syrup, concentrated passion fruit juice, apricot pulp) / phosphoric acid cross-linked starch, sodium alginate, fragrance, (partly contains apple)
保存方法:
Store away from high temperature and humidity and direct sunlight. After opening, put in an airtight container and consume as soon as possible.
栄養成分表示:
(per 4g of tea leaves) Energy: 14.6kcal, protein: 0.22g, fat: 0.23g, carbohydrates: 2.9g, salt equivalent: 0g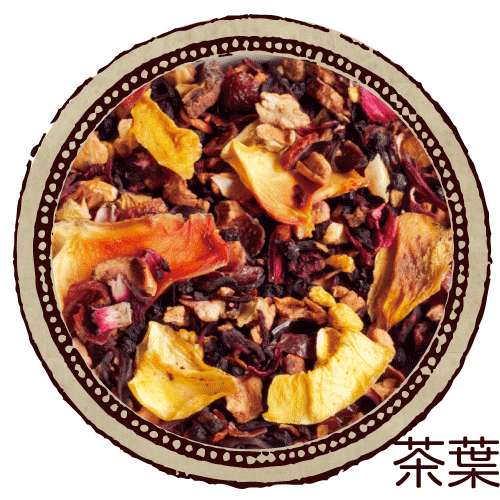 香りと味わい
香り:
Fruity scent of mango
おすすめの飲み方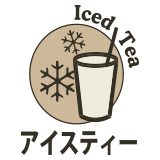 茶葉の量
4g
(2 medium teaspoons)
This blend is visually impressive with large cut mango dried fruits. The rich and sweet scent of tropical fruits, mainly mango, is a brand that is familiar to those who are trying fruit tea for the first time. Please try the taste of the sourness of hibiscus and the sweetness of dried fruits such as mango and apple!