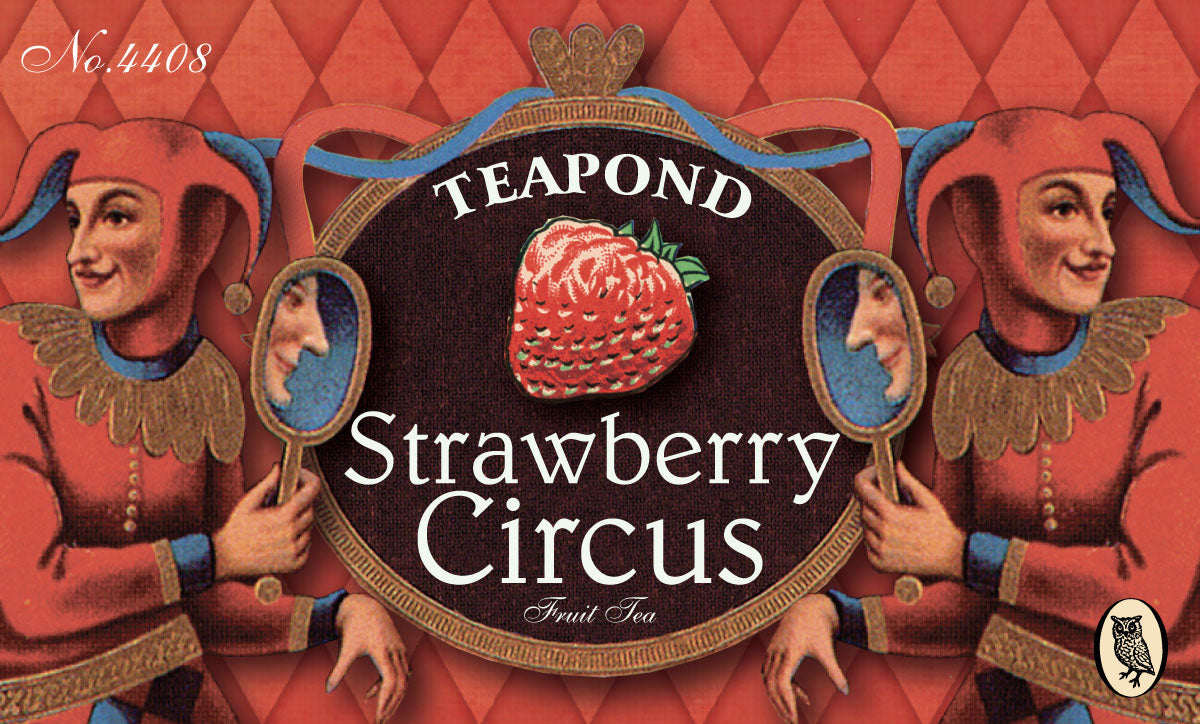 strawberries and spices. A slightly unexpected combination is an addictive adult scent
Various spices such as cinnamon, cloves, star anise and ginger are richly blended with sweet strawberries in this caffeine-free fruit tea. Each flavour of the spices follows a sweet-sour scent of strawberries one after another just like each special character appearing in a circus parade. A little spicy taste of the tea fits adults. Adding honey makes this tea even tastier and warms up your body. Enjoy!
Add honey to suit your mood...
At the end of a long and tiring day, or when you feel like you're catching a cold, we recommend adding honey to your drink. It is a taste that warms you to the core of your body.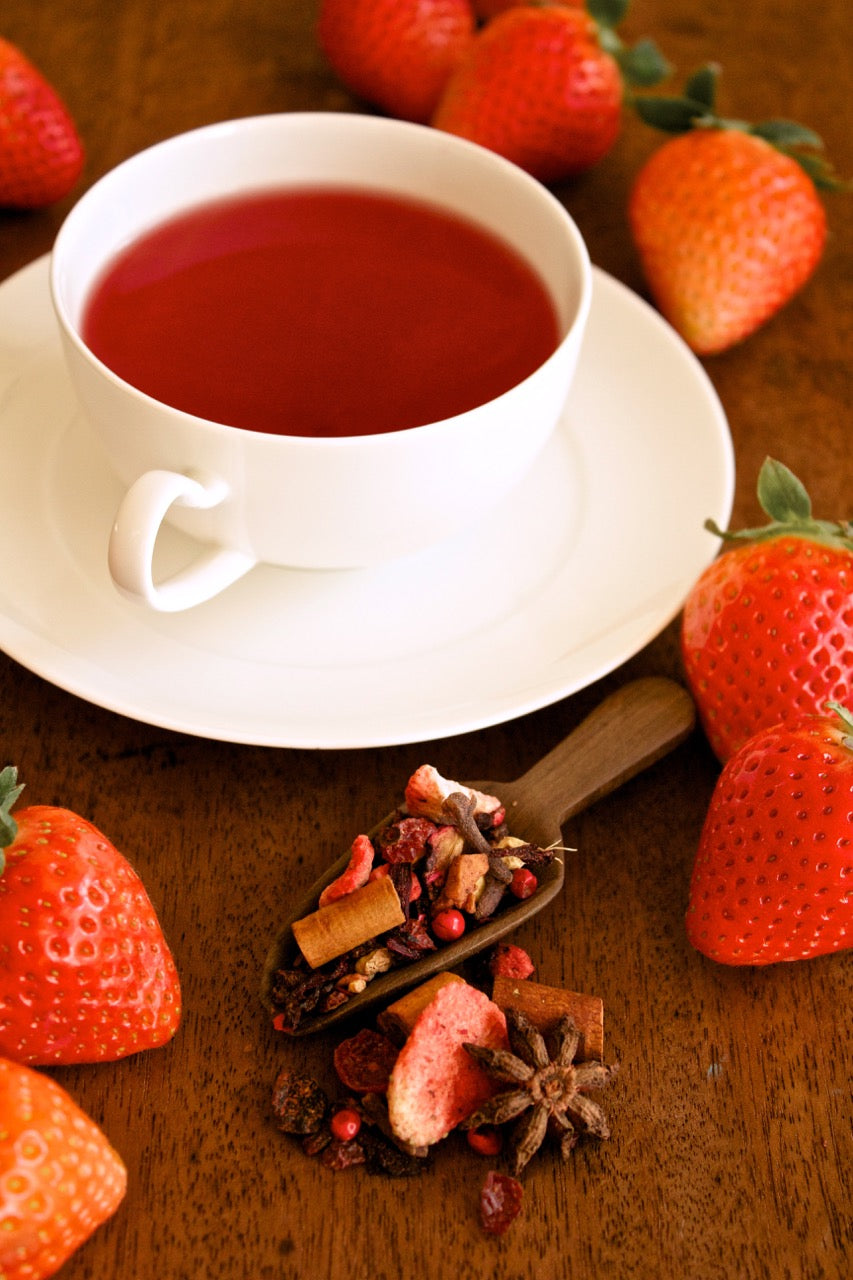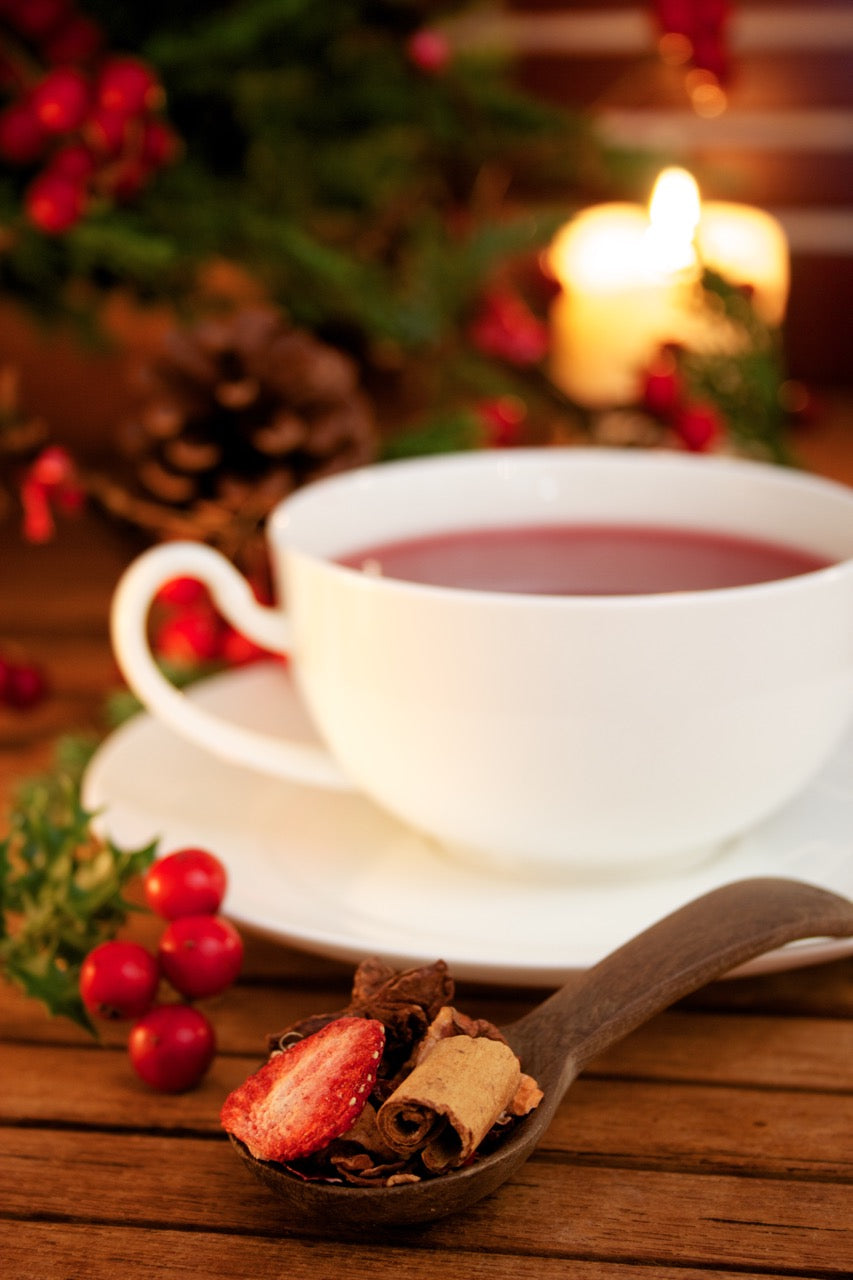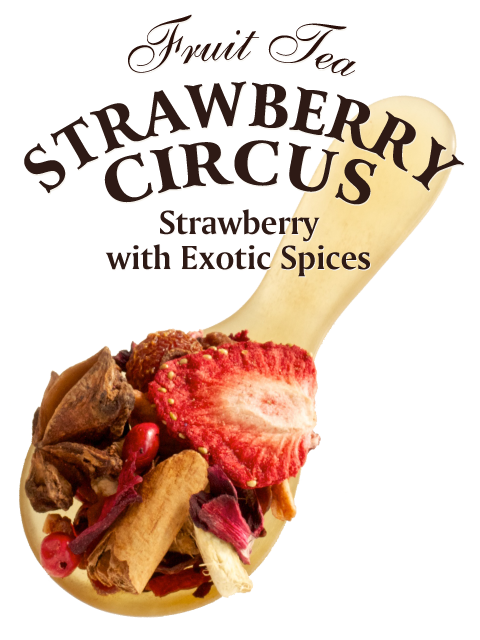 NO.4408
Strawberry Circus
原材料名:
Apple, Hibiscus, Rosehip, Cinnamon, Star Anise, Ginger, Pink Pepper, Strawberry, Clove/Fragrance, (Contains Apple)
保存方法:
Store away from high temperature and humidity and direct sunlight. After opening, put in an airtight container and consume as soon as possible.
栄養成分表示:
(per 4g of tea leaves) Energy: 14kcal, protein: 0.18g, fat: 0.15g, carbohydrates: 2.98g, salt equivalent: 0g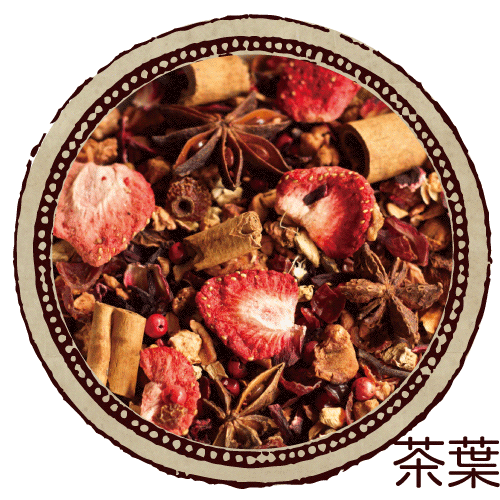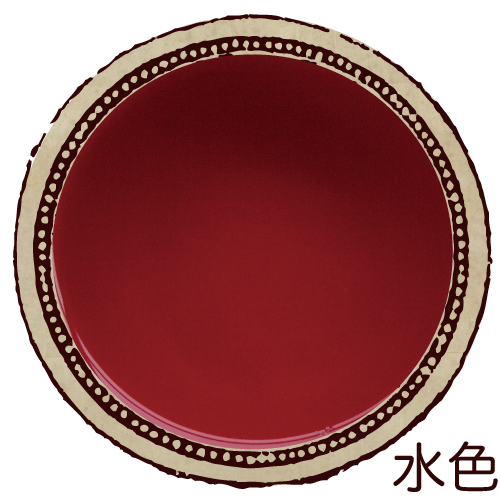 香りと味わい
味:
Gentle acidity and spicy aftertaste
香り:
strawberries and spices
おすすめの飲み方
茶葉の量
4g
(2 medium teaspoons)