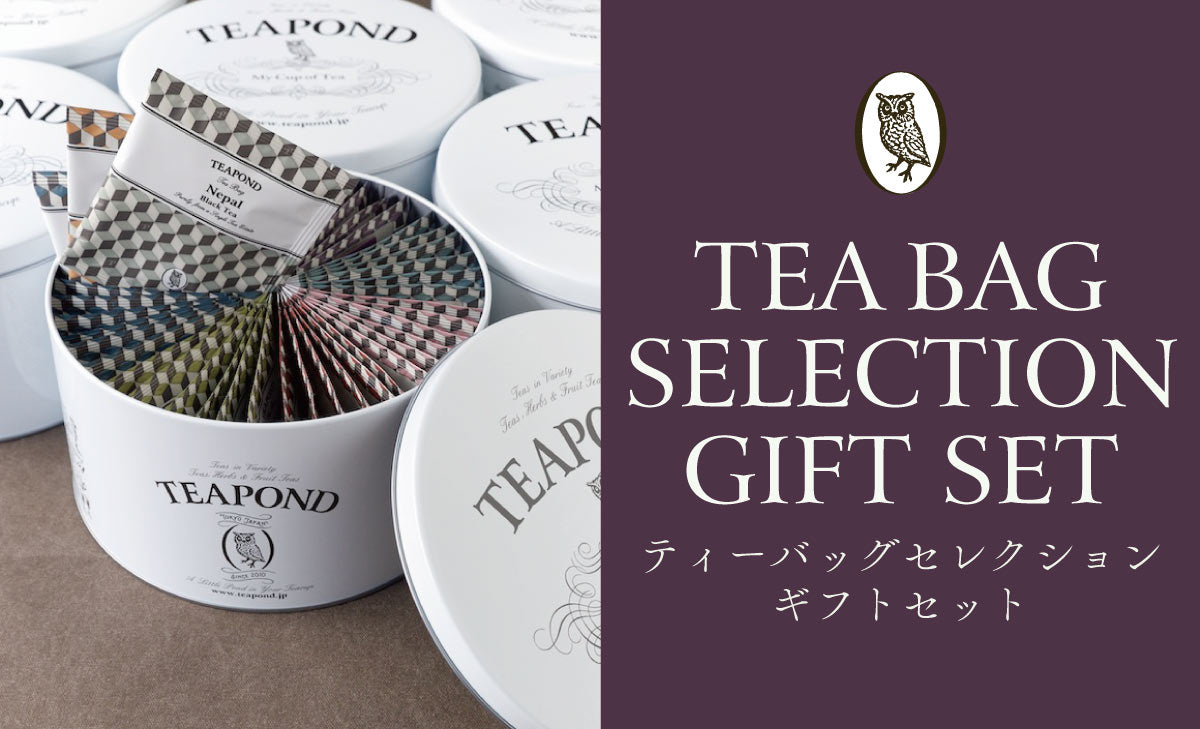 The scent of eight popular brands of TEAPOND,
Tea bag selection that you can enjoy with easy tea bags
An assorted set of eight scented tea bags in colorful sachets packed in large cans. Seasonal single-origin teas from Darjeeling, Ceylon, and Nepal, as well as our popular flavored teas and fruit teas. And our original "Milk Tea Blend", which is perfect for milk tea. You can enjoy various types of brands with rich individuality, so it's perfect as a gift for those who don't know what they like. Pyramid-shaped tea bags that bring out the deliciousness of tea leaves can be used not only for a relaxing time at home, but also at the office or while traveling. increase. You can also add a ribbon for free if you wish.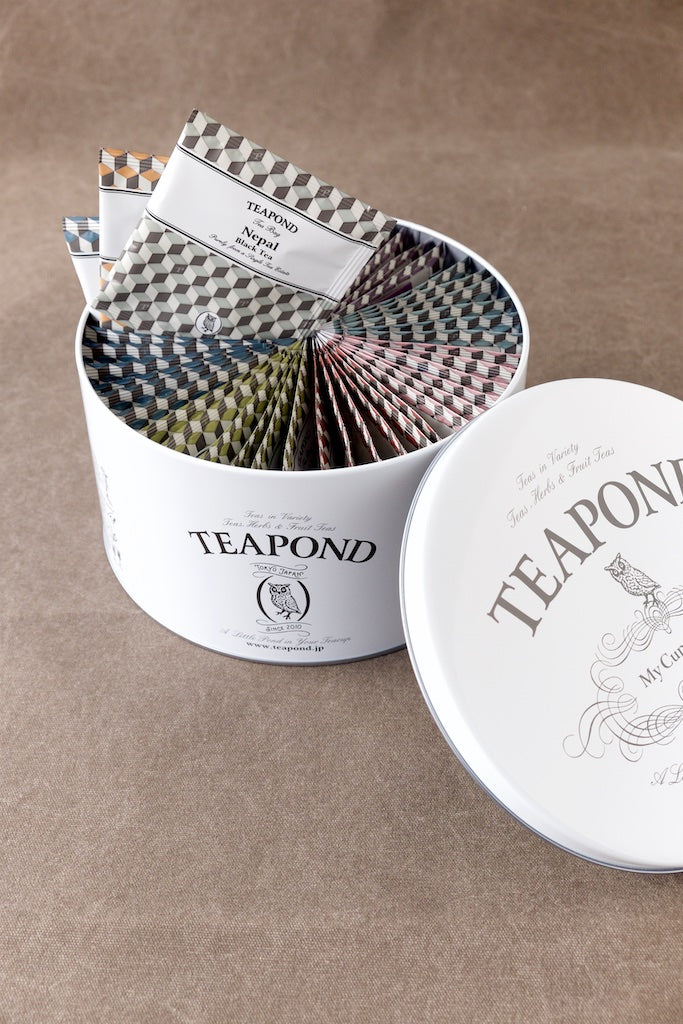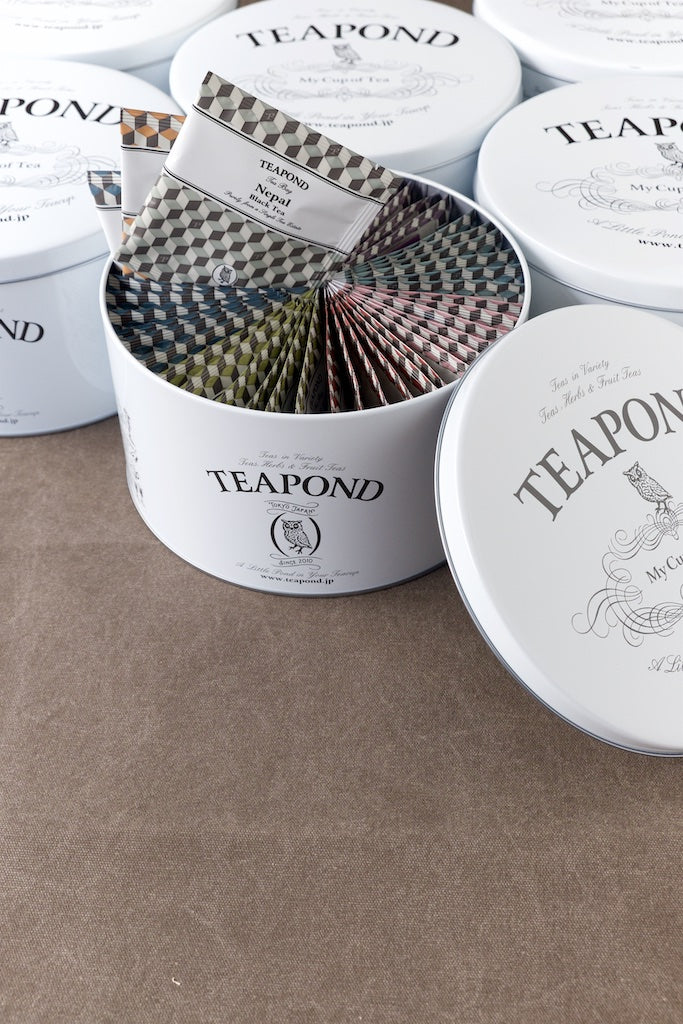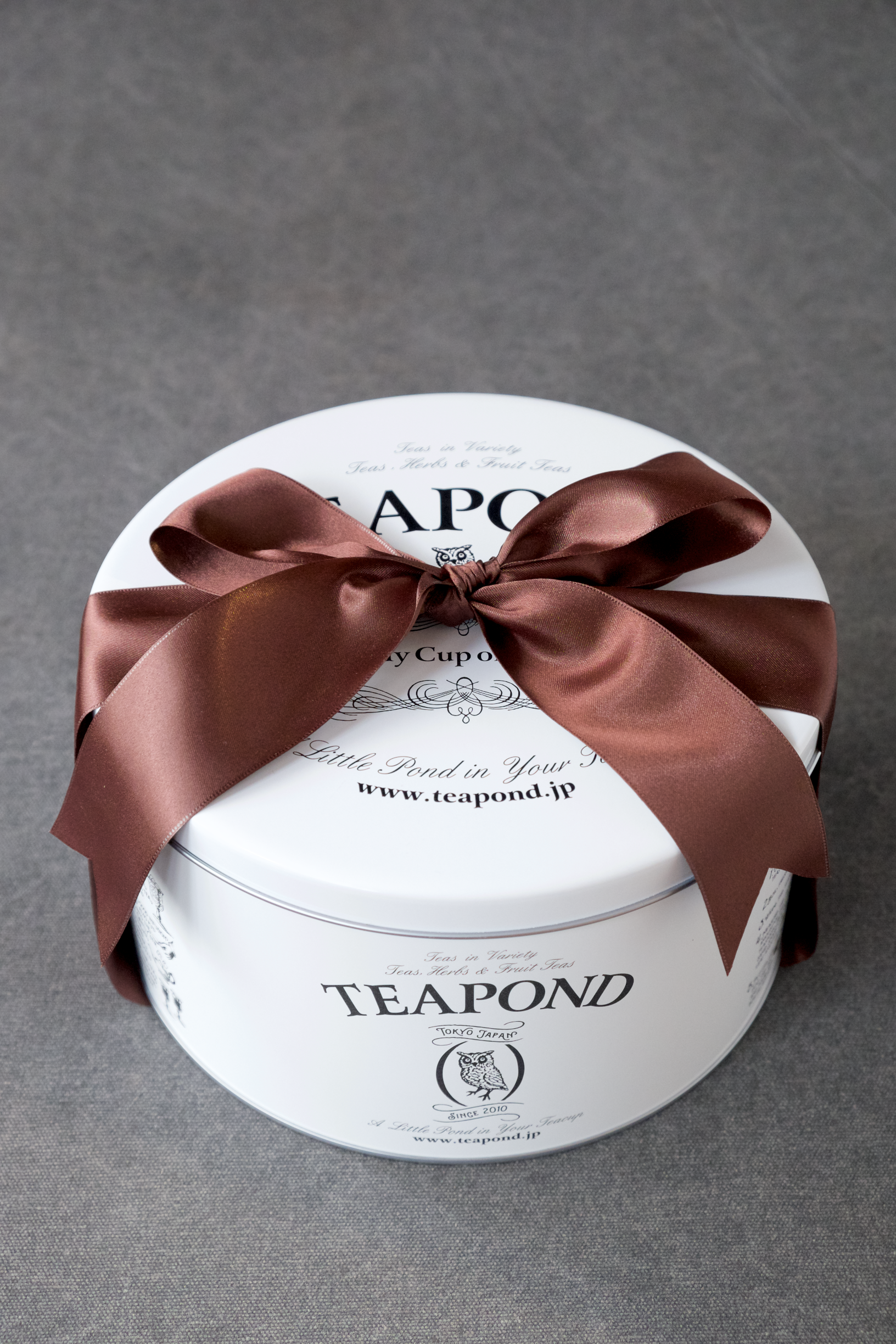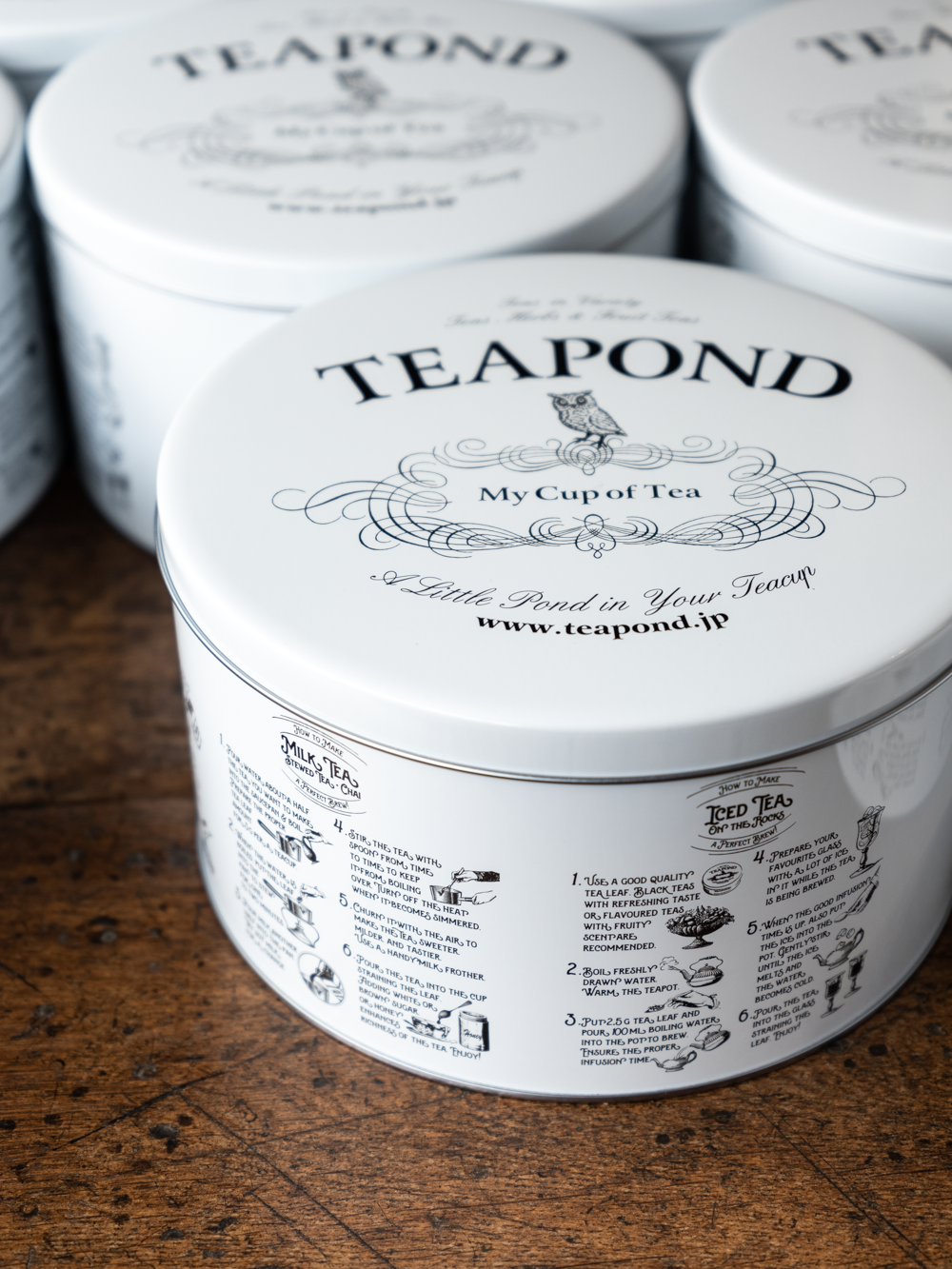 Enjoy 8 unique scents
(8 types x 6 pieces, total 48 pieces)
2021 Nepal
Mist Valley Tea Garden EX-1
Abra-like ornailful smell and spring mouthpiece peaning neperty
Six pieces
2021 Darjeeling
Castleton Tea Garden DJ-158
Fragrant rich taste. Summer drilling unique drinking drink
Six pieces
2020 Seylon Dimbra
Somerset Tena Garden BOP
Seylonti with beautiful light blue and meloo aftertaste that invites nostalgia
Six pieces
Milk tea
blend
Ideal for milk tea with plenty of milk. Even if it is a full awakening
Six pieces
Earl Gray Bluebird
Bergamot and Oriental fruits. Light Earl Gray with blue flowers
Six pieces
Fruit tea scent garden
Refreshing garden herb and grapefruit fresh smell
Six pieces
Milk caramel
A sweet smell of caramel that can be enjoyed by straight or milk
Six pieces
Princess lily
The scent of lily loved by the queen. Rose sweetness hidden lily
Six pieces
商品情報
8 types x 6 pieces each, 48 pieces in total
Large can : White (with tea explanation booklet)

▼Note
* If you need a carrying bag, please select it as an option.
Size: Paper handbag (large)

商品サイズ
Height 12.5 cm Diameter 21.5 cm *Sizes are external dimensions. In addition, there is an error of several millimeters.
本品に含まれるアレルゲン
milk, apple, orange