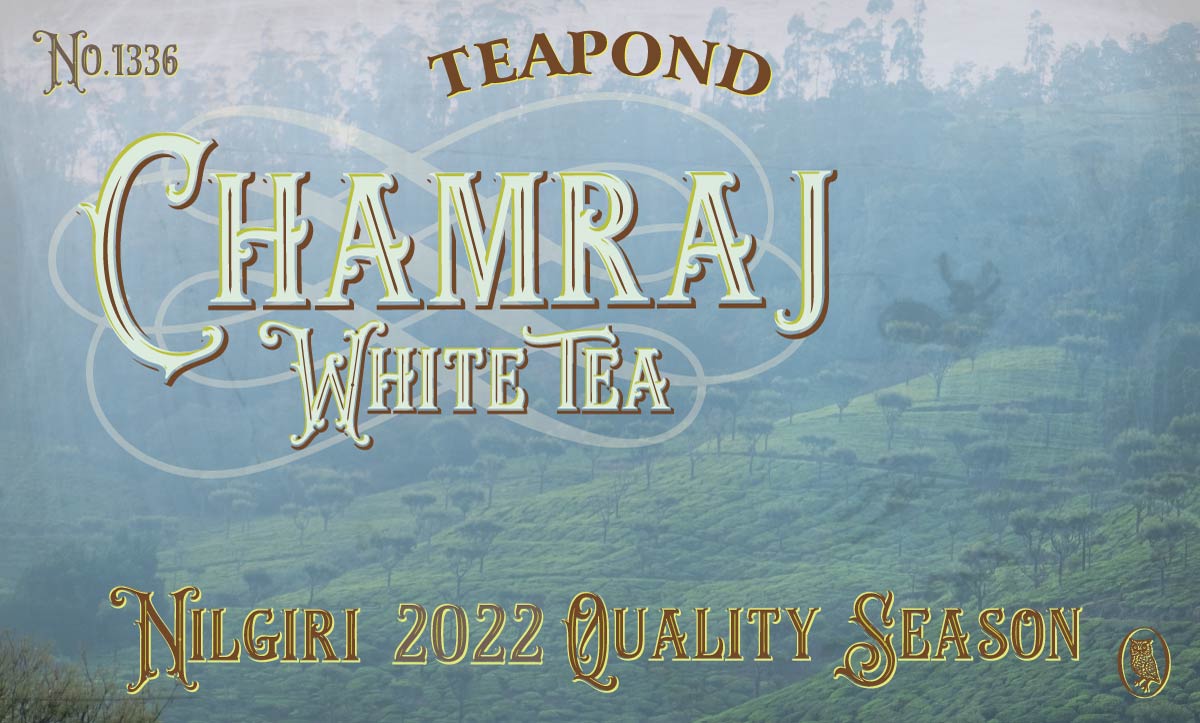 A special nilgiri tea made from only the core buds, with a refreshing scent and a sweet taste that feels like the spring breeze.
Long slim olive-green tea leaves are all fresh tips. With each lot as much as 10kg, this tea was made of only young leaves slowly hand-plucked taking 10 days from special tea bushes. Once you drink it, you feel a fresh, tender and sweet taste like clear spring water scented by spring breeze blown through burgeoning trees and grasses. Enjoy this speciality tea arrived from a renowned tea garden in Nilgiri.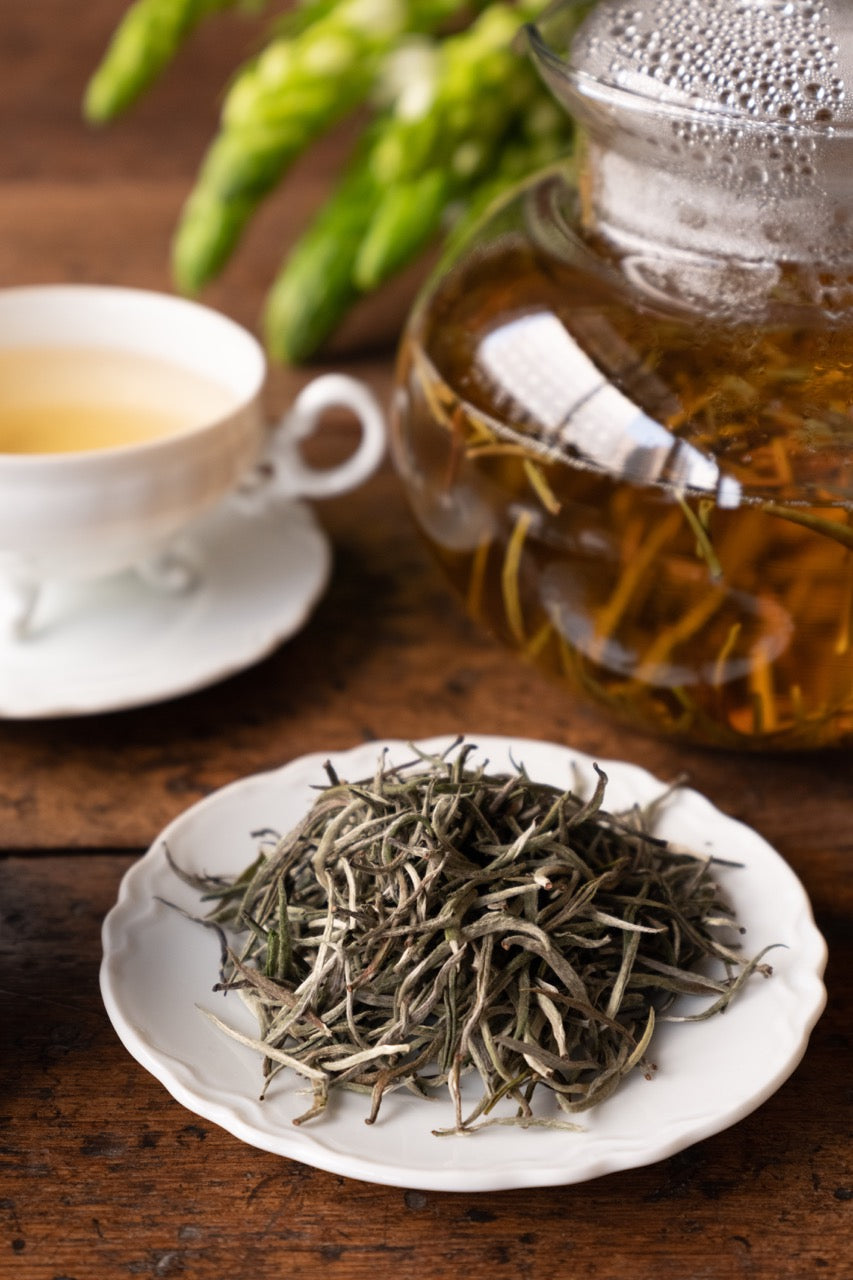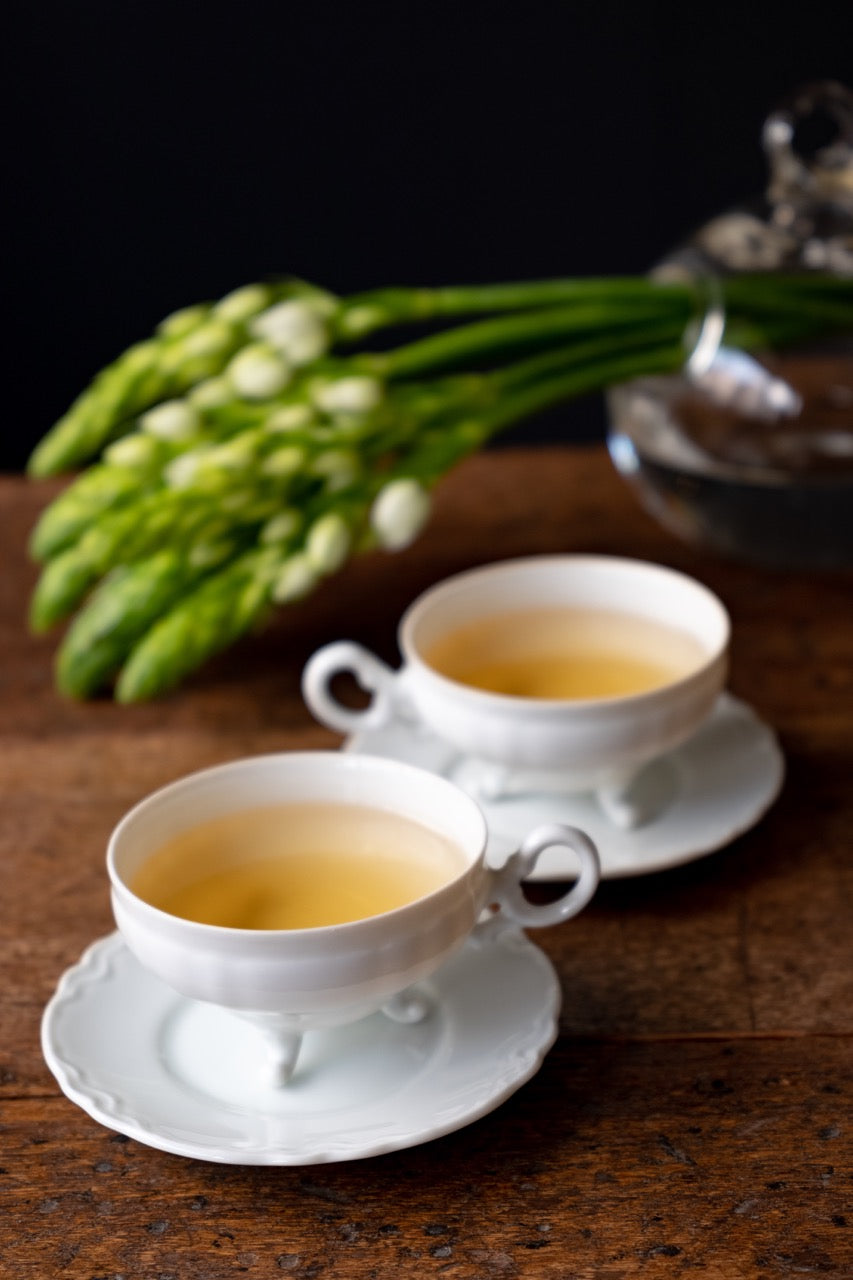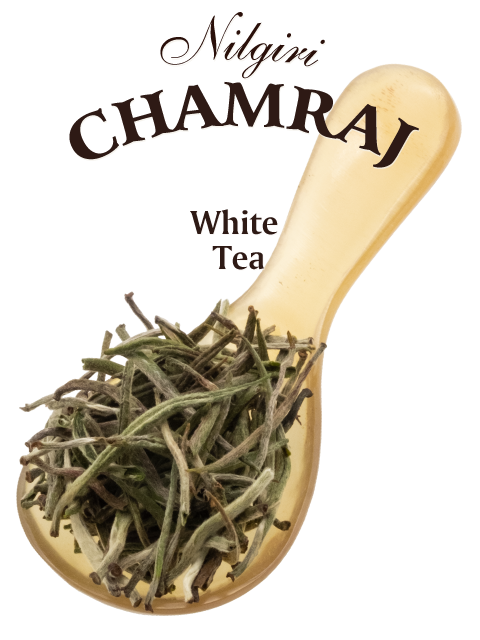 NO.1336
2022 Nilgiri Quality Season Chamraj Tea Estate P188 White Tea
摘取り年月:
February 5-15, 2022
保存方法:
Store away from high temperature and humidity and direct sunlight. After opening, put in an airtight container and consume as soon as possible.
栄養成分表示:
(per 2.5g of tea leaves): energy 8kcal, protein 0.5g, fat 0.1g, carbohydrate 1.3g, salt equivalent 0g
※
Although it is called white tea, it is a brand manufactured in the black tea manufacturing process, so the product label will be black tea.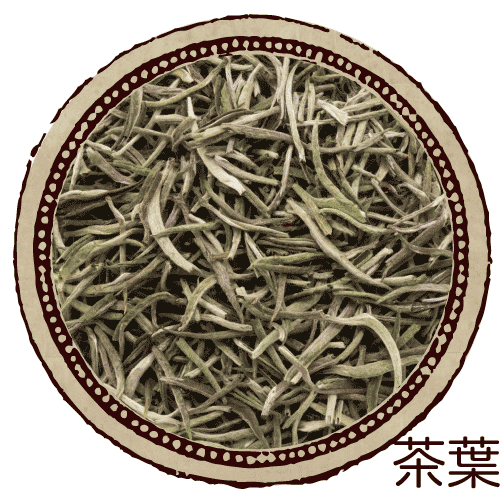 香りと味わい
味:
Refreshing light sweetness
おすすめの飲み方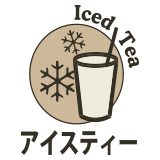 茶葉の量
2.5g
(1 medium teaspoon)
Chamraj Tea Estate that we buy every year at our store. And although it's not every year, I've been gradually introducing the specialty teas of Chamraj Tea Estate. Following the handmade tea in 2018 and the golden chip in 2021, we bought white tea in 2022. The olive green leaves covered with downy hair are all core buds. It takes 10 days to carefully and patiently pick and make tea. After a lot of daunting work, it arrived at our hands. Chamraj Tea Estate White Tea, which I will introduce this time, is classified as black tea in terms of the manufacturing process, not "white tea" as a classification of Chinese tea, even though it is white tea. It doesn't have the deep taste of black tea's oxidative fermentation at all, and it has a gentle taste with a refreshing scent that feels bluish and a faint sweetness of tea. By all means, make tea in a glass teapot and enjoy a relaxing and quiet tea time while watching the core buds slowly floating and sinking in the hot water.
Chamraj Tea Estate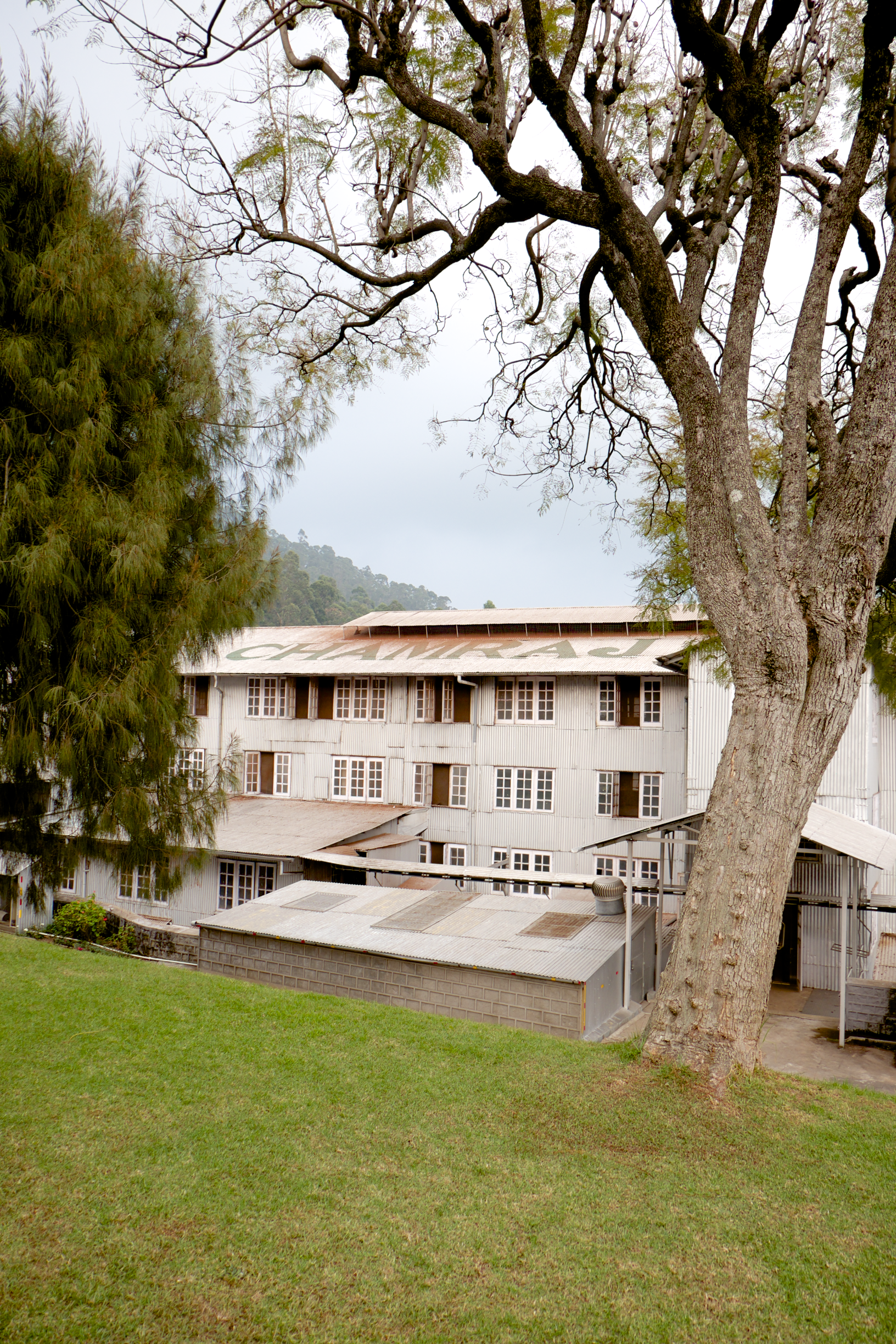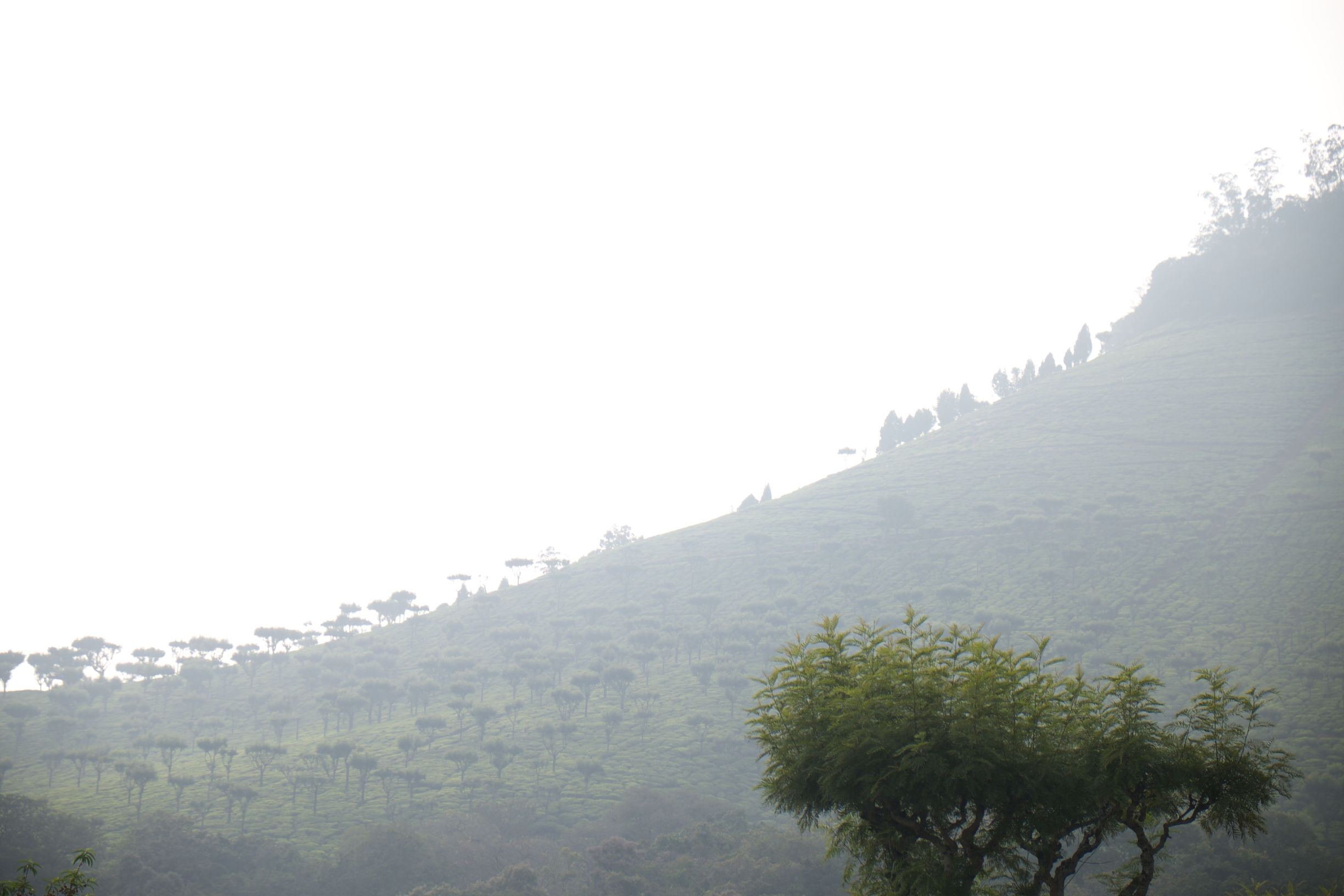 In 1922, Chamraj Tea Estate started its history. Located at an altitude of over 2,000 meters, this tea garden continues to produce high-quality, sweet, flowery, fragrant nilgiri tea that is unique to high-grown tea. There is Korakunda tea estate as a sister tea estate. Since both of them produce tea leaves of reliable quality, they are known as one of the representative tea estates of Nilgiri in Japan. It is also known as one of the highest tea estates in the world. India's tea esates were among the first to introduce a fair trade system. We are focusing on the welfare of the staff working at the tea estate and their families, and we are also focusing on enhancing the school education for the children of the tea estate staff, including higher education.
Nilgiri, also known as the Blue Mountain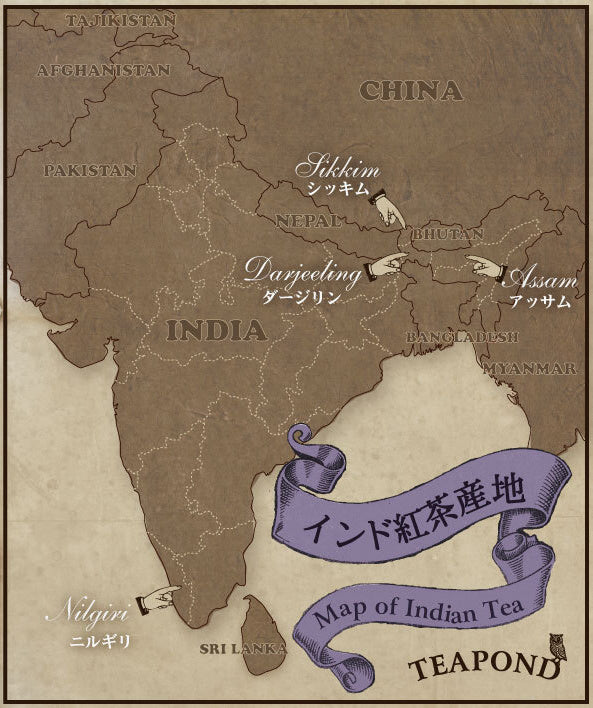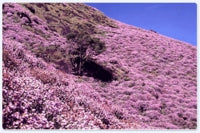 Nilgiri means "blue mountain" in the local language. The reason for this is said to be that once every 12 years, the Kurinji flowers bloom all at once here, making the mountains look blue. It seems that the last time it bloomed all at once in 2018, so it is said that the next flowering will be seen in 2030.